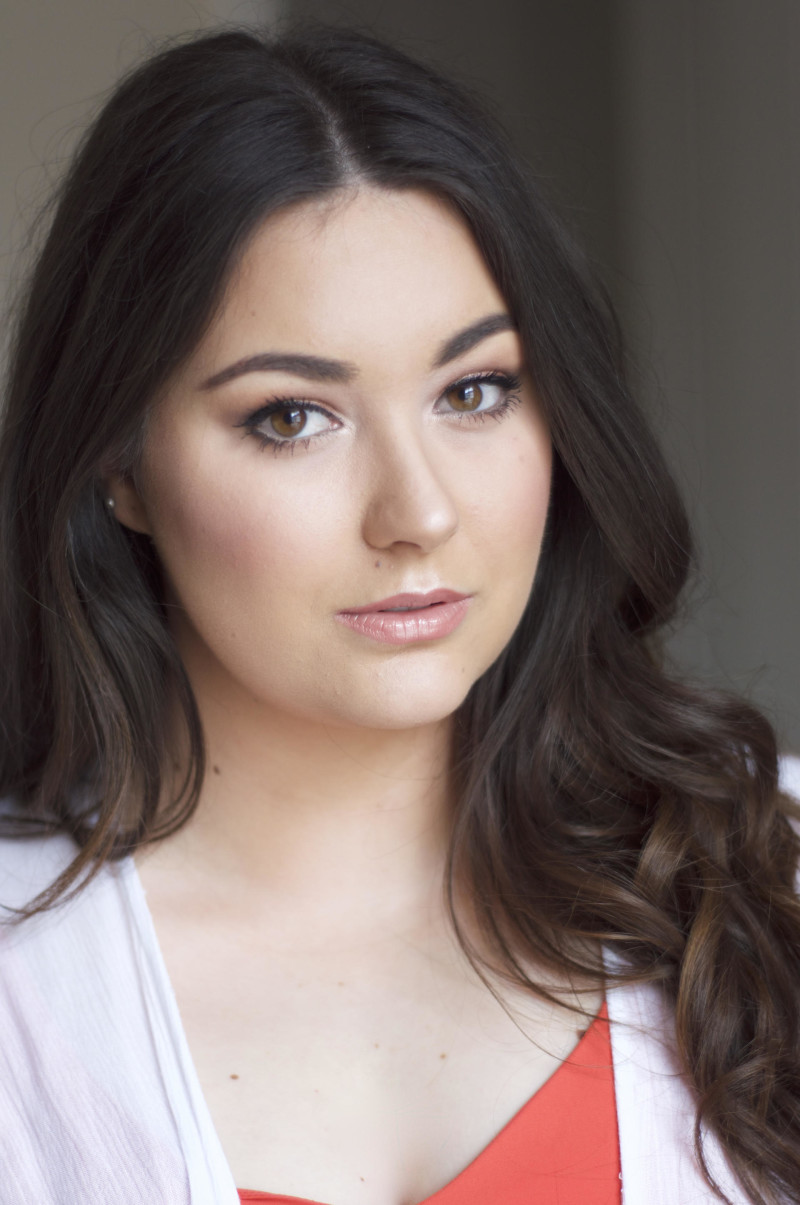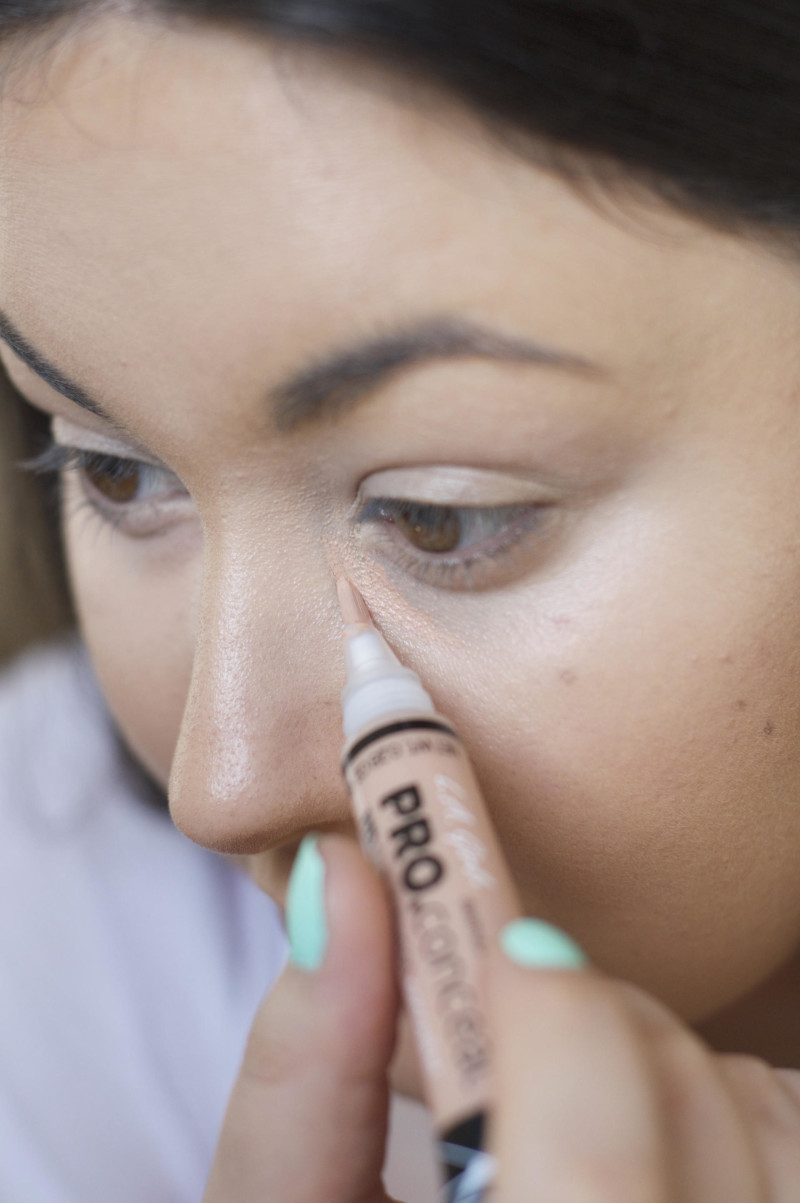 Since starting Made From Beauty one of the most common beauty questions I get asked is 'how do I get rid of my undereye circles?' Whilst I always suggest lots of eye creams and tell people to drink lots of water, we all know those dark rings under our eyes are one of the hardest to soften and conceal. Today I'm sharing a product that I've recently worked into my makeup routine that really makes a difference to the darkness under my eyes that makes me constantly appear tired and drawn.
If you regularly read beauty blogs you might have come across the term 'colour correcting' and although it's an amazing technique that a lot of makeup artists train years to perfect, it's not always easy to do in front of a mirror at home. I've found the LA Girl Pro Conceal in Nude
to be the perfect fuss free product to do a little colour correction on a daily basis.
On the universal colour wheel (here's one if you want to take a look) it's easy to see the opposite colour to blue/purple is orange or red. So with colour correcting in terms of makeup this means we need to use a little of an orange based product to counteract the blue, purple tones at appear under the eyes. Think of it as getting your base for your makeup back to a level playing field, back to a neutral base.
The reason why I picked up the LA Girl Concealer in Nude (if you want to see the other beauty bits I picked up in the same haul click HERE) was because it has an orange base and a salmon tone, perfect for cancelling out those blue tones under my eyes.
The concealer is light enough to use under other products, sets to a demi-matte finish and is long wearing meaning it's easy peasy to get a natural, non-cakey finish even when adding another layer of product under the eyes.
The way I like to use this product is after foundation, I apply a light layer exactly where I have the dark tones under my eyes. The brush tip makes the product perfect for applying exactly to the areas you need it in, so I squeeze a little onto the back of my hand and then pick up a little at a time to brush on before my normal concealer.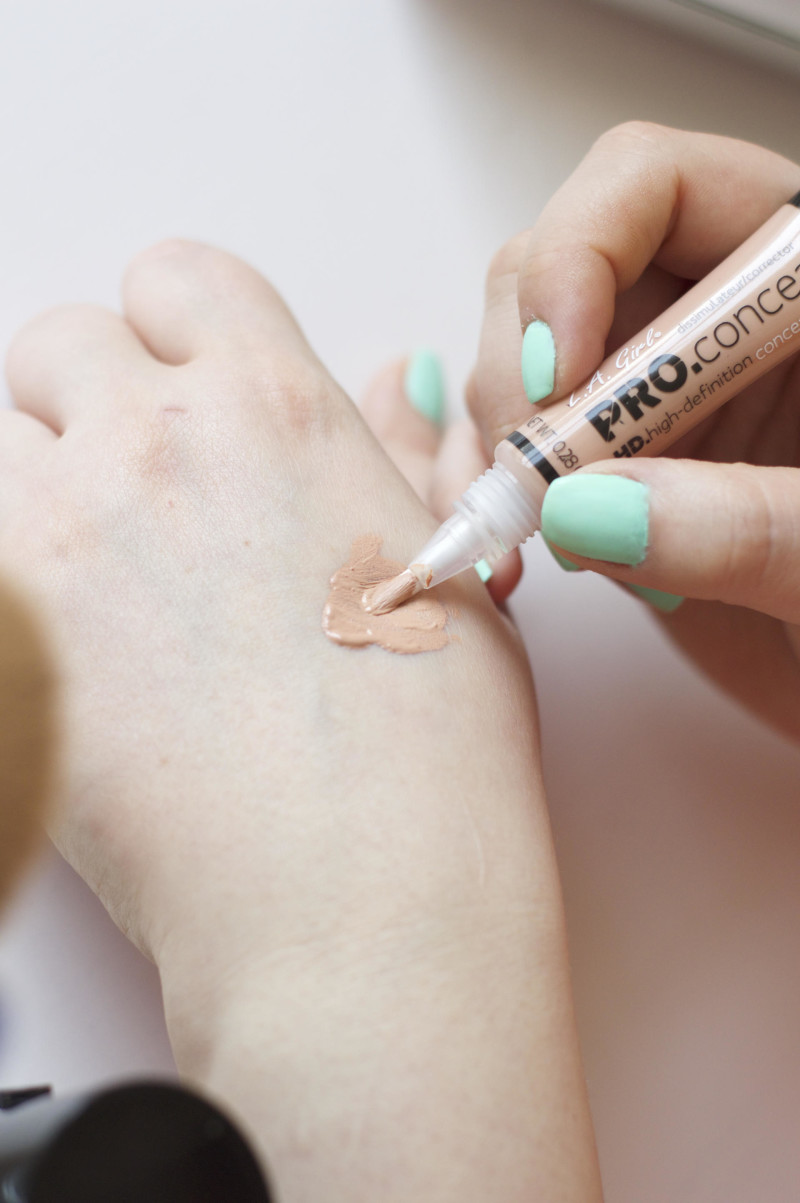 I blend the salmon tone concealer in slightly with my finger tip, being careful not to smear it all over the place – by keeping it on the areas that are dark in the first place this allows you to keep a natural look.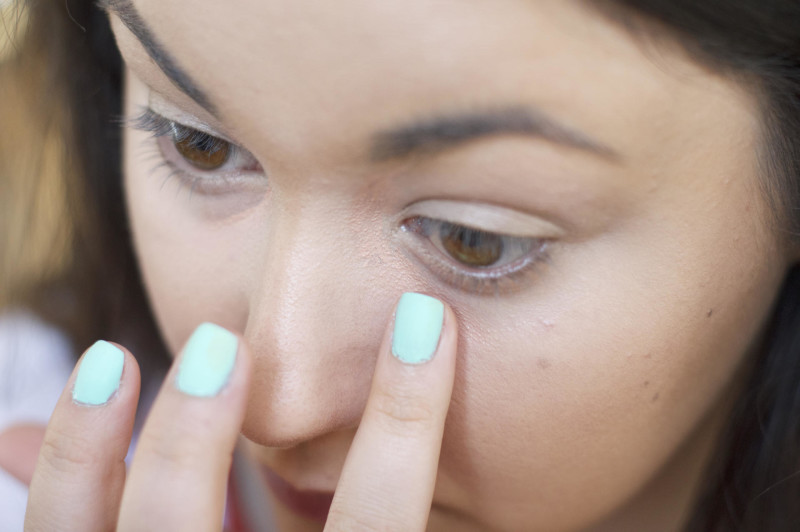 To finish the look I apply a little of my favourite concealer, the one I'm using here is the Bourjois Radiance Reveal (which you can read my full review of HERE). I dot on a little of my normal toned concealer and gently pat this in with a clean finger tip, being careful not to move the LA Girl concealer around underneath.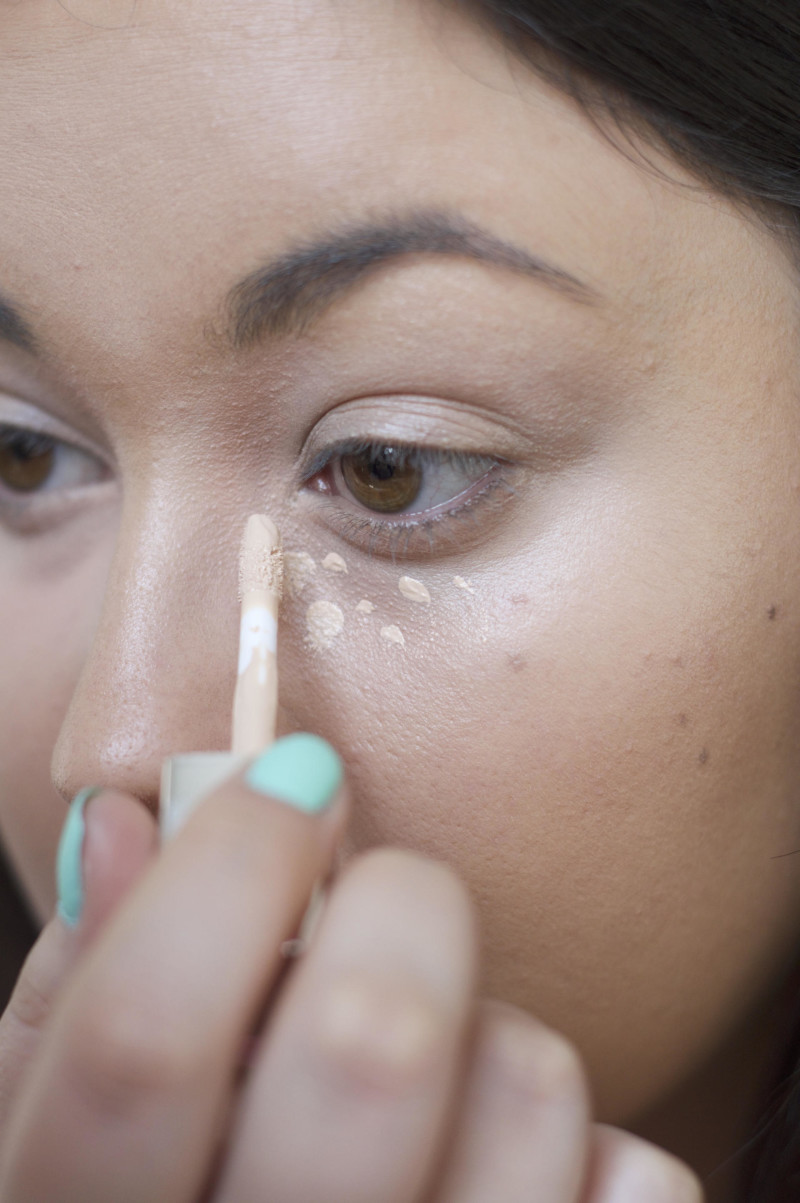 The overall look is perfectly brightened, smooth under eyes. I set mine with a little loose setting powder with the Vichy Dermablend Setting Powder or a touch of my Hourglass Ambient Lighting Palette for extra brightness.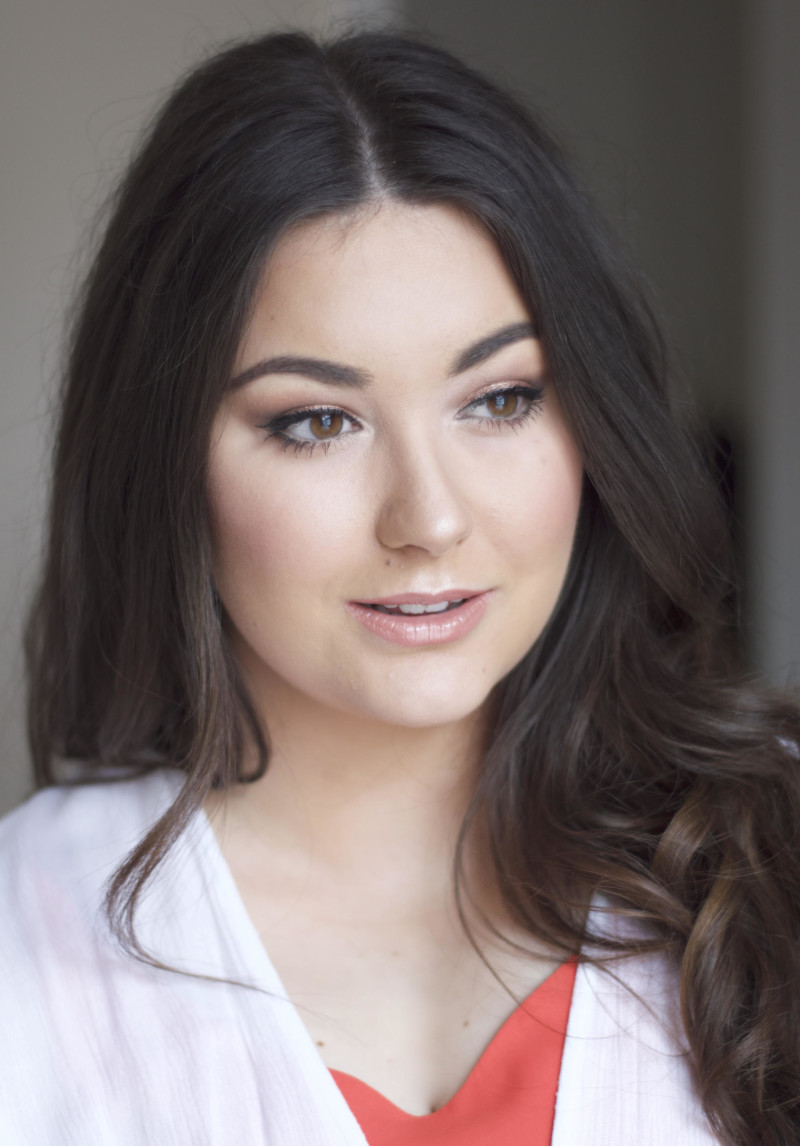 So do you think you will be trying out a bit of colour correcting under the eyes? If so what product will you use? Will you be picking up the LA Girl Pro Conceal in Nude
or another product to try it out with? Let me know in the comments below!
Sam
P.S: Eagle-eyed readers will spot this isn't my normal upload day – I thought I'd pop up a post as I missed yesterday – pop back tomorrow for more beauty!