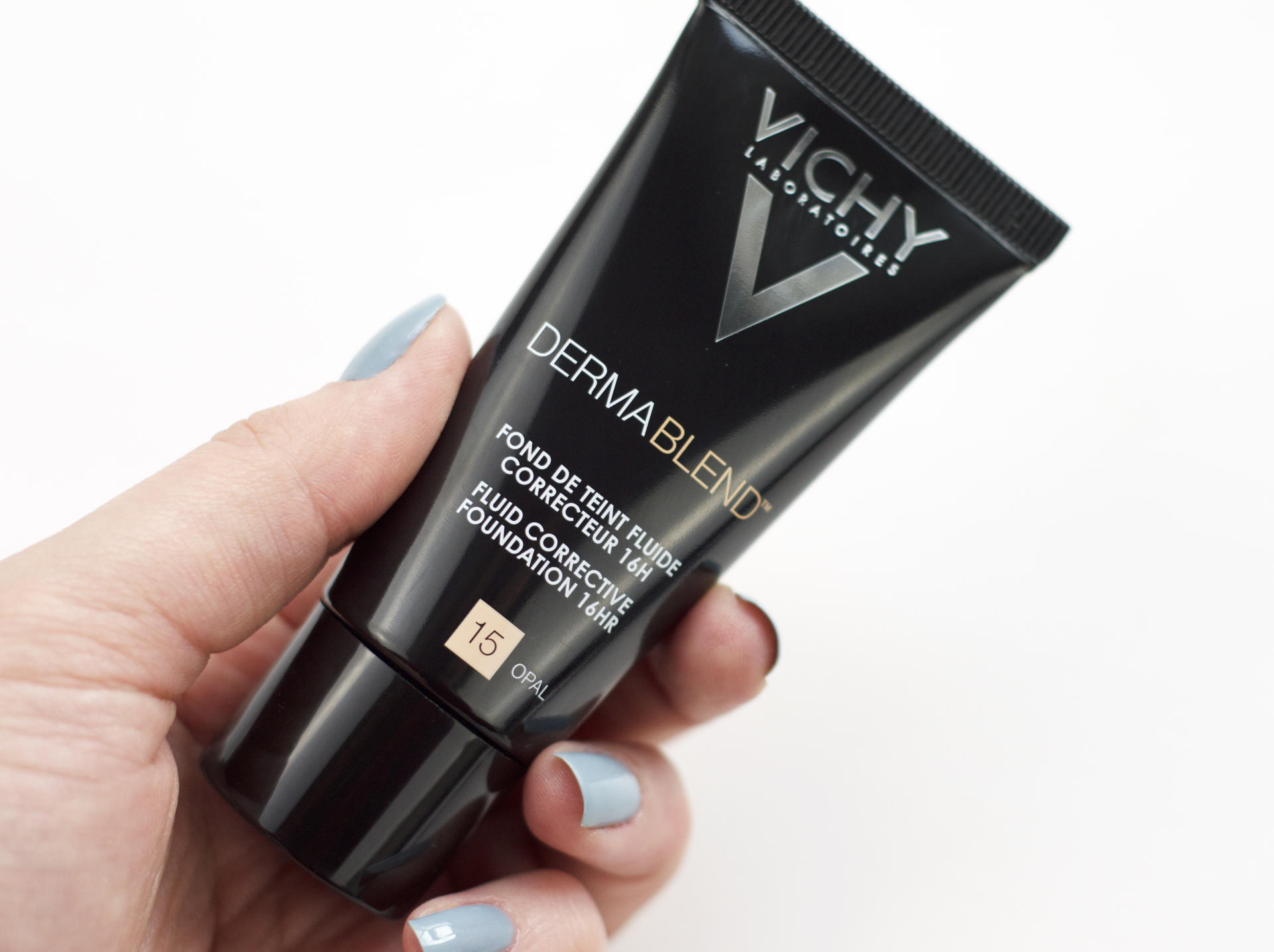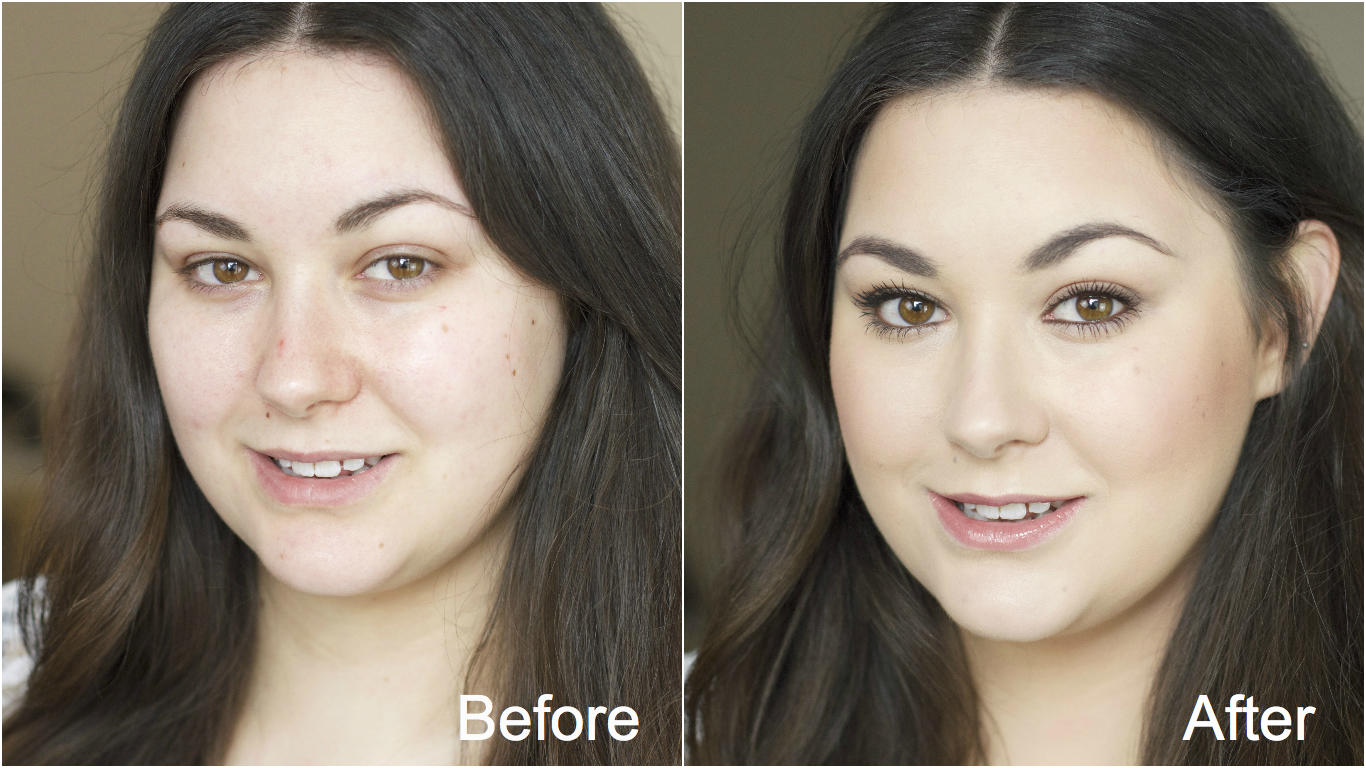 I've always been intrigued by Vichy Dermablend makeup. There's no doubt that over the past few years the range has been one of the standout products for people with skin conditions such as acne and rosacea , for its high pigmentation and long wear. But for someone like me, who doesn't have a particular skin condition, I was kind of reluctant to try the range, but still curious about the products.
So when the brand contacted me and asked me if I'd like to try the Fluid Corrective Foundation and the translucent Setting Powder I was pretty excited.
One of the main reasons why I was apprehensive to try the Fluid Corrective Foundation was that I thought it would very heavy on the skin because of its full coverage. So I was so surprised to find it very comfortable to wear. The coverage this foundation offers is outstanding. My skin was pretty red and I had a lot of blemishes on the day I took these photos, yet with one light layer of the Corrective Fluid Foundation my complexion was completely transformed, so much so that there was little need for concealer.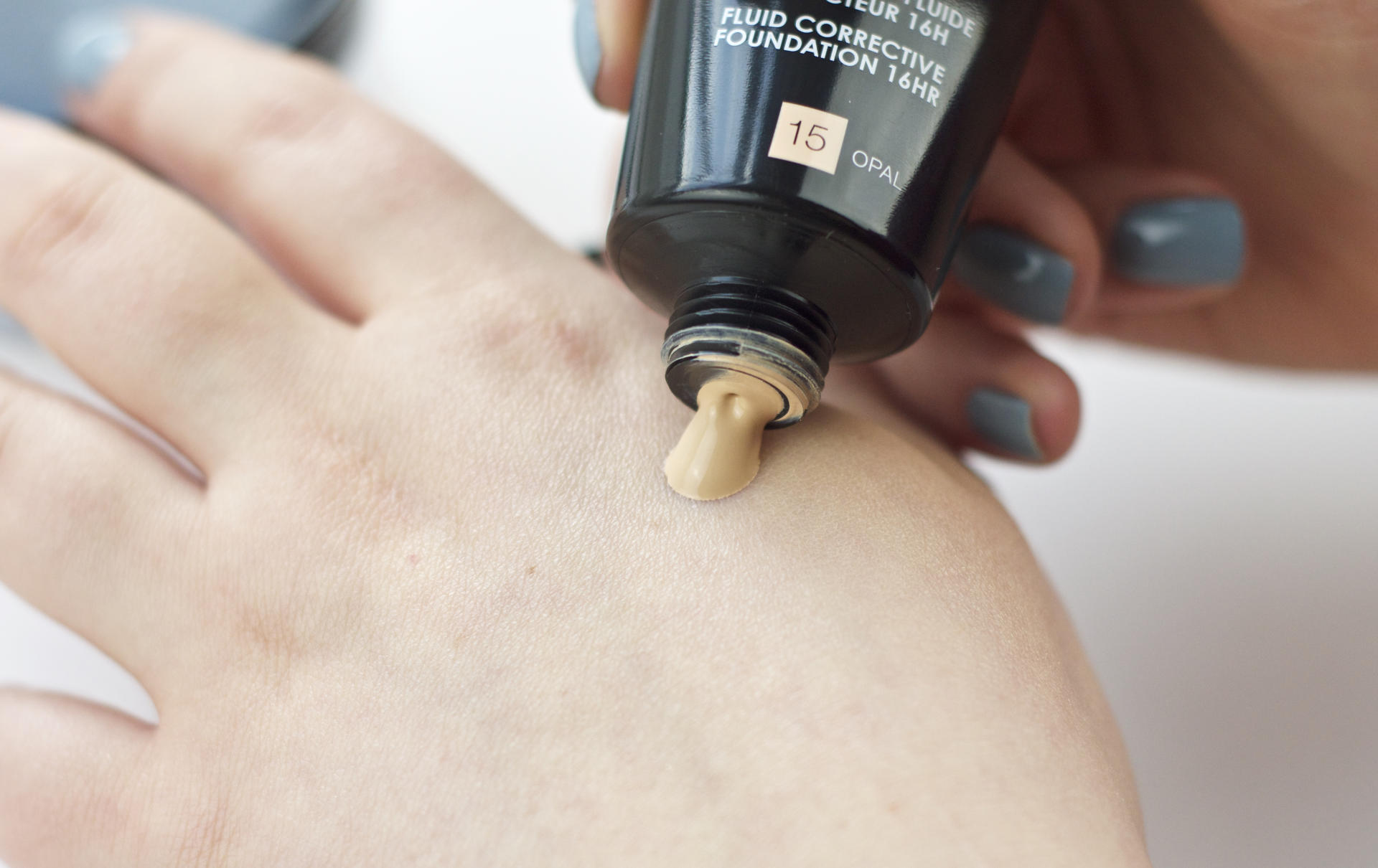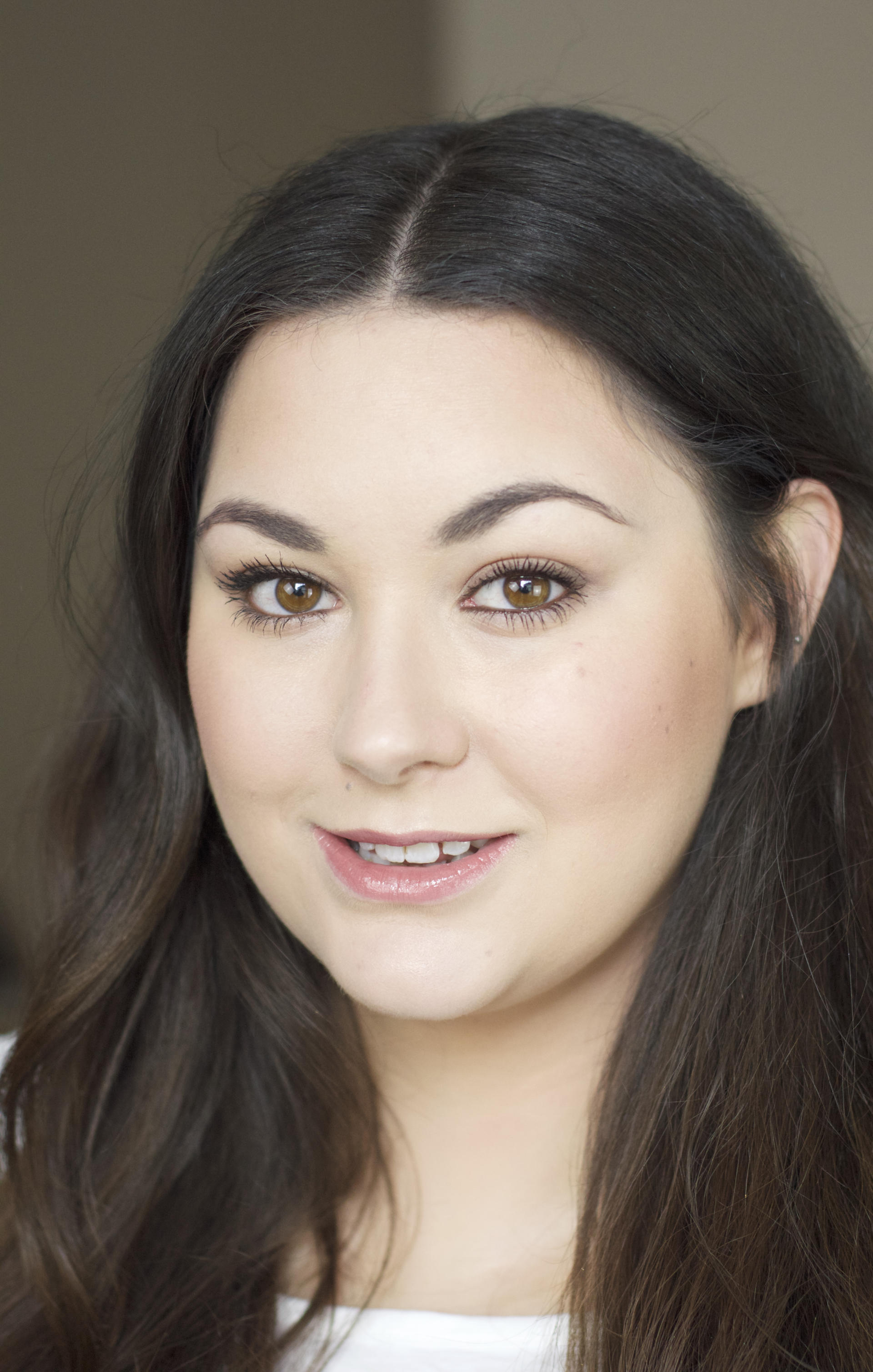 The finish of the the foundation was also very different to what I was expecting. For some reason I thought that the formula would not only be thick and heavy, but also matte – how wrong could I be?! It's actually a demi-matte, very natural finish, there's even a slight radiance to it.
I topped my light layer of foundation off with a dusting of Setting Powder. After seeing it on lots of blogs, I've always wanted to try this loose powder out. I'm always a huge fan of loose powders rather than pressed powders, so I had high hopes for this product and boy, I wasn't let down! Without adding any colour or strange cast over the skin, this translucent powder mattified in a natural, healthy way, locking the foundation in place and creating a smooth, even texture. This powder is more finely milled than I could have ever imagined, especially for the price!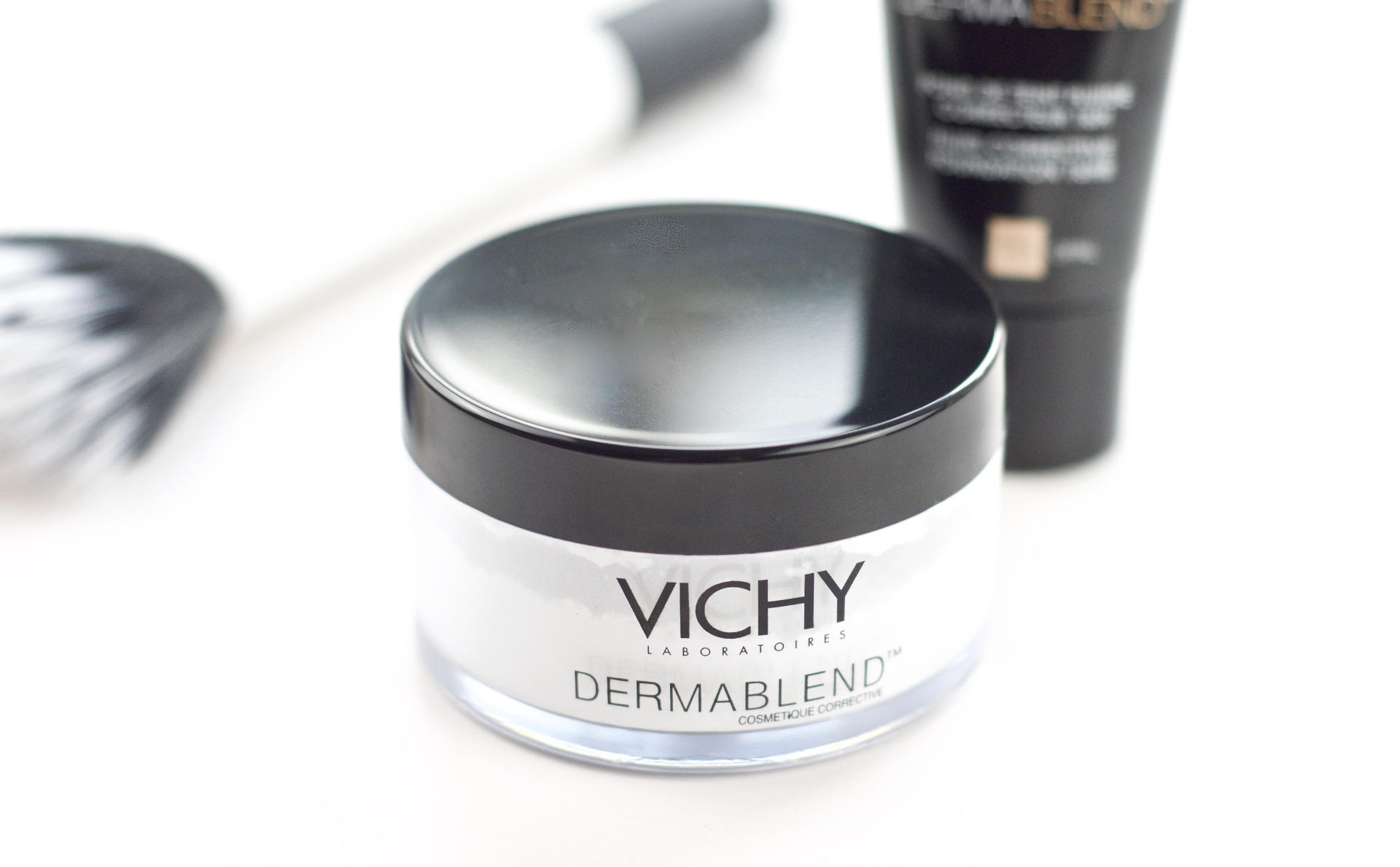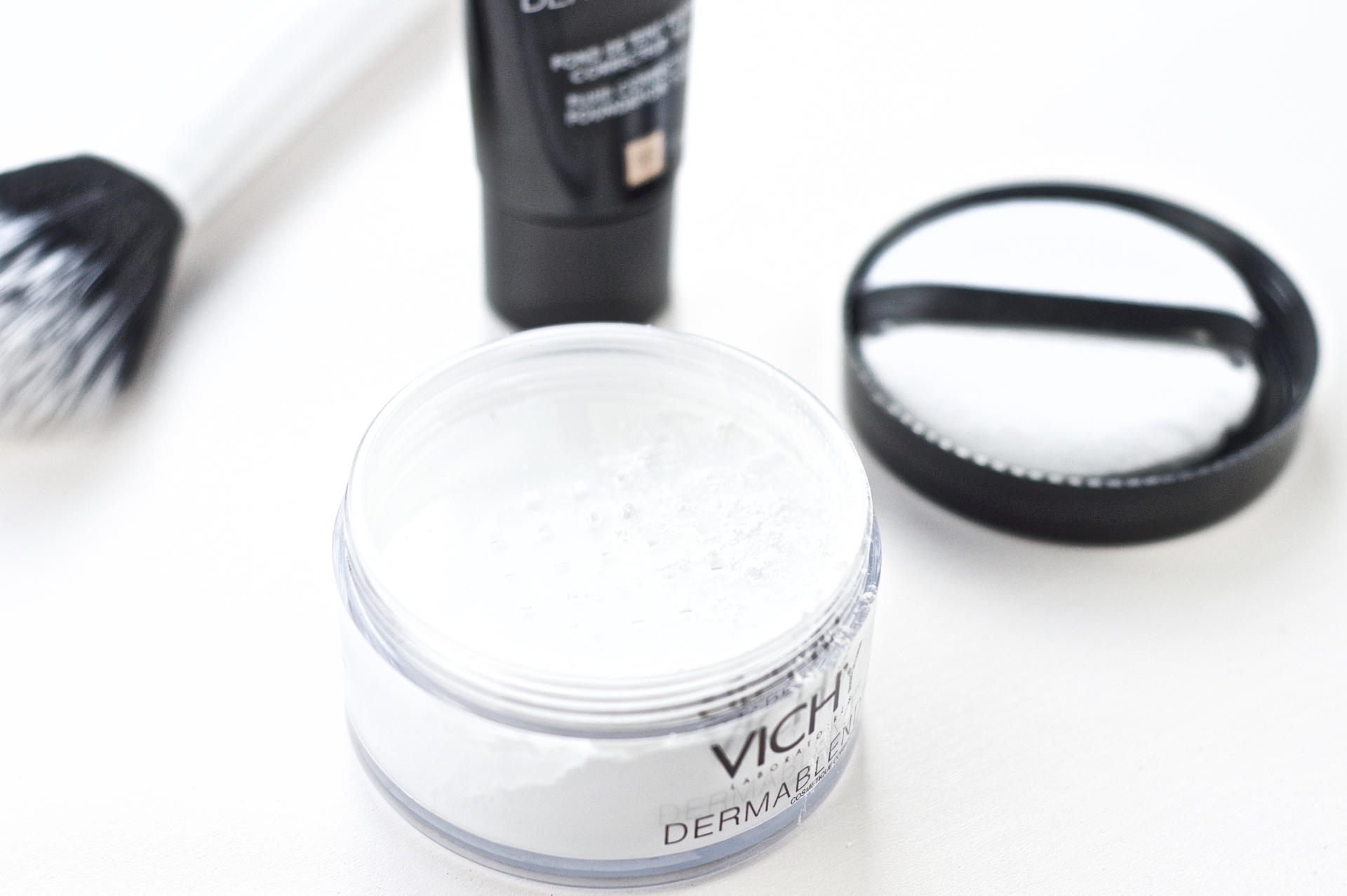 That is one thing I will say about both of these products, they perform better than a lot of highend, expensive base products I've used in the past. This little duo together comes to just under £35, which is a brilliant price point for the quality and performance of the products.
I have the shade 15 Opal in the Fluid Corrective Foundation, which matched my skintone pretty well. Once I'd popped a bit of bronzer over the top too it blended very well and gave my a natural, warm colour. Vichy have actually recently expended their shade range of the Fluid Corrective Foundation to include three new shades, 05 Porcelain, 65 Coffee and 75 Espresso, so there is now a wider range meaning everyone can find their match.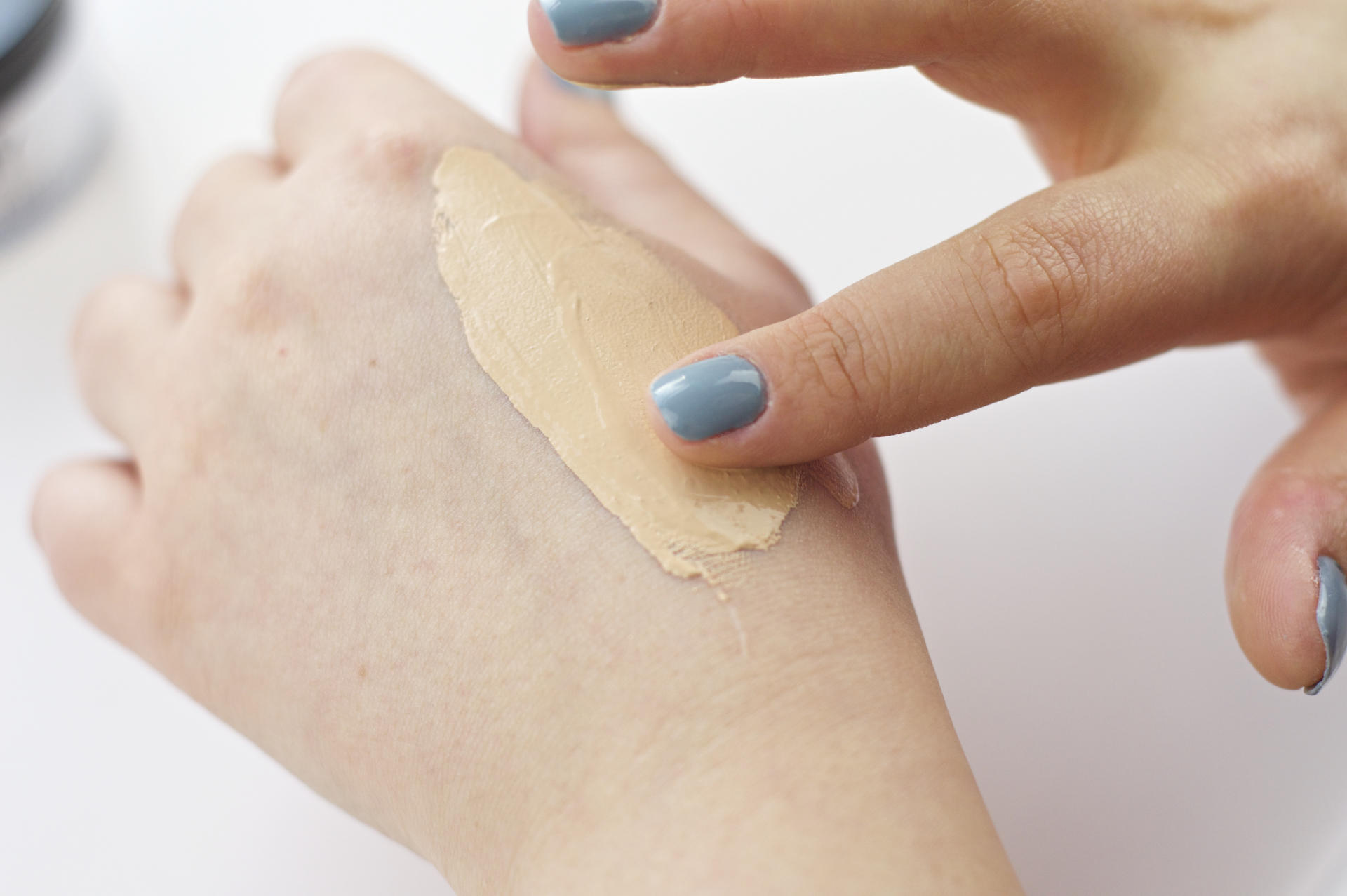 The Fluid Corrective Foundation makes huge claims of being 16hour wear, and although I haven't tried it out for the full 16 hours, I can say it last very well for up to ten hours, which is the longest I have tried it out for. Throughout the day the products sat well on my skin, giving me comfortable coverage in a natural way. There was absolutely no breaking down of the pigments, or no oil separation – just simple, beautiful coverage all day long.
So have you tried the Vichy Dermablend Fluid Corrective Foundation or Setting Powder? Or will you be picking up one of the new shades now that the range has expended? Let me know in the comments below!
Sam
Shop this post:

Get 20% OFF the Vichy Makeup Range on Look Fantastic HERE with code: SAMANTHA20
Some of the products in this blog post are PR samples