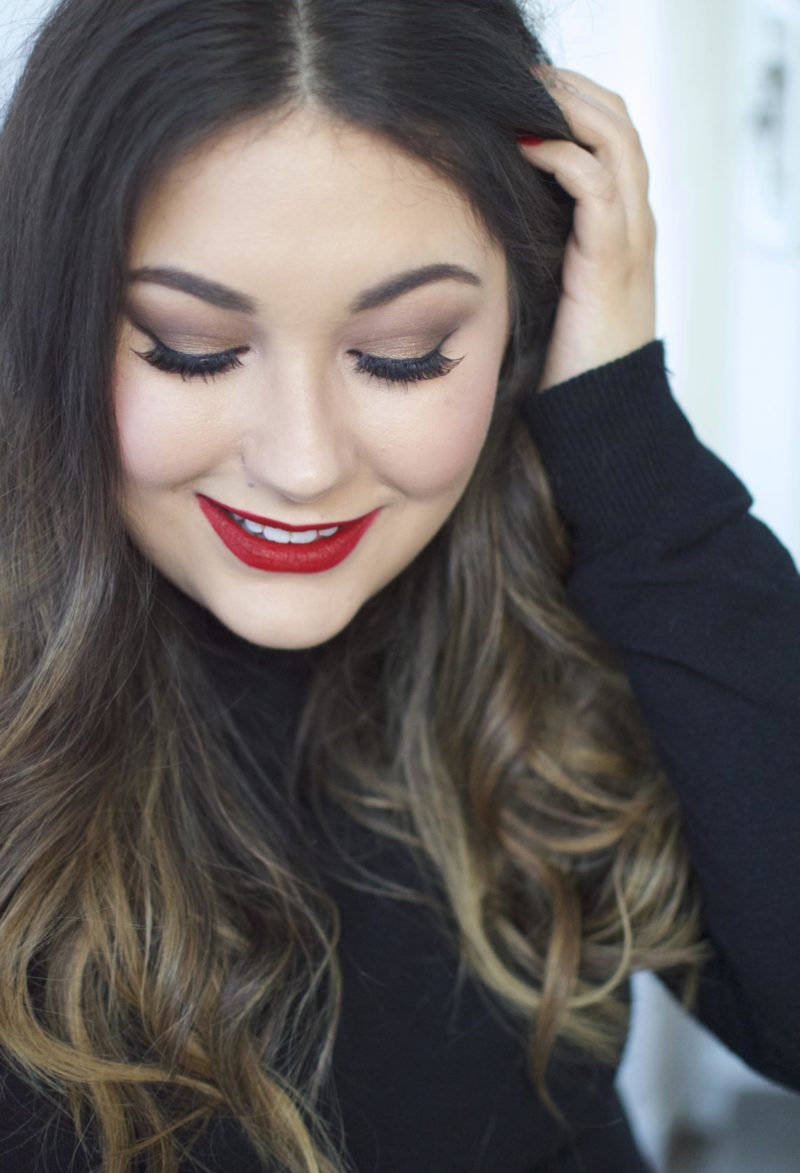 At Christmas I think we all want to go all-out with our makeup. There are some really great, affordable products out there, meaning you can achieve a fun, festive look without breaking the bank.
For my look I started off with a new foundation I picked up recently; the Milani Conceal and Perfect Foundation. After seeing lots of american bloggers talking about this product I really wanted to give it a go. Although it is really easy to buy in the states, in the UK we can only get our hands on it from BeautyBay. Now, I know what you're thinking 'Why would I go to all the effort of buying an affordable foundation online, when there are so many I could choose between on the highstreet?' Well…This foundation is like nothing I have tried at this price point. As the name will suggest, it is full coverage and provided a flawless base. Despite the foundations heavy coverage, it is surprisingly lightweight and wearable. For me, this is the perfect foundation for an evening look when I want a base I can really rely upon.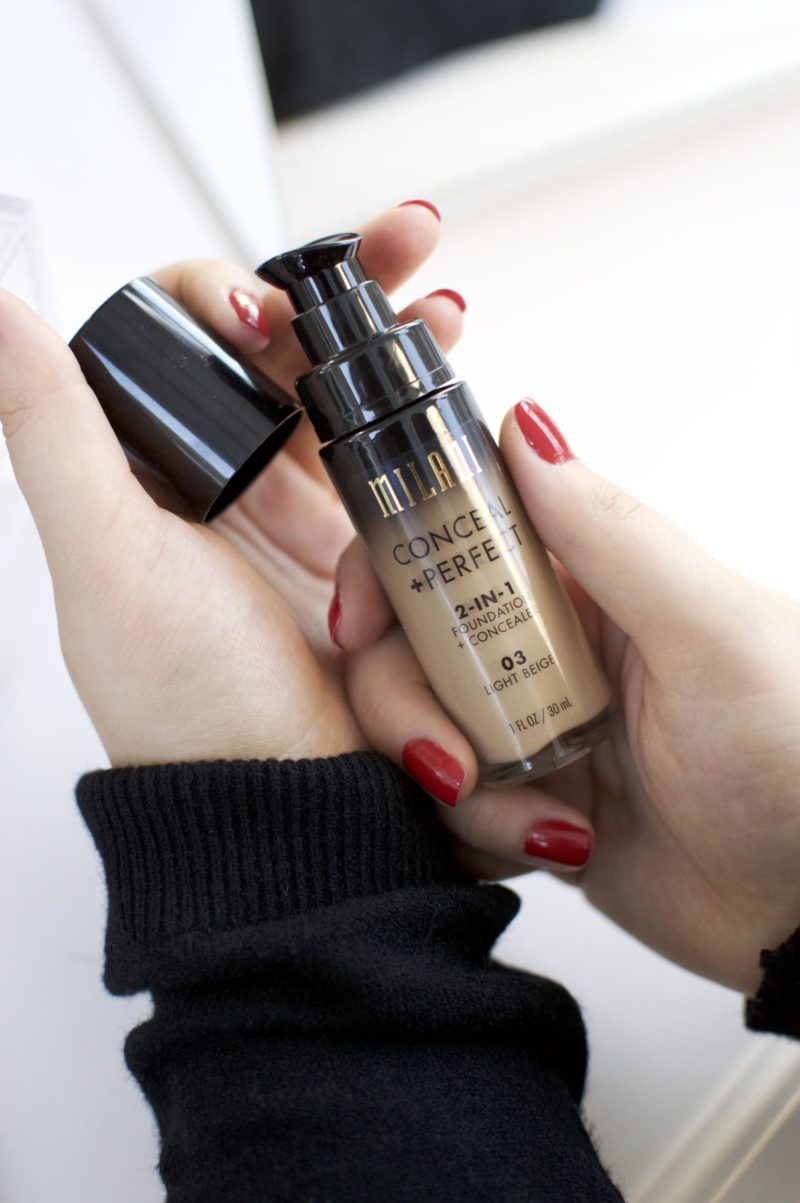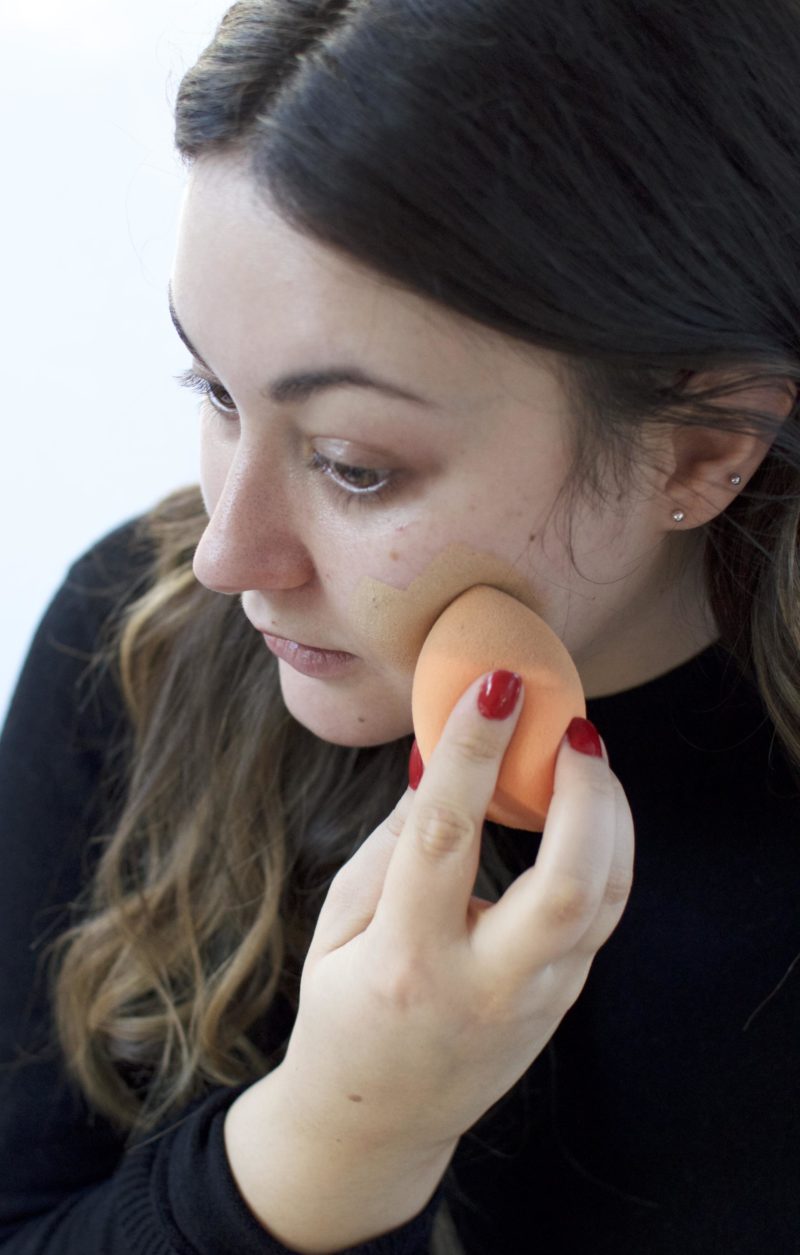 For concealer I went back to my old faithful (and a little battered looking) Maybelline Age Rewind Concealer. In the affordable concealer category this is a stand out product for me. I know overtime I reach for it I'll have good coverage, that stays in place and brightened under-eyes. The crème de la crème for highstreet concealers.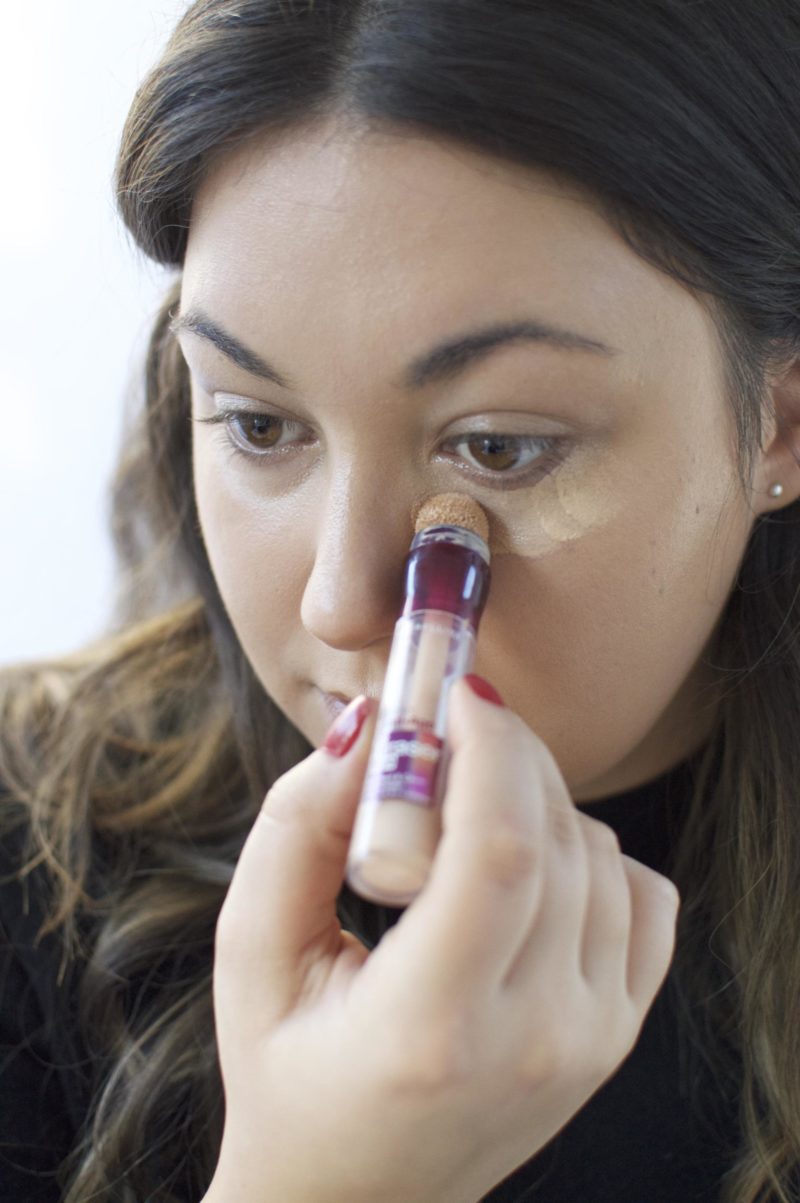 To add a little definition to my face – this is a party look after all! – I added a little bit of a contour under my cheekbones and around my jawline with the Maybelline Master Contour V Stick. If you read my full review of this product (HERE it is), you'll know I wasn't the biggest fan of the highlight side of this product. But I have actually fallen in love with the contour shade! It is ashy enough to give the illusion of an actual shadow but not harsh and very blendable – very nice!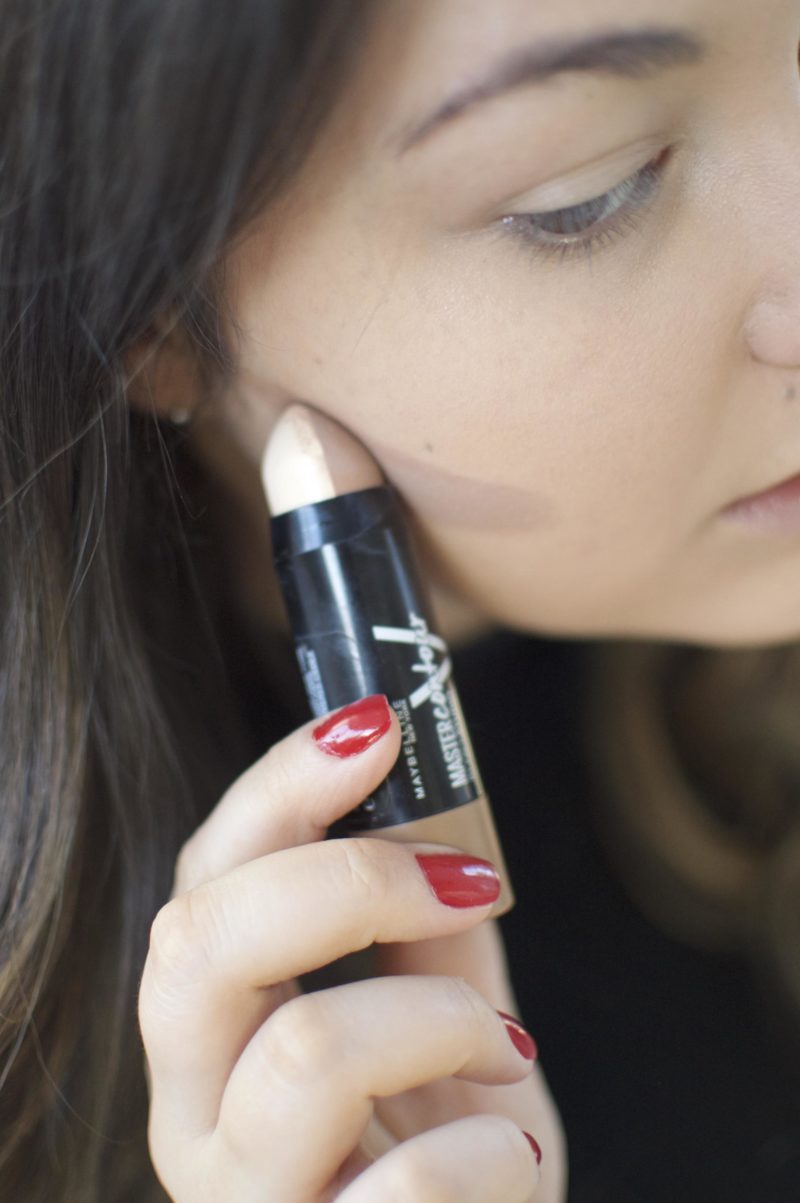 Finishing off my base I went back to more tried and tested products that I know and love, the Bourjois Healthy Balance Unifying Powder and the Makeup Revolution Sculpt and Contour Kit. I know I can count on the Bourjois Healthy Balance Powder to always give me a light dusting of finely milled powder, taking harsh shine off the face without loosing its glow. The Makeup Revolution Kit is one of the cheapest products I used for this look, but that isn't reflected in the quality. I love this palette for a good, warm bronzer to give colour back to the skin and a high-shine highlight.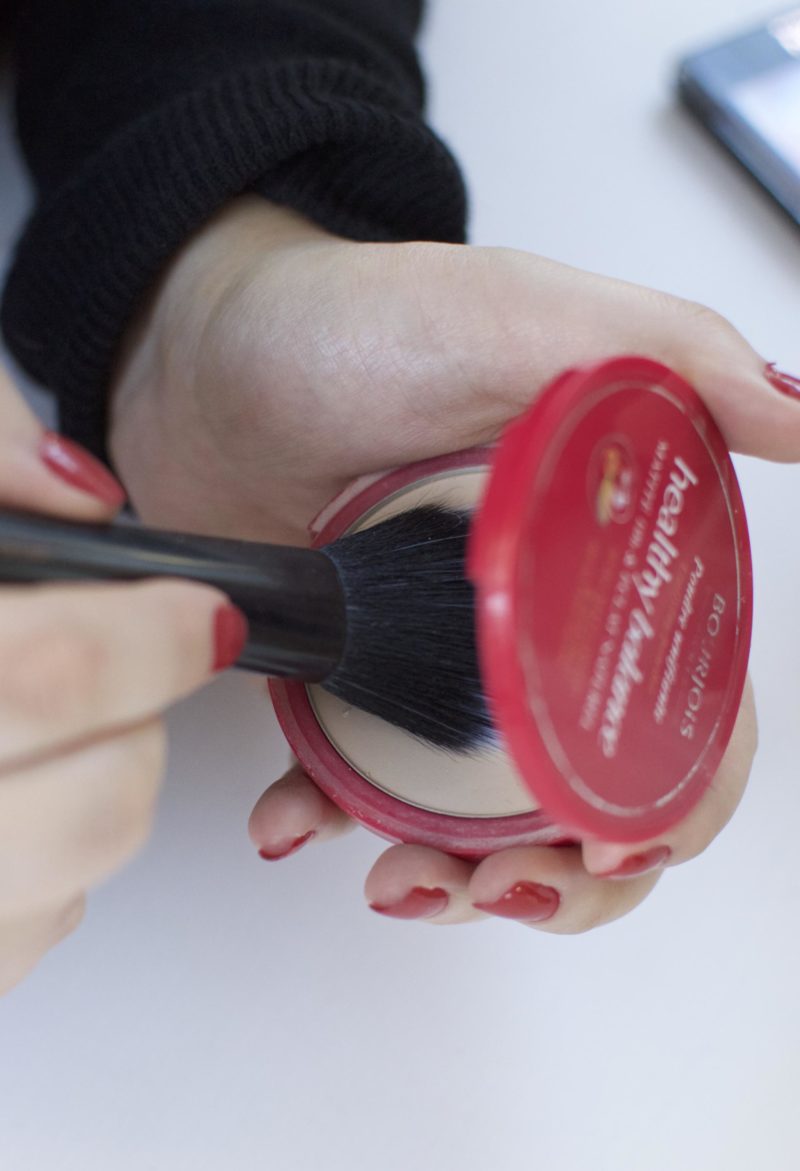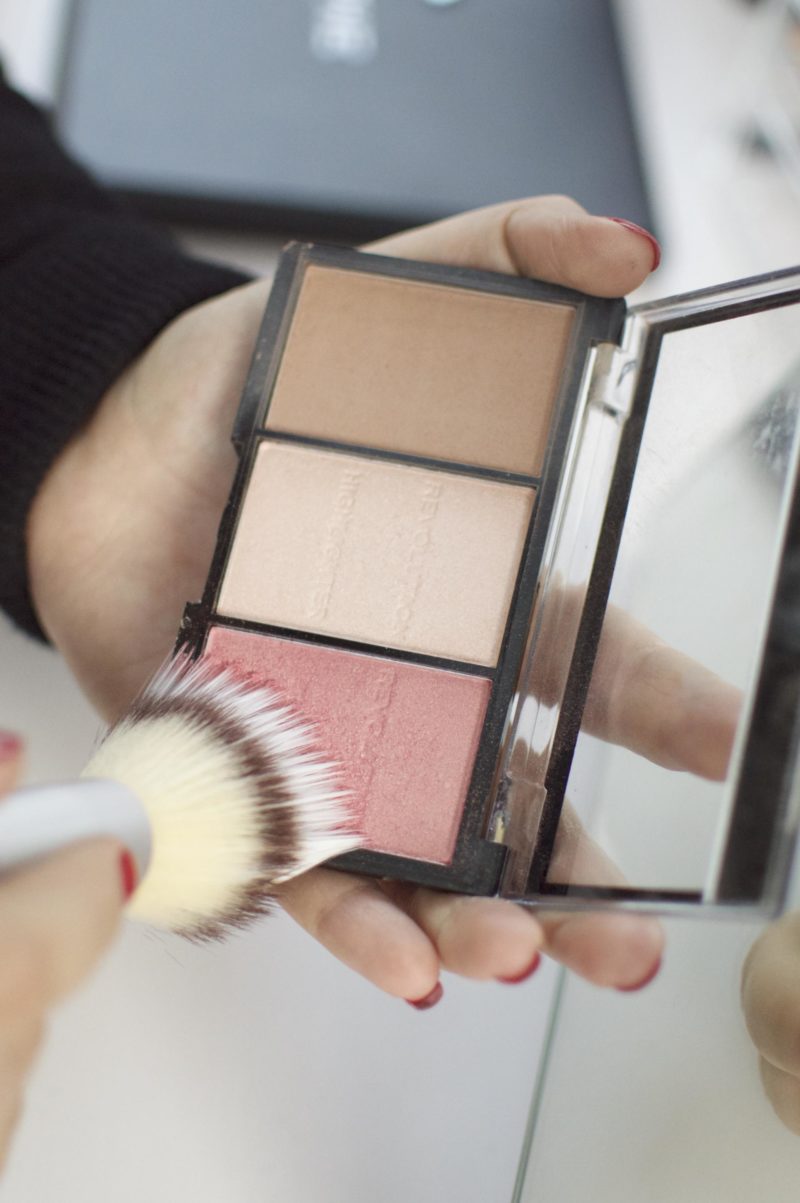 I have been using the Soap and Glory Archery 2-in-1 Brow Filling Pencil and Brush on my brows for a while now. I find it so easy to give a little extra definition to my brows and fill in any sparse areas with its fine nib. I use the colour Hot Chocolate, which is a good match for me. It's just one of those products I have confidence in and always gives me brilliant results.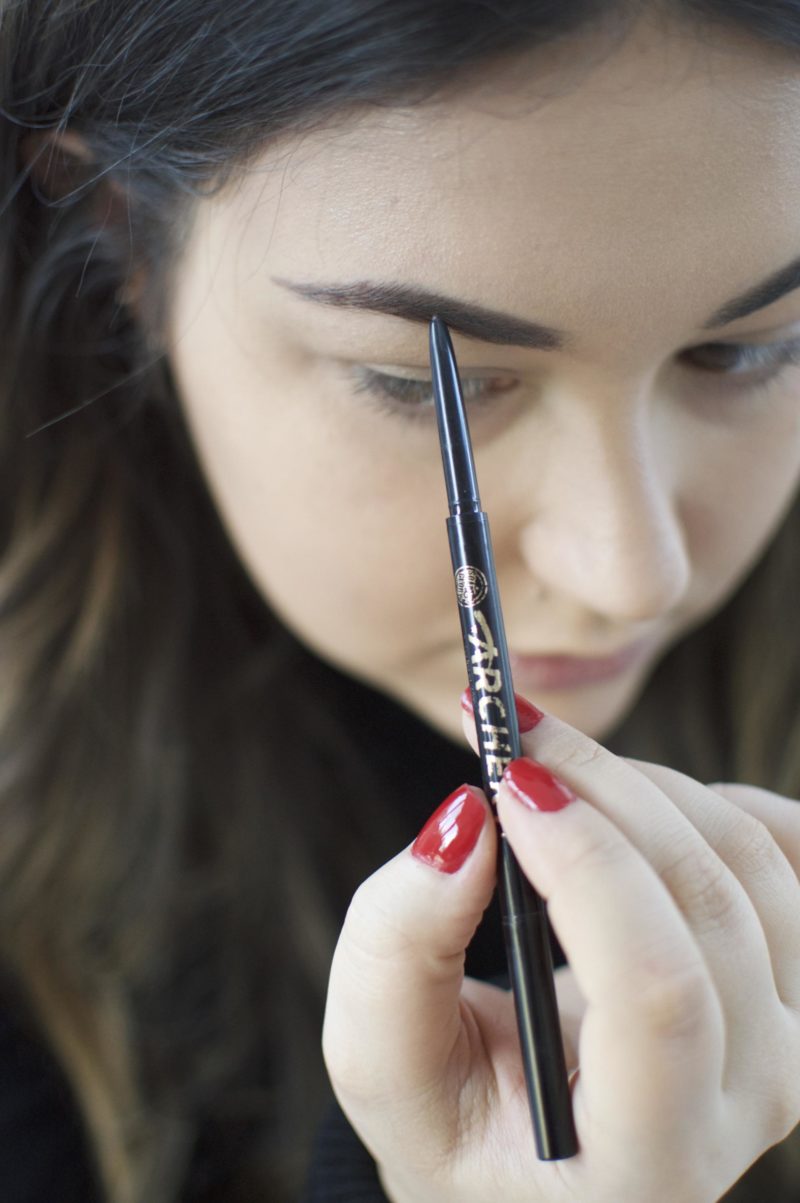 On my eyes I went a little crazy with my Morphe 36O palette (another buy from BeautyBay). I've found it hard to not use this palette each and every day at the moment. The warm colour selection is right up my street; full of browns, terracottas and beautiful golden shimmers. I know this palette might seem kind of expensive at first, but when you think of all the different looks you can create with it – it's brilliant value for money!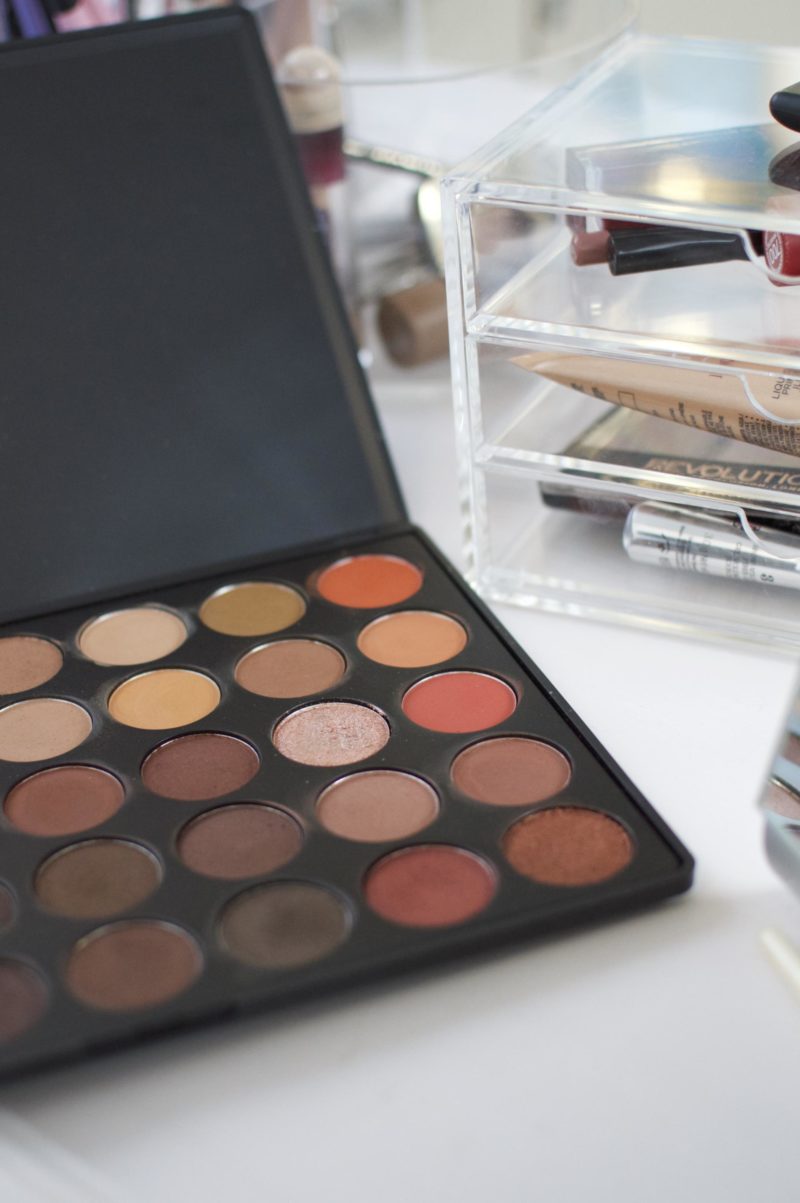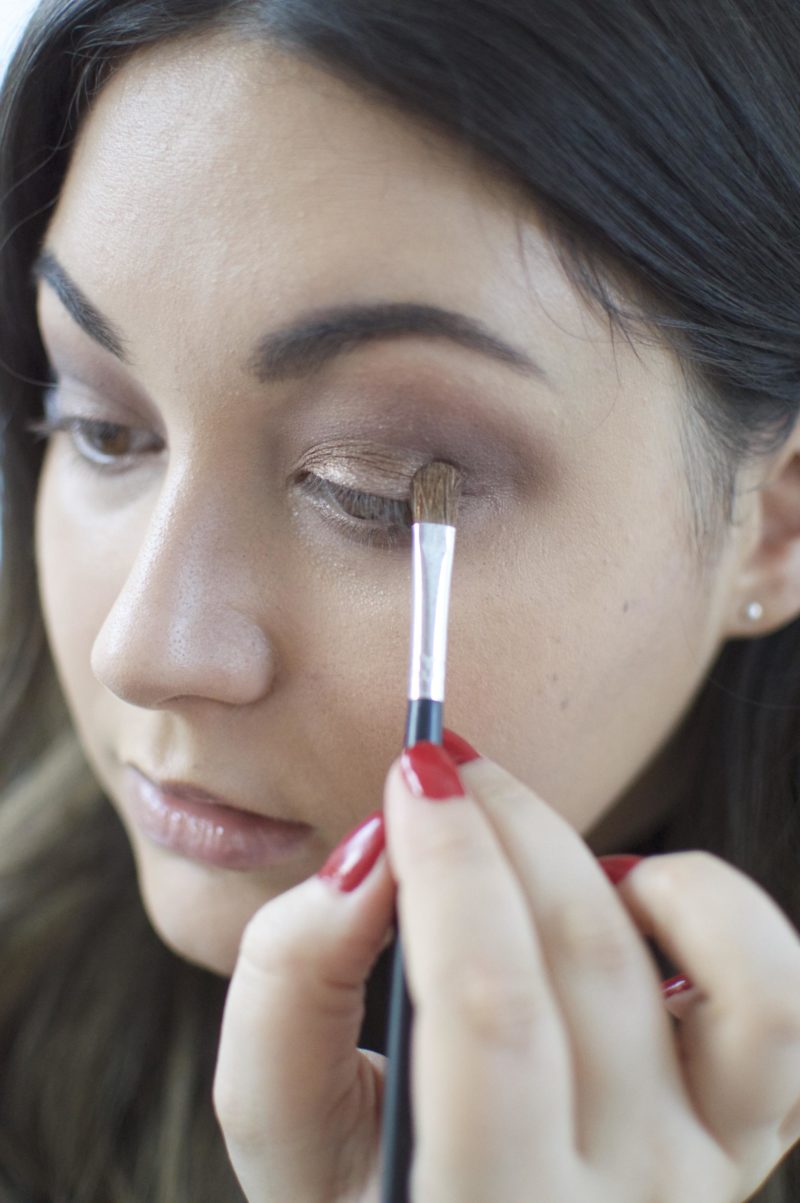 I finished off the eyes with another Soap and Glory product, the Supercat Liquid Liner. I love this liner for its ultra black finish and ease of application – in my opinion, one of the best liners on the market. I popped on a slick of the Rimmel Scandaleyes Reloaded Mascara (which you can read my full review of HERE), before topping everything off with a pair of Ardell Demi Wispies lashes.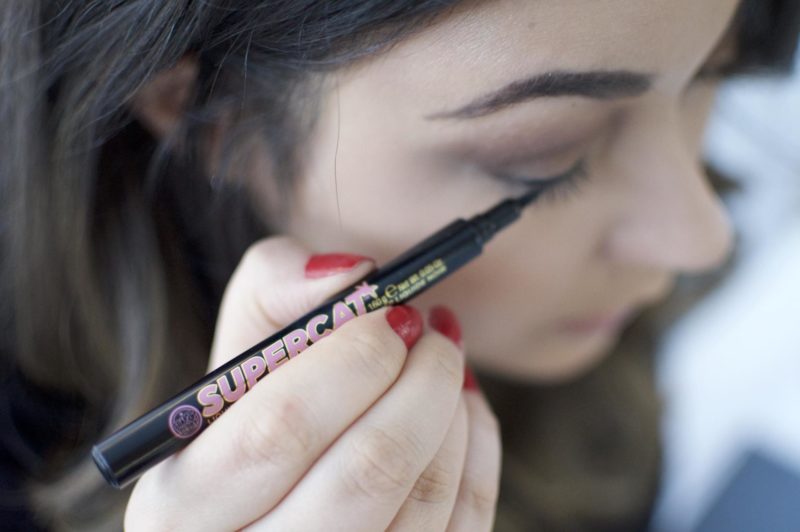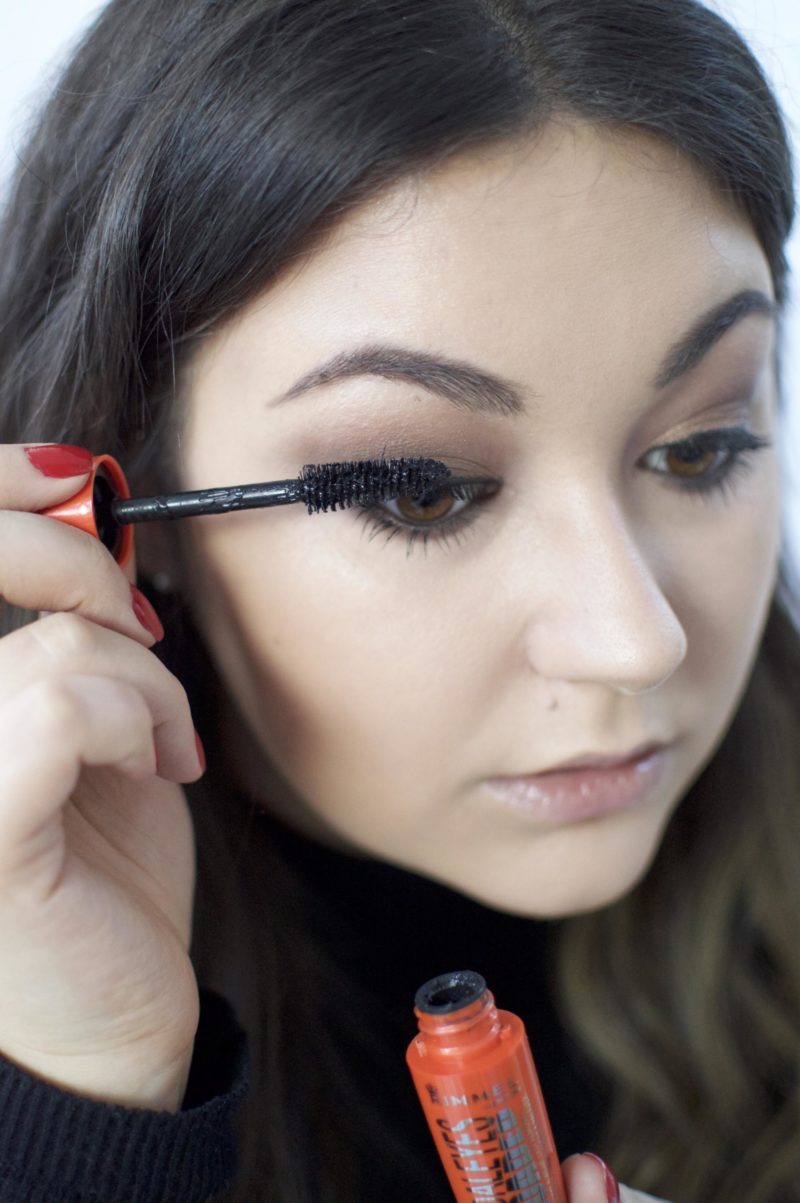 On the lips there are two ways you could go; either a nude or a red. For me, when I wore this look out for my christmas meal for work I went for the nude because I can't be doing with the fuss of a bright lip when I'm eating. The duo I went for here is the L.A Girl Lip Liner in Natural which is a lovely brown nude-y pink, finished with the Rimmel Matte Only 1 Lipstick in Trendsetter (full review HERE if you want to check it out).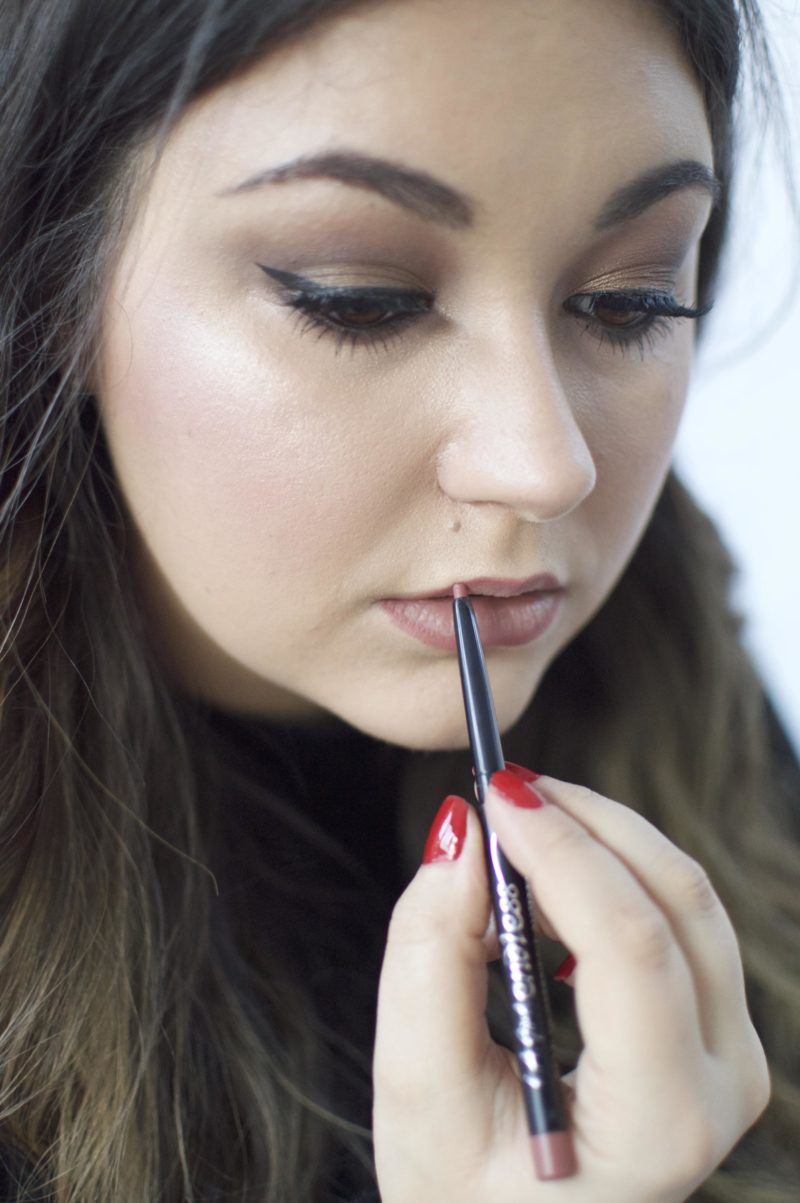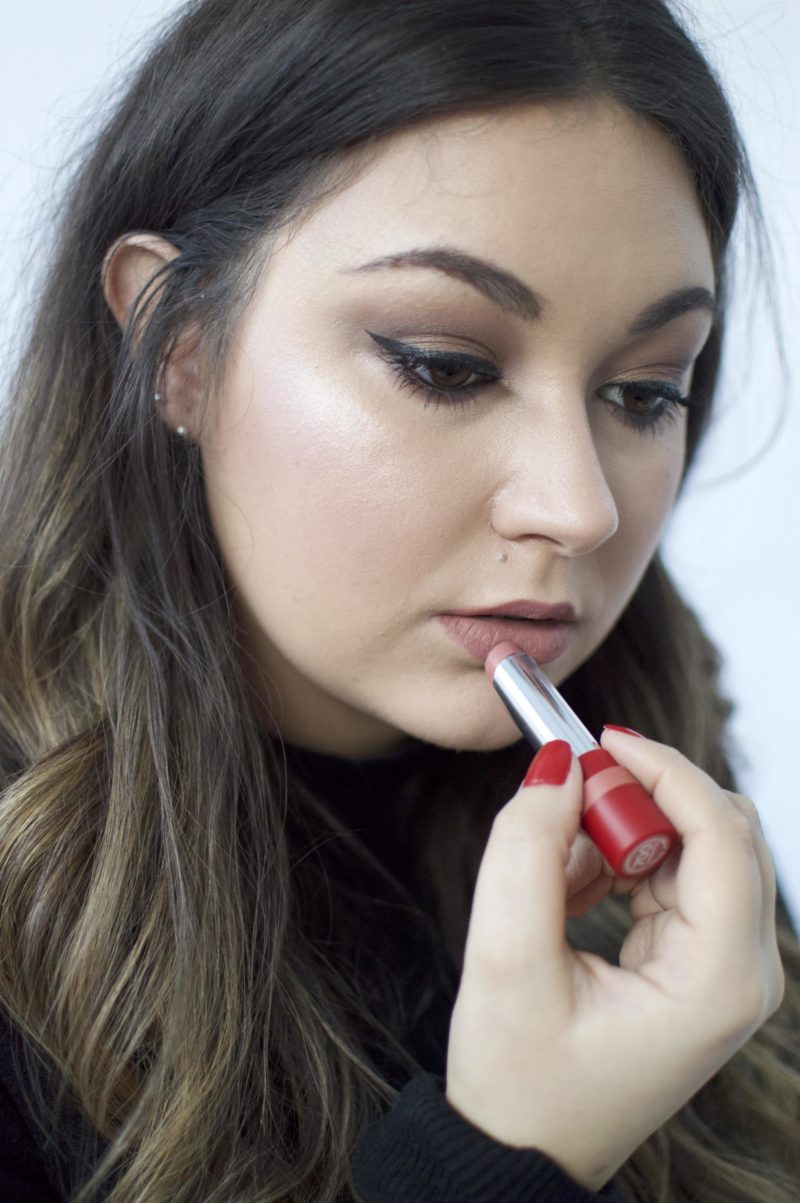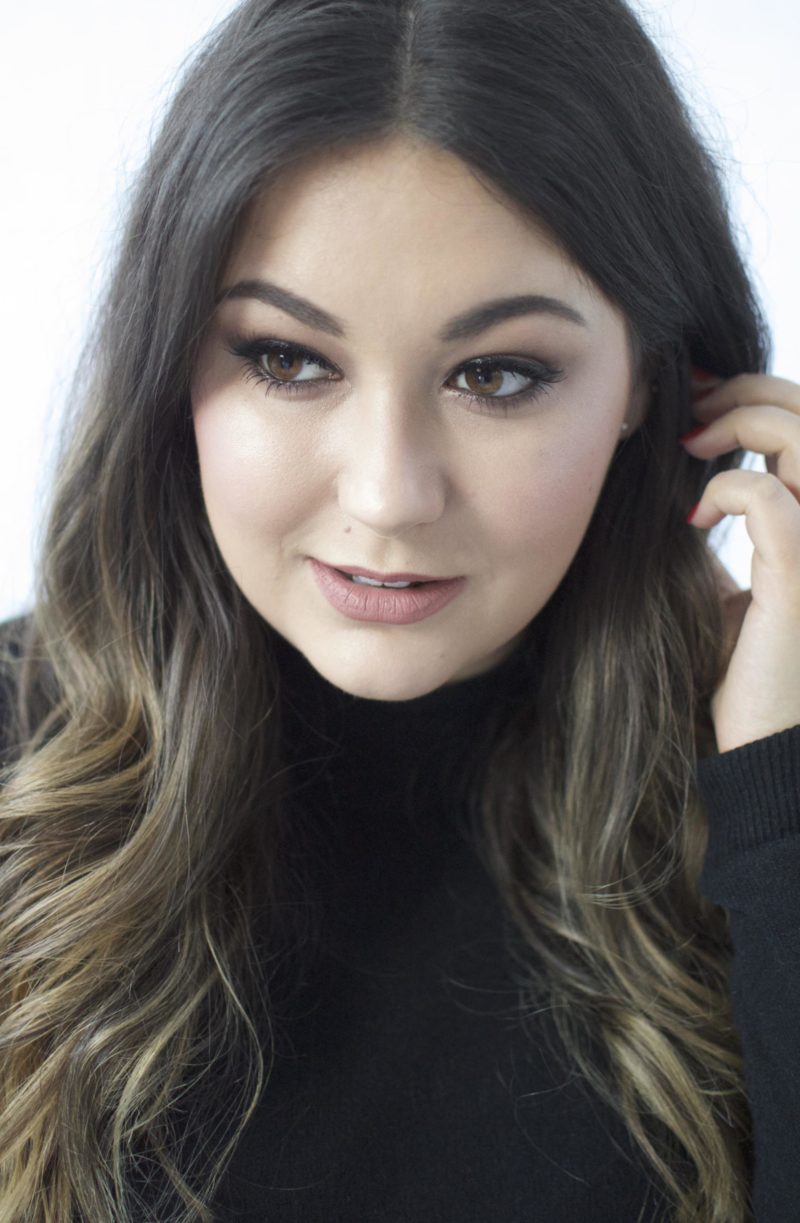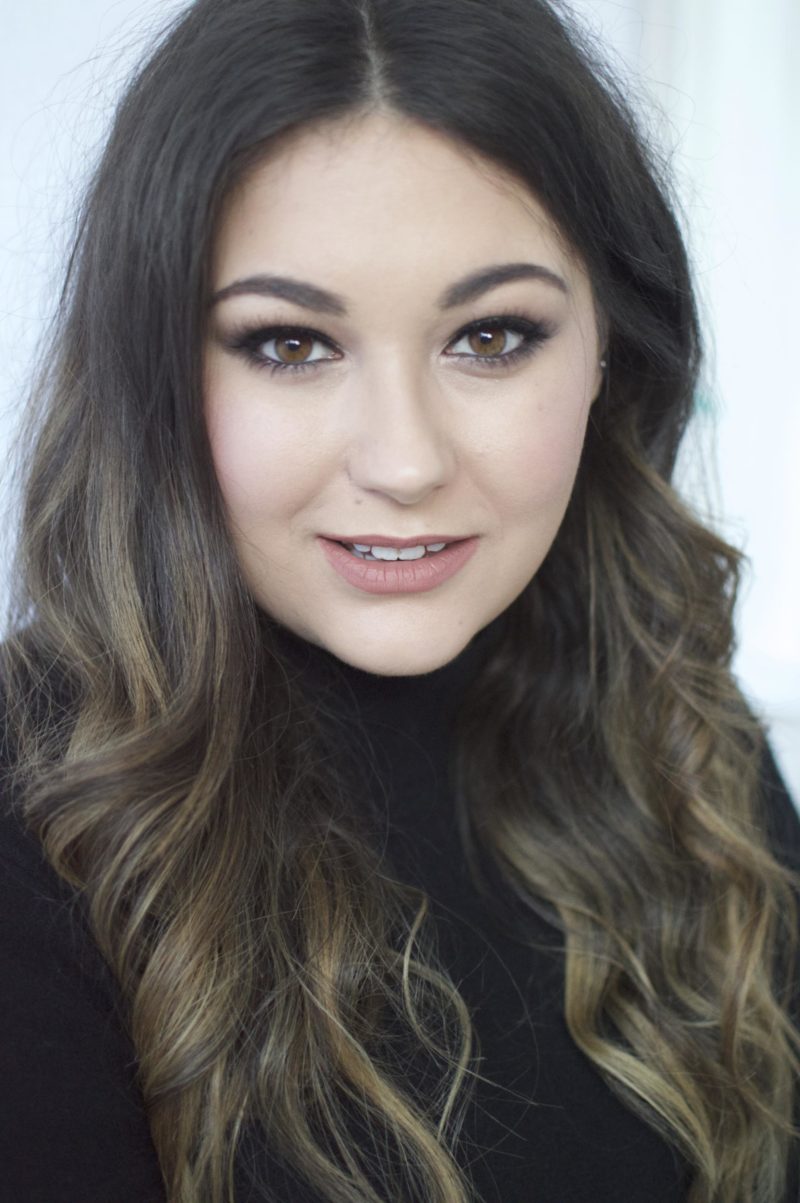 Then there is also the bright, festive red option; for this I went for the Bourjois Rouge Edition Velvet Liquid Lipstick in Personne ne Rouge. This is a lovely christmassy red that will stay on all night, work with lots of different looks, is easy to apply and super comfortable to apply – definitely one to have in your collection!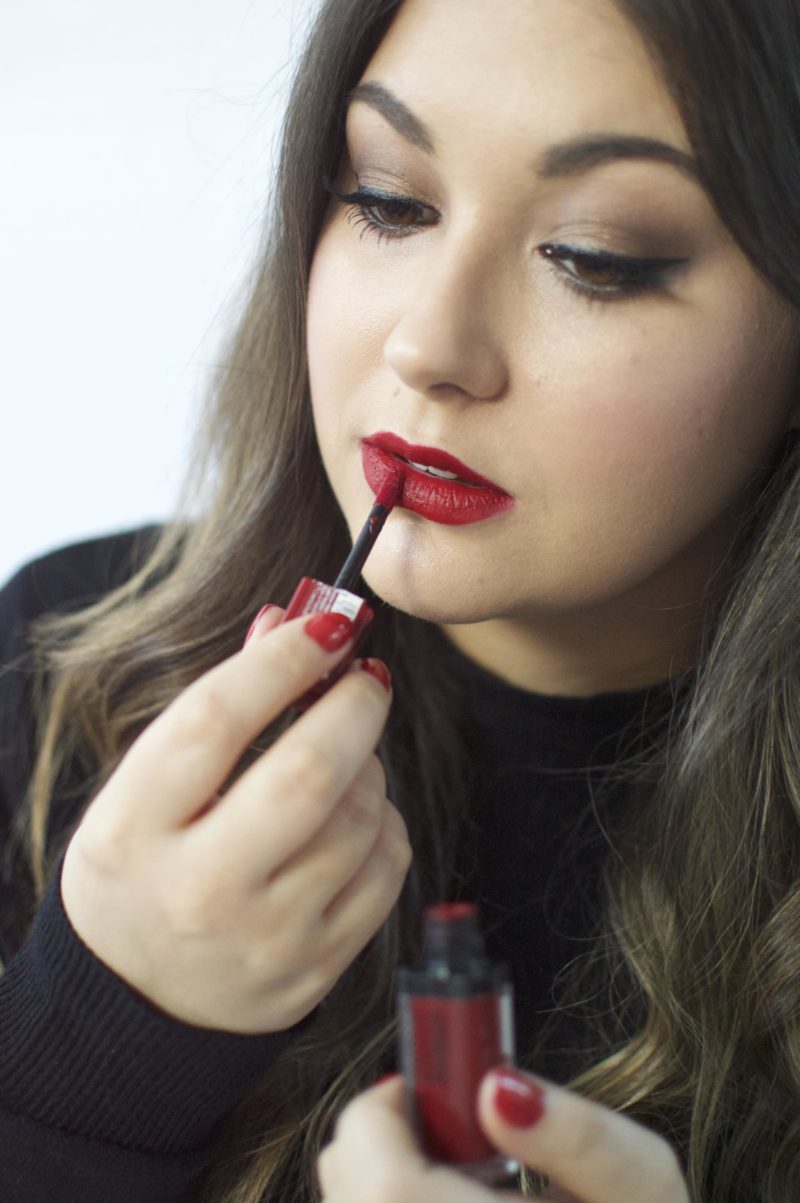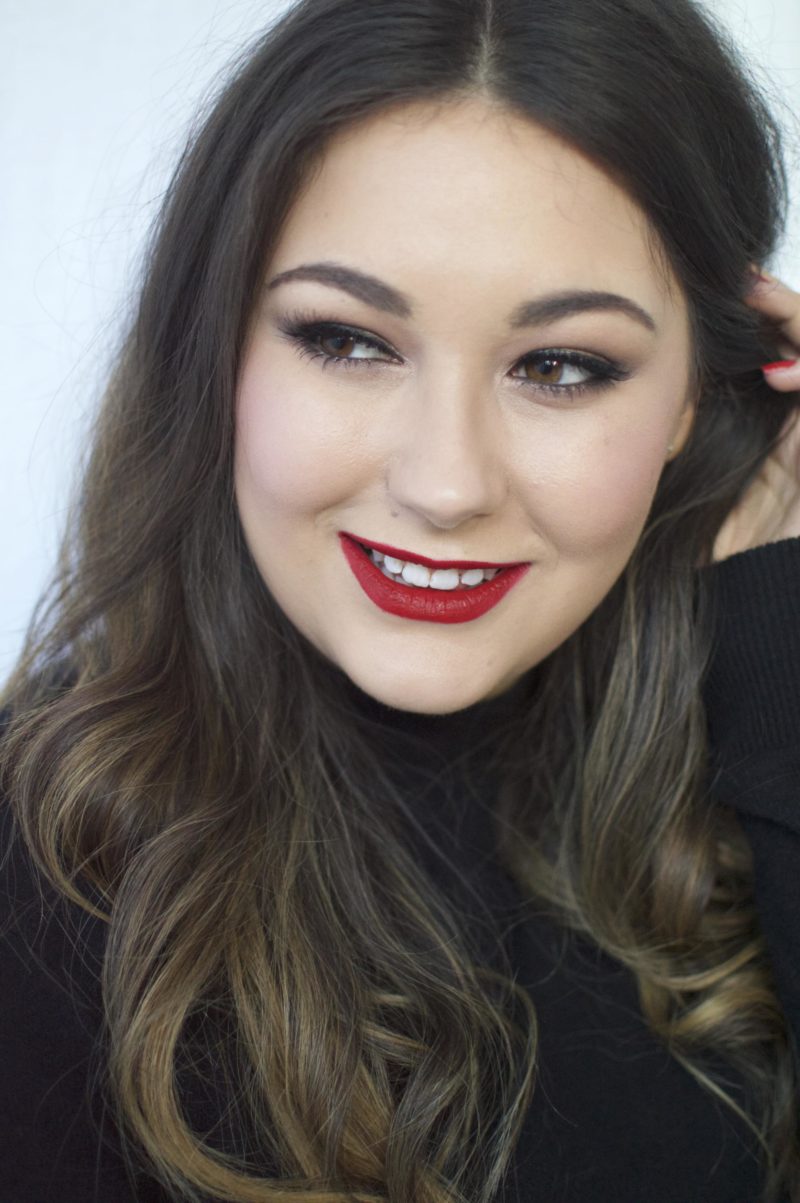 So have you tried any of the products I've mentioned in this post? Let me know in the comments below!
Sam