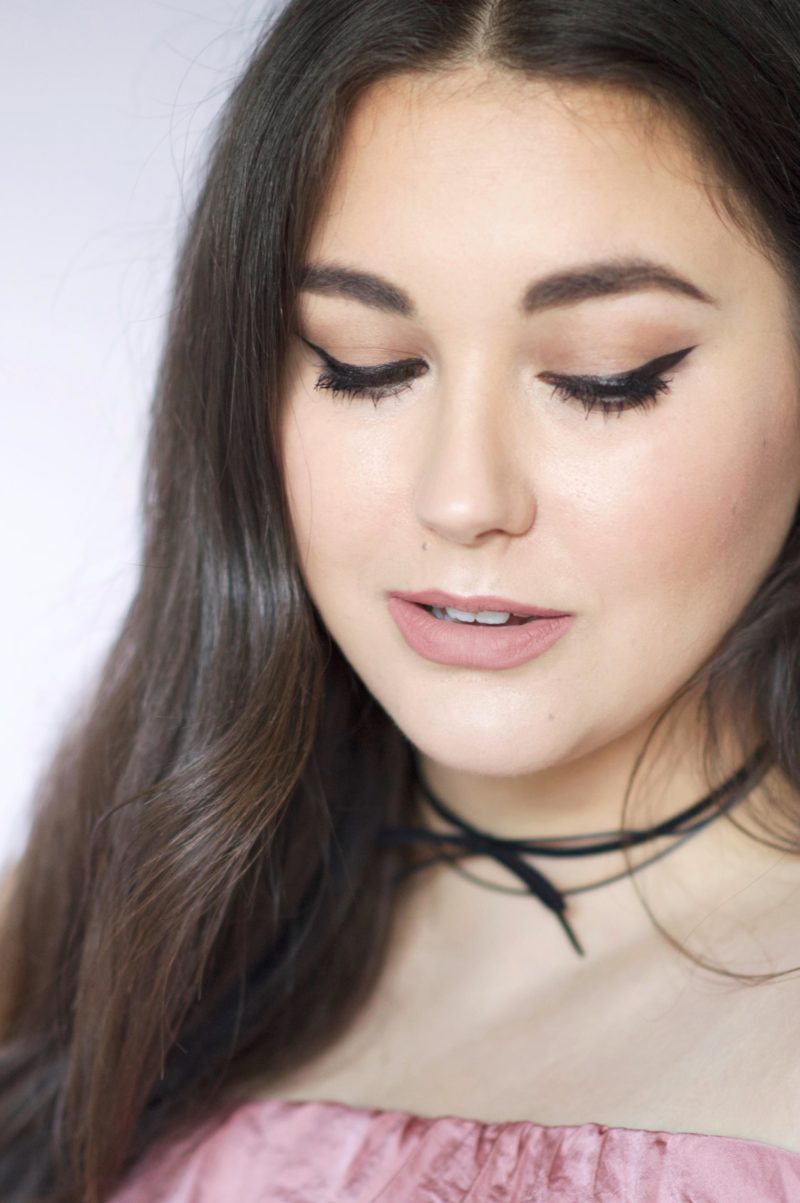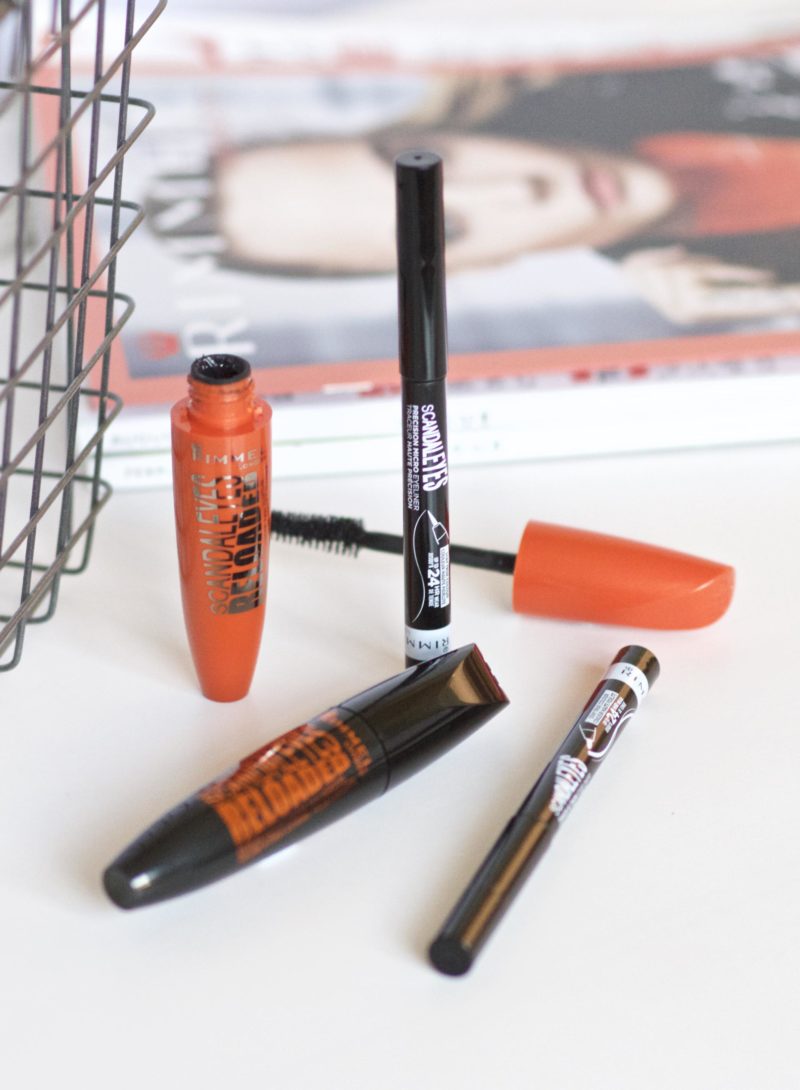 Winged liner and big, bold lashes is a classic look. It's the one I go-to for a simple, chic look. I love trying out new liners and mascaras to get me a long-lasting, graphic look. As you'll know, if you've been reading Made From Beauty for a while, I'm a complete and utter makeup addict. So when Rimmel sent me their new Scandaleyes Mascaras and Eyeliners to try out, I couldn't wait to see what all the fuss was about.
The brand have released two new liners, the Thick and Thin Eyeliner and the Micro Eyeliner. Both are formulated to be ultra black, waterproof and smudge-proof.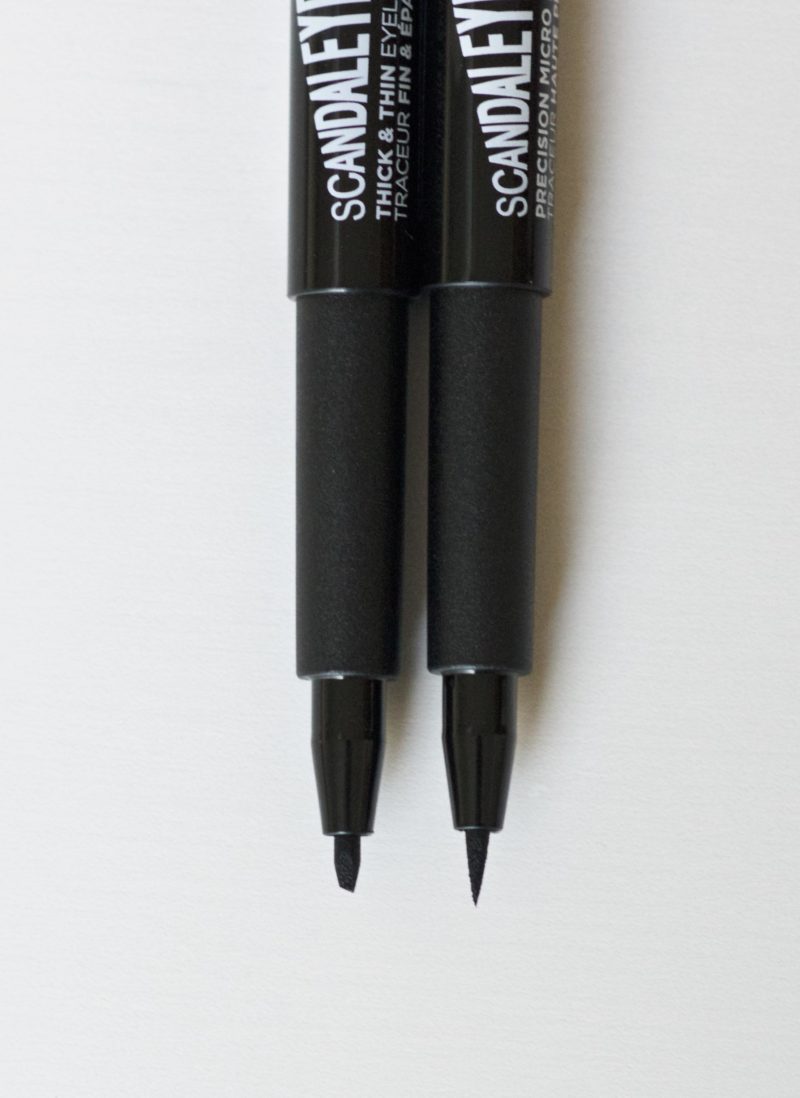 The Thick and Thin liner has a wider, slanted nib to allow you to create a thicker line across the base of the lashes and then twist the pen to create a thinner line for a wing at the outer corner of the eye. The Micro liner is my favourite of the two, it has a slim, tiny, pointed nib that allows you create ultra thin lines, add definition to your liner look and perfect for detailed work.
Too create this look I started with the Thick and Thin liner to create the 'base' of my wing liner. I used the slant to sweep across my eye, close to my lashes. I did find this liner a little hard to get used to. Normally I use a pointed tip liner to 'stamp' on my line, so this slant did take me a little while to get the hang of. My normal technique of sweeping the liner straight across the eyelid did make this liner go a little patchy – so I would suggest going a little slower to begin with to avoid skipping.
I then moved on to using the Micro Eyeliner for the rest of my look; and boy was it love! I found this liner really easy to control. The fine, firm tip made it perfect for shaping my wing and creating a smooth line on the lids. I also added some 'fake lashes' to my under eye area by using the tip to feather in small individual hairs on my bottom lash line. Before mascara this can look a bit odd, but once you load up those bottom lashes this gives the illusion of having a fuller lash on the bottom.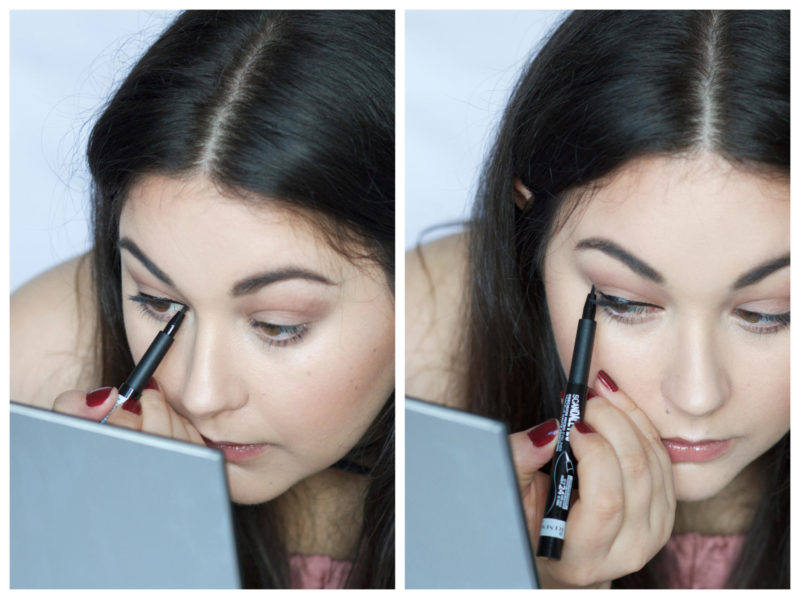 I found that the liners lasted all day; true to their long-lasting, smudge-proof claims. There was no flaking or fading of the intense black in eight hours of wear.
After using the liners I moved on to the Scandaleyes Reloaded Mascaras. Rimmel had sent across the two shades in the collection for me to try; Scandaleyes Reloaded Black (in the orange tube) and Scandaleyes Reloaded Extreme Black (in the black tube).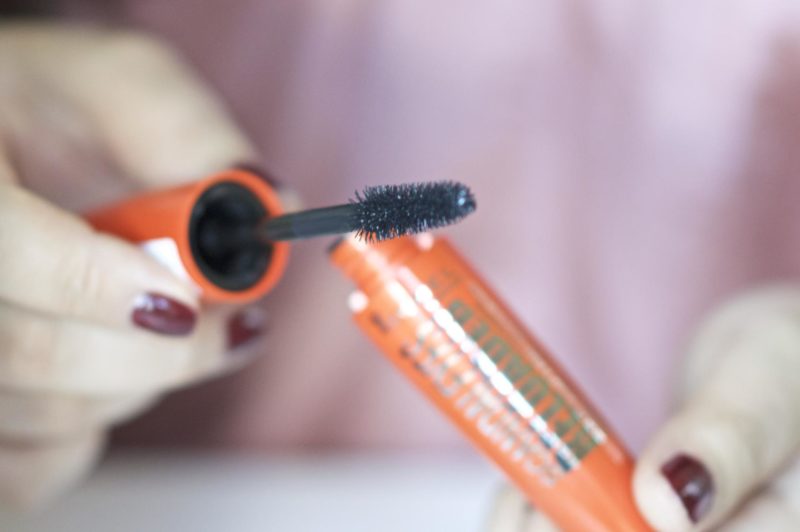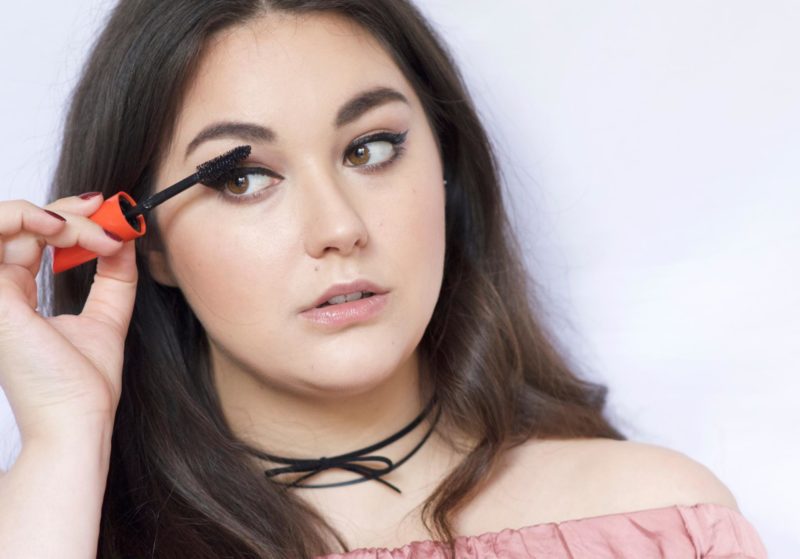 I started to build volume with the Scandaleyes Reloaded Mascara in Black on my upper lashes. Within two coats I was wowed by the amount of volume it gave. I made sure I wiggled the brush at the roots of my lashes before dragging the tapered brush through the lengths of my lashes to get maximum volume and wasn't disappointed. For everyday wear I could get away with just two coats – which is great for me as I normally use about four of other mascaras!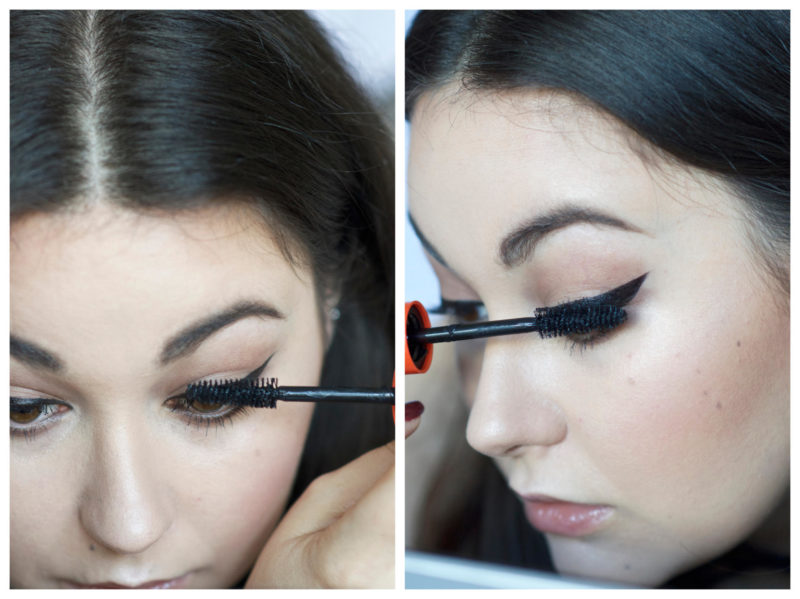 I did find that using the Extreme Black shade on my bottom lashes that there was actually a difference in the shades. Personally I will be reaching for the Extreme Black more than the Black, purely because I prefer super bold lashes. The formula was pretty long lasting, wearing the mascaras to work I did find that I had a small amount of flaking after about six hours of wear, but I'm not bothered by that. I was super impressed that there was absolutely no smudging! This is something I suffer with a lot with different mascaras, so a very pleasant surprise!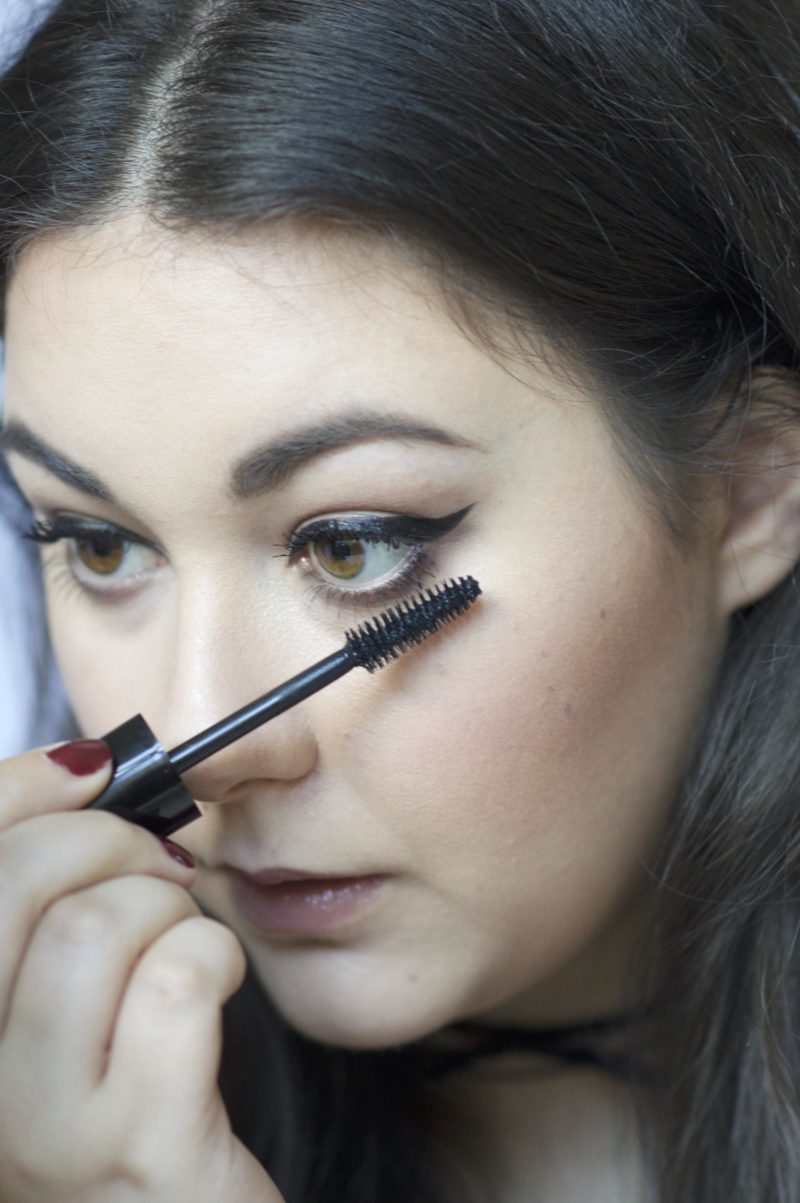 So will you be trying out the Rimmel Scandaleyes Mascaras and Eyeliners? Let me know in the comments below!
Sam
Follow Made From Beauty on Bloglovin'
unpaid post, all opinions are my own, contains gifted items