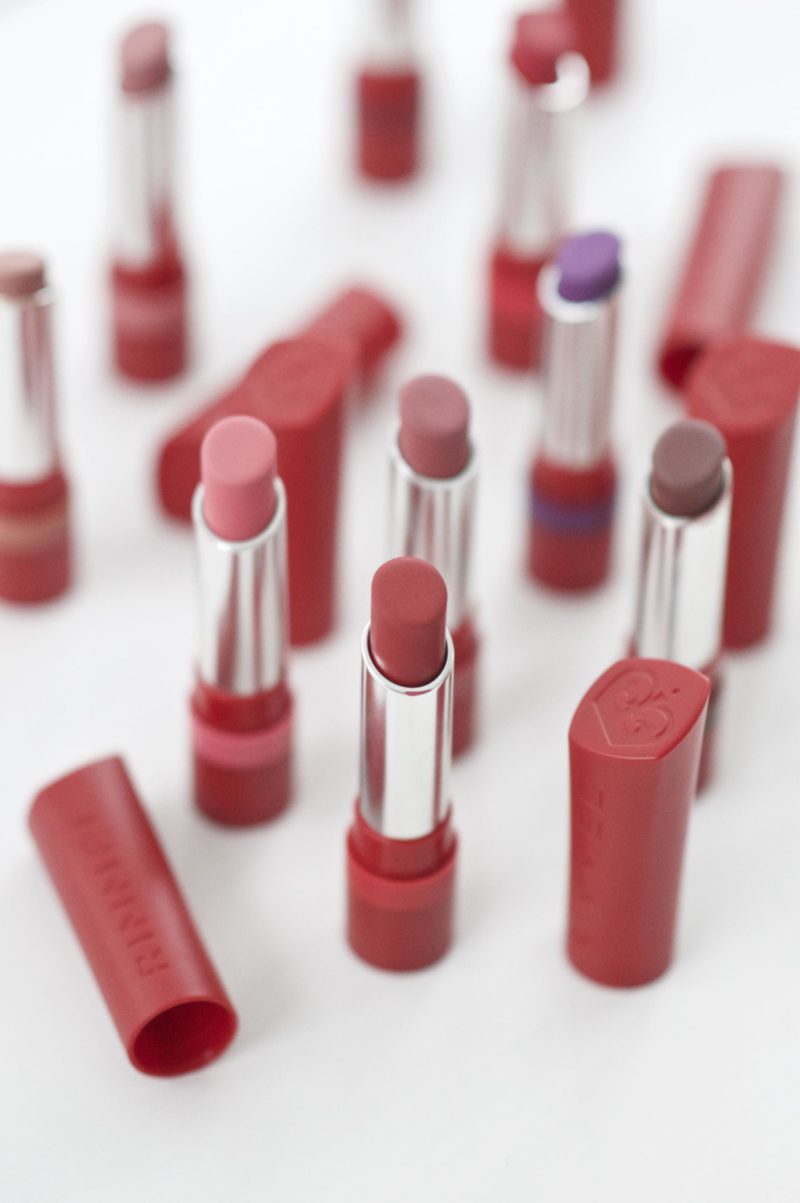 Long time readers of Made From Beauty will remember my review of the original Only 1 Lipsticks last year, you can read it HERE. Back then I fell in love with the beautiful moisturising, highly pigmented formula of the brands first major lip release in a while. So when I found the entire matte update on my doorstep, I couldn't wait to share my thoughts on these. Rimmel have launched 9 shades of The Only 1 Matte Lipsticks ranging from subtle nudes to bright berry shades.
The formula of these isn't quite what I was expecting. Normally more affordable brands tend to not do matte lip colours too well. They are often drying, patchy, or don't layer very well. But The Only 1 Matte collection is surprisingly well formulated and wearable. The lipsticks pack a lot of punch when it comes to pigment which lasts a good few hours without wear. The longevity of the shades might not be the same a much higher end brand, but not everyone wants bullet proof makeup.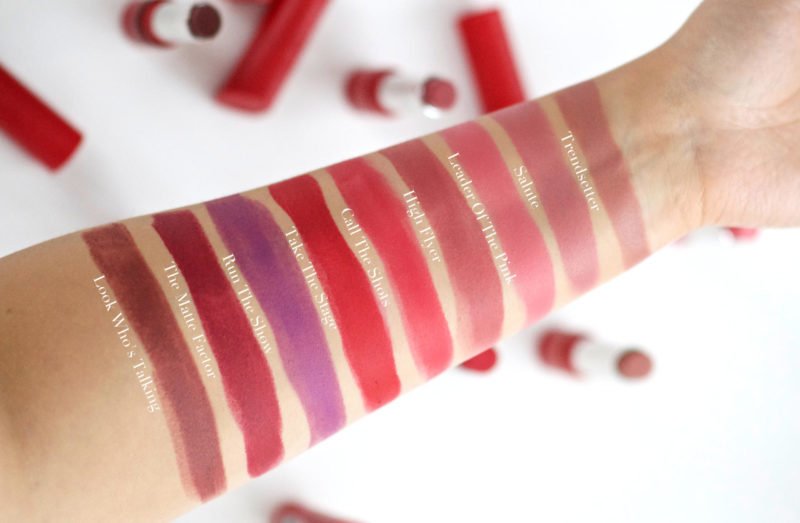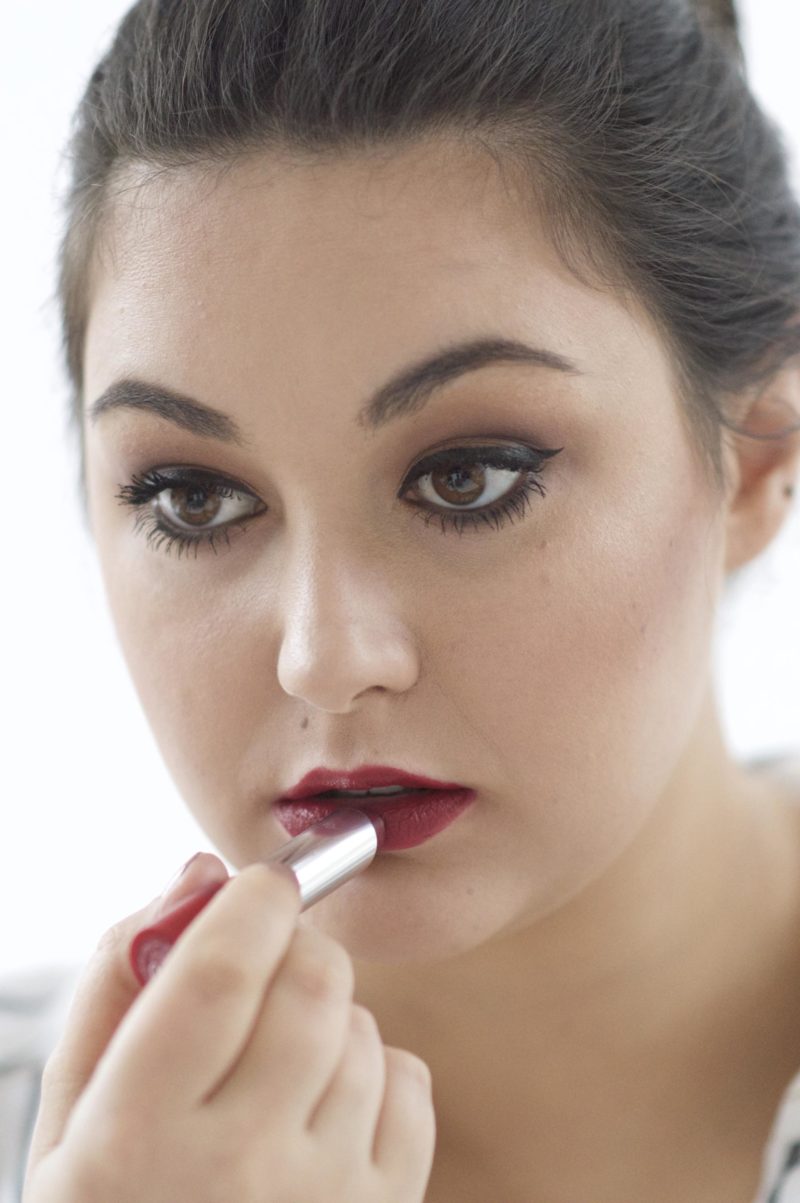 The shades are very comfortable to wear. There isn't a drying, cakey feeling that some matte lip colours can give. So for a very affordable price these are a great way of trying out the matte trend without the worry of having to deal with something uncomfortable on the lips.
The shade range of the collection is really good and I think most people would be able to find their shade.

First up we have the shades Take The Stage and Call The Shots. Both are beautiful red raspberry shades. I love both these shades for being really smooth and easy to wear. I have even been brave enough to wear Call The Shots to work, just dabbed into the lips.

Then there are the shades Leader Of The Pink and Salute. These are both quite nude shades and very easy to wear. For my skintone I don't think Leader Of The Pink is all that flattering as it's a bit too…pink. Salute is a great shade to wear on it's own, or pop over the top of a brighter shade to tone it the colour down a slight bit.

The two shades from the collection that I wasn't totally in love with are Look Who's Talking and Run The Show. Out of all the shades I found these two to be the most patchy. To combat the slight patchiness I found it beat to apply a thin layer, pat down with a tissue and reapply. I have done this in the pictures and you'll probably see that there's still some slight patchiness. It's a shame as the other shades were so carefree to apply and easy to reapply. Look Who's Talking is a deep brown toned berry, which although doesn't work for my skin tone would be good for darker skins. If you're after a bright pop of colour you could try Run The Show. A bright purple shade that will really turn heads, this colour isn't for the faint hearted!

My favourites of the collection have to be High Flyer; a pink toned dark nude, Trendsetter; a peachy light nude and The Matte Factor a deep plumy shade. I am giving my UK readers the chance to win all three of these shades over on my Twitter – so head over there NOW!
The Only 1 Matte lipsticks have to be one of my favourite releases from the brand recently. They are the prefect addition to any autumn makeup bag and every beauty addicts dream!
Let me know in the comments below if you'll be trying out any shades from the collection, or maybe you aren't a fan of matte lips? Let me know in the comments below!
Sam
unpaid post, all opinions are my own, contains gifted items
Shop this post: