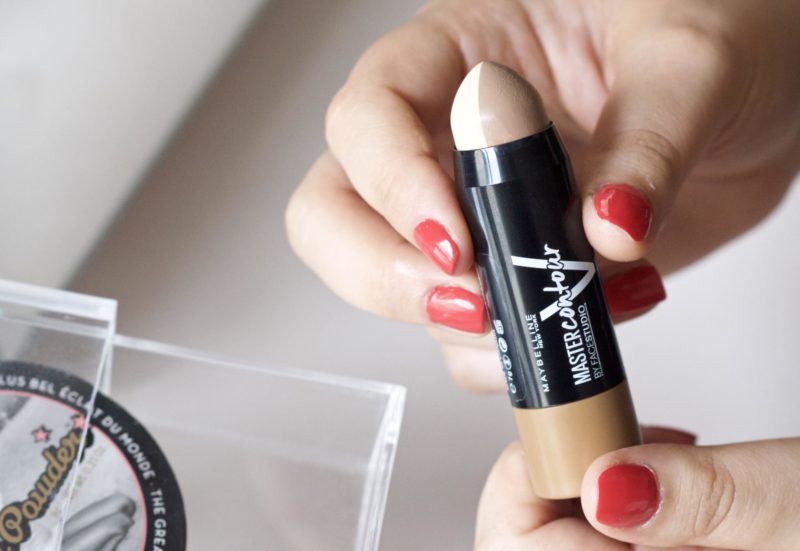 If, like me, you spend a lot of time hanging around Instagram, Facebook and YouTube you've probably seen Maybelline's video of their new Master Contour V Shape stick in action. The advert shows lots of different women, in different situations topping up their contour on the go. Maybelline want it to look easy, and in that advert it certainly does, but how easy is it really?
I picked up the Master Contour V Shape stick a few weeks ago now with every intention on posting about it sooner, but it found its way to the bottom of my makeup bag and there it's stayed – which might give you some idea as to how this review is going to go…
This sort of large, twist up product has been all the rage in the beauty world for some time now, probably since the Clinique Chubby Sticks. So when I saw that Maybelline were putting their own spin on it and creating a chubby pencil with one side a light highlight shade and the other a deep contour shade, I was intrigued. The problem I immediately had with this is that it did not give me much precision with where I was placing the shades.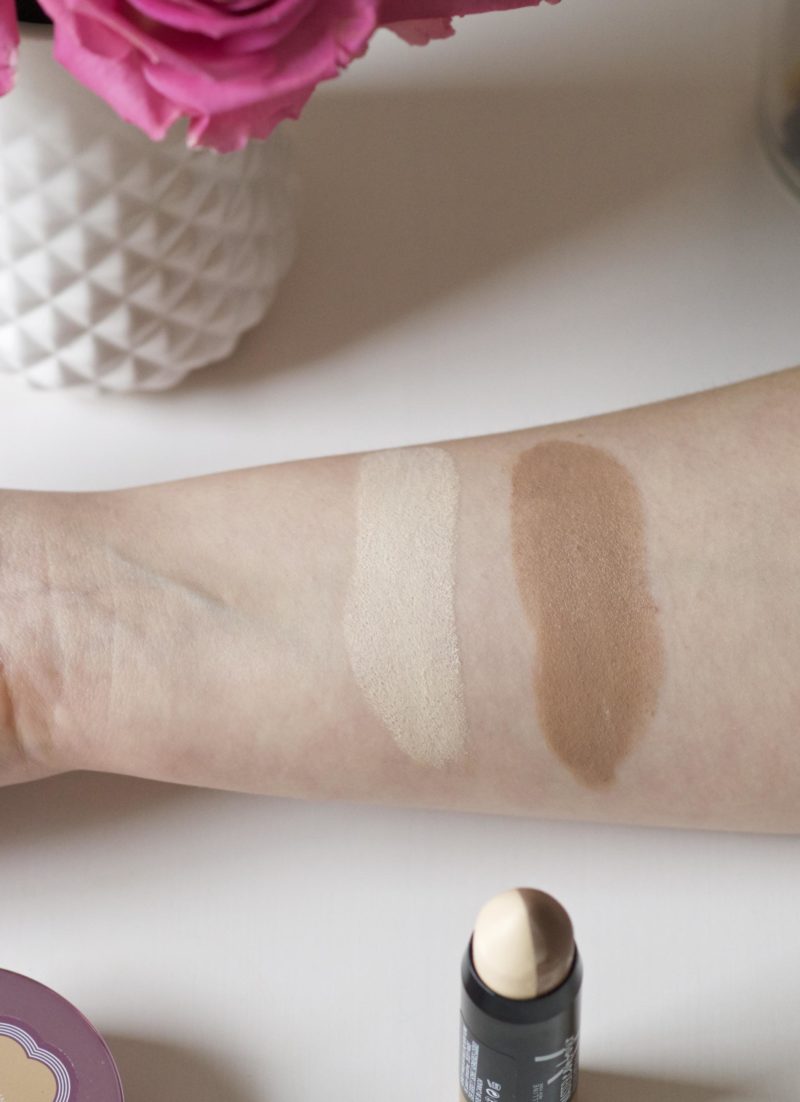 I found that the highlight was actually really nice. It is a subtle shade that, although is matte, gave enough contrast that it created dimensions. A little while ago I tried out the L'Oreal Infallible Sculpt Collection (which you can read about HERE) and there was a contour palette there which had a very similar shade in it. With the L'Oreal one I found it very stiff and difficult to blend, however with the highlight shade in the Master Contour V Shape stick I found it much easier to blend and sat well on the skin.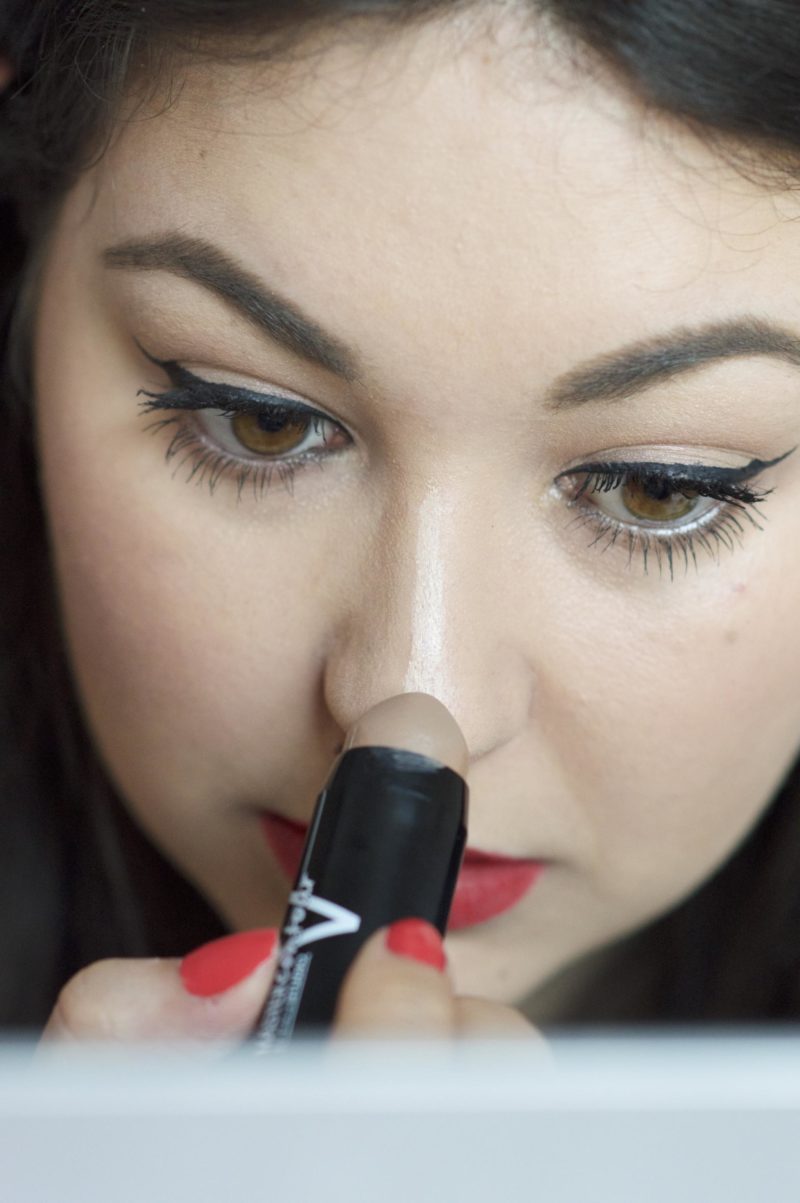 It was the contour shade of this product which was a tiny bit scarier – even for a makeup lover like me. Perhaps a little over confident, at first I went straight in and streaked on the contour shade under the cheekbones, along the jawline and on the temples slightly. As I started to blend the colour out I found that it actually changed colour. In the stick the contour looked pretty orange, more like a deep terracotta colour, but on the skin there is a lot of grey which, although creates a more natural look in the end, can be a little difficult to control. As I find with a lot of cream contour products, blending the colour out with a brush did take some of my foundation and so I would suggest blending out with fingertips.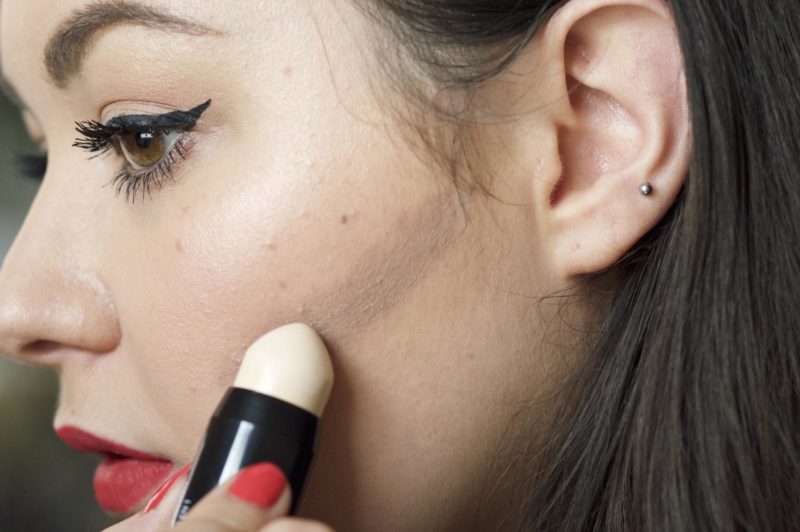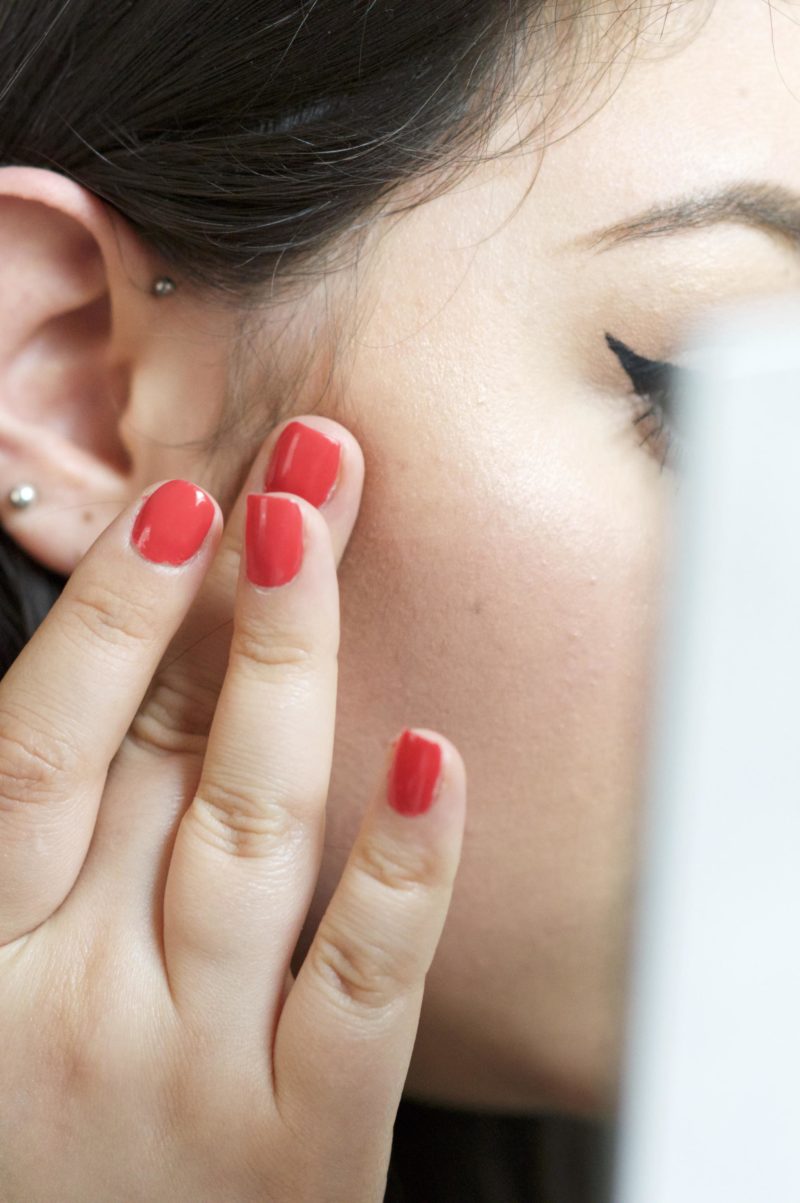 Despite liking a lot about the Maybelline Master Contour V Shape Stick I haven't been reaching for it ask that much. In the few times I have used it I kind of find it awkward; you have to be careful to use the contour sparingly and it can get a little messy if you accidentally mix the two shades.
So have you tried the Maybelline Master Contour V Shape Stick? If so, I'd love to hear what you thought, let me know in the comments below!
Sam