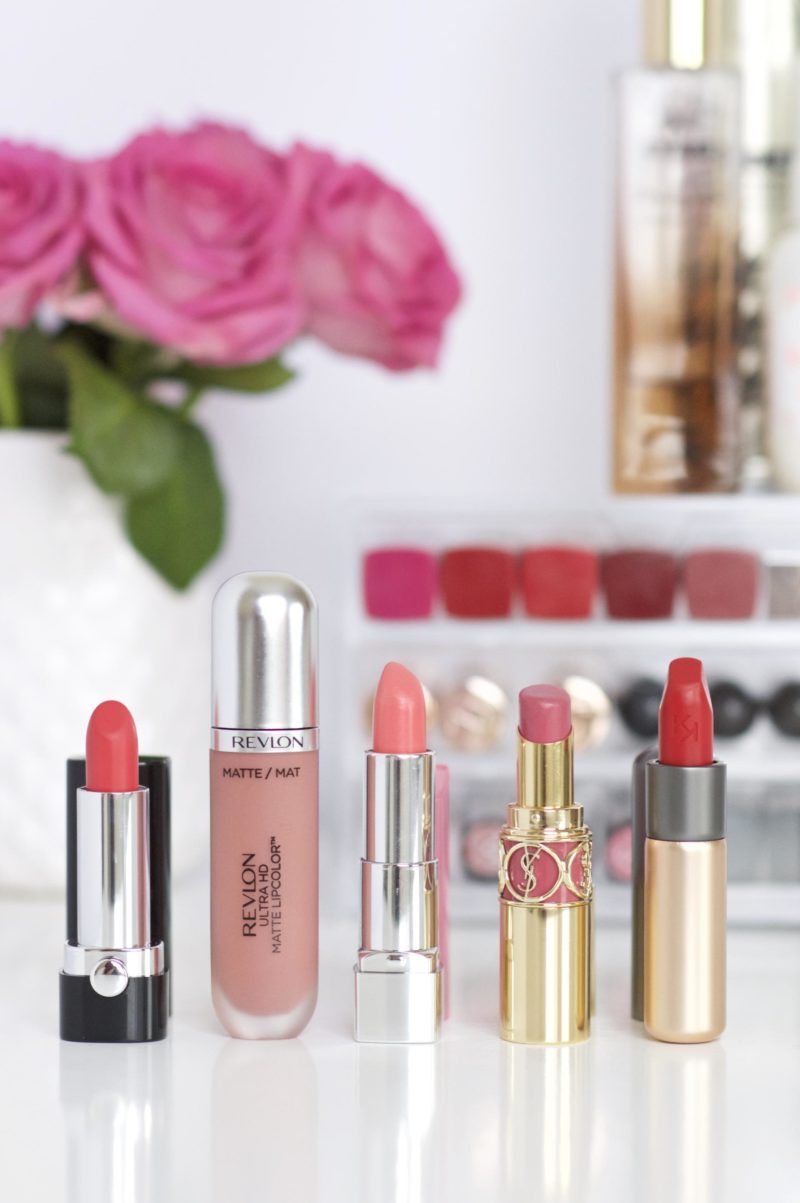 Summer is in full swing in the UK and between the lobster shoulders, BBQ's and strawberries, the country is having a whale of a time in the hot weather. Personally, although I'm busy working (safely) on building up a little tan and making my sure my toes are painted perfectly for their first look at a sandal in nearly a year – I have taken this recent weather turnaround as a chance to switch up my lip wardrobe. There has been five lip products I've been reaching for time and time again, so let's get stuck in!
First up is the Marc Jacobs Le Marc Lip Crème Lipstick in 234 Core Cora, a stunning coral red, that really enhances any rays I've managed to catch. Although this is the only shade I have of the Marc Jacobs Le Marc Lip Crème Lipstick's, Core Cora has quickly made it's way into my most used lipstick muji draw. I am completely intoxicated with the beautiful formula; smooth creamy and long-lasting. The shade makes my skin seems more tanned, my teeth whiter and my eyes brighter – could you ask anymore of a lip product?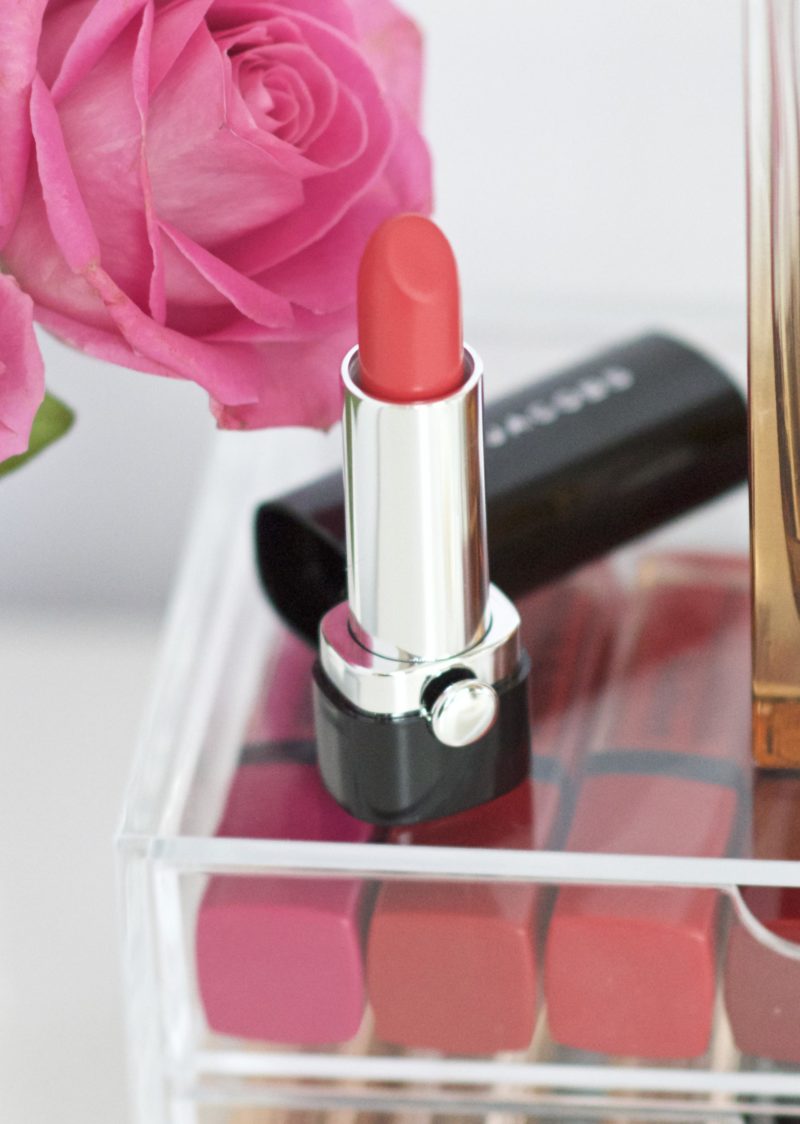 It's rekindled my love for the Revlon Ultra HD Matte Lip Colour in HD Obsession. You'll know if you read my review on the Revlon Ultra HD Matte Lip Colour's back in May (which you can catch up on HERE) that I wasn't completely blown away when I first used this formula, but I have grown to love the not-quite-matte finish. I find this beautiful nude to be perfect when I want to no-fuss, sweep on and go product.
Another lipstick I've already review on Made From Beauty is the Rimmel Moisture Renew Sheer & Shine Lipsticks in Spin All Spring (which you can read HERE). At the time, I feel deeply in love with these formulas and have found after a few months of wear that Spin All Spin, the peachy nude from the collection is my favourite. As I said when I first tried these lip colours, the sheer wash of colour and ultra-moisturising formula make them a dream for keeping lips in tip top condition as the weather warms up and are perfect for everyday wear.
And from super affordable lip colour to a highend love; the YSL Rouge Volupté Lipstick in 9 Caress Pink. I have been a huge fan of these lipsticks for a long time and every summer I find myself moving this shade into my rotation. For me, this colour is the perfect pop of pink that can either be applied swept onto the lips for a big impact, or dotted onto them and rubbed in for a subtle, moisturising stain. I always feel like my lips look fuller and more plumped when I wear this shade, not to mention it's super comfy to wear everyday too!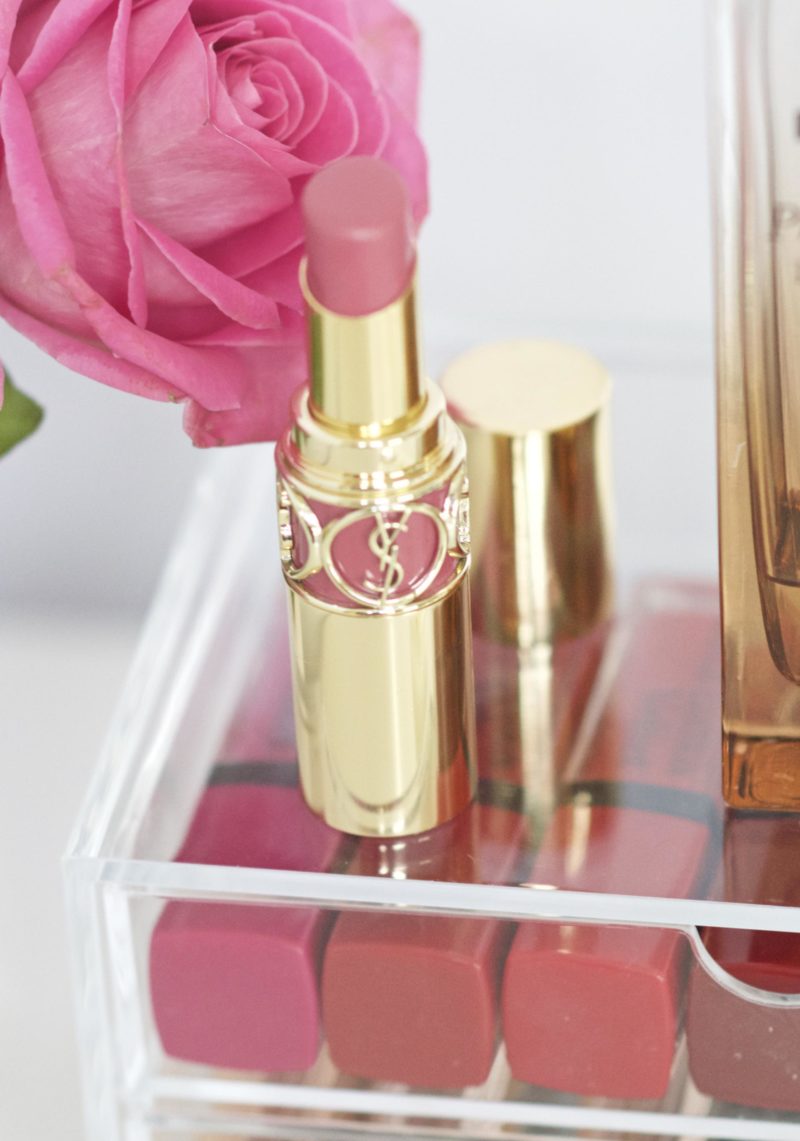 And finally, during the warmer evenings I have been reaching for my newest lipstick love, the KIKO Velvet Passion Matte Lipstick in 311 Poppy Red. I reviewed this shade over in THIS post if you'd like to check out my full thoughts. But basically, this is a stunning matte lipstick that is non-drying, long-lasting and packs a punch in the pigment department. I find this shade to be very comparable to a lot of my more expensive lipsticks and for the price? Well, I'll let you decide!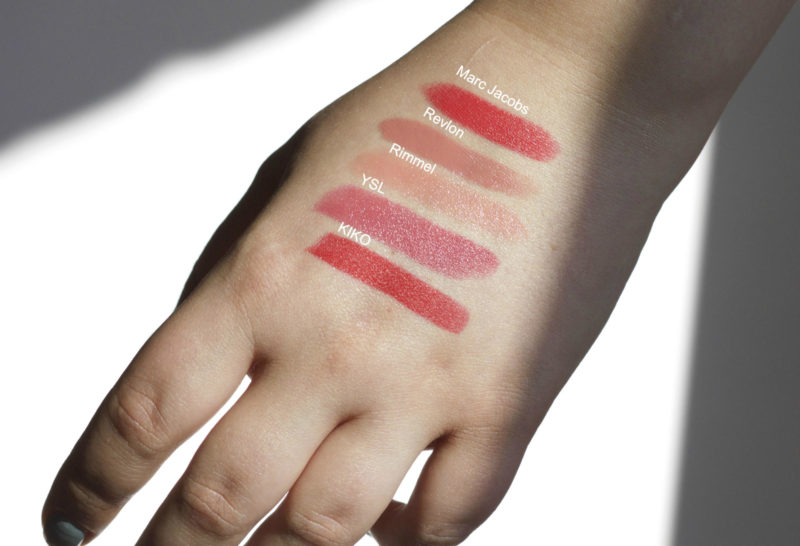 So have I mentioned any lip products that you'd like to try? Or maybe you already love some of my favourites? Let me know in the comments below!
Sam