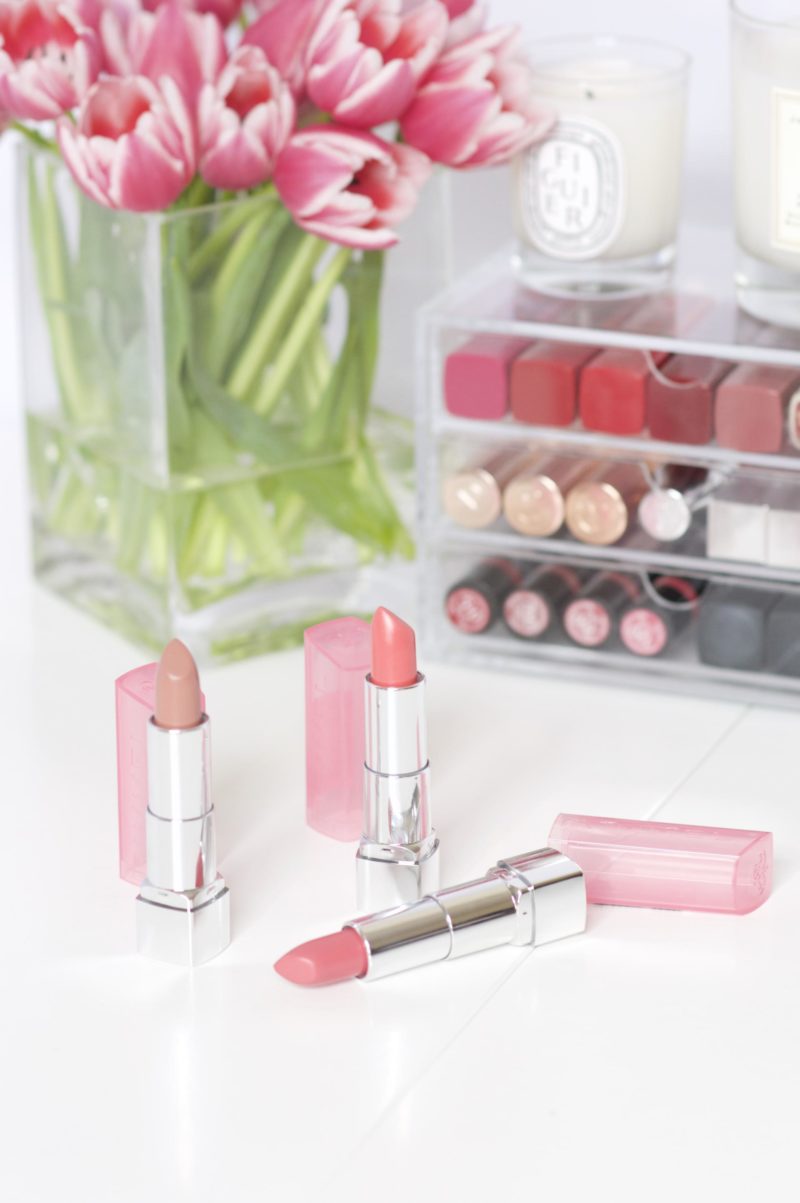 When it comes to lip product I have to say, Rimmel are one of my favourite brands. I don't often like to spend a lot on my lipsticks as I'm alway loosing them at the bottom on bags so I normally go for a budget friendly option and Rimmel fits that bill perfectly. As well as the brilliant price point, I'm wild about their shade selection and formulas so I couldn't resist picking up a few from their latest collection; the Moisture Renew Sheer & Shine Lipsticks.
Shades:
The first shade that caught my eye in this collection is 200 Glow-Rious Pink, a pretty rosey pink. I was lacking on the pink front in my collection so this shade makes up for that and is the perfect 'topper' to nudes that are a little too beige. Talking of nudes, I also picked up the shade 700 Better & Brighter, a brow toned nude that looks great on it's own of with a tawny lip liner underneath. Finally I bought the shade 600 Spin All Spring, a beautiful peachy coral. I think this shade is my favourite of the colours I brought home and it gives me an excuse to wear a coral lip to work – Brownie points with me!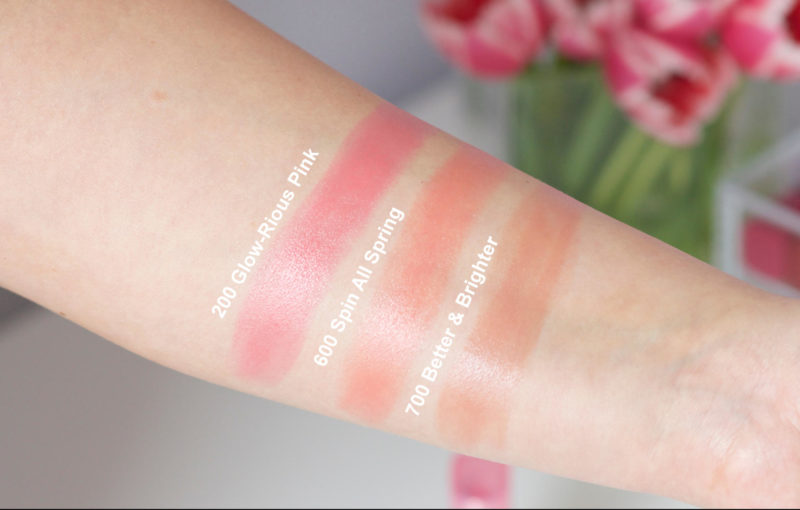 Formula:
I'm head over heels for this formula, the perfect everyday type of swipe-on-and-go product. Rimmel have managed to pack a whole lotta moisture into these little lippys which I find keep my lips hydrated for hours. Of course as the name would suggest, they are sheer, but in a really pretty, subtle way. There's no patchiness or dragging on the lips, these glide on like a dream. For all that moisture and shine I do find you pay in terms of longevity and so you'll need to reapply every few hours like a gloss but that is what I was expecting with this formula, so not a problem for me.
Packaging:
Very similar to the Moisture Renew formula, these lipsticks come in simple packaging that is modern and easy to use. I love the pick lids, very girly and cute. Not much to say here, a good closer on the lid and safe to rattle around in the bottom of my bag – top marks.
Final thoughts:
I am really happy with the shades I have bought so I don't think I'll be picking any more up from this collection, but they have definitely made their mark on my dressing table and have settled happily in my everyday lip section. I have also found that these are great for layering on top of other, more matte, lipsticks to give a little shine and comfort.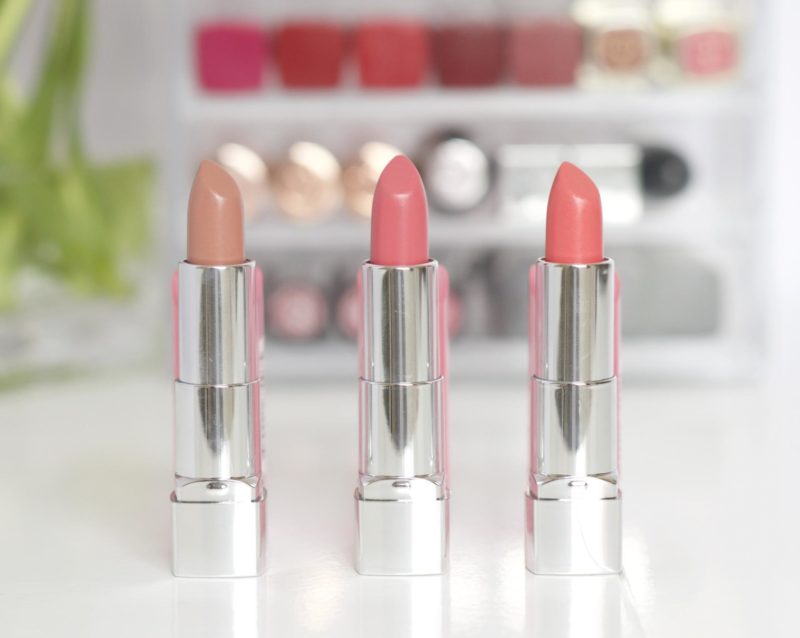 So do you think you'll be trying out the Rimmel Moisture Renew Sheer & Shine lipsticks? If you want to read about my other Rimmel lip loves be sure to head to THIS blog post or THIS one too.
Sam