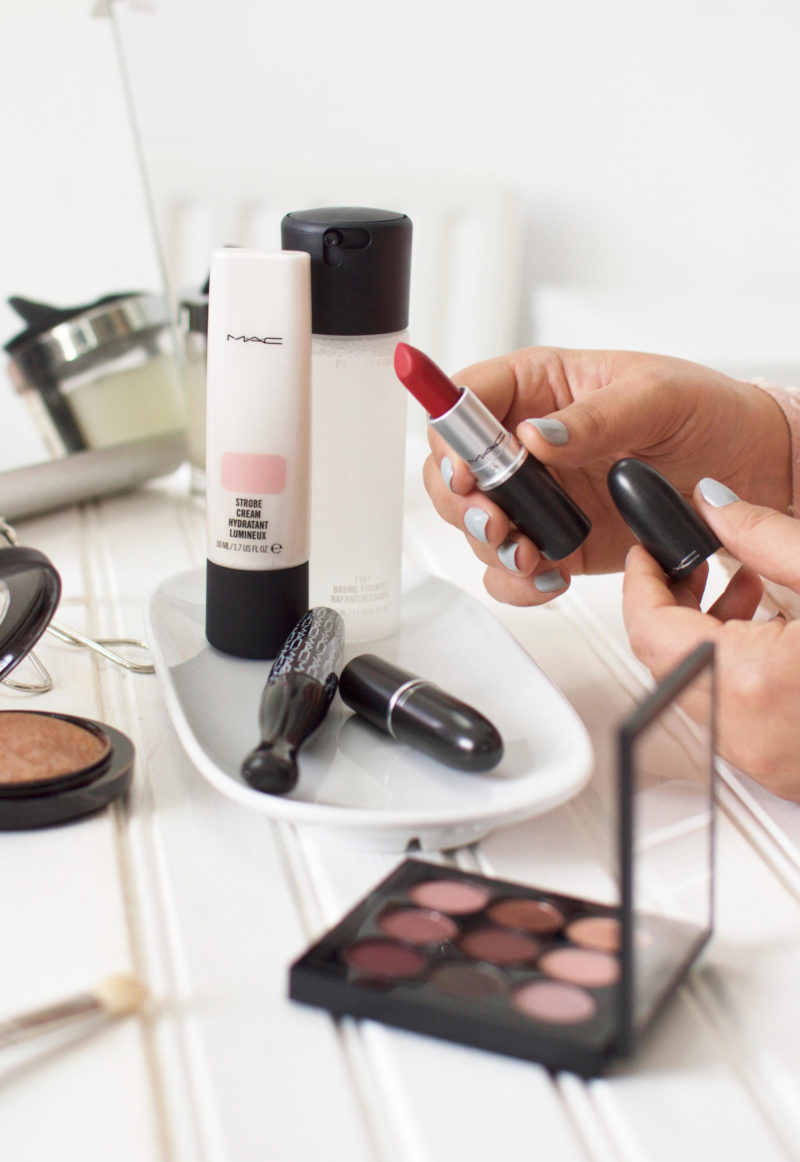 Have you guys heard that Look Fantastic have now started stocking MAC? It's pretty exciting news for all makeup addicts out there. Having MAC available through one of my favourite beauty sites, and the one that I have partnered with this year (which you can read about HERE), gets a massive thumbs up from me! So to celebrate, I'm talking you through some of my favourite MAC products, new goodies available on Look Fantastic and those items with a cult following for a reason!
The first MAC product that I think every makeup addict needs in their collection is Strobe Cream. Strobe Cream, especially in the original Pinklite shade I have, is one of MAC's most versatile products. I like to wear it alone for a healthy glow, or under and mixed into foundation for a really lit-from-within look. Here I am showing you how I apply a small amount of Strobe Cream, with a brush, to the high points of my face to give a seamless highlight.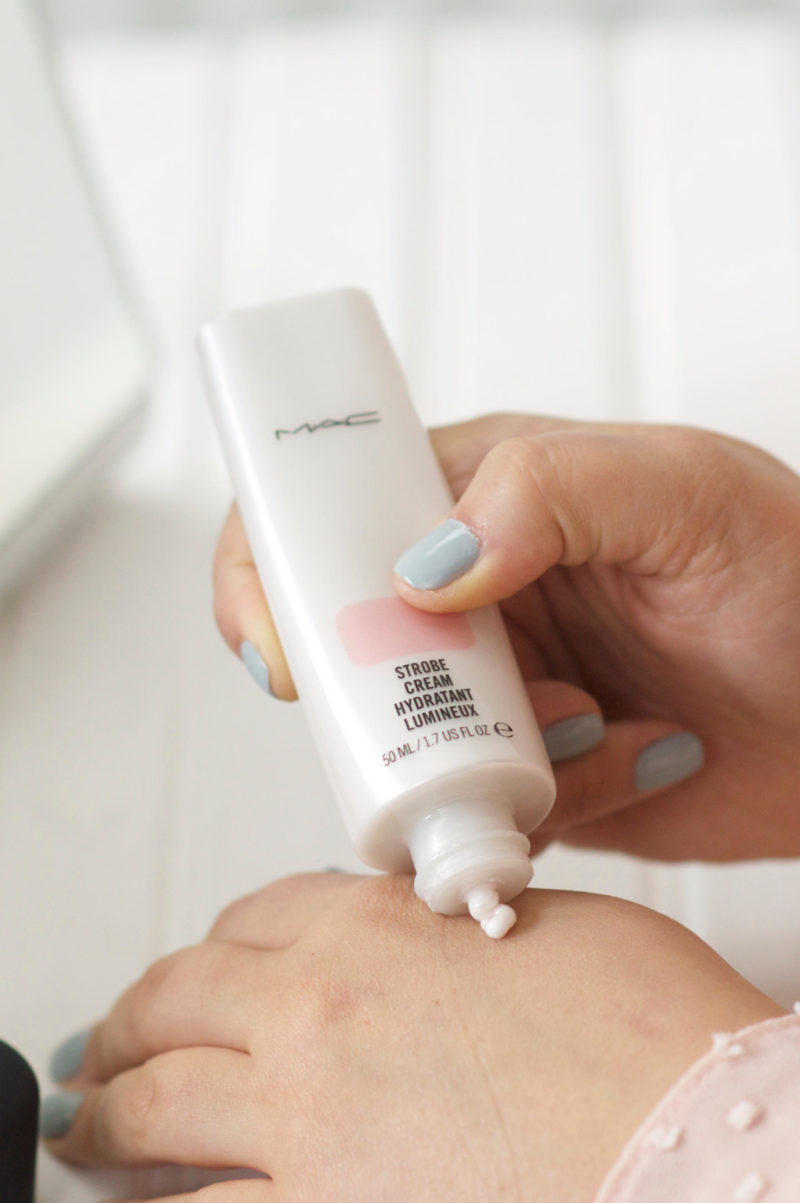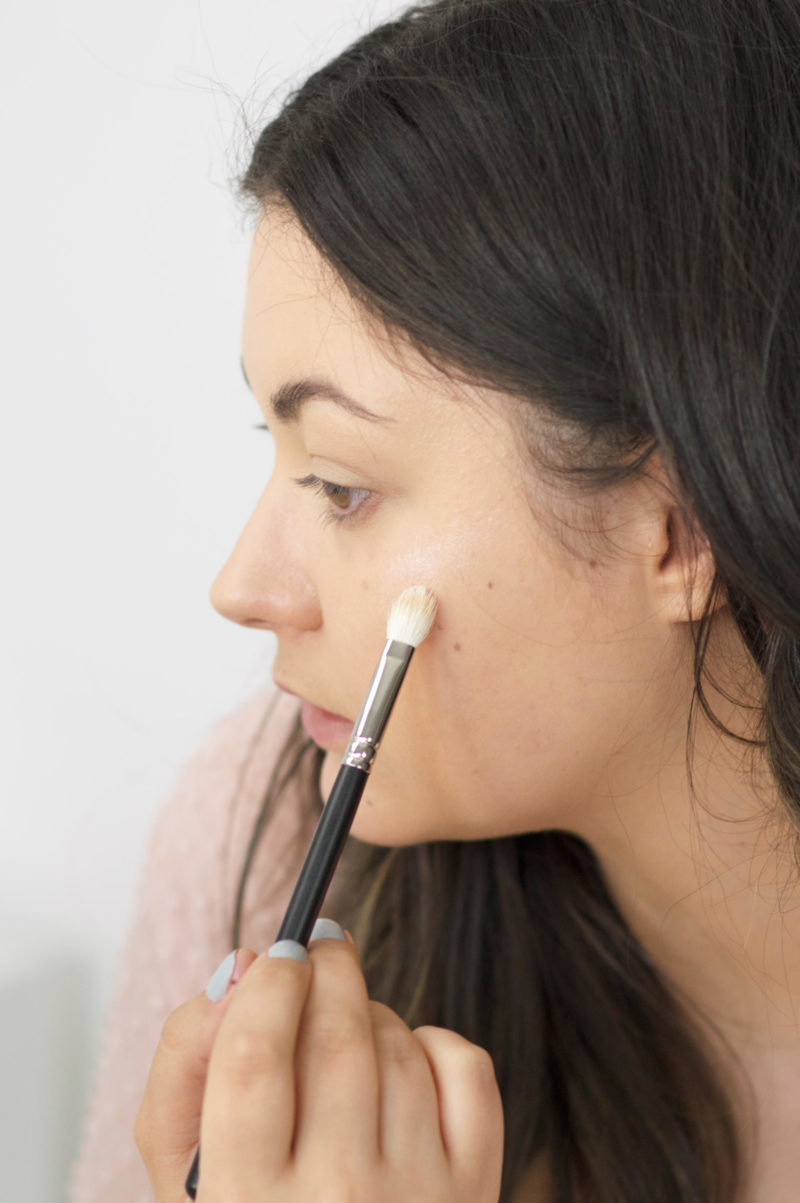 Another glow-boosting product that I have been loving from MAC is their Mineralize Skinfinish in Global Glow. This shimmery bronzer is incredible for warming up the complexion as well as giving you that J-Lo glow. Global Glow is beautiful layered up with matte bronzer on the parameters of the face, or on the collarbones to give an unbeatable bronze goddess look.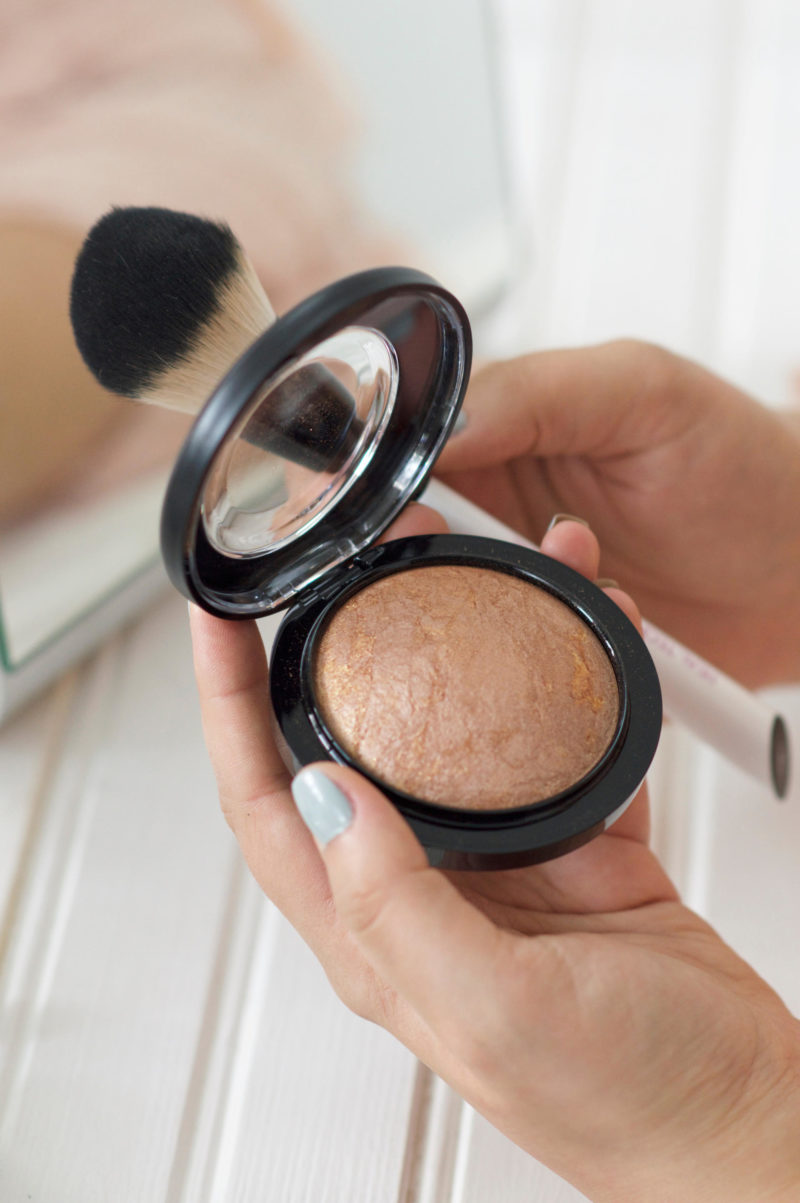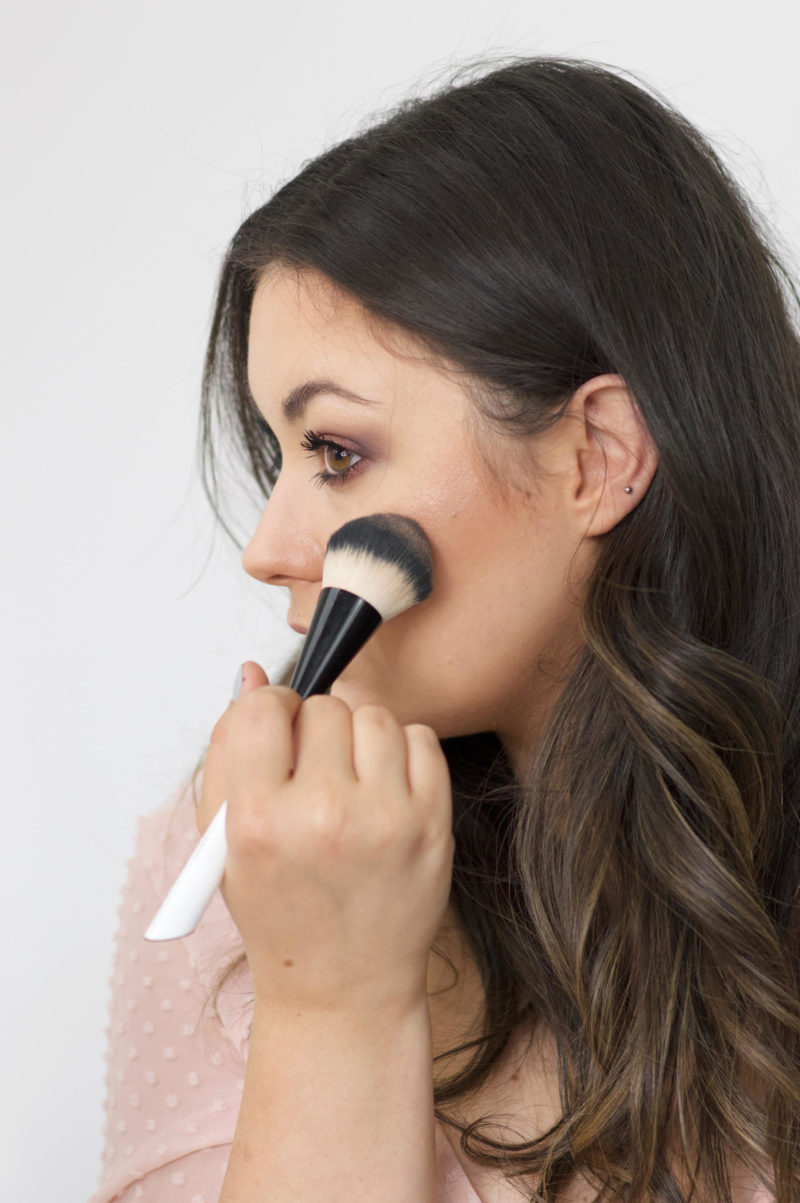 You guys can check out my full MAC palette in THIS post. But recently, I have been loving these mini palettes the brand has come out with. I think they are a great way to try lots of shades, and they are already organised according to shade families – perfect! Here I am using the Burgundy Times Nine palette to create a plumy smokey-eye.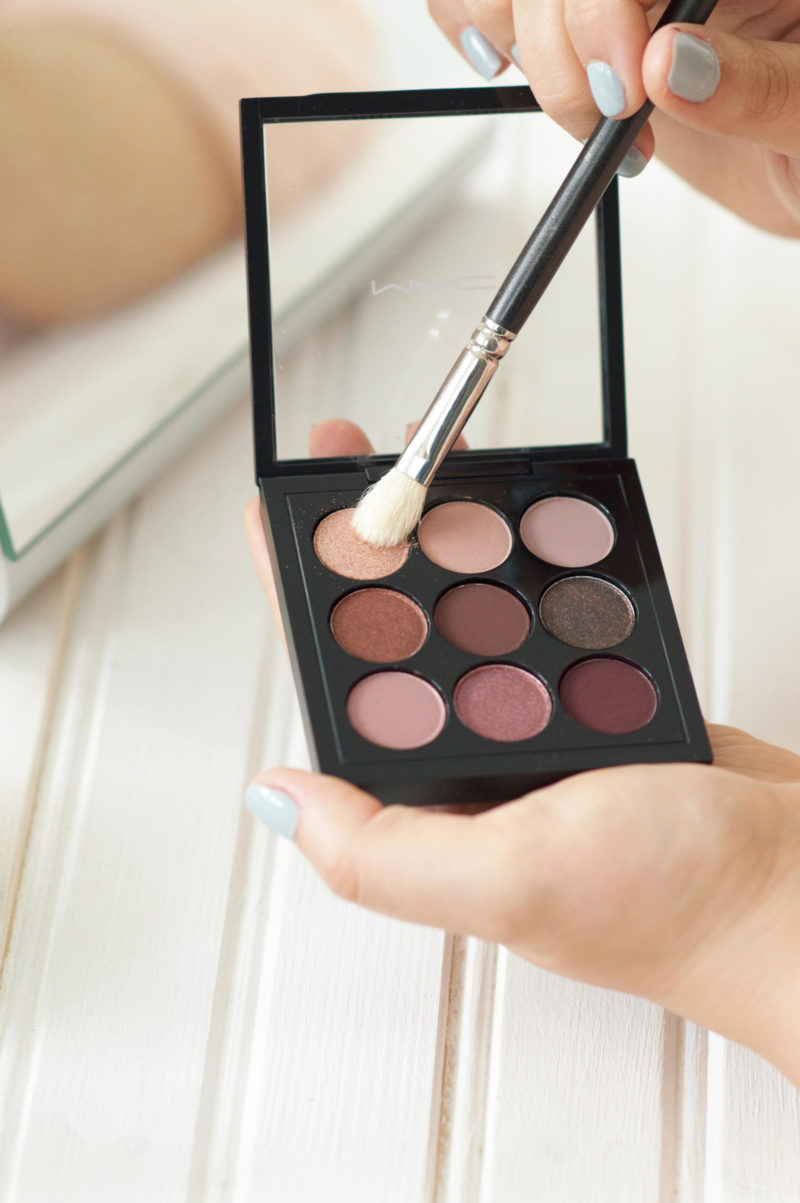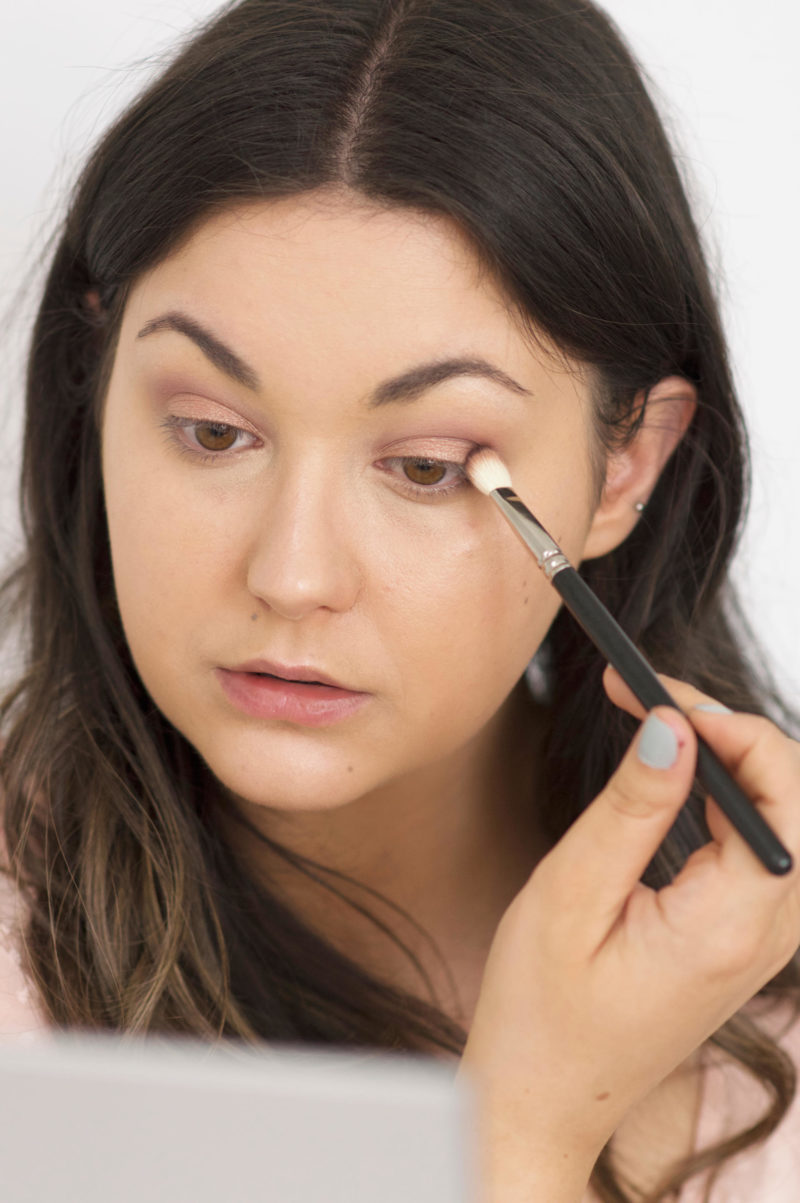 To finish off my eye look I used the In Extreme Dimension Lash Mascara. Look Fantastic sent over this product as part of the celebrations to launching MAC on the site and I have fallen in love! I don't often hear a lot about MAC mascaras. Not sure if that's just me? But this is amazing! In just one coat the mascara delivers so much length, just enough volume and is the blackest formula I have tried in a long time. This has now become my go-to formula for everyday, I love it! If you're after a more affordable mascara, check out THIS post.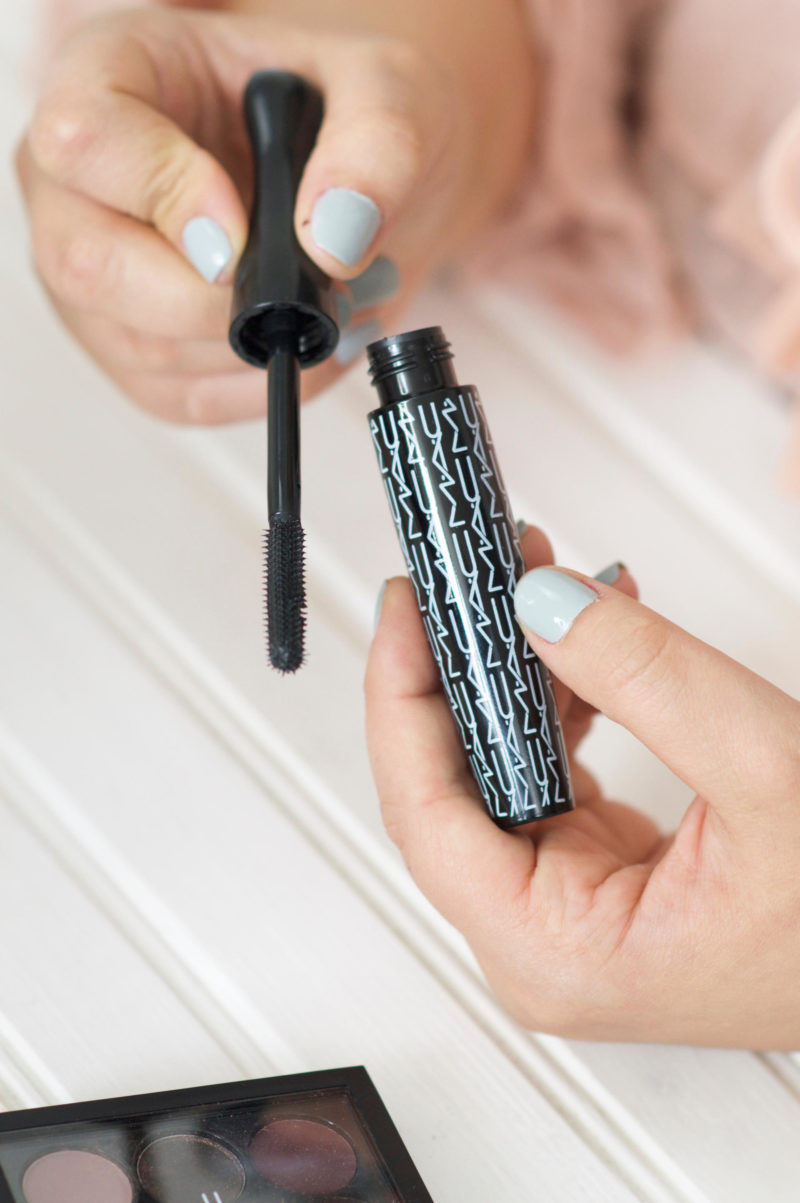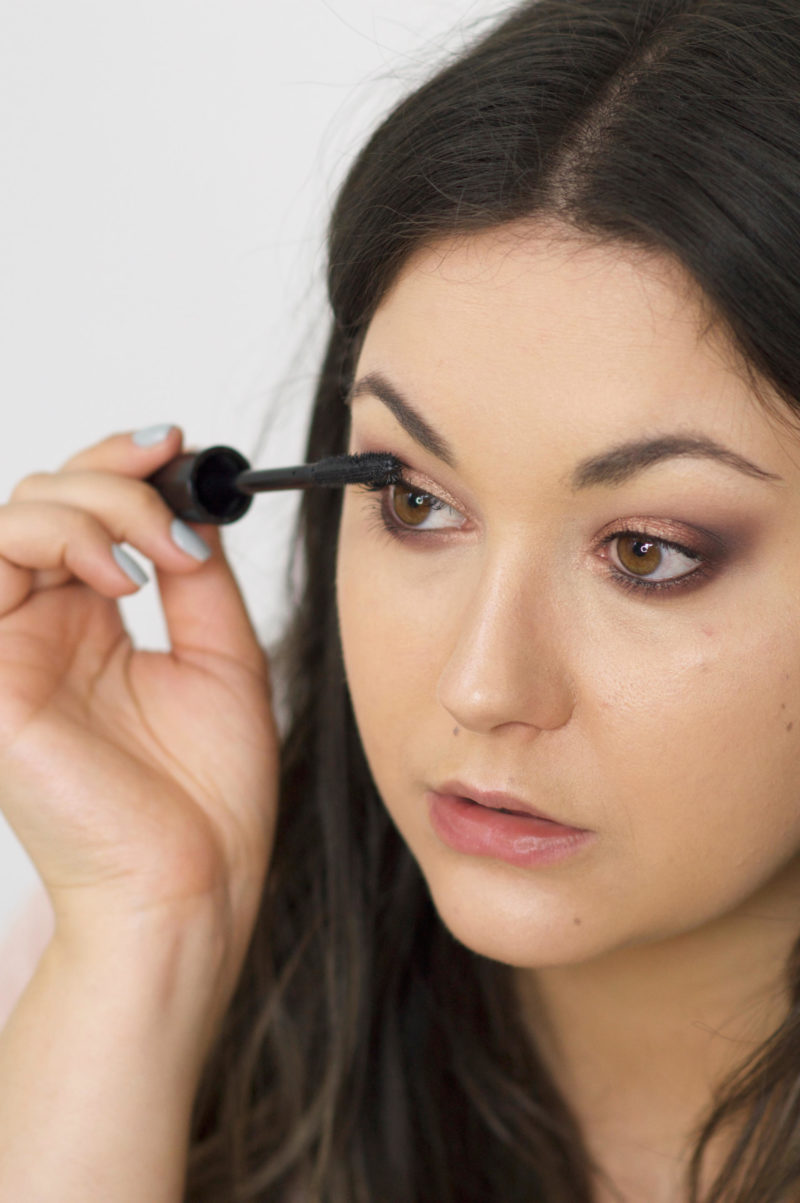 If there's one product MAC are known for, it has to be their lipsticks. Not only do the brand have a breathtaking selection of shades, but also so many finishes. In fact, MAC is just about the only brand that I could guarantee would have the for everyone and anyone! Here I have Velvet Teddy & Ruby Woo – both cult shades, both gorgeous. You need them – there I said it!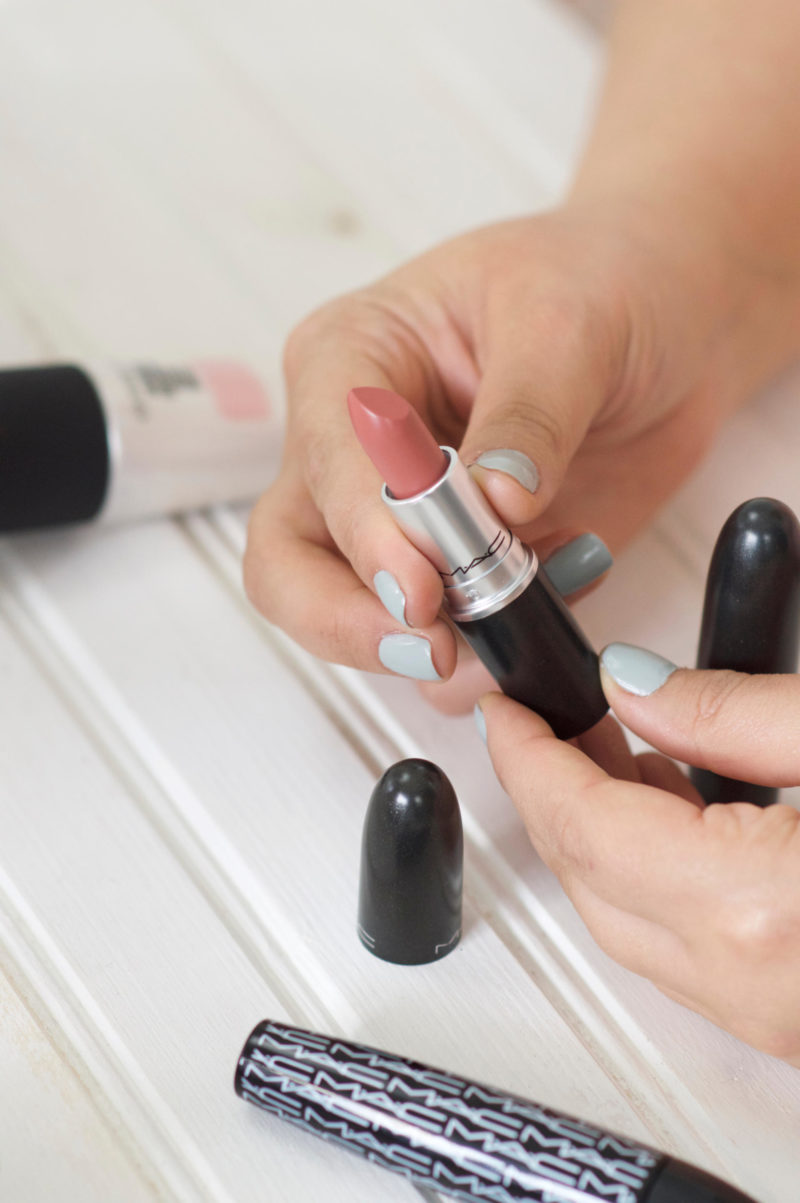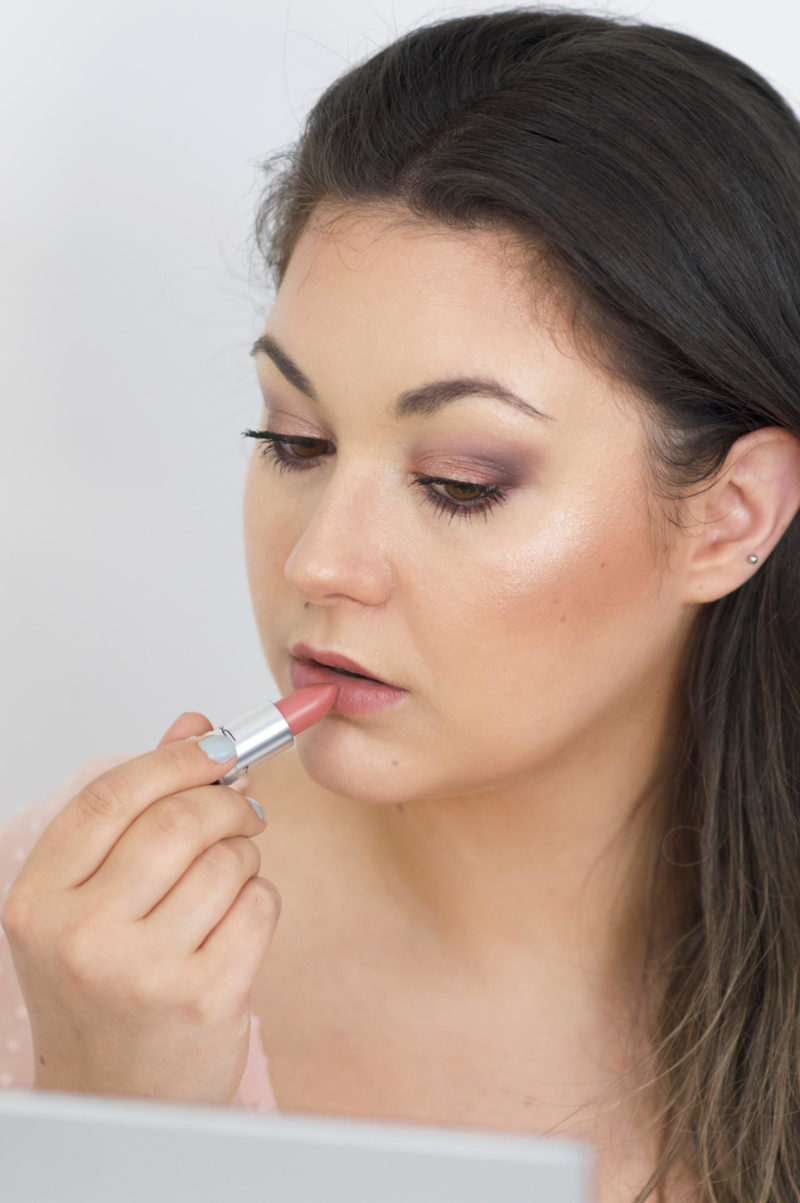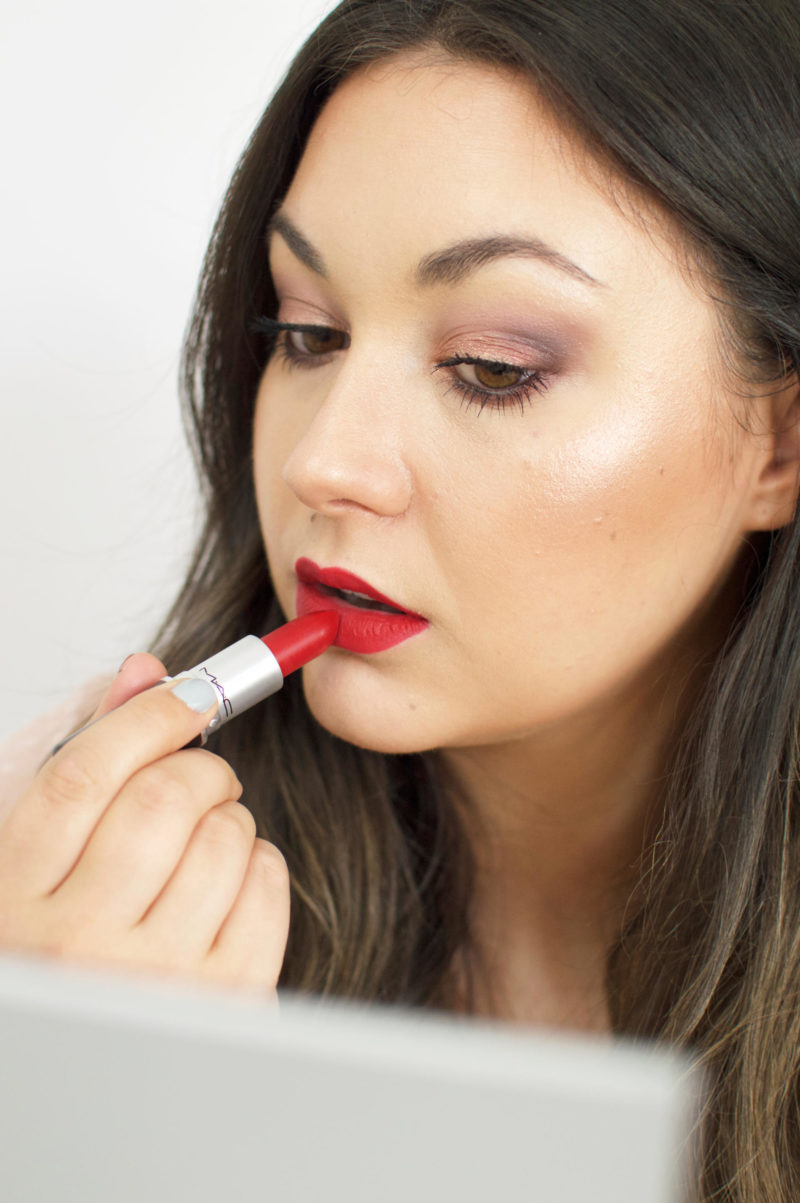 And to finish off my look, I went back to one of the products I have repurchased time and time again; Fix+. It's a little embarrassing how many bottles of this stuff I have gone through, but I couldn't be without it in my collection. I'm not going to give you a full review of Fix+ because I'm not sure the internet needs another. But what I will tell you is that if you sometimes go a little heavy handed with powder, or wear powder foundation, or just love having glowing skin, you absolutely need to try this.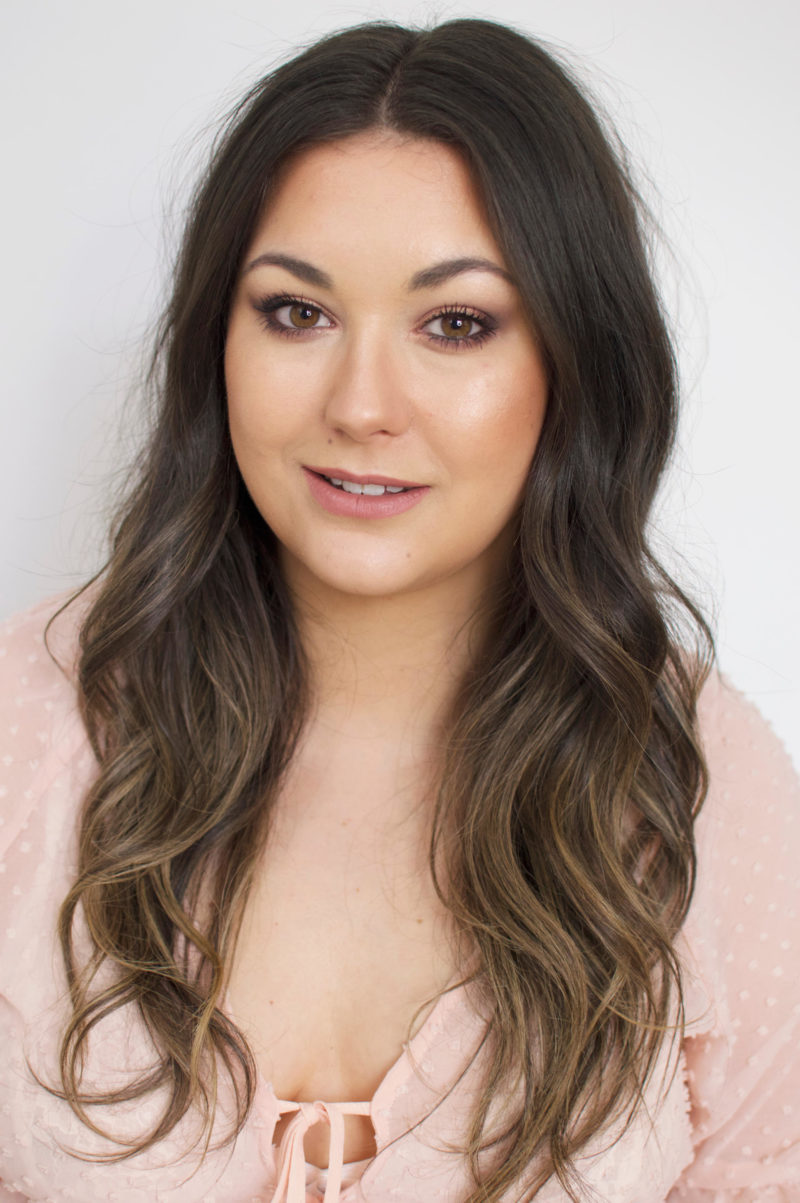 SO will you guys be shopping MAC on Look Fantastic? Let me know in the comments below!
Sam
Shop this post:
For more info on #TheBeautySet Look Fantastic ambassadorship click HERE
unpaid post, all opinions are my own, contains gifted items