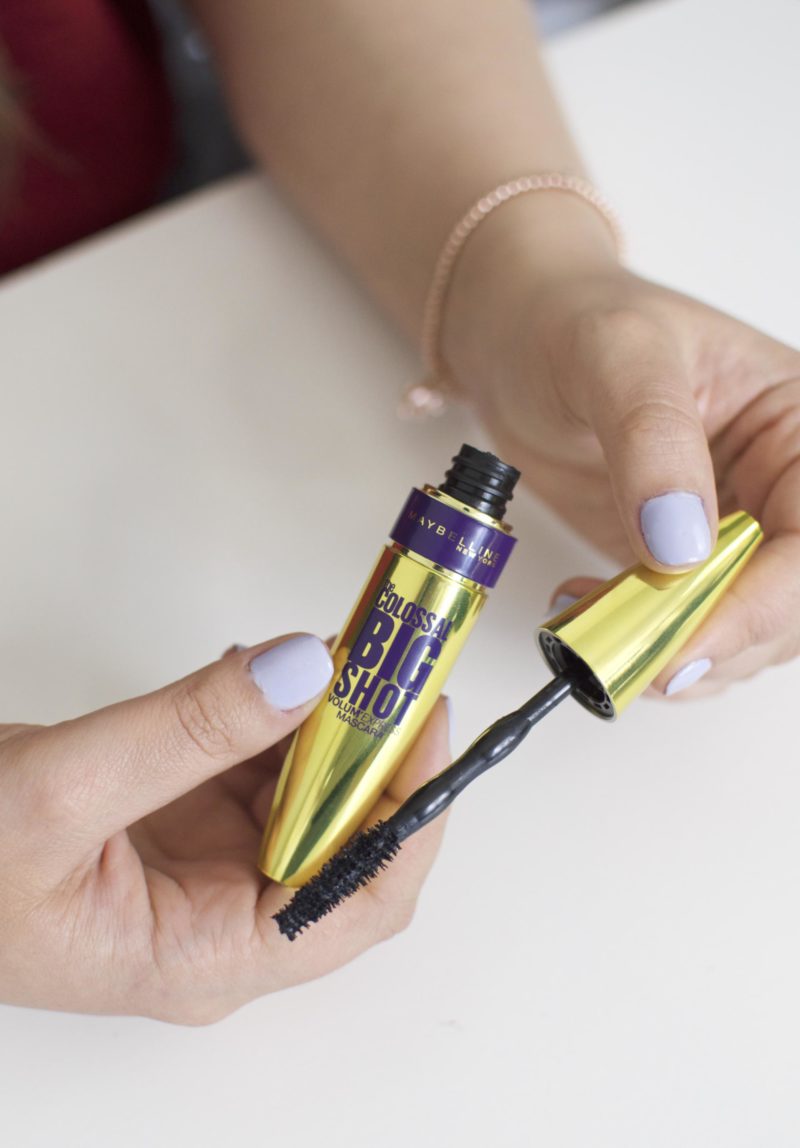 I do love a good, affordable mascara. If you saw my guest post on Stephanie's blog HERE, you'll know I think some of the best mascaras out there are found in the aisles of Boots and Superdrug. So when I had the chance to try the new Maybelline Colossal Big Shot Mascara, I couldn't wait to get loading my lashes up!
The Maybelline Colossal Big Shot Mascara is the perfect mascara for big, bold lashes. I was thrilled to find I was able to build lashes from root to tip easily. There's none of that 'big clump at the ends and no volume at the bottom' kind of thing going on with this product. With just two coats, it gives me huge, full lashes, with lots of volume and just enough clump.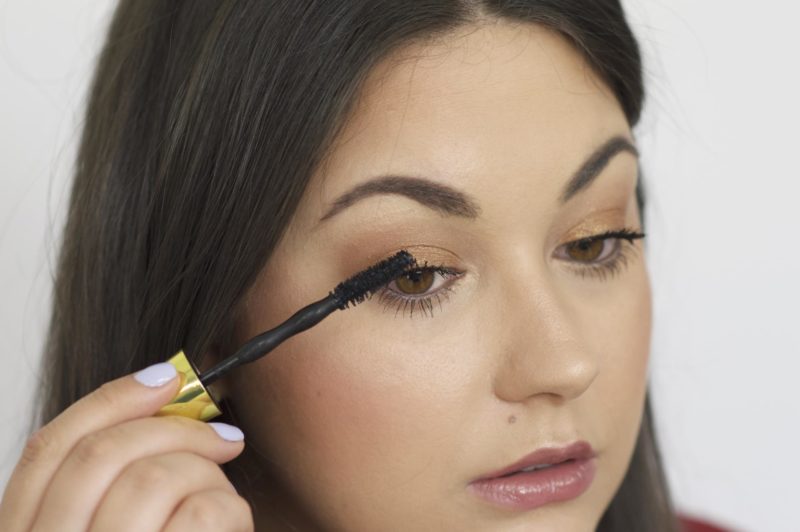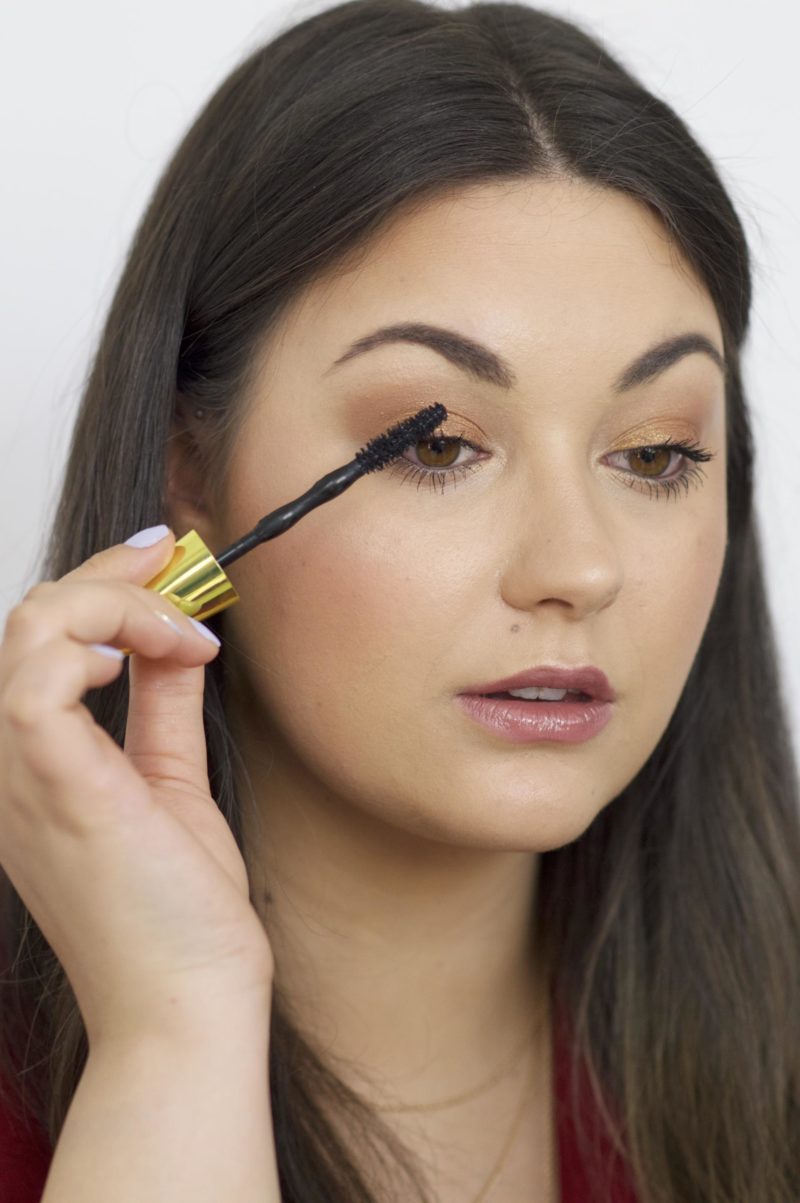 The Maybelline Colossal Big Shot Mascara might not be the best choice if you are after a light, natural finish to your lashes. But if, like me, you like your lashes to do the talking most days, and love them to be almost clumpy then this is the mascara for you.

The formula is super black, which is exactly what I look for in a mascara. I can't stand formulas that come out grey-black or brown-black. The Maybelline Colossal Big Shot Mascara is jet black and stays that way all day – huge brownie points with me. The mascara also really holds a curl all day. I like to plump my lashes up with THESE Eyelash Curlers at the start of the day, but often find by mid-morning my lashes have started to go south. With this formula, you can count on it to keep your lashes sky-high, curled and long all day, for beautifully open, wide eyes.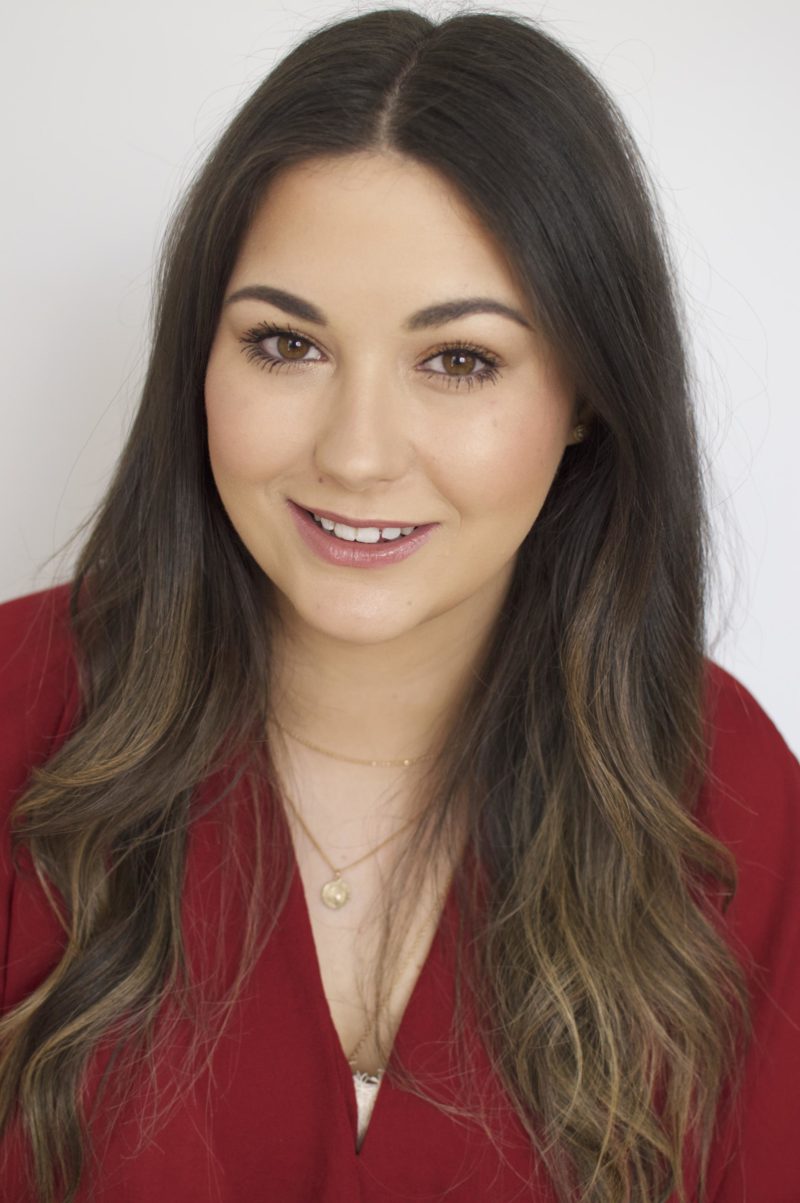 So will you be trying out the Maybelline Colossal Big Shot Mascara? Let me know in the comments below. P.S: Keep an eye out on my Instagram for a video of me using the mascara!
Sam
Shop this post:
unpaid post, all opinions are my own, contains gifted items