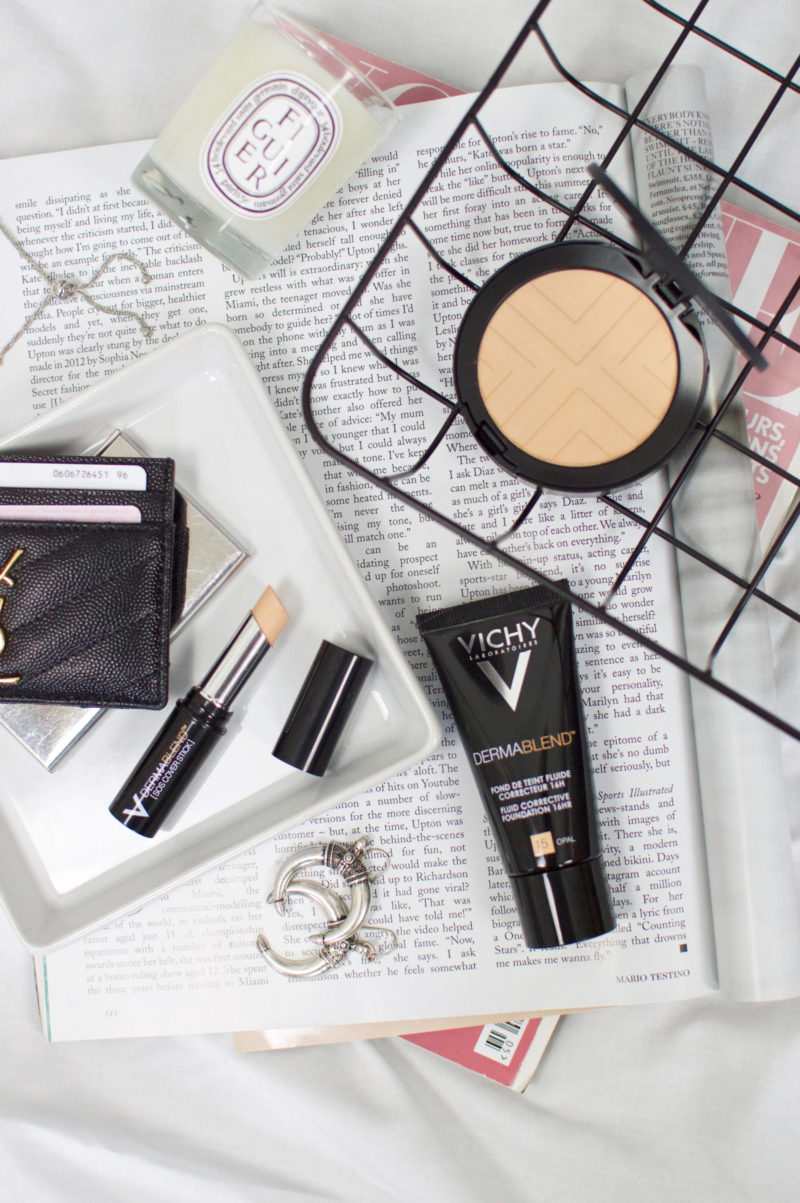 If you saw yesterday's post (HERE) you'll know I've been suffering with dry skin recently. The change in season has been a big problem for my skin and everything is all out of balance. In the past couple of weeks I have had dry patches, blemishes, oily skin and redness. So finding a foundation routine that can easily cover what I need to, be comfortable, and not upset my skin any further has been top of my list.
When I need some heavy duty coverage from my foundation, there is one brand I always turn to; Vichy. The Vichy Dermablend collection has been a favourite of mine for years (as you'll see in THIS throwback post) and for good reason. The brands Fluid Corrective Foundation is always knocking about at the bottom of my makeup bag because I go back to it again and again. As someone who normally wears a BB cream or mineral powder Monday – Friday, I love this product for amping up the coverage just where I need it. I have also been know to use this product as a concealer on really good skin days.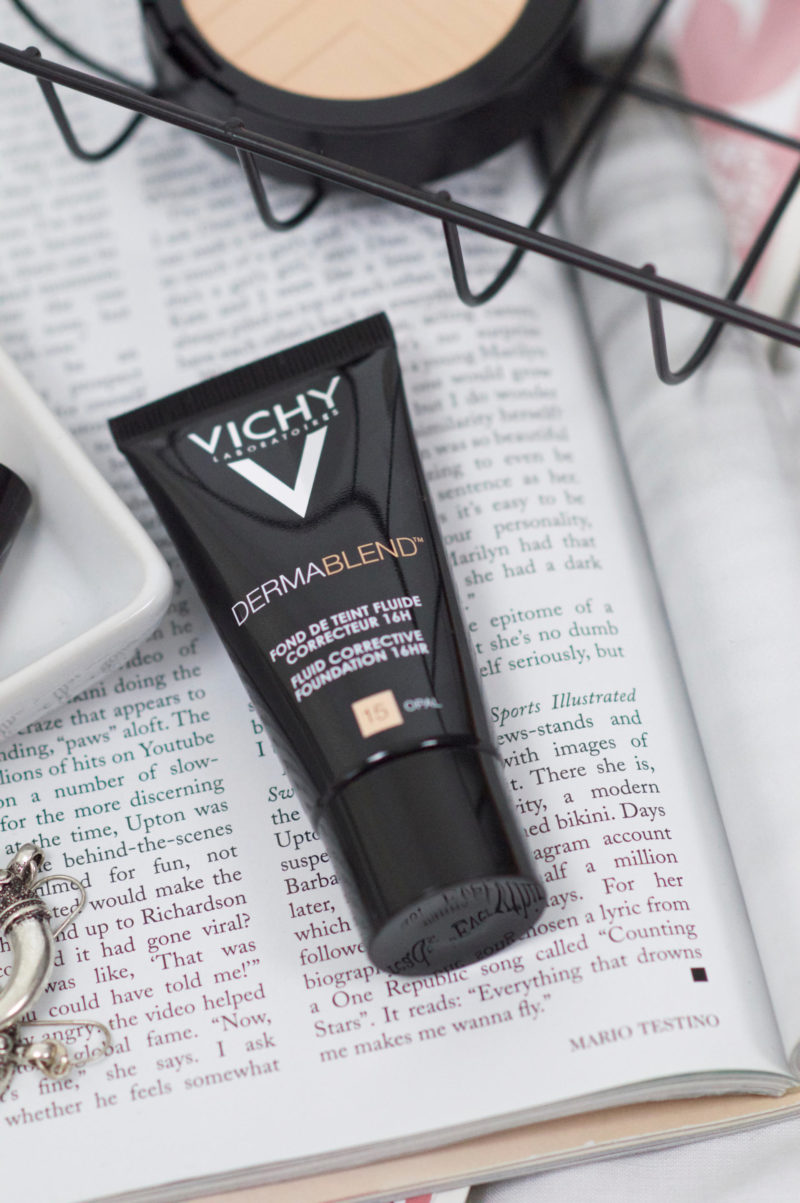 But, it is the new products from the range I can't wait to tell you about. As I mentioned, when I'm off to work during the week I normally go for a BB cream or mineral powder foundation. I find these types of products super quick to apply and last the working day on my skin. So when I saw the new Vichy Covermatte Compact Powder Foundation I knew I had to give it a go. The Covermatte Compact Powder Foundation is amazing for using on it's own, just over moisturiser, as a buildable, velvety base. I use a flat kabuki brush like THIS one to pick up the product before swirling it onto the skin, building coverage as I go. Throughout the day, as the powder warms up and mixes with the skins natural oils, the Covermatte Compact Powder Foundation gives a beautiful lit from within glow – without looking shiny!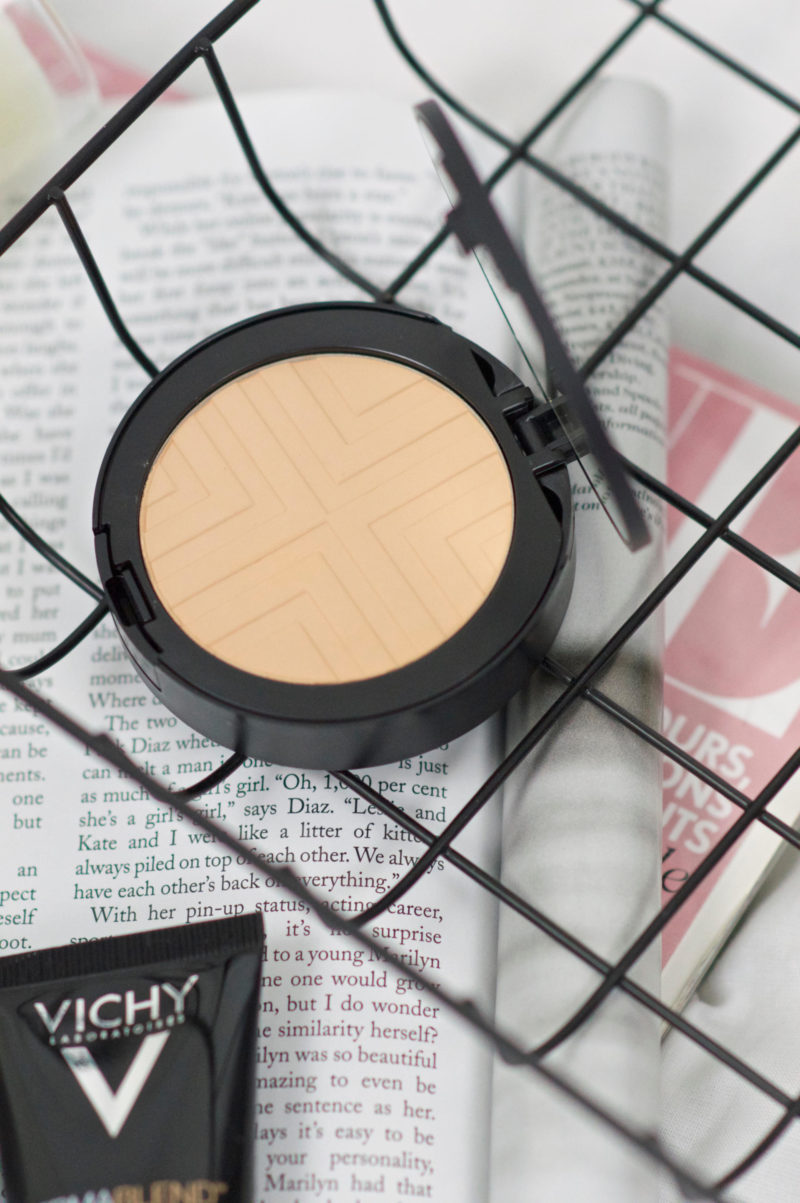 Using the Covermatte Compact Powder Foundation all over my skin has been great, it glides over any dry patches, gives me a medium-full coverage and allows my skin to really breathe. So with the main part of my base sorted, I have been reaching for the Dermablend SOS Cover Stick when a blemish rears its ugly head. This little stick give amazing coverage, cancelling out any redness and blurring over any uneven skin texture. I have found this product does need setting with powder to stop it moving around during the day, so I just go on top with a little bit of my Covermatte Compact Powder Foundation to set it in place.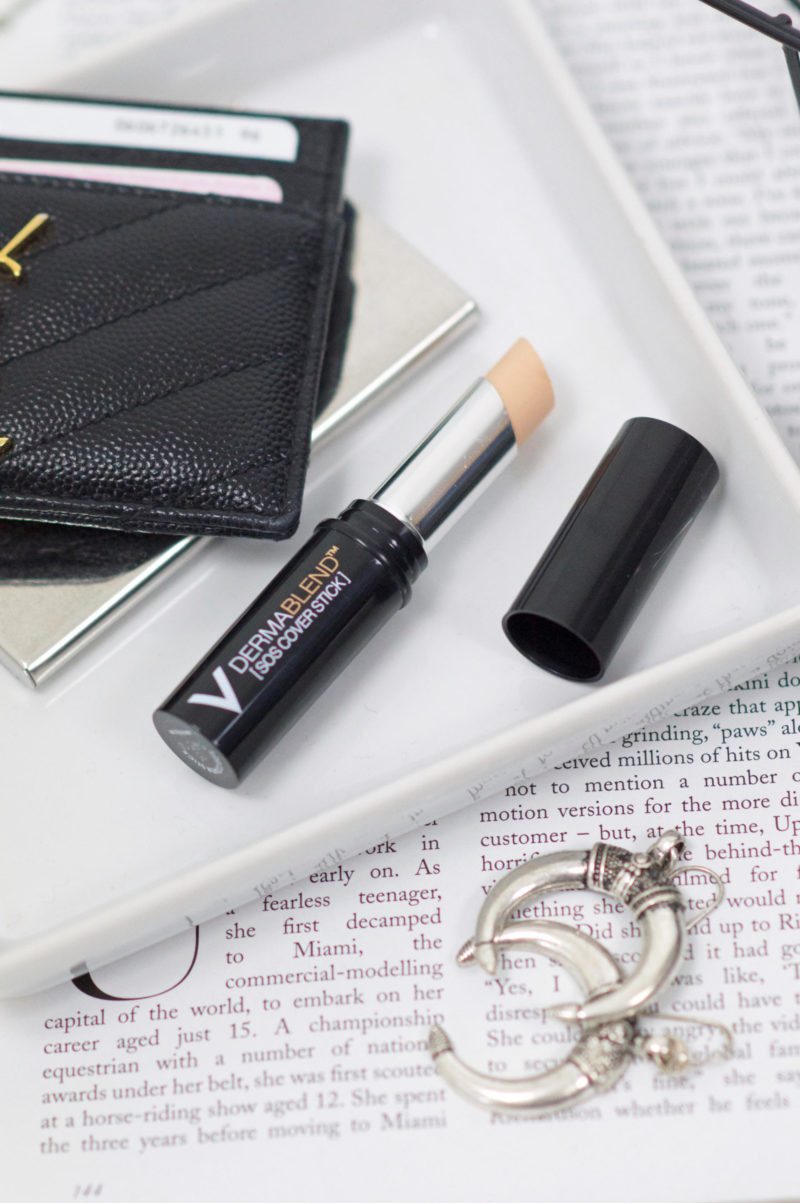 So will you be trying any products from the Vichy Dermablend range? Let me know in the comments below!
Sam
Shop this post:
unpaid post, all opinions are my own, contains gifted items