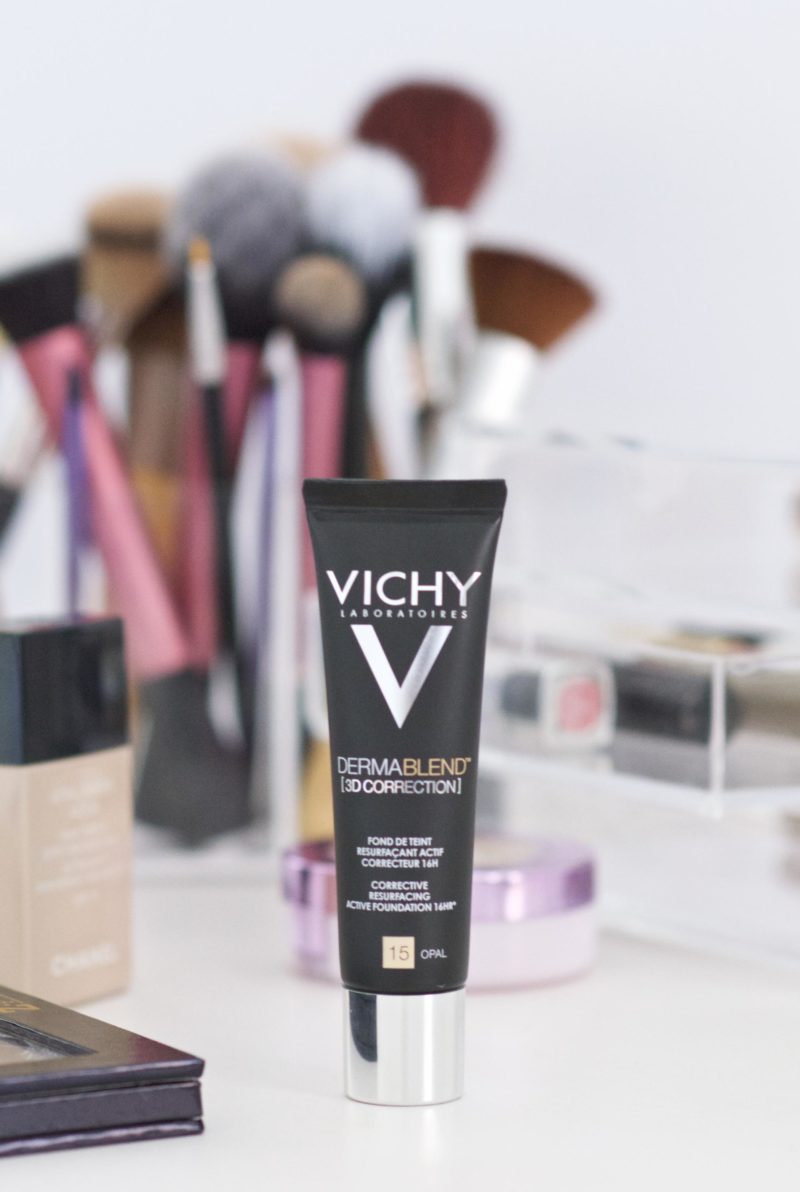 Since I embarked on my first trial of a Vichy foundation, I have been in love. I've been generous in my application of the Vichy Dermablend Corrective Fluid Foundation for a few months now (you can read my full review HERE), I've been adding it into my more sheer foundations for more coverage, using it as concealer and even wearing it on the weekends- traditionally my makeup-free days. So I thought it was about time to try out another product from the Dermablend range; The Vichy Dermablend 3D Correction Foundation*.
If you're unfamiliar with the Dermablend range then let me fill you in: high coverage, affordable prices, high quality finishes and formulated for problem skin. Now I might not have problem skin, but I have friends with acne and rosacea who swear by their range, so they can vouch for it's miracle coverage and easy application.
The Dermablend 3D Correction Foundation promises the same high coverage as the original fluid foundation but with a few differences. With it's gel texture, the Dermablend 3D Correction Foundation blurs over uneven texture for a soft-focus look. I found this texture smoothed over my large pores around my nose without the need for a primer underneath.
As this foundation is totally oil-free I was expecting it to be a little drying, but actually was very pleasantly surprised to find it was cooling to apply and allowed a little of my natural glow poke through. As I have normal skin I don't have to set this matte formula with any powder, so I found after a couple of hours I actually had a good amount of glow coming through. If you have oily skin it might be best to apply a light layer of powder on top of this base to keep it in place and keep shine at bay.
But this foundation isn't just a pretty face; there is keratolytic salicylic acid in there too – which I know sounds scary, but I promise it isn't! All this means is that with continued used, this gentle acid will actually improve skin quality over time. The light acid will help with scaring for old blemishes and keep new ones from popping up as often by exfoliating the skin.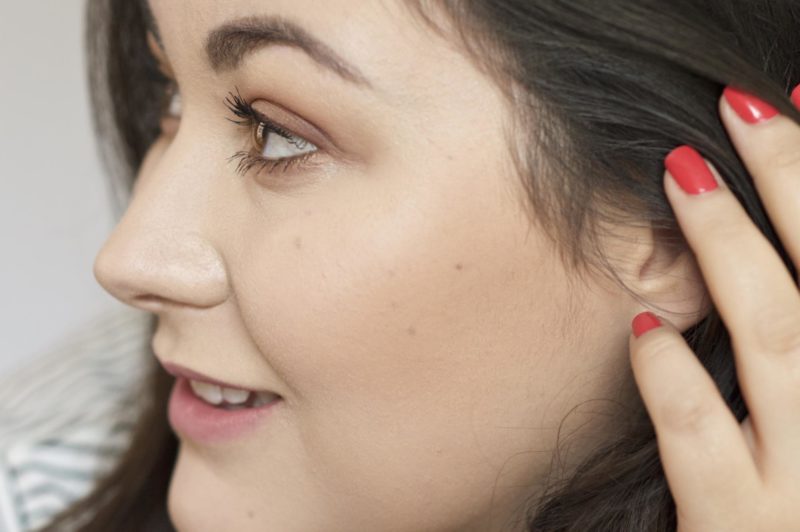 Overall I am really impressed by this foundation, it's great for those with problem skin, but even works on those with alright skin. I must admit, I haven't been reaching for this base everyday because I just don't need all the coverage day to day, but I can see this coming in so handy during that time of the month when blemishes seem to spring up out of nowhere.
So have you tried the Vichy Dermablend 3D Correction Foundation? Or any base from the Vichy Dermablend range? I'd love to hear your thoughts, let me know in the comments below!
Sam
Follow Made From Beauty on Bloglovin'
*This post contains items that are PR samples/gifted