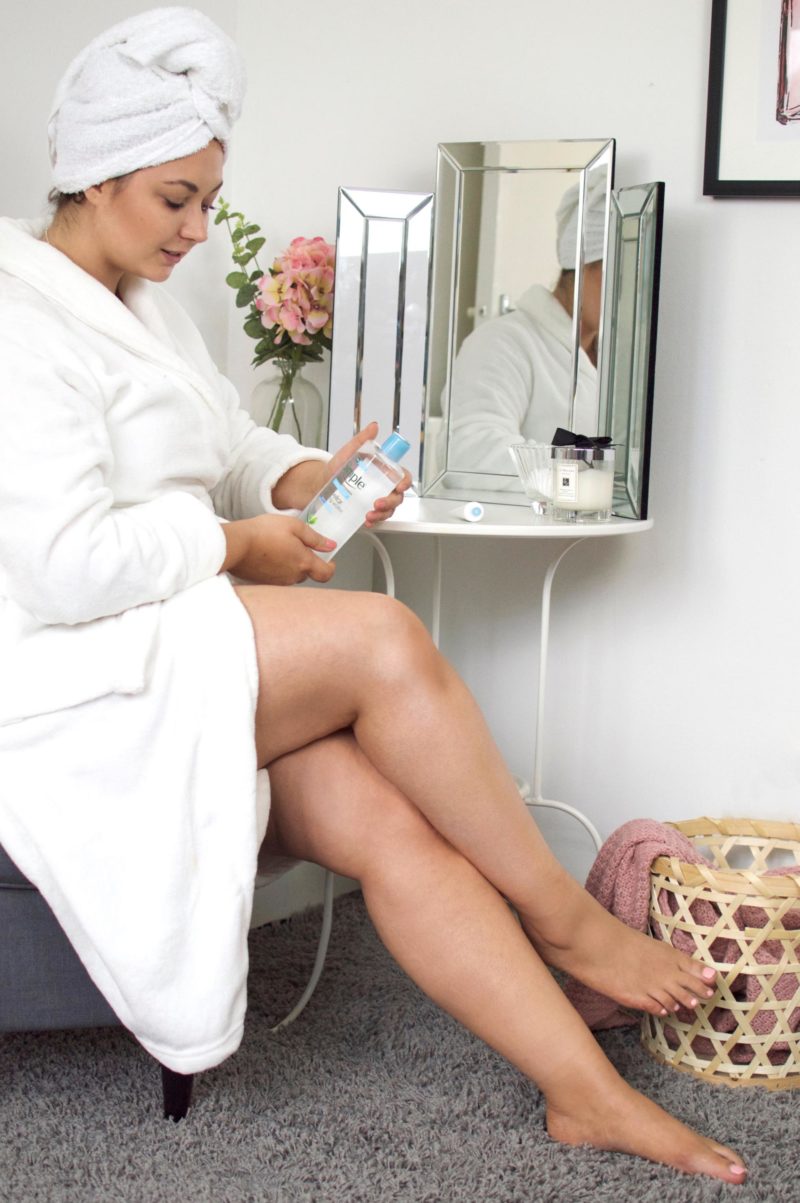 With the sudden change in weather here in the UK I have definitely seen a huge change in my skin. I'm currently battling dry patches, makeup flaking and a dull complexion. So, with these new found skin woes, I've been trying out some new products to help me out.
A couple of products from the new Simple Water Boost Range have found their way into my daily skincare routine. The first of which is the Water Boost Hydrating Booster. This little tube of moisture packs a lot of punch; so don't be out off by its small size. Serum-like in texture, this booster is brilliant to apply directly to dry patches or mix into other products throughout your routine. I have found that just adding a couple of drops into my day or night moisturiser (I'm using THIS one at the moment) has really made a huge change to my skin.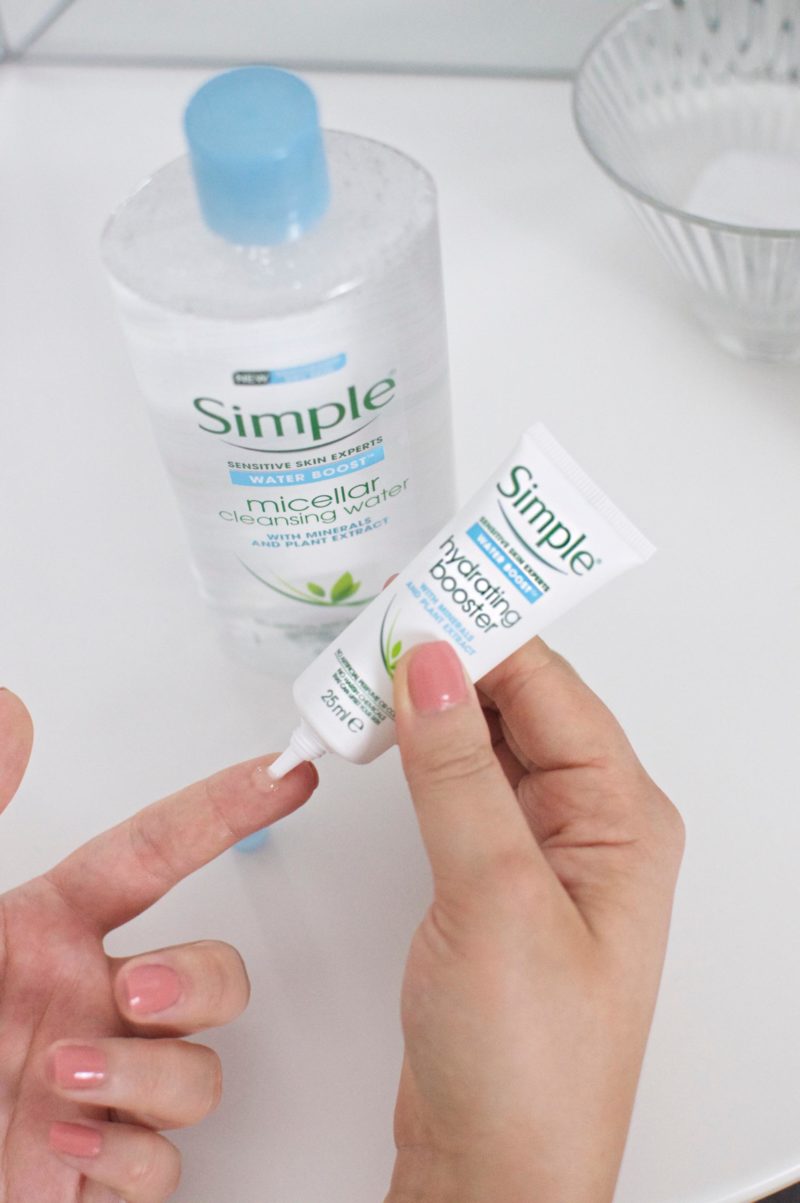 The Water Boost Hydrating Booster is amazing for tackling that horrible tight feeling that skin gets during the colder months and really plumps up the skin. Being Simple, the Water Boost Hydrating Booster is of course fragrance free and doesn't contain any alcohol or oils – perfect for those of us with sensitive skin.
I have also being using the Water Boost Micellar Cleansing Water to remove my makeup. In the past, I've said that micellar waters can often dry my skin out. Which when you're already dealing with drier skin than normal, it's quite what you need. So, finding this micellar water by Simple has been the answer to my prayers. The Water Boost Micellar Cleansing Water lets me easily remove stubborn eye makeup without having to scrub at my eyes, as well as leaving skin soft and balanced.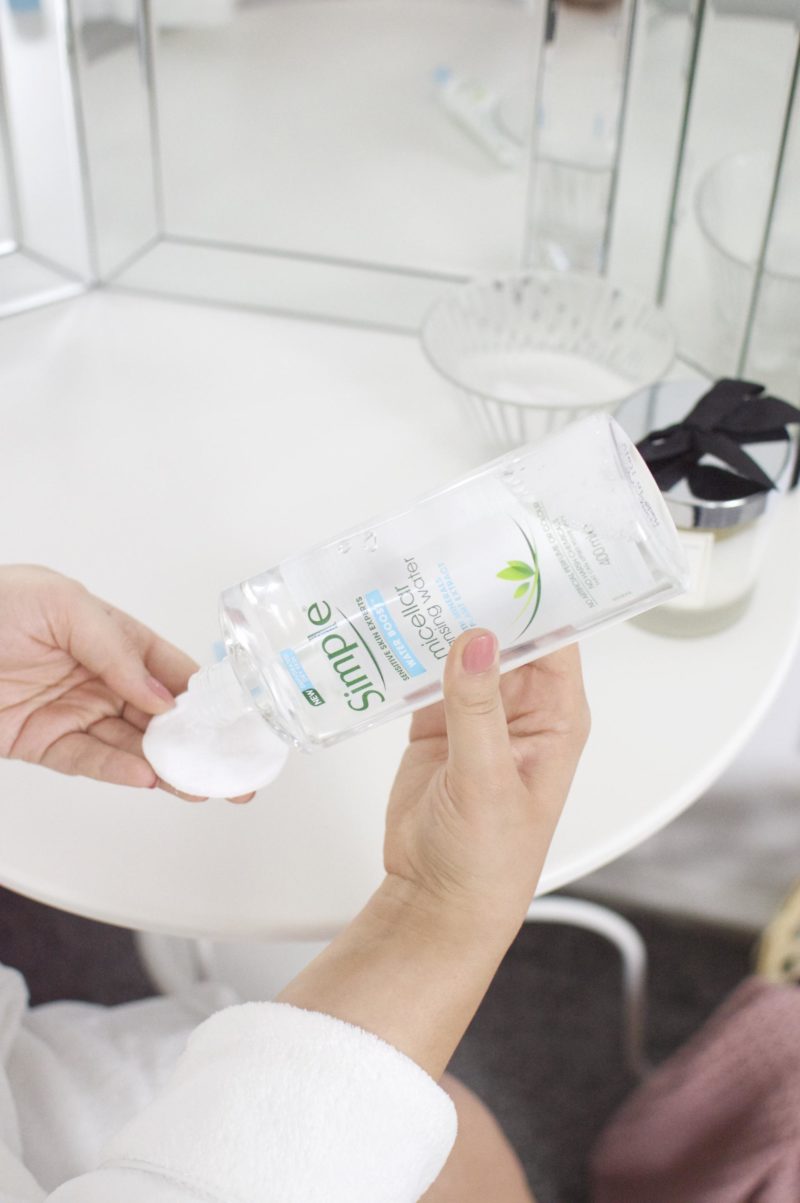 The way I like to use micellar waters is that I remove the most of my eye makeup and some of my foundation with them, before going in with a cleanser. In the winter I normally reach for a balm cleanser (like THIS one) to keep skin super hydrated too.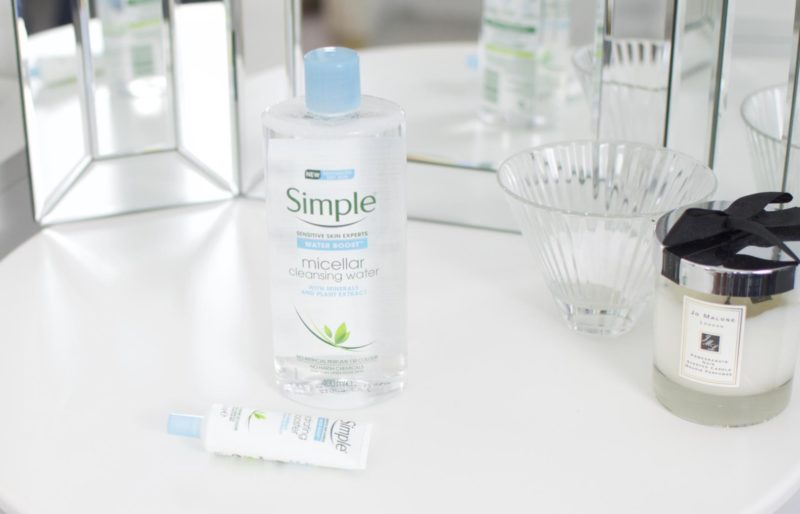 So will you be trying anything from the Simple Water Boost range? Does your skin need a little more hydration in the colder months too? Let me know in the comments.
Sam
Shop my favourite Simple products:
unpaid post, all opinions are my own, contains gifted items
SaveSave
SaveSave