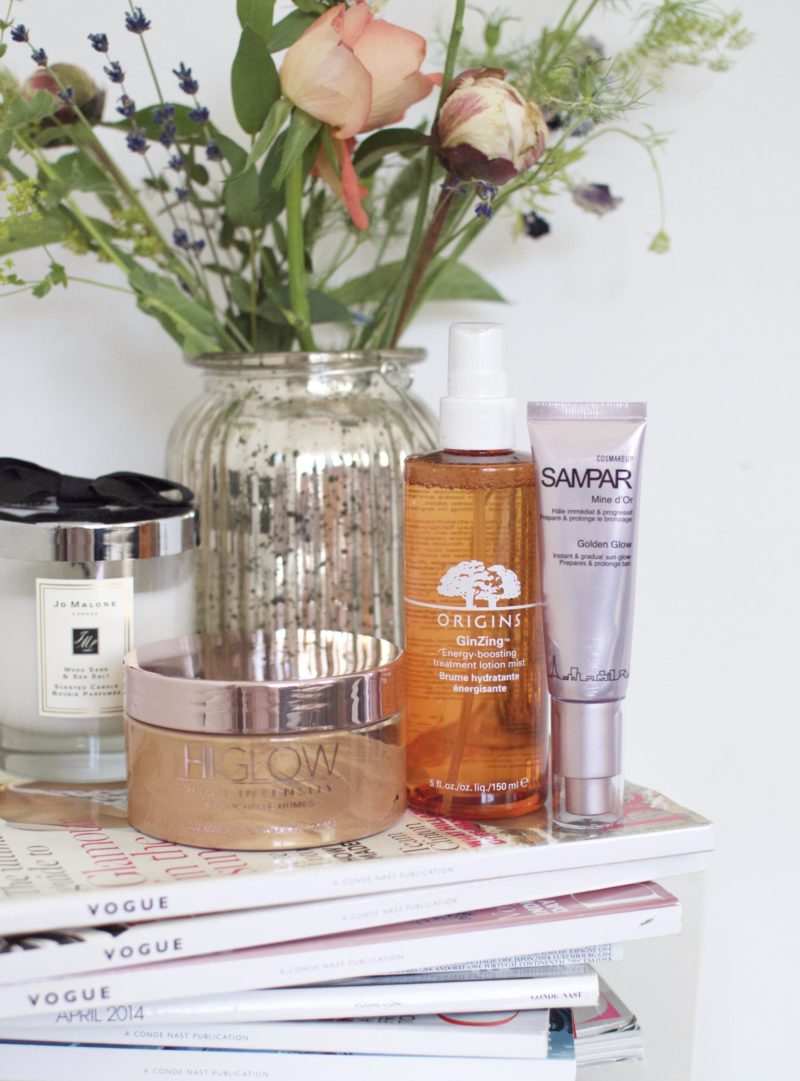 Glowing, fresh skin is probably one of my all-time favourite beauty looks. I love foundations with a dewy finish, body oils, hair shimmers, beaming highlights and all things glossy! But recently I have found three products that have really upped my glow game, and I had to share them with you.
The first product in my glow-giving-arsenal has been the SAMPAR Golden Glow Cream. This has been the perfect, lightweight product to pop on before my foundation to give me a flawless, golden glow. I love products like this, but having not tried anything from SAMPAR before; I wasn't sure what to expect. I am happy to report it is the most beautiful, bronze primer for makeup, or perfect to wear on it's own. As I have been tanning my body a lot recently (you can check out my current favourite tan HERE), I normally need a product like this to match my face to rest of my body. But the SAMPAR Golden Glow Cream not only delivers an instant colour to stop that Casper the Friendly Ghost look – but also helps gently tan the skin over time. Through a host of incredible ingredients, including Pro-Melanotrope Peptides, Cimiciguga Racemosa and Native American Medicinal Root, this moisturiser encourages the production of melanin in skin, to give you a natural tan over time.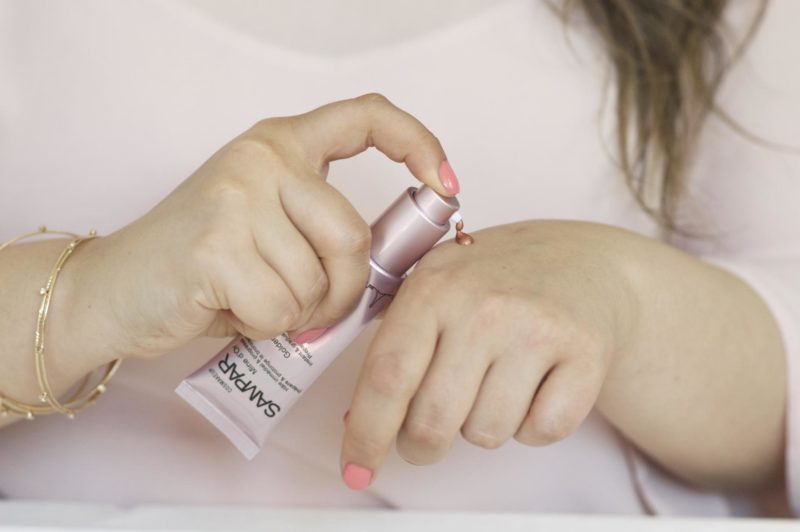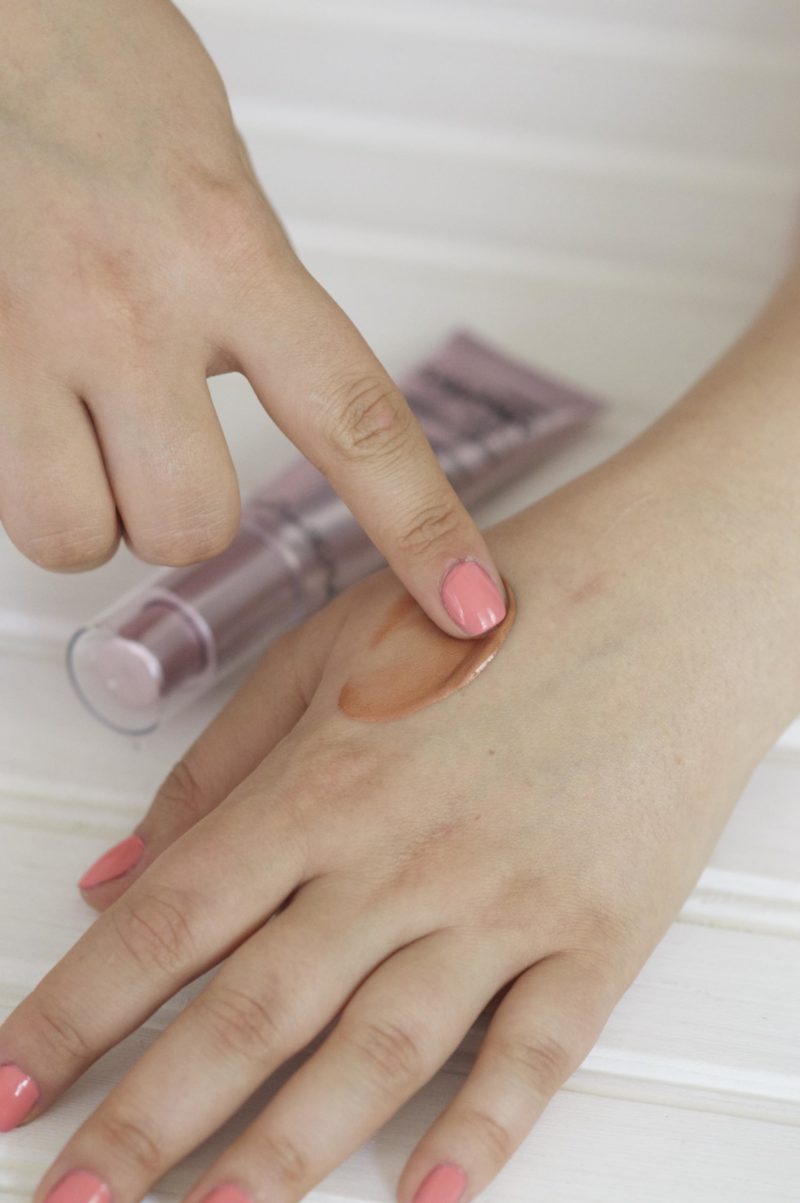 The other skincare product that has been really upping my glow game recently is the Origins GinZing Energy-Boosting Treatment Lotion Mist. If you read THIS recent post you'll know I have been loving the Origins GinZing range during the summer & this product has to by one of my favourites. The gorgeous citrus scent is so cooling and refreshing spritzed throughout the day and I love the little bit of moisture it gives to tired makeup. You can, of course, use this mist as part of your skincare routine, but I have been reaching for it more and more as a setting spray & a makeup refresher.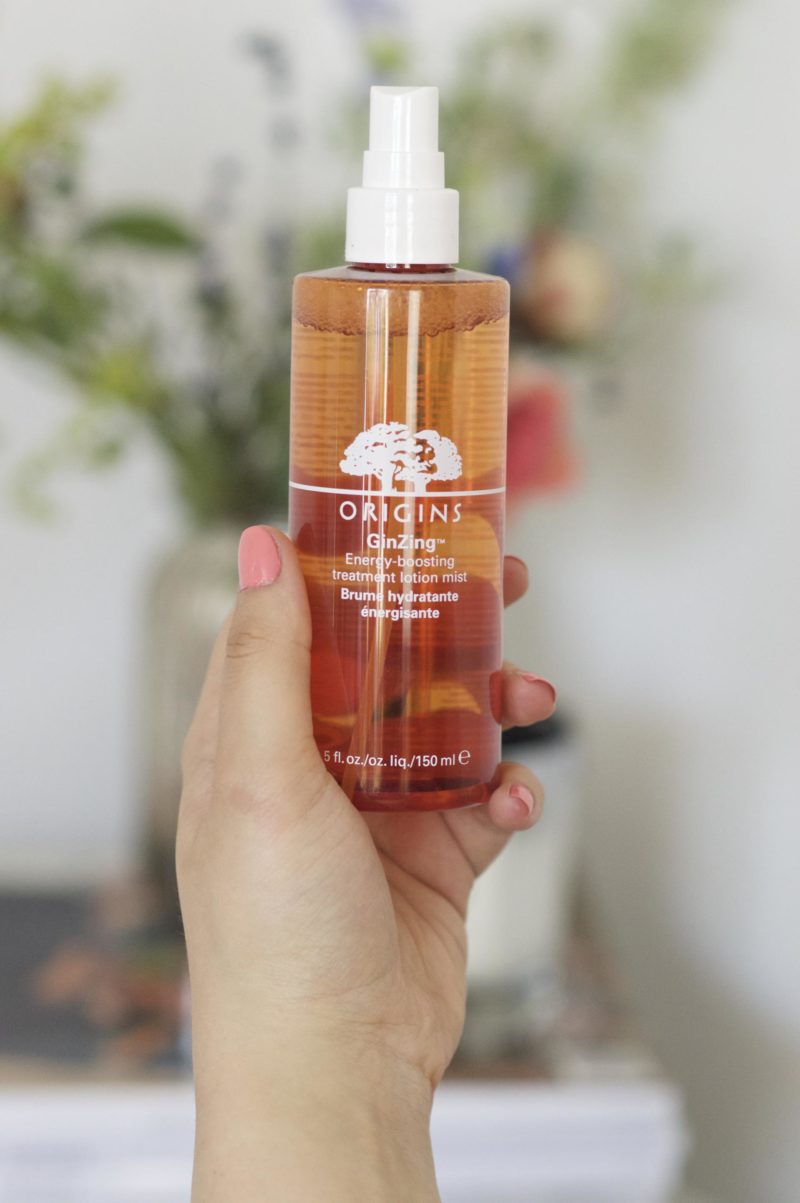 Finally, when it comes to the body I have been going all out and really amping up the glow with this next product. I found the HIGlow High Intensity by Rochelle Humes Radiance Glow Cream in my local Superdrug and was instantly drawn to its shimmer. This is the ideal product for giving you that JLo glow on legs, arms and décolletage. The HIGlow High Intensity Radiance Glow Cream is a tinted body cream that adds just a touch of colour and lots of golden shimmer. I love this product when I already have fake tan on; it gives the most stunning glimmer and sheen to the skin.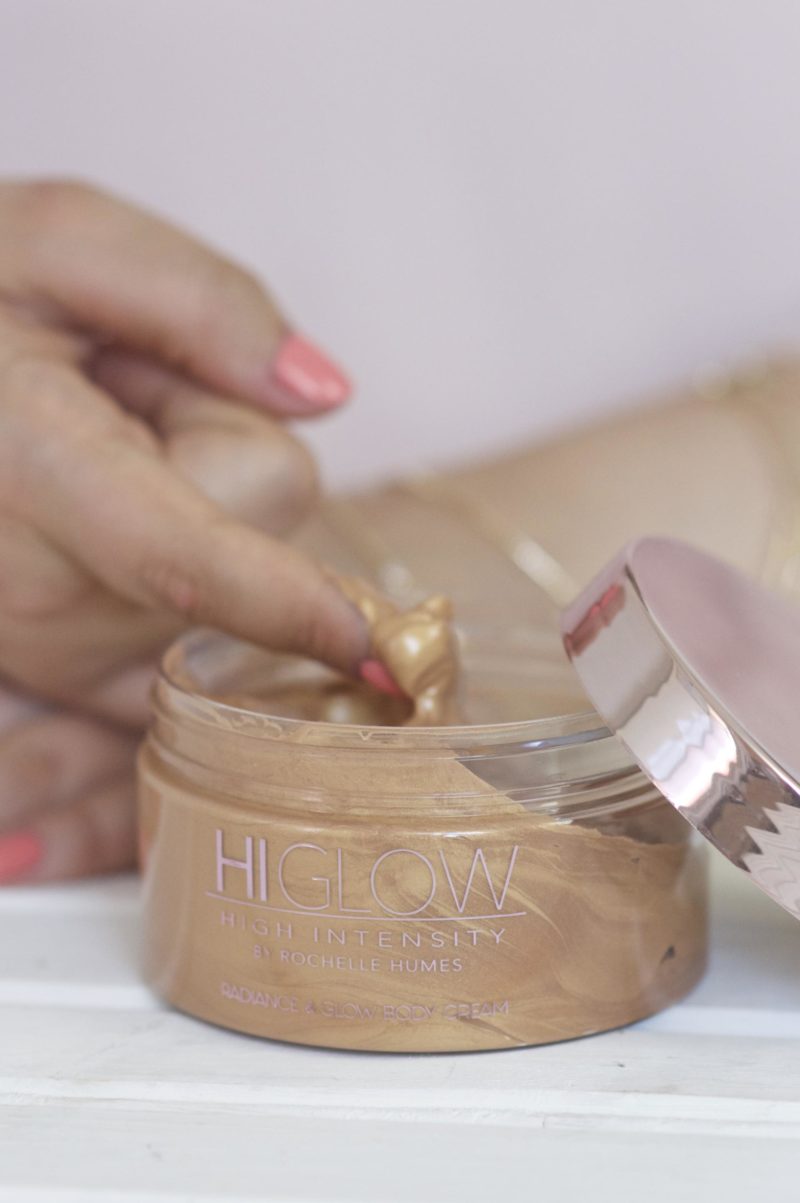 So do you like the glowy look too? If so, I'd love to know what your favourite glow inducing products are! Let me know in the comments below!
Sam
Shop this post:
For more info on #TheBeautySet Look Fantastic ambassadorship click HERE
unpaid post, all opinions are my own, contains gifted items
SaveSave
SaveSave
SaveSave
SaveSave