It's getting to that time of year again when we are all thinking about getting our legs out or showing a bit of shoulder. With the warmer weather always rolls around fake tan season, and the panic that goes with it.
I haven't really dabbled too much in different fake tans. I kind of found my favourite a while ago (the Bondi Sands Dry Oil FYI) and hadn't given it another thought. So when I found the Bellamianta Self Tanning Tinted Lotion in my Look Fantastic beauty bundle this month, I thought I might as well give it a shot. As I said, the Bondi Sands oil had been my favourite for such a long time, I wasn't expecting to fall head over heels with a lotion!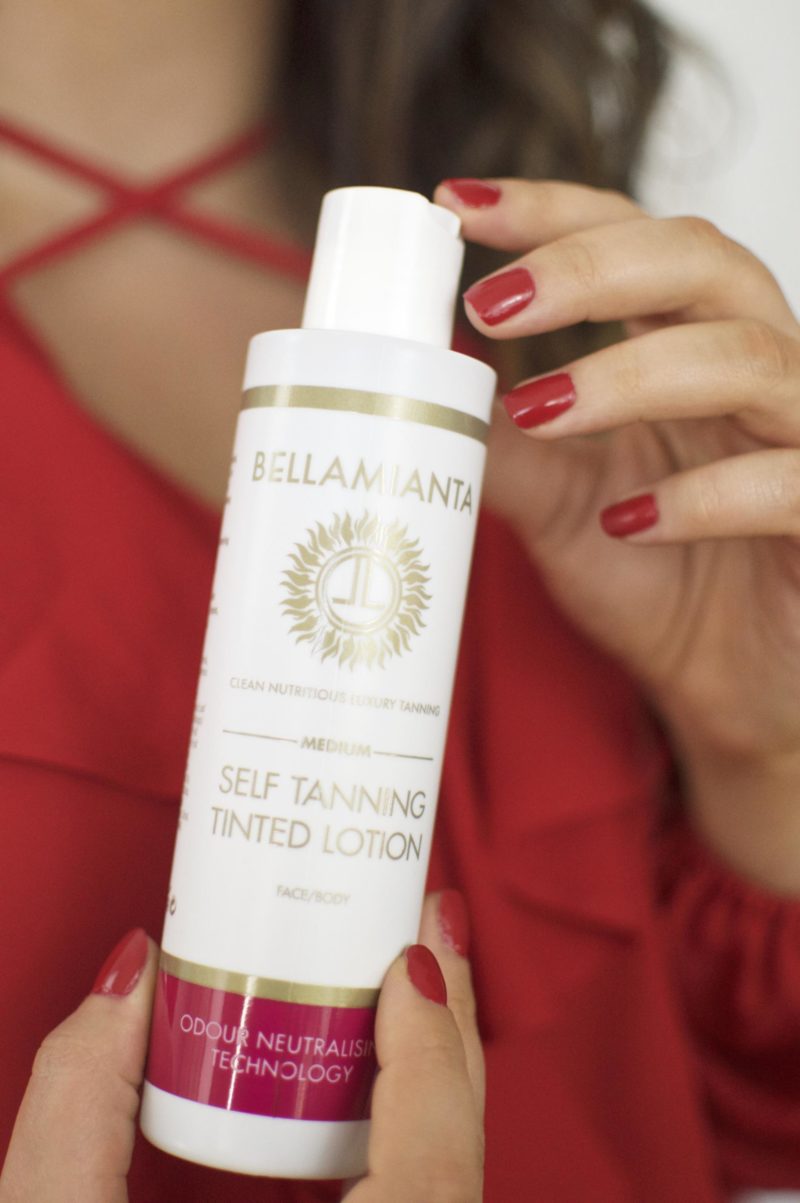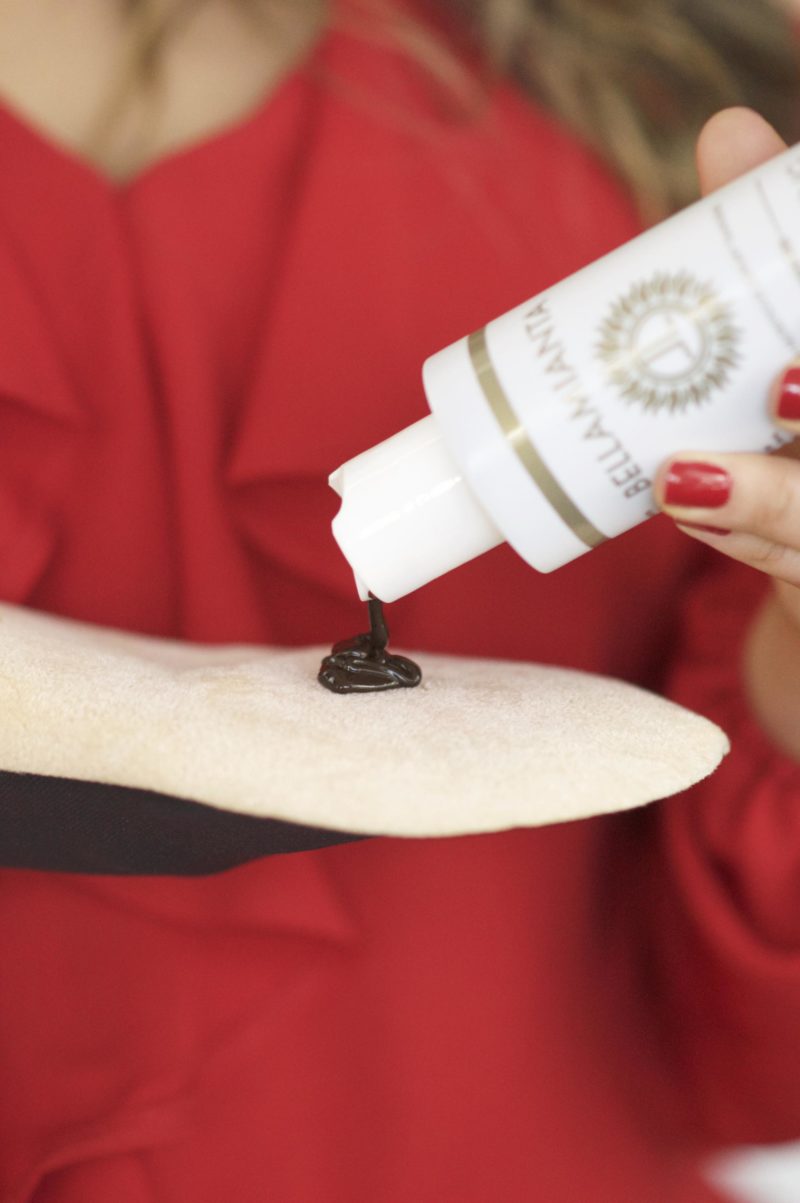 When people ask me about fake tans, one of the questions I get most is 'which one doesn't smell?' Although tanning formulas have come on a long way in the past few years, I'll admit I still hadn't come across one with no smell. It was only after I had coated my entire body in the Bellamianta Lotion that I realised it was completely scentless. It wasn't the sort of thing I was keeping an eye out for, partly because I had resigned myself to the fact that I would never find an odourless tan. So there I was, gorgeously golden and not a single waft of biscuit to speak of!
The colour of the Bellamianta Tanning Lotion absolutely blew me away. Although I tried the medium colour, it actually gave a beautifully golden, deep tan. It's actually a lot darker than a lot of tans I've tried in the past that say 'deep' or 'ultra-dark'. I also love the olive undertone of the tan. It masks the faux glow look more natural and suits my colouring perfectly.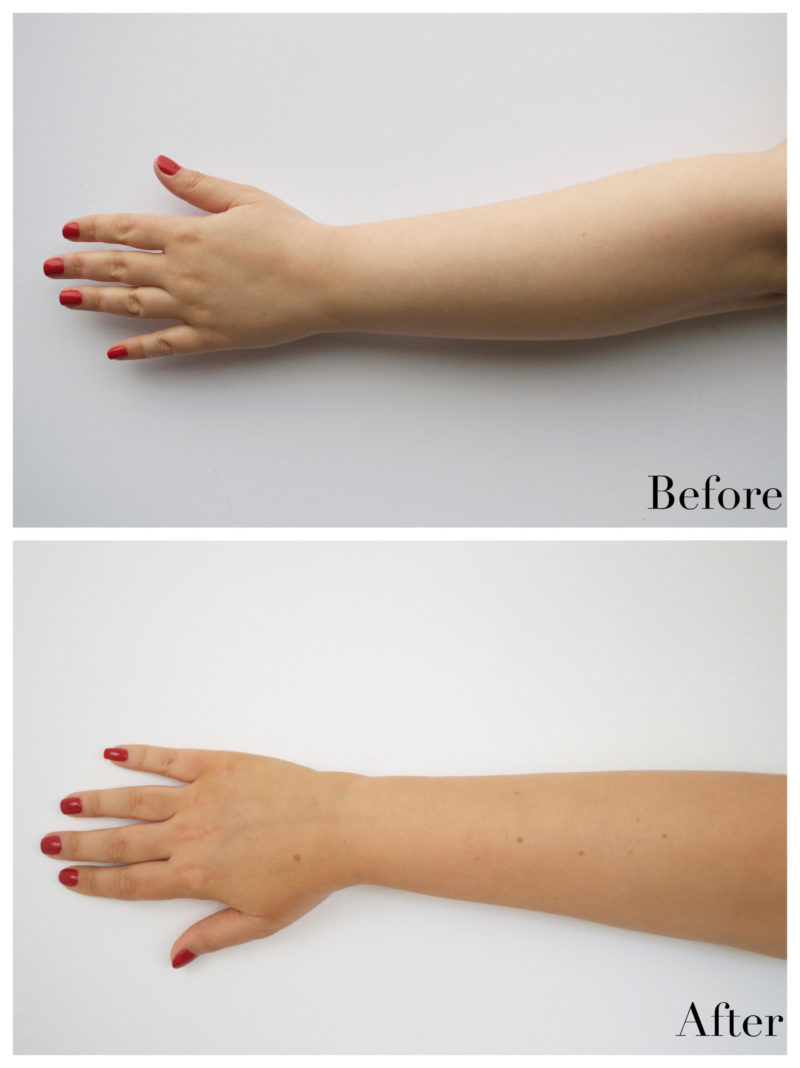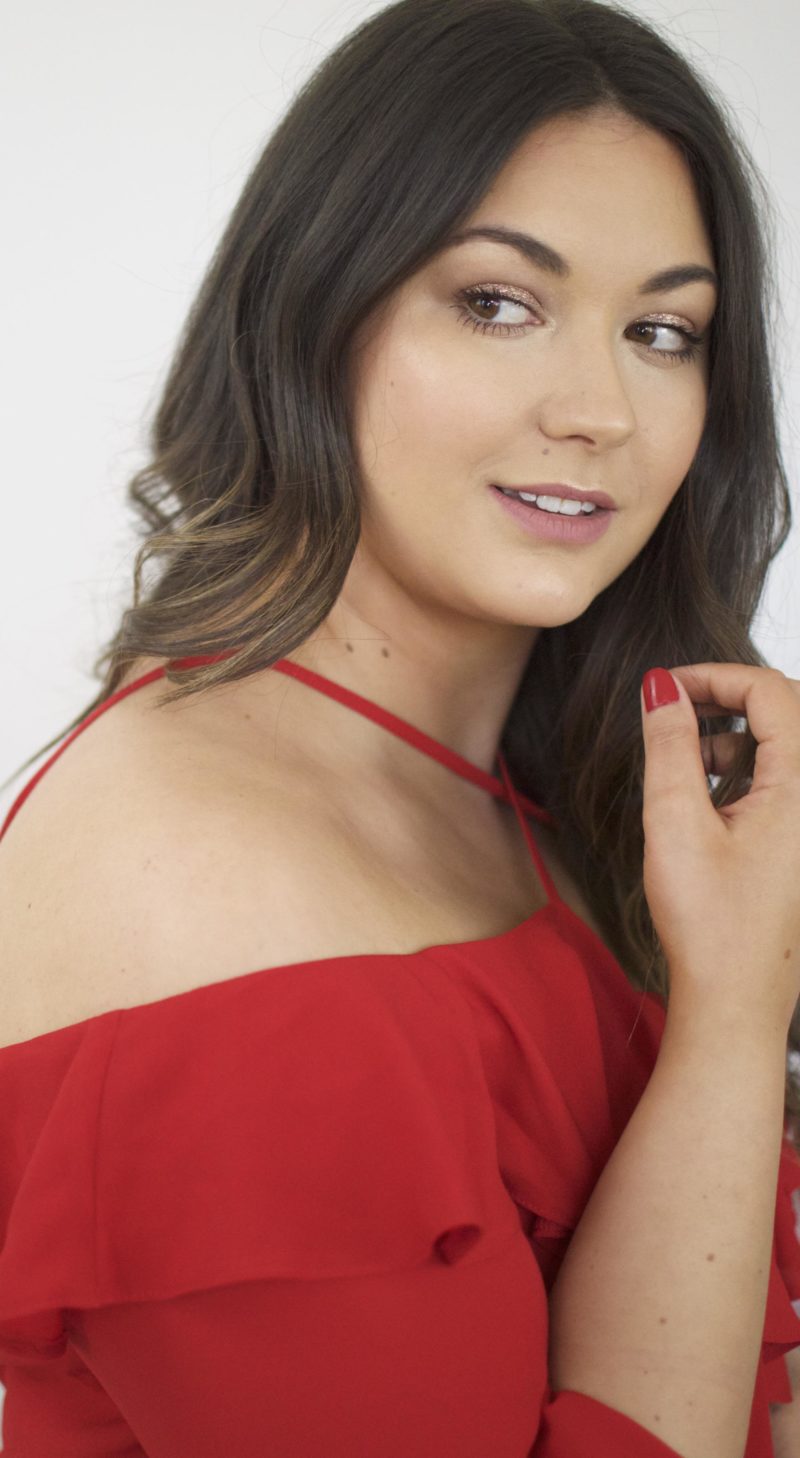 I found application nice and simple (which is normally the way with lotions). The product smoothed onto the skin easily and blended well. I was also impressed with the lovely guide colour the lotion has. As well as giving the skin an instant sunkissed tone, the guide colour also helps you know where you've put the lotion – a big help if you want an even, streak-free finish! The tan does dry very quickly. So although you have to work a little bit quicker during application, this does make it so much easier for throwing on pj's once you're done.
Just in case you thought this tan couldn't get any better; there's more…
My first application lasted on my skin for six days perfectly. No fading, no flaking, no patching off in strange places. Towards the end of the week I just thought the colour was a little lighter than before, but the tan had worn off nicely.
So have you tried any Bellamianta tanning products before? I'd love to know your thoughts if you have!
Sam
Shop this post here:
For more info on #TheBeautySet Look Fantastic ambassadorship click HERE
unpaid post, all opinions are my own, contains gifted items