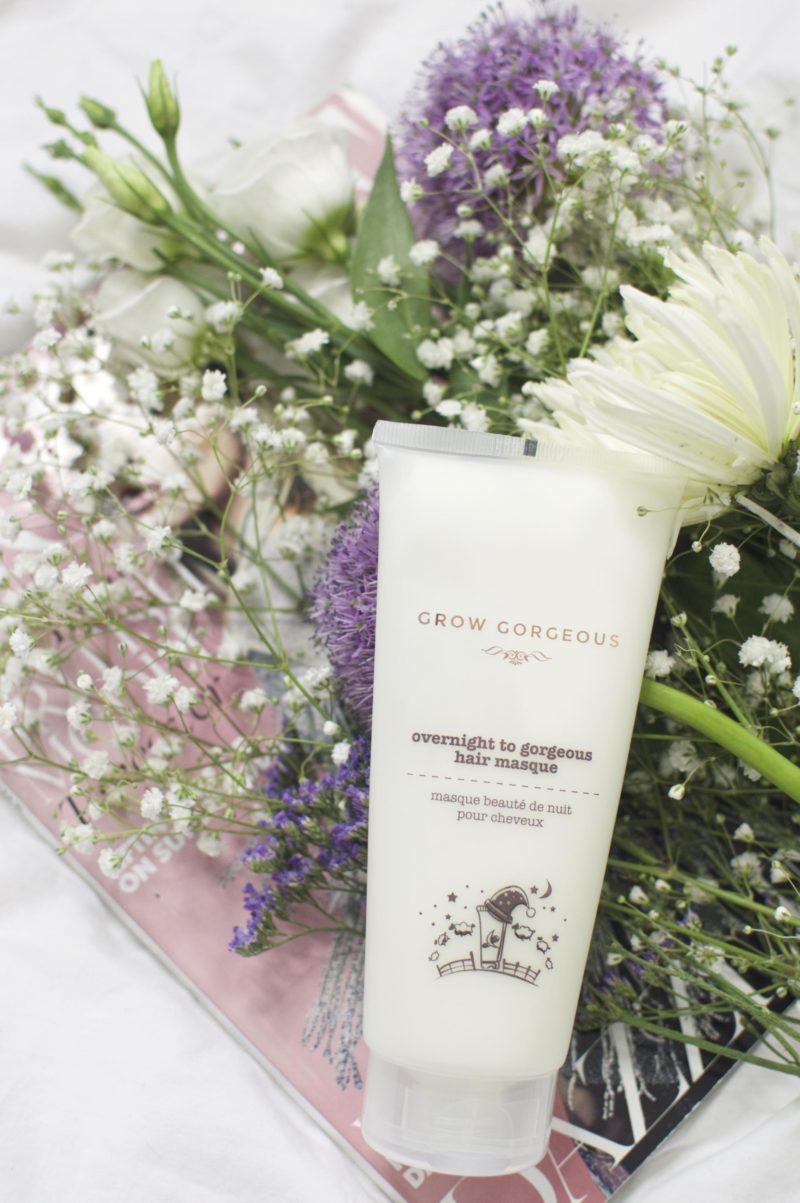 If, like me, you like to take good care of your hair; it can sometimes feel like your bathroom is an endless conveyor belt of mask after treatment after mask after treatment. Sometimes I have to question if all the different things I'm putting on my hair are actually doing any good. It's quite common for hair masks to make your hair feel nice and soft straight away washing, but to find a mask that has lasting results is actually really hard.
So imagine my excitement when I realised that the Grow Gorgeous Overnight Gorgeous Hair Masque was actually working. If you have read my blog before, you'll know I love Grow Gorgeous as a brand. I've raved about their products before in THIS and THIS post, as well as in THIS video. I have been consistently blown away by their ingredients and philosophy to healthy hair. So when I unwrapped my Look Fantastic beauty bundle this month, and saw the Grow Gorgeous logo peeping out of the box, I let out a little scream.
With all the colouring, heat styling and general abuse my hair goes through, there's no wonder it's constantly in need of a little TLC. To give you an idea, I was speaking to a hairdresser about my usual routine of washing, blow drying, straightening, curling then re-curling everyday, and they visibly winced! So, ok, my hair might not be in the worlds best condition, but I do get an A+ for the amount of work I put into keeping it in the best shape I can.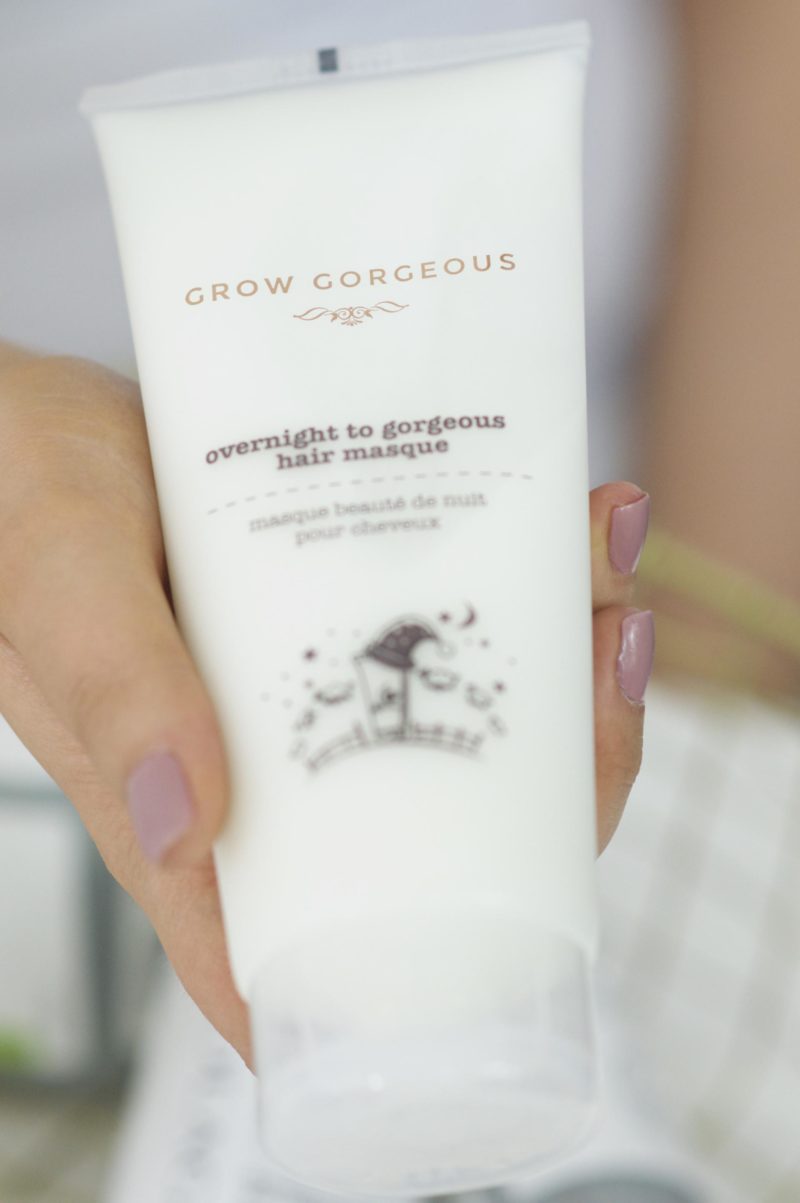 The first thing I noticed about the mask which made it stand out from the rest of the treatments I've been slapping on, is that it needs to be left on overnight. I personally love the idea of keeping a mask on overnight, and have actually done this with oils and other masks in the past. So having a mask designed to work its magic overnight is exactly up my street. It makes perfect sense to me, as your body does all its healing and TLC during your sleep, that your hair would also repair during your beauty sleep.
On dry hair, simply smooth through a generous amount of the mask, from root to tip. I then loosely tie my hair up in a bun on the top of my head. The formula is instantly nourishing and softening. It can take a little getting used to, as it's kind of like slathering on body moisturiser onto your hair. The smell is absolutely amazing, but not overpowering, brilliant for an overnight product.
Whilst you sleep the Agaricus Active Complex gets to work by saturating the hair with its natural hyaluronic acid from mushrooms. This Complex is the genius ingredient that prevents frizz from that helps prevent frizziness, leaving hair smooth and shiny.
When you wash your hair in the morning, it is really given a new lease of life. It's shiny, frizz free and so soft. But the real magic has happened over the course of the past few weeks…the quality of my hair has actually improved with each use. My hair is more manageable, smoother, looking and feeling more healthy. I can definitely see how the Tamarin fruit seed oils Grow Gorgeous have infused within the mask are helping repair my hair and have left it so much softer.
I have been absolutely astonished at the results. This mask has actually transformed my hair! So have you used any Grow Gorgeous products before? Let me know in the comments!
Sam
unpaid post, all opinions are my own, contains gifted items
Shop Grow Gorgeous products: