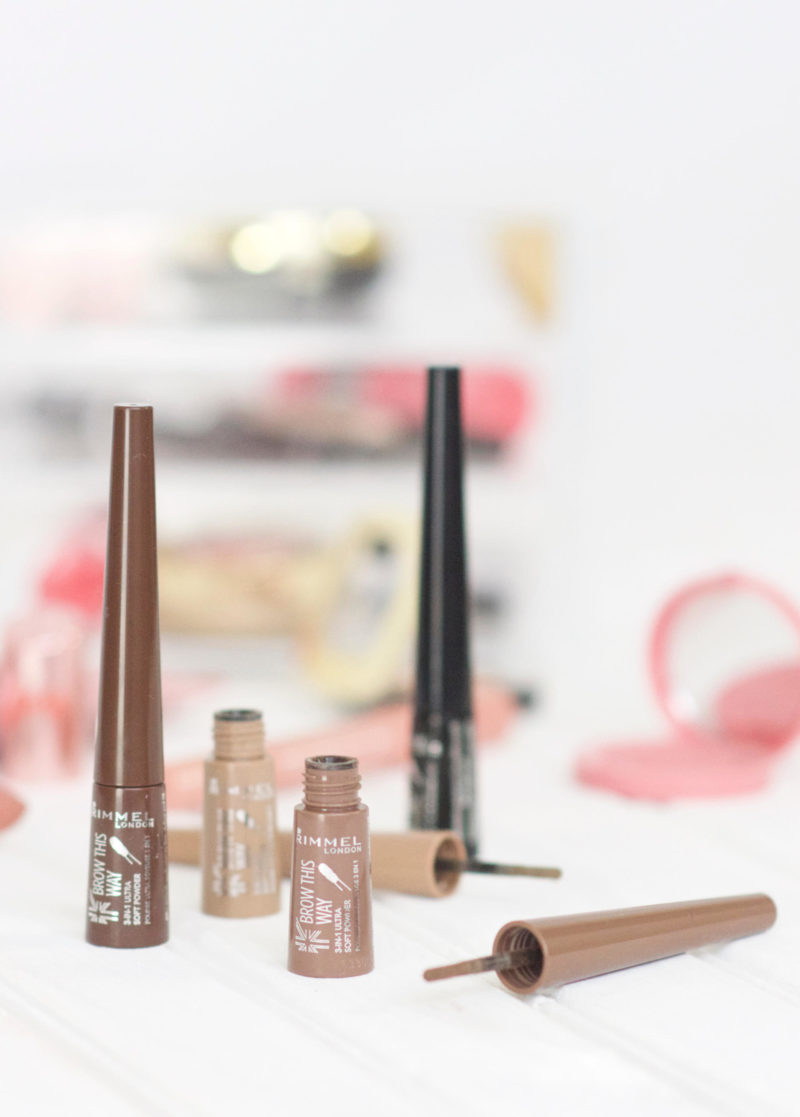 If you saw THIS post recently on Made From Beauty, you'll know I am partial to a good Rimmel brow product. Their affordable brow boosters have been my go-to for a while now. So when I saw that the brand had released their new Brow This Way Shake Filling Powders, I couldn't wait to try them.
Rimmel have released four shade for all brow and skin tones; 001 Light Brown, 002 Medium Brown, 003 Dark Brown, 004 Soft Black. Each shade is housed in a bottom pot of loose brow powder, with a small ball to help shake the product, and a built in slim sponge applicator.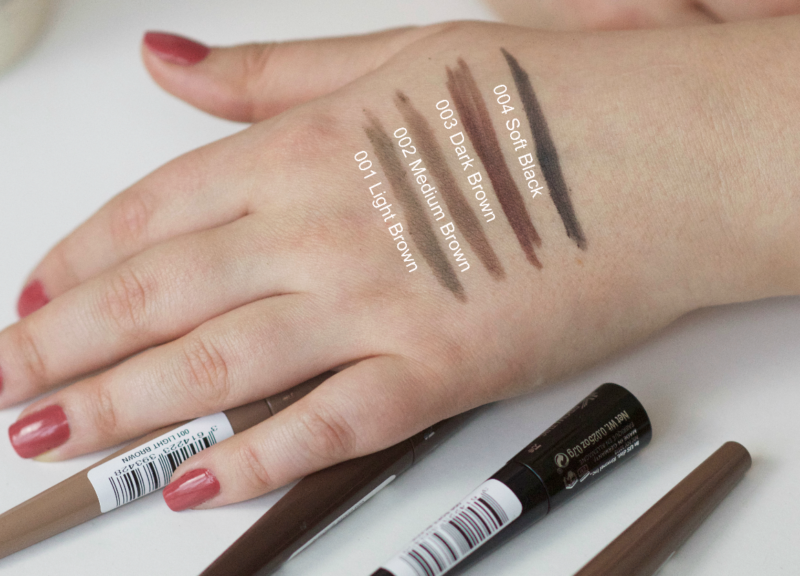 To apply, you shake the product, to evenly dispense the powder over the applicator and then fill the brows in straight from the sponge. I have to say that this form of application might not be best for first time brow-filler-in-ers. Although it is great that you only need the one product for bold brows, the sponge might be a little thick for precise application. I think this makes the product perfect for those of us will a naturally full brow, who need only a little bit of definition. I would recommend a pomade or pencil if you have sparse brows.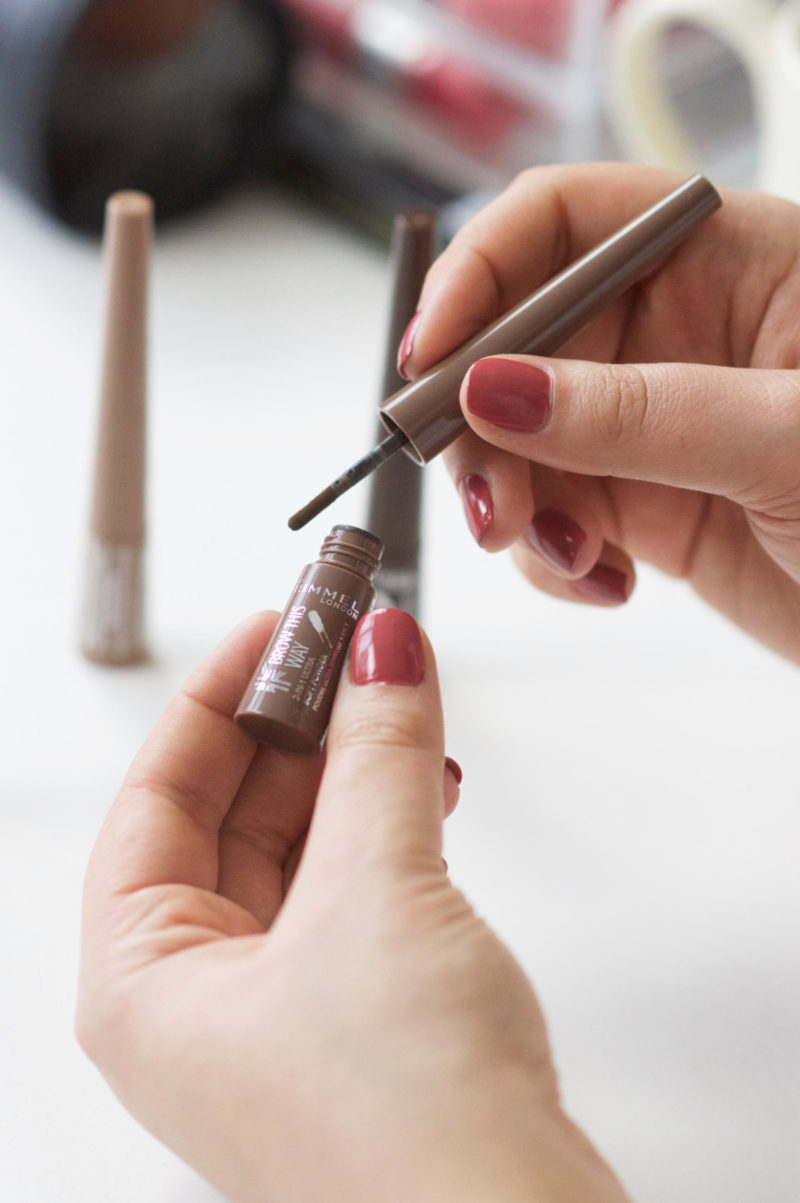 I have found the shade selection a little bit off with this range. If I hadn't seen all the shades together, I probably would have gone with the shade 003 Dark Brown, as I have naturally dark hairs. But when switching this shade, I actually find it too warm for my brows, and a little on the red side. So actually 003 Dark Brown might be a good shade for those with auburn hair.
For my brows I dipped into the shade 001 Light Brown for the front and majority of my brows, before using the shade 002 Medium Brown on their tails.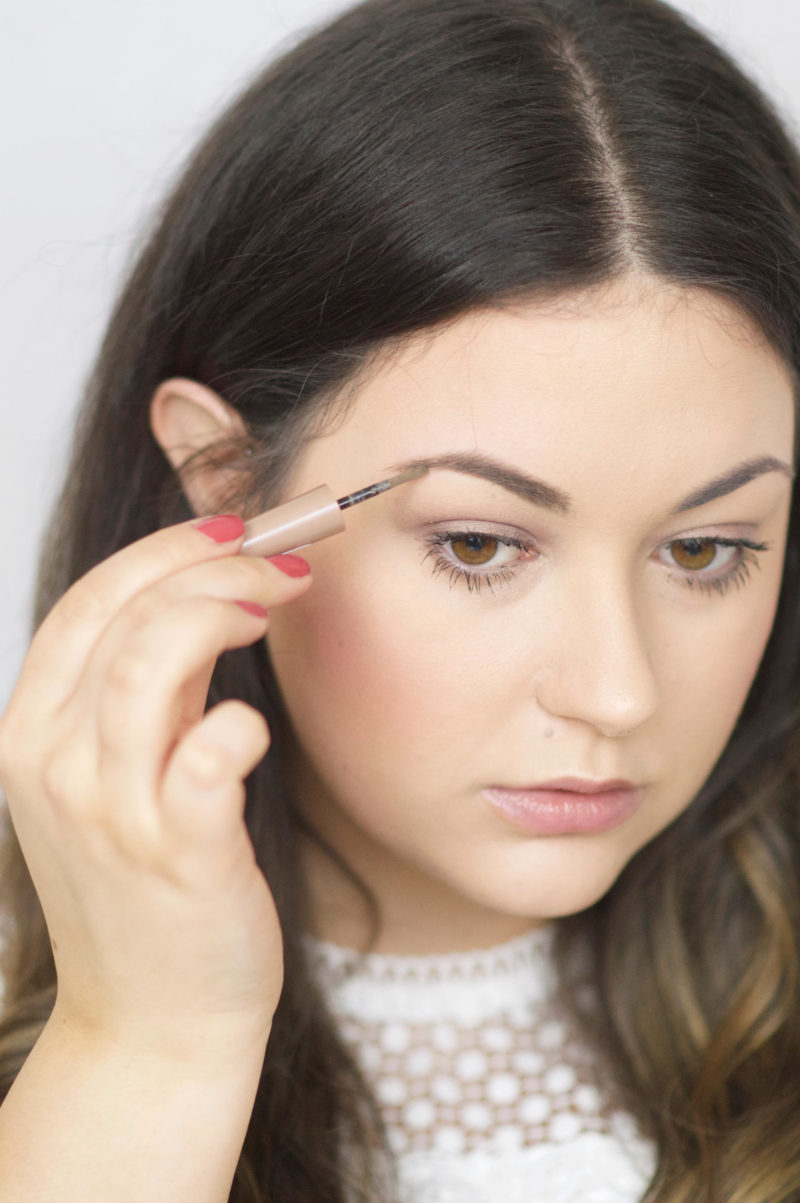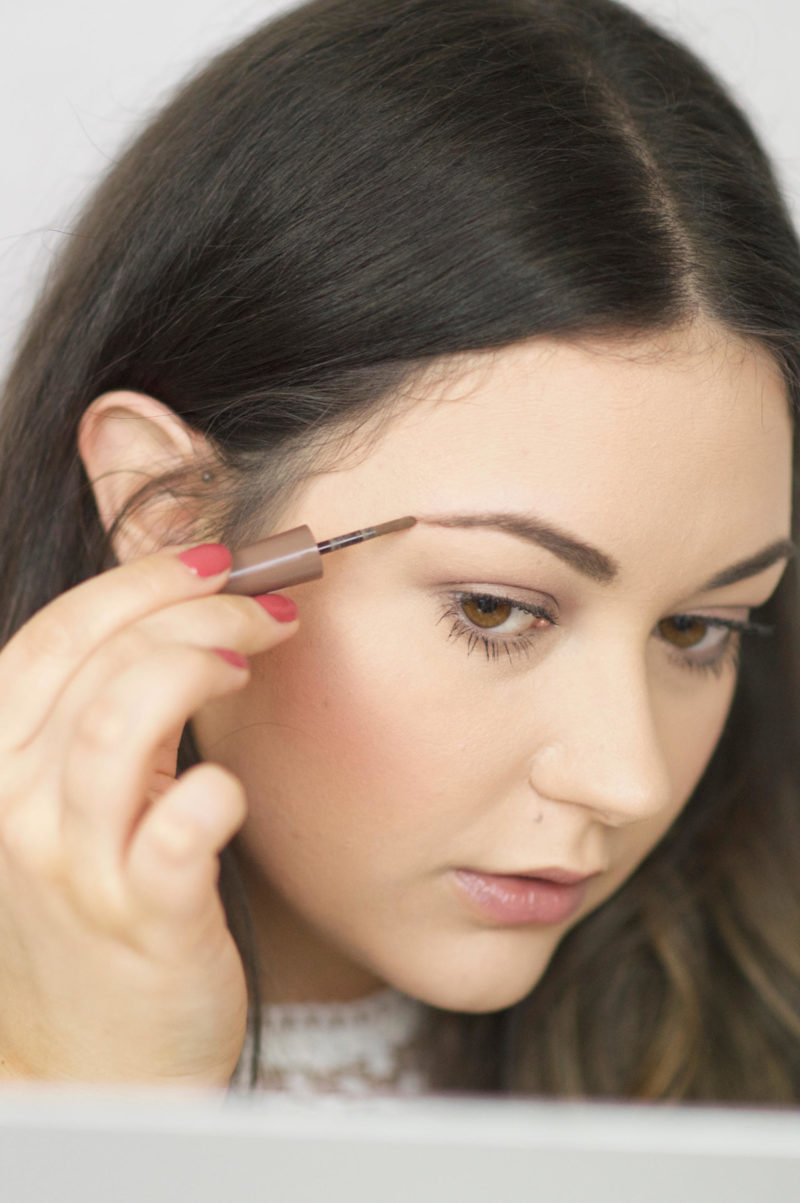 So although I'm not 100% convinced by the applicator on the Brow This Way Shake Filling Powders, I am totally sold on the formula. The powder has an incredible ability to softly define the brows because of its light texture. Then, you can also very easily build the colour where needed. Rommel have also hit it out the park with the longevity of these powders! Normally powder in the brow, when left unset and without brow gel, doesn't last very well. But I am pleased to say that these powders manage to stick around for a good eight hours.
Rimmel also say that these powders can be used as liners on the eyes. I have tried it, and take my word for it – don't try it. Things got very messy, very quickly. I wouldn't normally use a loose powder to line my eyes, and certainly not with this sort of applicator, so it isn't something I was expecting to work too well anyway.
I do have to say that Collection have had a similar product on the market for a while; the Define & Perfect Eyebrow Powder. Comparing the two, I must prefer the Rimmel Brow This Way Shake Filling Powders because the formula of the powders outperform on longevity and depth of colour. The Collection Define & Perfect Eyebrow Powders do have a slimmer applicator, which might be best for sparser brows, so really personal preference there.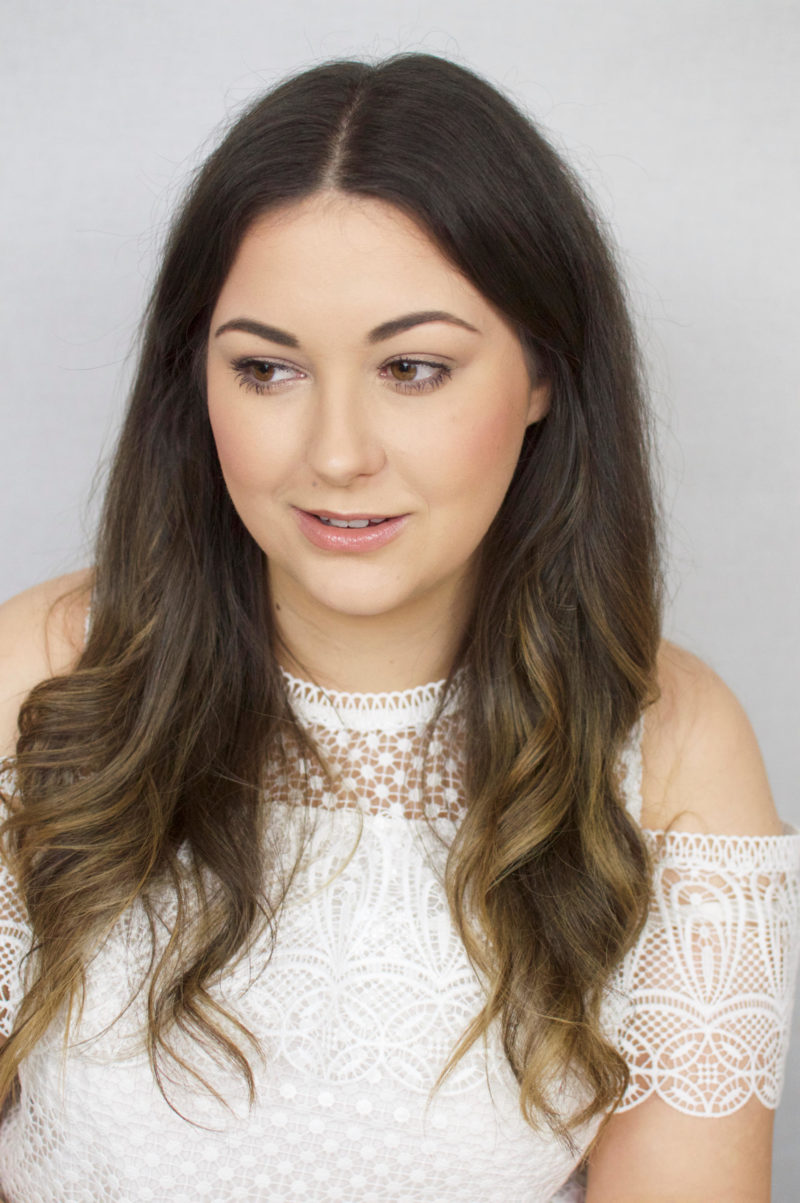 If you are thinking of picking up one of the new Rimmel Brow This Way Shake Filling Powders, I would suggest you consider buying two shades. I found that I needed two to stop the brow looking boxy. On the upside, Rimmel is on Buy 1 get 1 1/2 Price at Superdrug HERE.
So will you be trying the Rimmel Brow This Way Shake Filling Powders? Let me know in the comments below!
Sam
Follow Made From Beauty on Bloglovin'
unpaid post, all opinions are my own, contains gifted items
Please support me to become a Look Fantastic brand ambassador by voting for me in #TheBeautySet competition: HERE