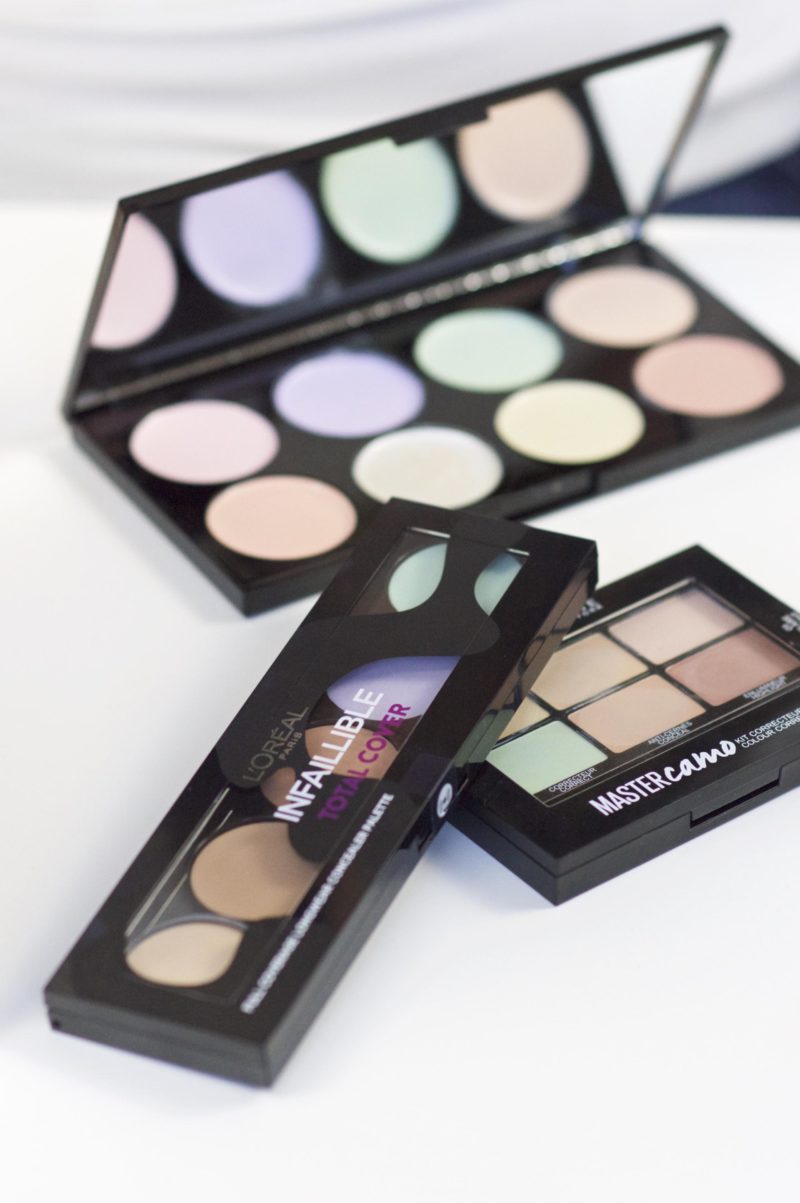 There have been some pretty exciting launches on the highstreet recently. Although there has been a lot that has caught my eye (there will be a drugstore haul coming soon!), today I'm going to be focusing on a couple of interesting palettes.
I wrote a post a little while ago about my favourite ways to colour correct the face (you can check that out HERE). But these new palettes are taking colour correcting to the next level! The first of which is the L'Oreal Infallible Total Cover Full Coverage Longwear Concealer Palette.
If you know me, you know I'm a big fan of L'Oreal base products! In general, I think they are always great quality for the money and this palette doesn't disappoint! Out of all the affordable colour correction palettes, I think the L'Oreal one is the most user friendly. First of all because it comes with helpful tips on the back of the product.
Inside you will find 3 concealer shades. The 3 shades mean you can custom colour match yourself, throughout the year, to conceal anywhere on the face all with this one palette.
The palette also comes with a purple and green shade. So this is where the colour correcting part comes in. The general gist of it is you apply a contrasting colour to the colour you are trying to hide on your face, to counteract what colour the skin is. So purple is great for brightening. If you feel as if your skin seems a little dull, or grey, purple will perk you up. Green is for canceling out redness. If you have a blemish, which is red, then a light layer of green will neutralise the tone, making it easier to cover.
I find the easiest, and most fool proof way to colour correct is under my foundation. This way you can apply lots of shades, and wipe away if you make a mistake.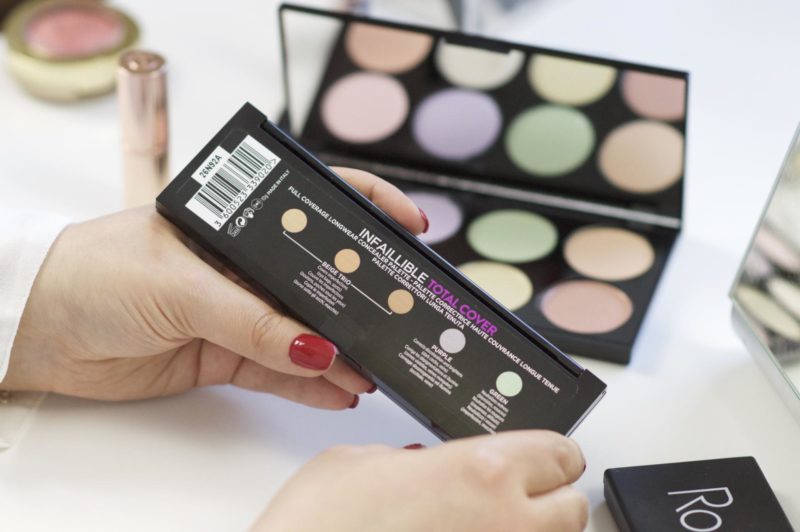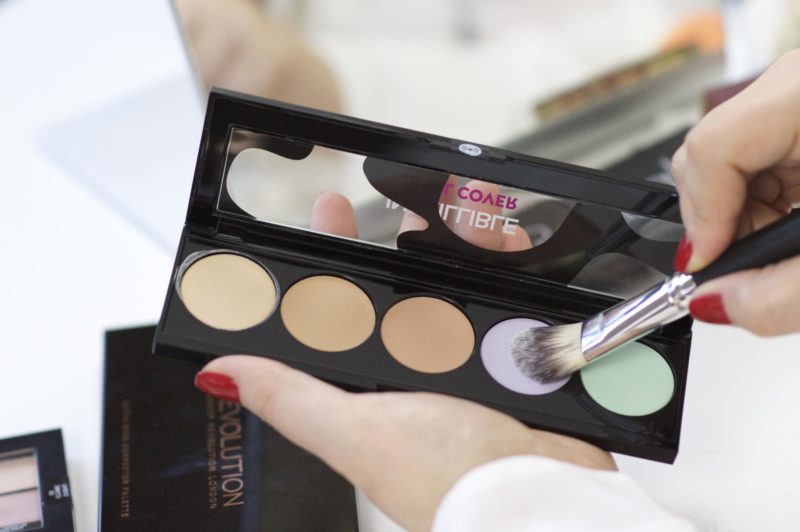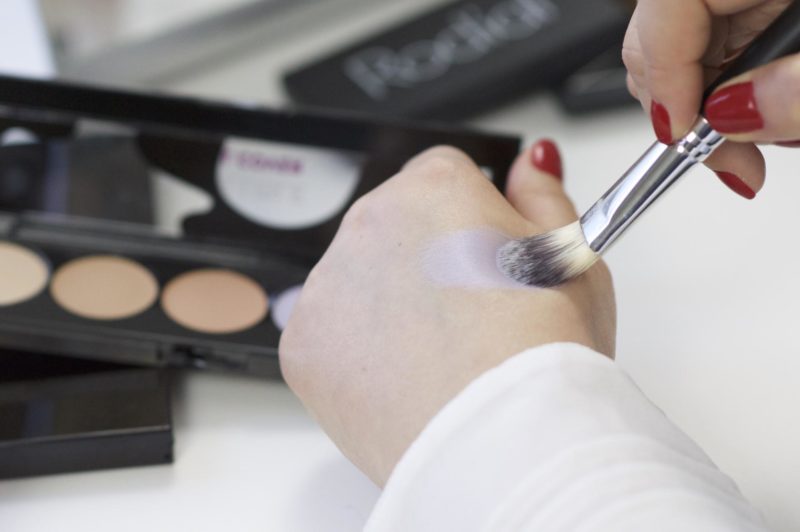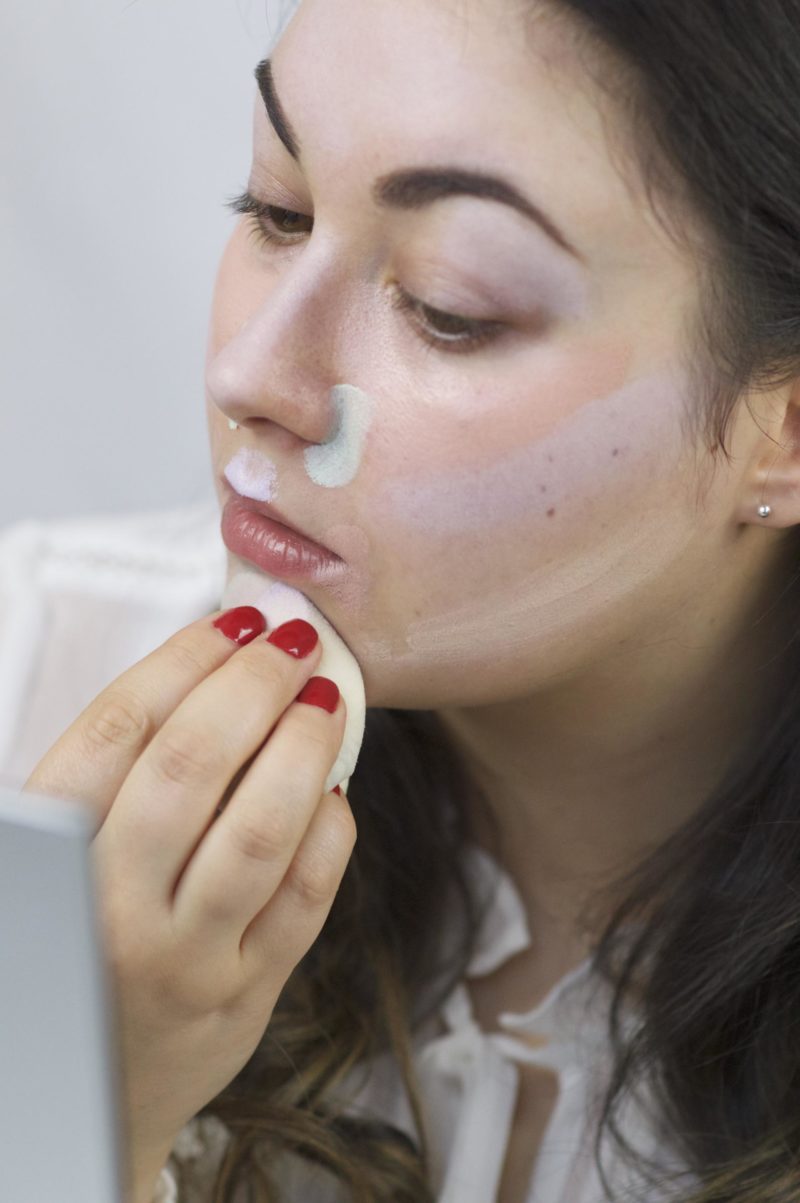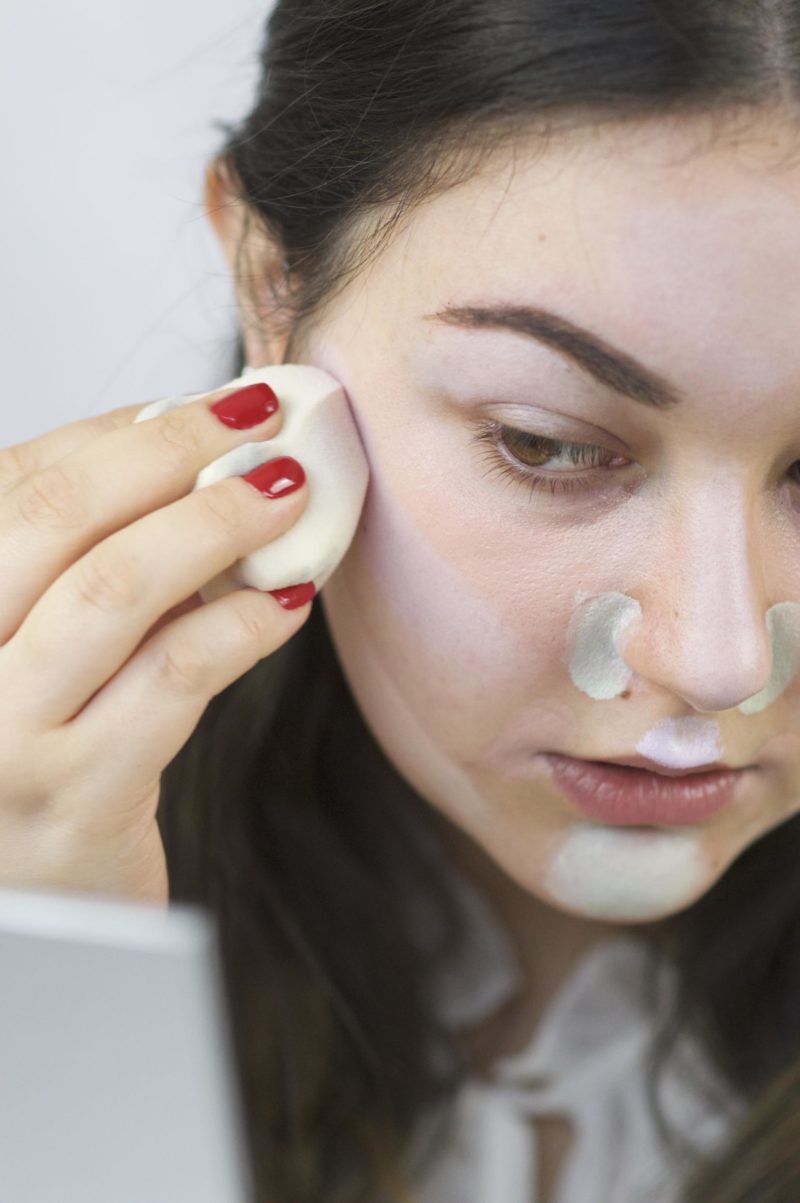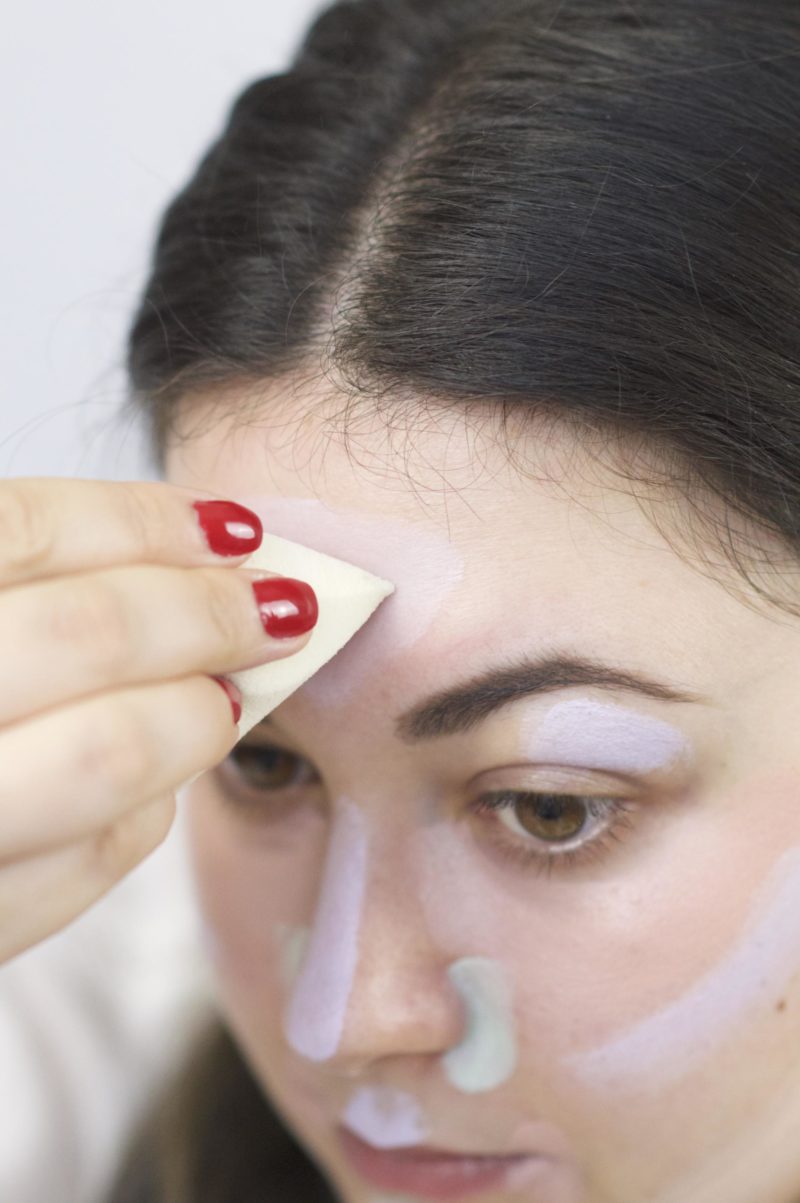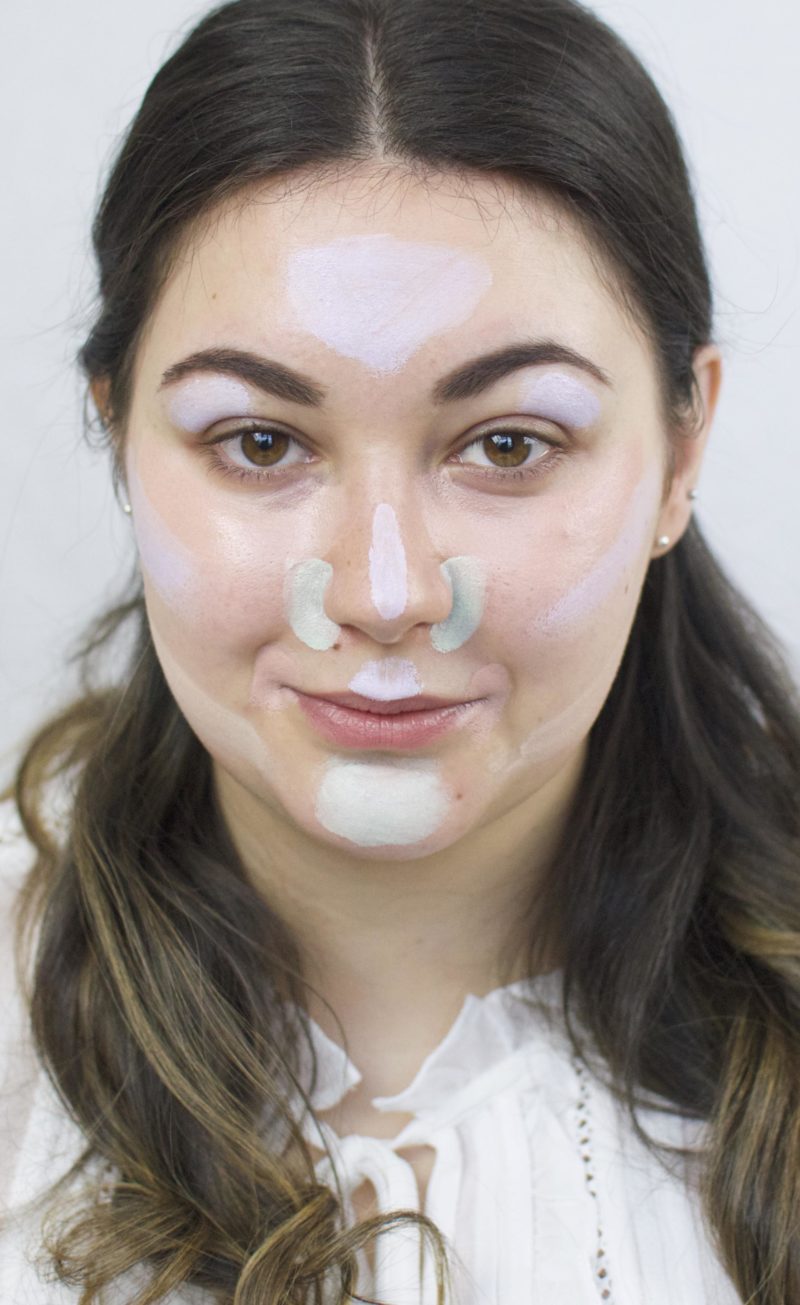 I find all the shades in the L'Oreal Infallible Total Cover Full Coverage Longwear Concealer Palette to be amazingly blendable! I applied the products with a flat foundation brush and blended them out with a beauty sponge (THIS is the one I used). So under my foundation I just applied the purple & green from the palette – I will be moving on to concealing with the skintone shades after my foundation.
Next I tried out a few shades from the next very exciting palette; the Maybelline Master Camo Colour Correcting Concealer. Unlike the L'Oreal palette, this palette comes in different shades and I went for the 01 Light.
Inside is six different shades including skintone concealer shades, as well as a shimmery illuminator and more colour correcting shades. There is a green, like the first palette, for canceling out redness. There is a yellow, which is great for brightening. And a slightly salmon toned concealer, which is great for canceling out blue under the eyes.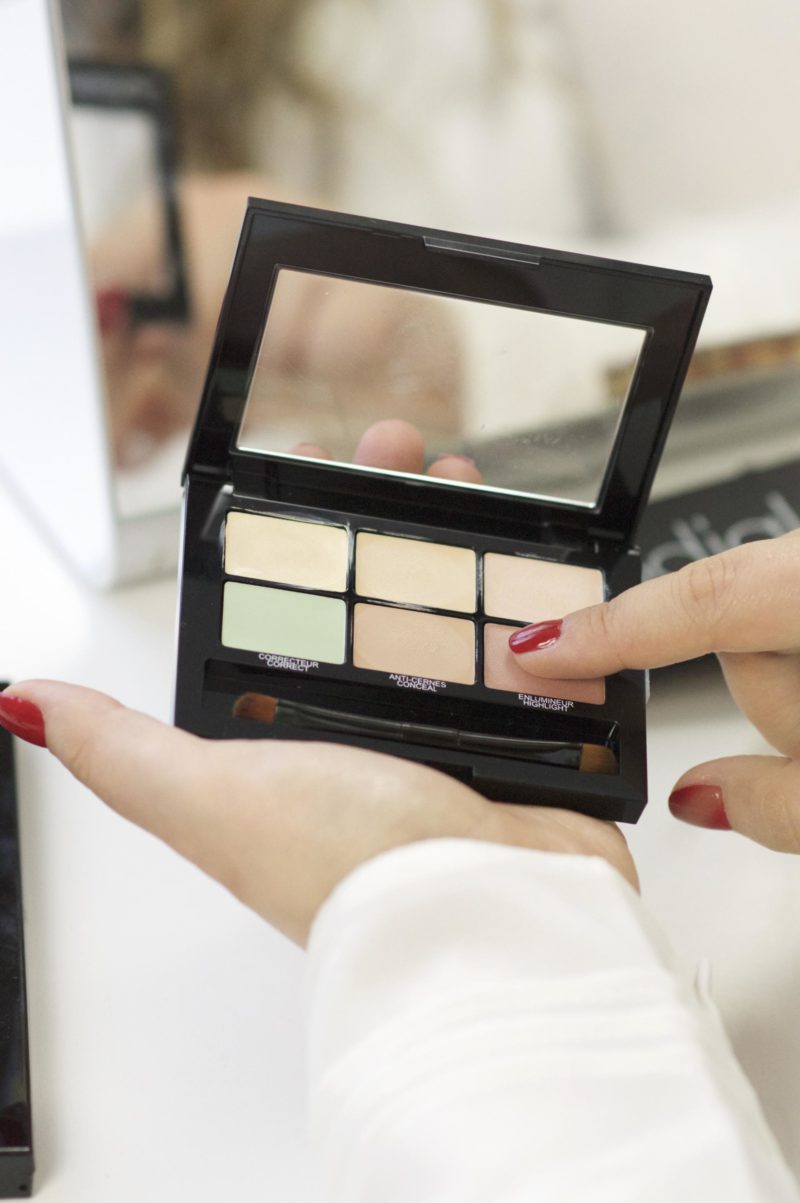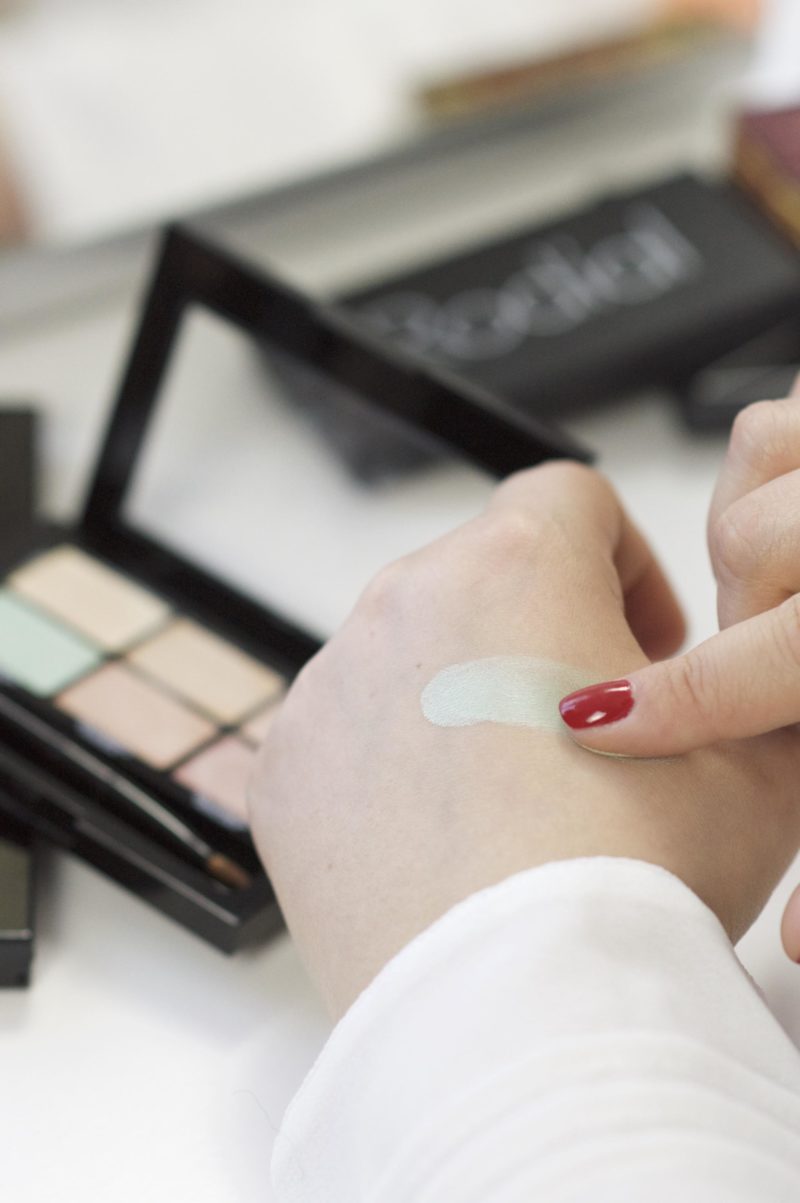 I found the shades in the Maybelline Master Camo Colour Correcting Concealer palette do blend well, but set quicker than the L'Oreal Infallible Total Cover Full Coverage Longwear Concealer Palette shades. This means you will need to work a little quicker with them.
To finish off my colour correcting I also dipped into the Makeup Revolution Ultra Base Corrector Palette. Although this palette isn't new to the market, it has a huge variety of shades and is a great, affordable pick. Unlike the other palettes, this product is purely focused on colour correcting and not concealing. So there isn't really concealer shades included.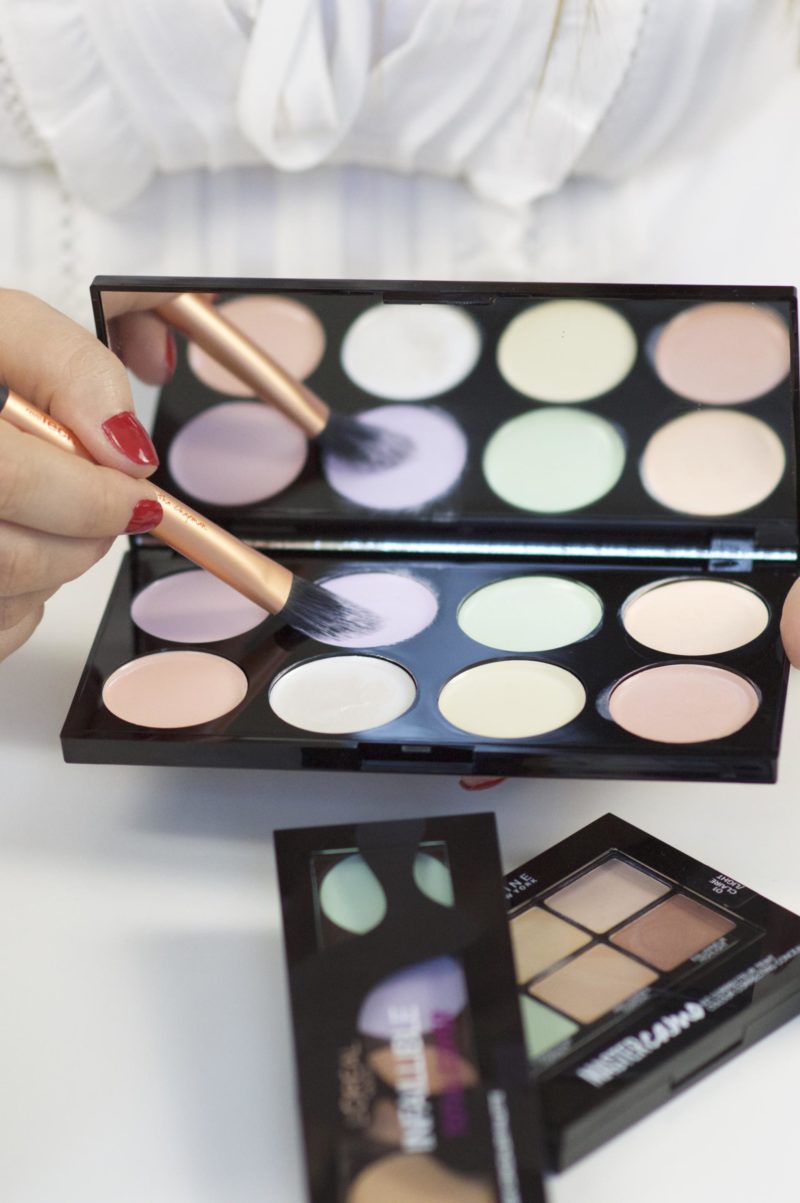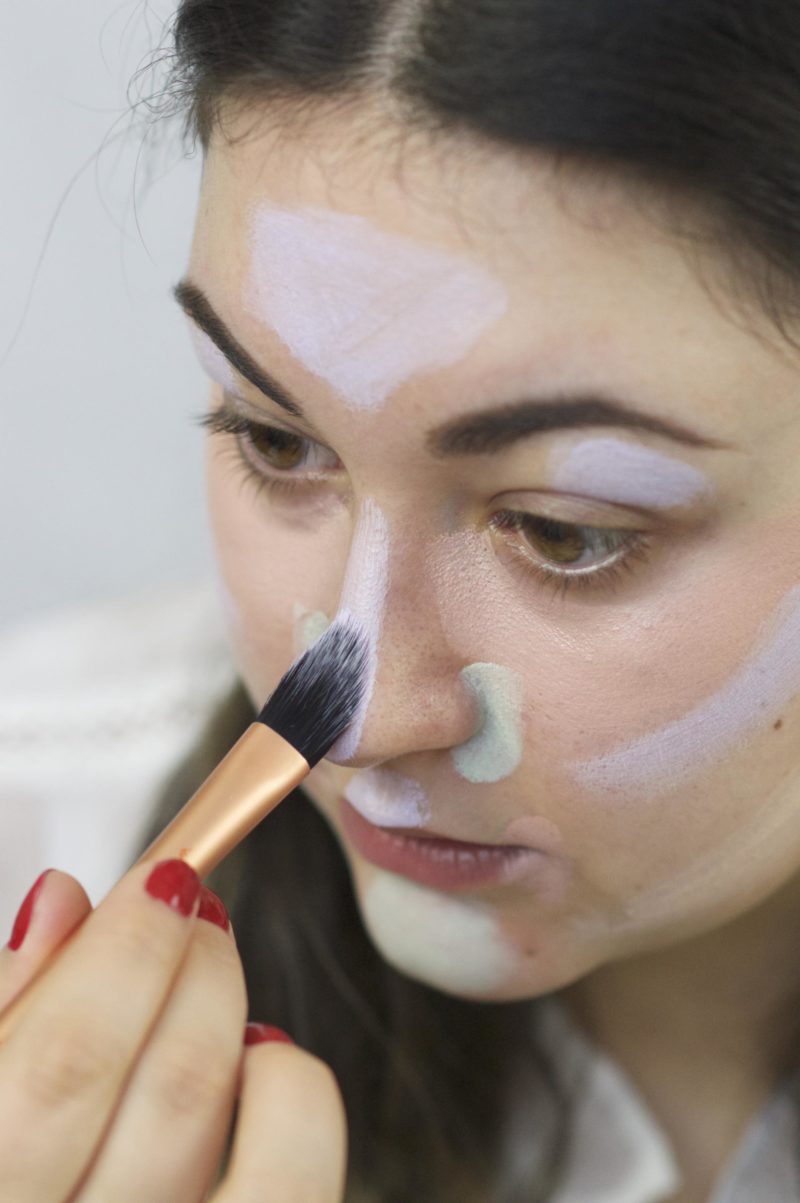 I think for the price, this palette is amazing! The shades inside are brilliant if you know what you are doing. I did find, however, that they were slightly patchy when blended.
I applied my foundation with a beauty sponge (THIS is the one I used), to be sure not to move the colours underneath. Then I went back to the concealer shades in the L'Oreal palette to just brighten my under eyes.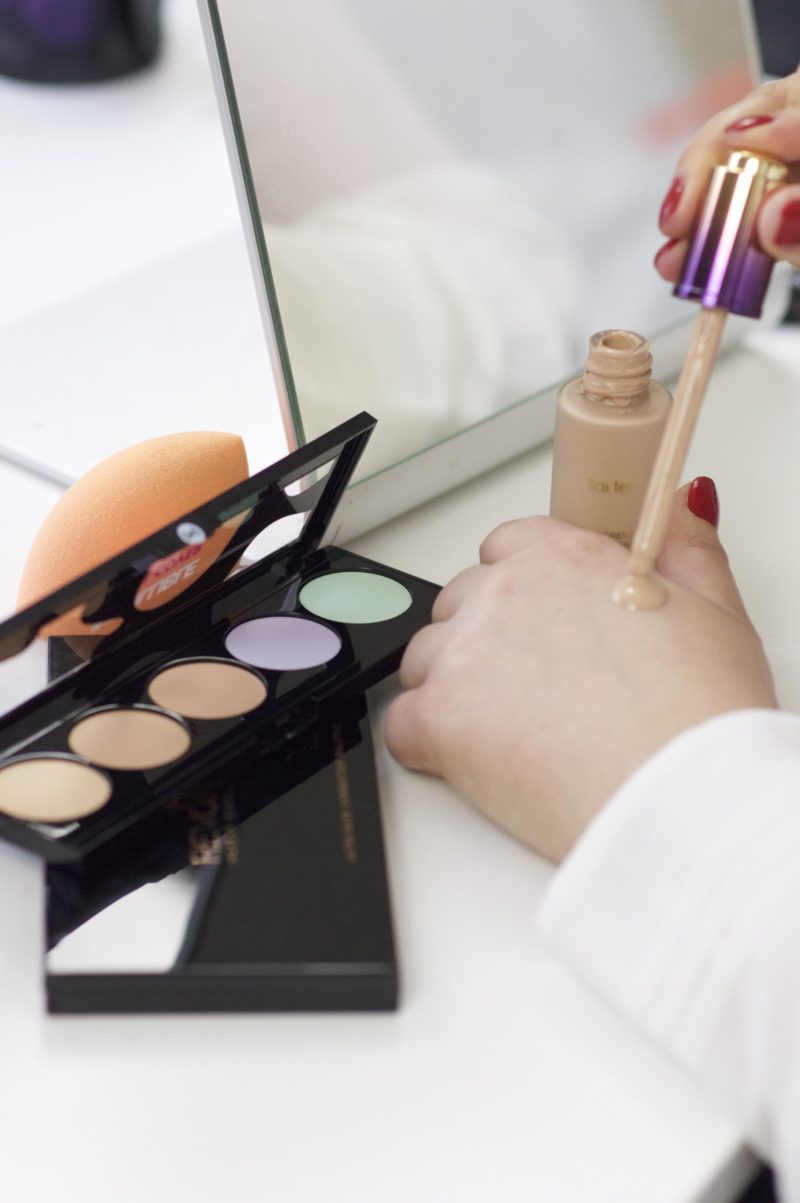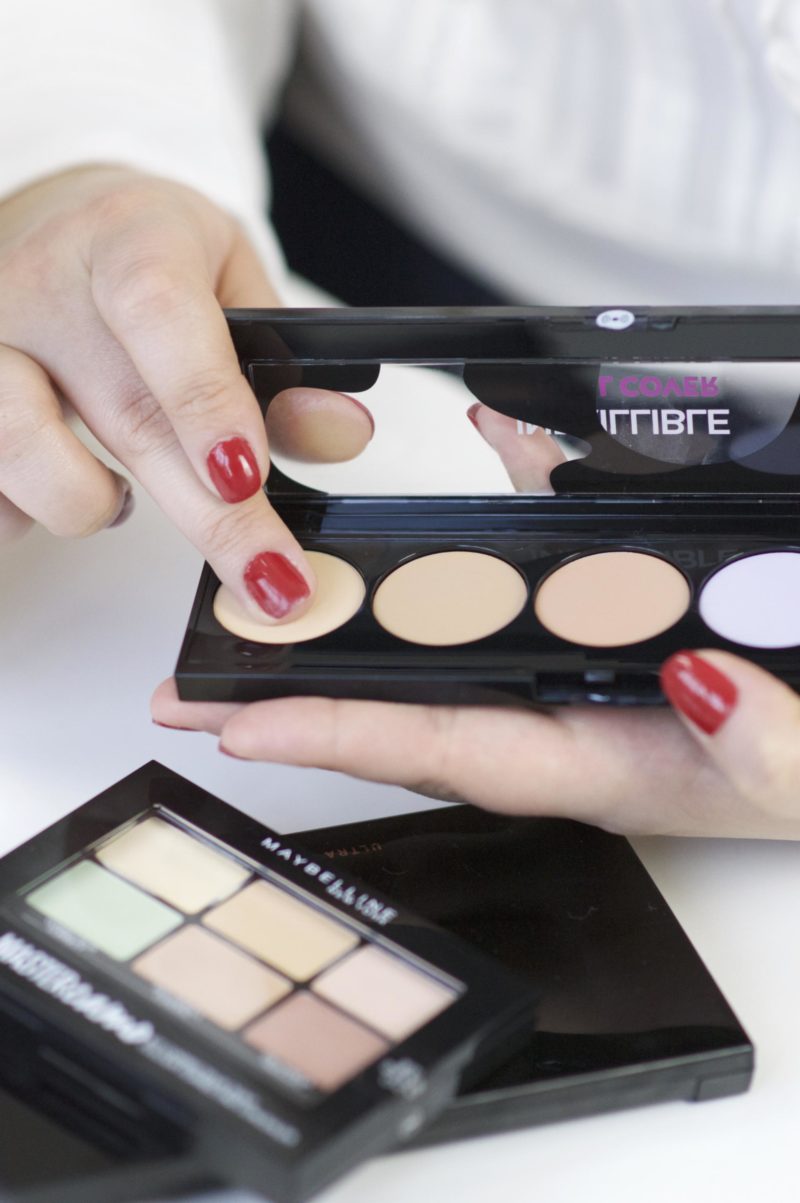 I found that the slight blemishes I had before colour correcting were covered by just my foundation, as the green had cancelled the redness out. The centre of my face; where I applied the purple, was softly highlighted. Throughout the day, where redness normally appears around my chin and nose area, just didn't happen. The green I had placed there before my foundation neutralised the redness!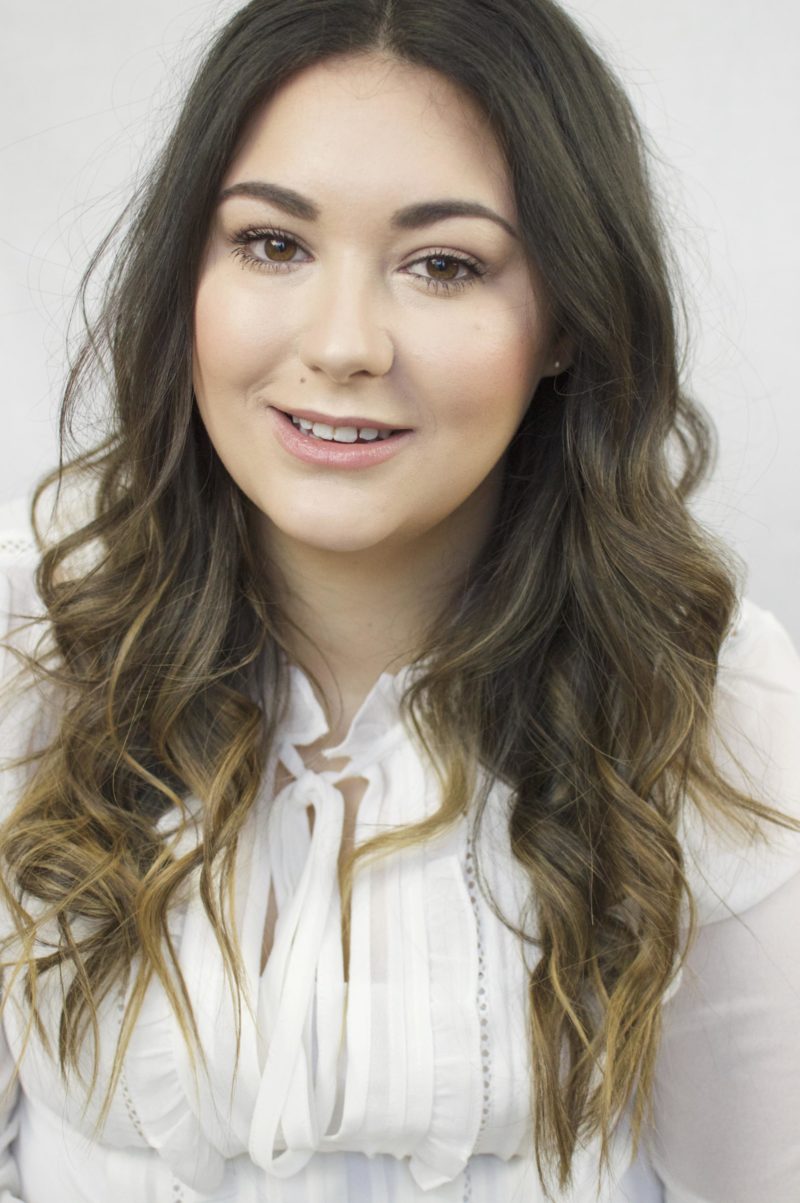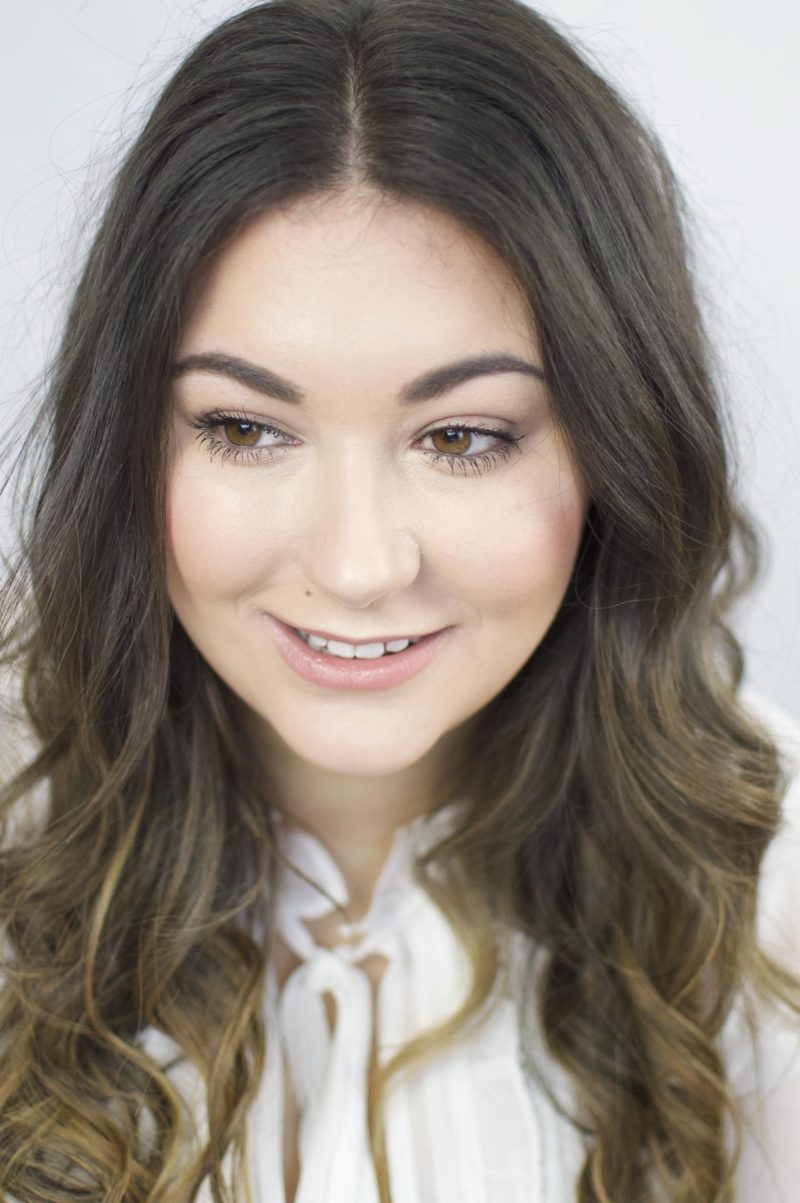 Although colour correcting isn't something I would do on an everyday basis, the results are fantastic. Have you ever tried colour correcting? Let me know in the comments below!
Sa
Shop What I'm Wearing: HERE
Shop this post & other colour correcting favourites: