If you saw my post all about the Look Fantastic Beauty Subscription Box (you can read the post HERE), then you'll know the #LFSPARKLE Box completely blew me away. I absolutely loved reviewing the box, and discovering the brands and products inside. The team over at Look Fantastic must have loved my review too because they have sent me over the #LFXMAS Box to feature on Made From Beauty & even featured my post on their blog (you can see that HERE)!
So this month is all about getting festive ready, looking and feeling your best for the party season. The first product inside is the perfect way to start the pre-party; the Bubble T Bath Bombs Hibiscus & Acai Berry Tea Bath Fizzer.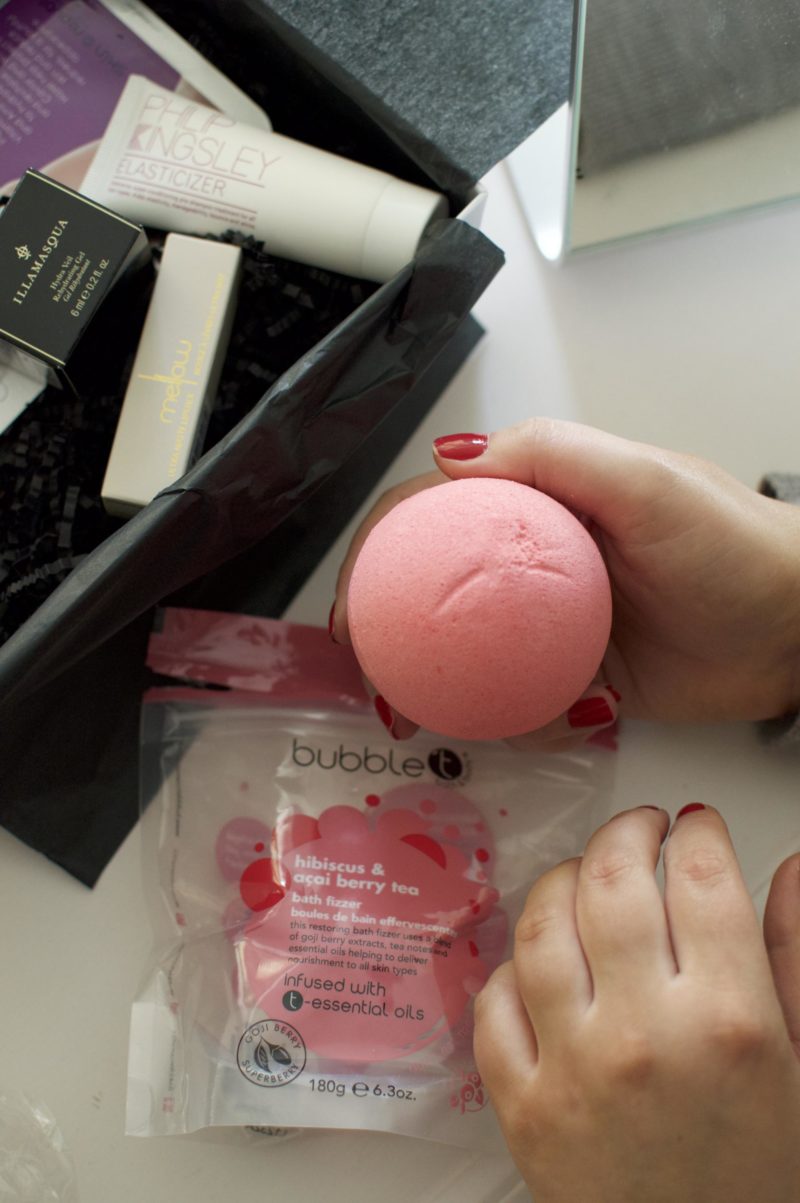 This gorgeous smelling, fizzy treat is perfect for dropping into the tub before a nice long soak to get skin prepped for the night ahead. The blend of Hibiscus and goji berry extracts make a delightful, restorative scent that will fill the bathroom for hours. You could also choose to save this frizzer for after a long night of celebrations as it is packed full of unique antioxidants and paraben free.
The next product in the box is also incredible to use before applying makeup; the Skin Republic CoQ10 + Caviar Sheet Mask.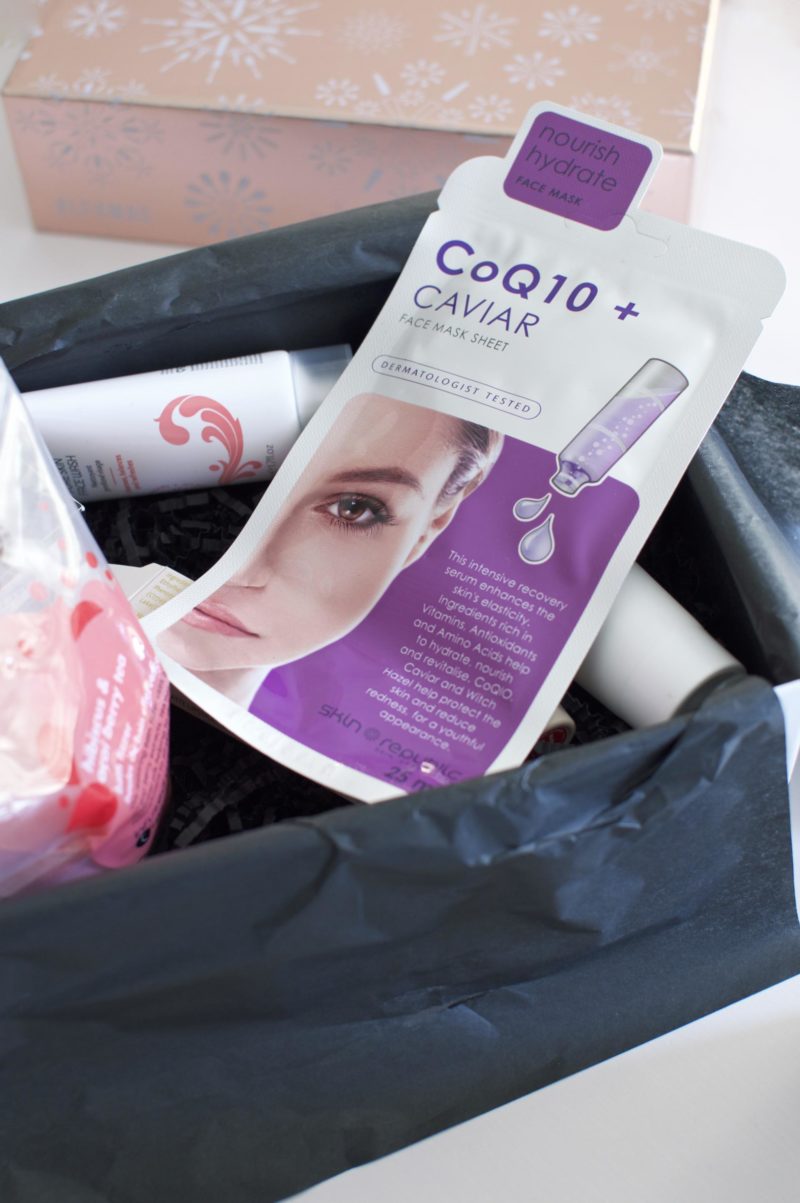 This mask is the perfect instant skin pick-me-up. I do love a good sheet mask me, and this one is no exception! In this little sachet of magical ingredients you'll find a sheet drenched in recovery serum. The serum helps hydrate, lift and reduce redness all in under 20 minutes! You could also save this for Boxing Day morning too; let the CoQ10, a source of vitamins, nucleic acids, phospholipids and proteins, get to work on hungover skin to bring your glow back!
The final part of the pre-party section of the box is the Philip Kingsley Elasticizer. If you've been a reader of the blog for a while you'll know I am totally an utterly in love with this product. It truly is the best hair mask I have ever used – Bold Statement (I have tried a lot of hair masks)! This is an incredible mask for hydrating and rebuilding the hair. A pre-shampoo treatment, you apply to wet hair to help the product soak in, improving manageability and the elasticity of the hair. After one treatment with this hair hair will be soft, smooth and beautiful, yet still with body and naturally nourished without being coated in horrible silicones!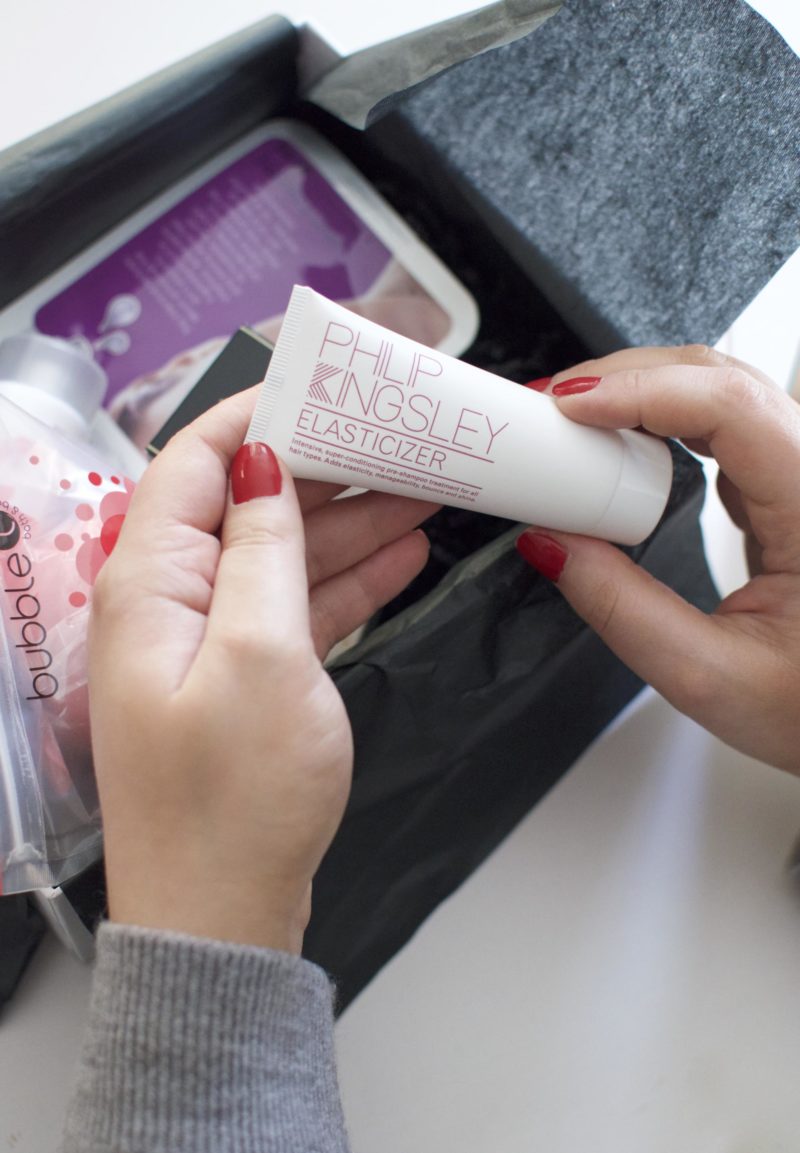 To start off your makeup for your christmas shenanigans, what better product than the Illamasqua Hydra Veil Primer? Now, shock horror, this might actually be the first Illamasqua product I've ever tried?! But boy am I in love! This primer works throughout the day (or night) to hydrate the skin, which is essential for makeup longevity, as well as working to balance the skin – keeping your base in place effortlessly!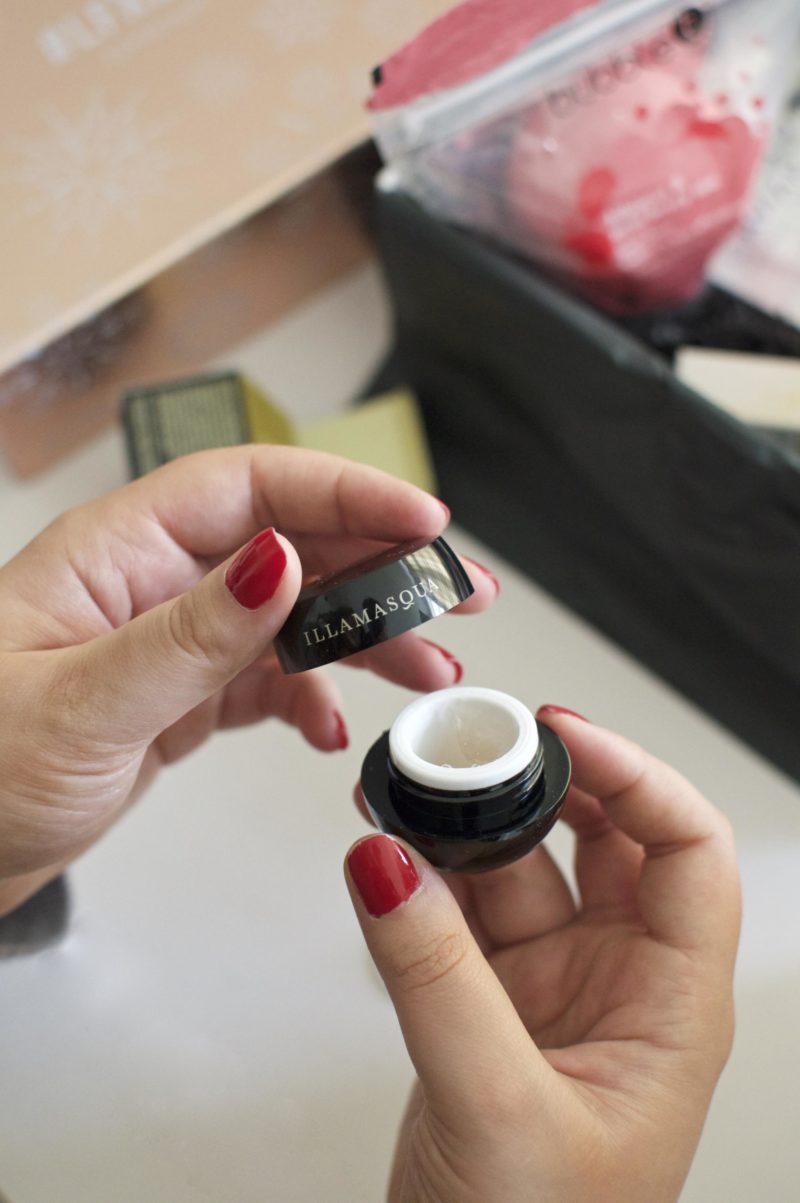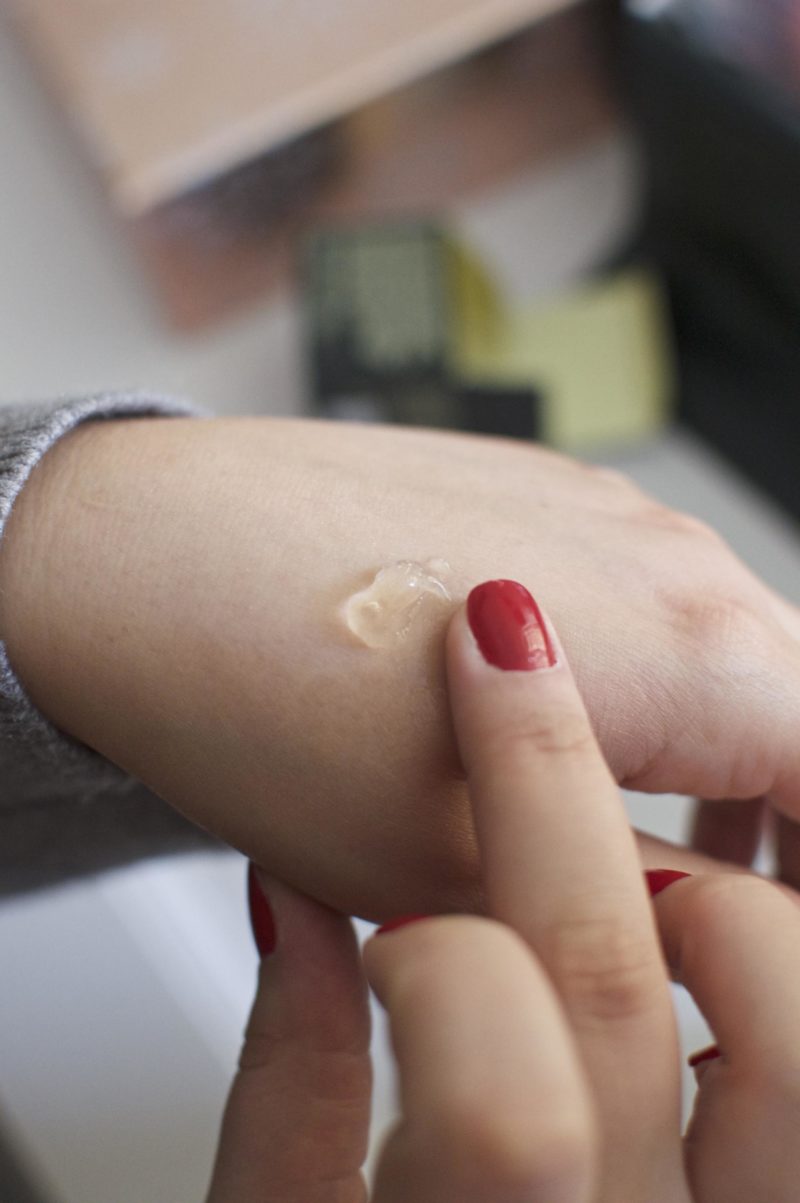 There is also a stunning full sized lipstick in the #LFXMAS Box; the Mellow Cosmetics Matte Lipstick in Madness.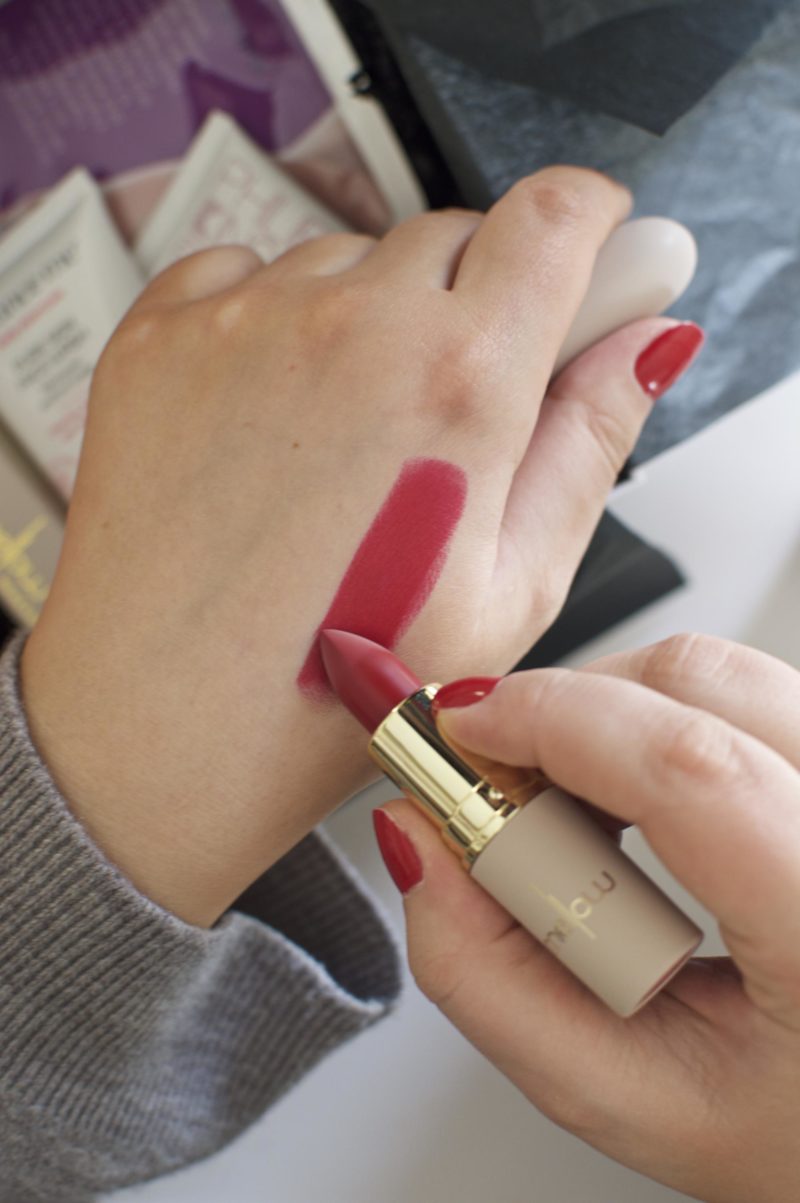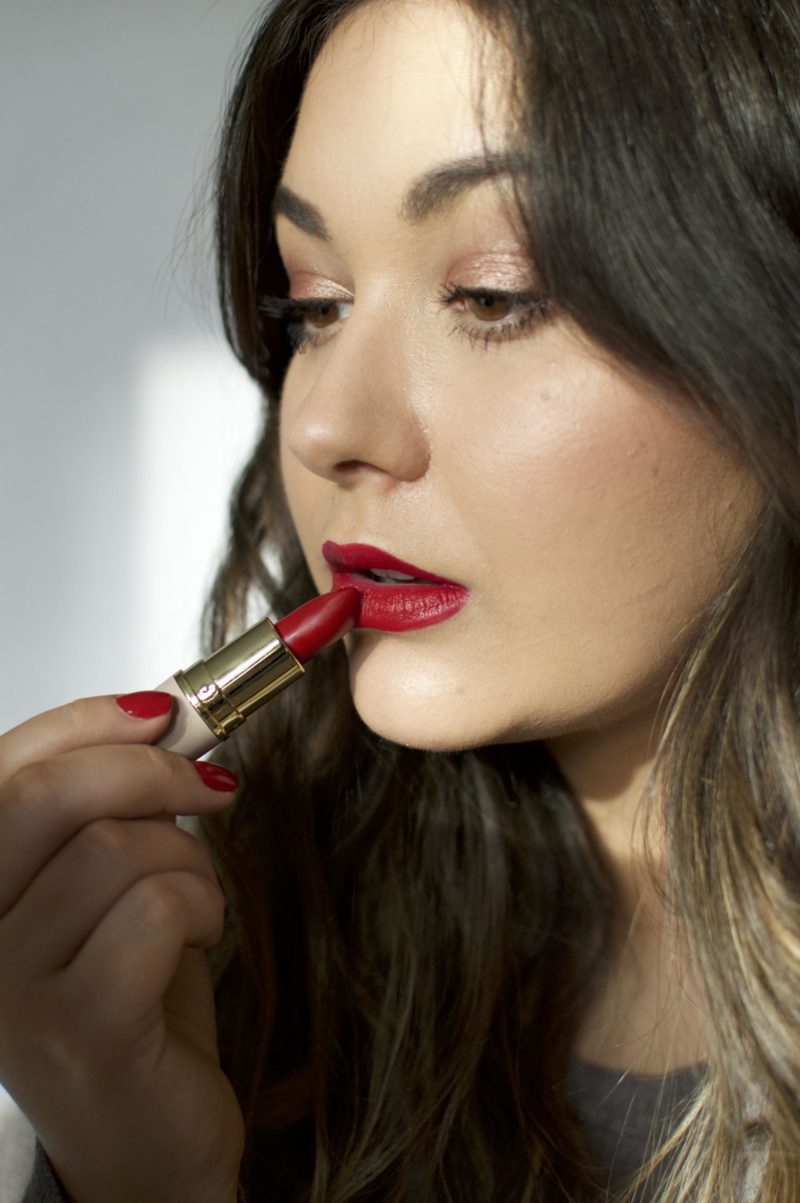 This is truly a magical red, perfect for any festive occasion. I was blown away by how highly pigmented this lipstick was. I hadn't tried any of Mellow's products before, so thank you Look Fantastic for introducing me to another incredible brand! The formula of this lip colour is so rich and you'll be happy to know that it is moisturising, semi-matte and still long-wearing!
And after all that Look Fantastic have also included a product to help you remove your makeup and clean your skin; the Balance Me Pure Skin Face Wash.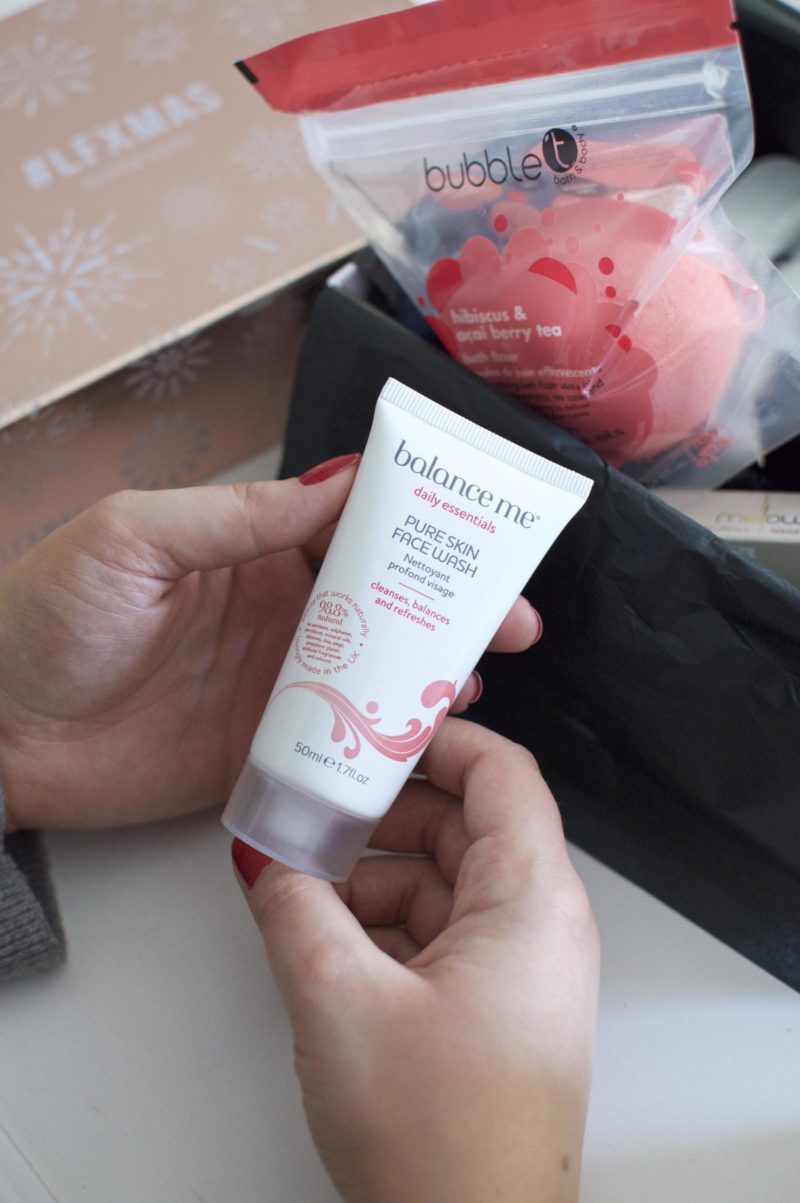 This is no ordinary face wash however! There is a blend of grapefruit, petitgrain and frankincense essential oils to nourish and calm skin. Also the natural spruce knot extract works to improve skins appearance and reduce redness. To make sure all your makeup is gently lifted from the surface of your skin, Balance Me have added anti-oxidant rich moringa and rice bran oils (which are commonly found in higher-end skincare) to brighten and revive.
I think hopefully you'll agree that the #LFXMAS Box is pretty awesome! There is still time to get this addition before christmas on the Look Fantastic site HERE. Also, as I mentioned in THIS GIFT GUIDE, you could also buy a subscription to the Look Fantastic box HERE and have it delivered to someone's doorstep for a gift every month and not just for christmas!
I have so say, unlike other boxes on the market, I am so happy that the box comes with lots of full sized products each month. I have also found that the miniatures included are not one-use or so small you don't get a real feel for the product!
So what do you think of the #LFXMAS Box? Let me know in the comments below!
Sam
Follow Made From Beauty on Bloglovin'
unpaid post, all opinions are my own, contains gifted items