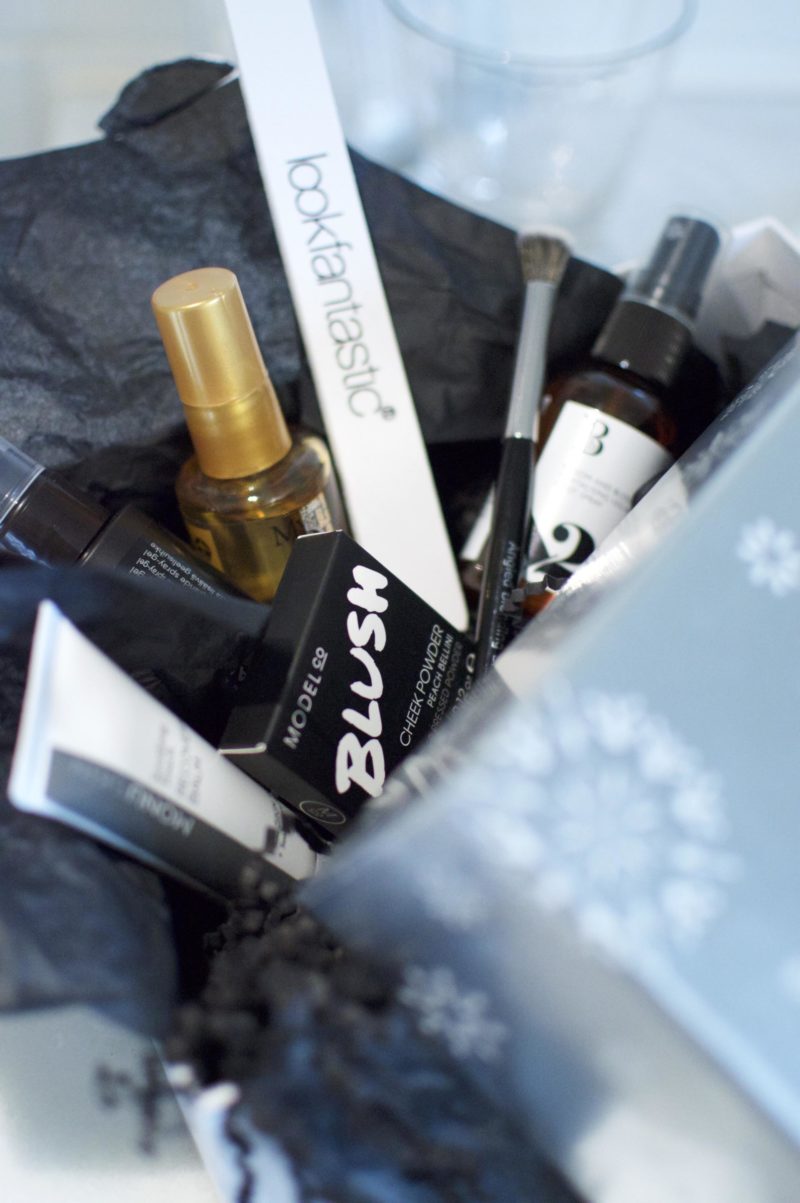 I have a little beauty confession to make: I do not have a single beauty box subscription. I may be totally and utterly addicted to all things beauty, but I have never actually taken the plunge to buy a monthly subscription. I think it's because there hasn't been a box that has completely stolen my heart. Well, that was the case until I saw the Look Fantastic #LFSPARKLE Beauty Box. It might have been Beauty Subscription FoMO or simply the Christmasy packaging that caught my eye – but whatever it was, I couldn't wait to try out all the products inside!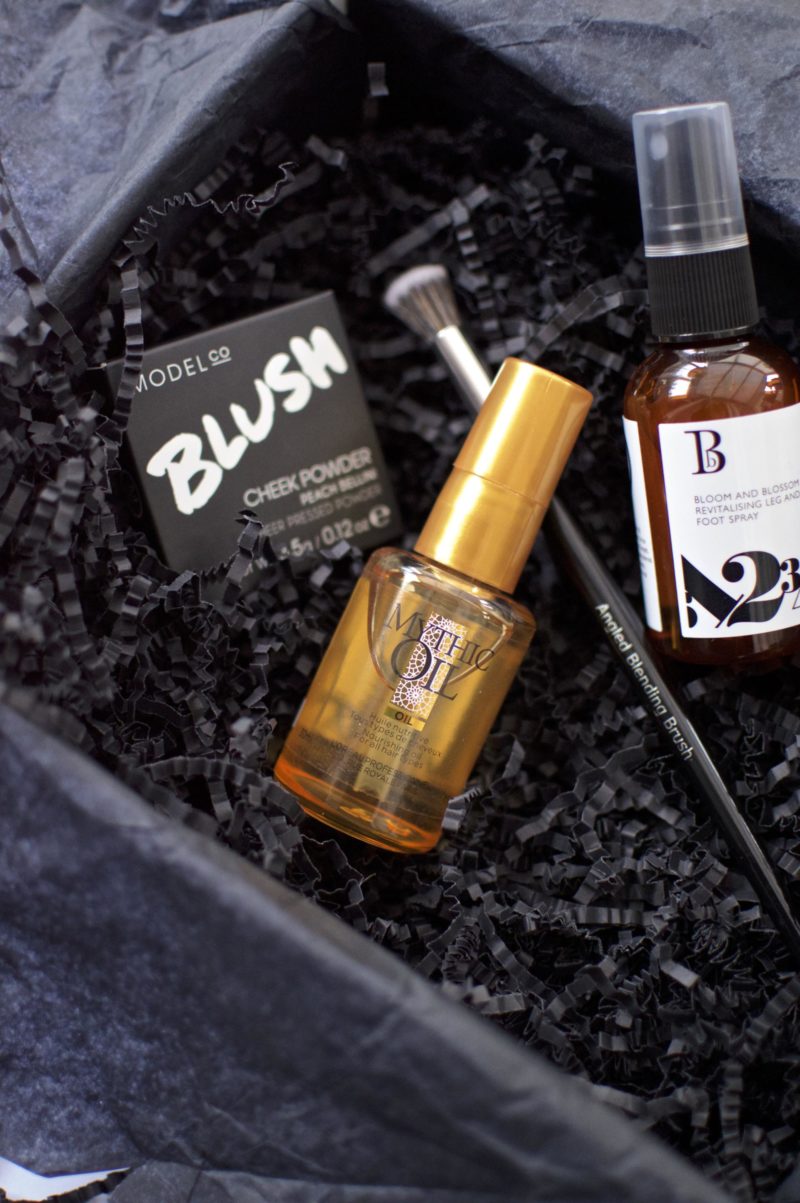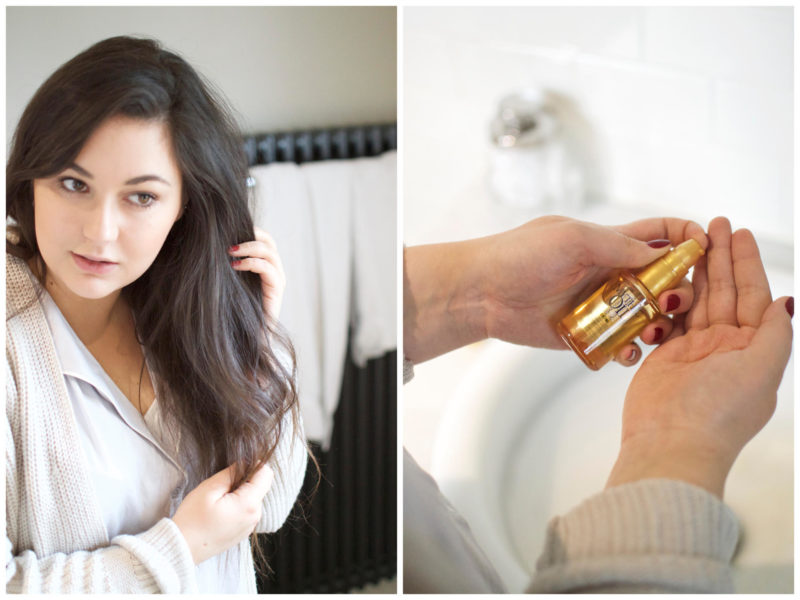 Right on the top of my box was the L'Oreal Mythic Oil. Now, if you know me, you'll know I love a good hair oil. With my long, dry hair, I apply a hair oil almost everyday, and the L'Oreal Mythic Oil is one I've wanted to try out for a while. The blend of avocado and grape seed oils insure the texture of this product is super luxurious and hydrating for the hair. Although L'Oreal suggest you apply the oil to wet hair and then blow-dry (which I've tried by the way and love it) I love using the Mythic Oil as the ultimate finishing-shine-inducing hydration to finish off my style. I simply scrunch a little bit into the ends of my hair to help smooth them out.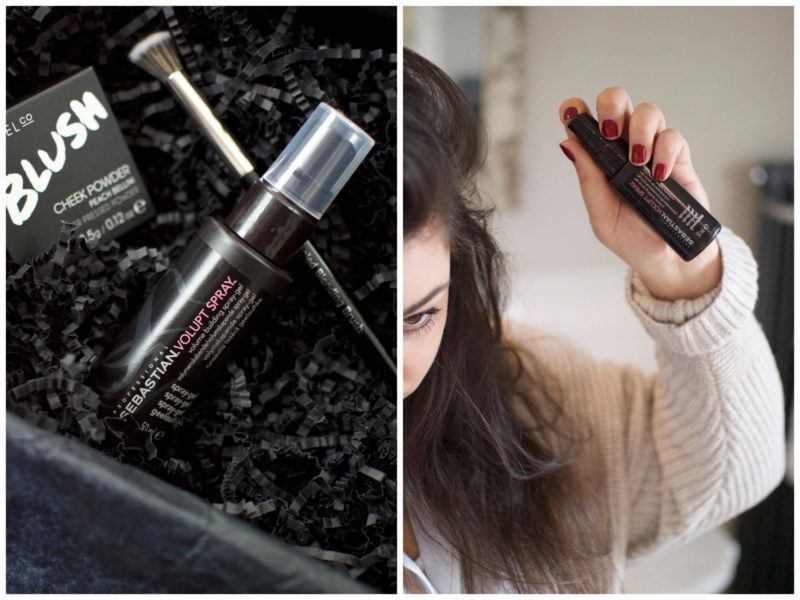 Another hair product in the box that I had been dying to try out is the Sebastian Volupt Spray Gel. After meeting the team behind Sebastian at THIS event, I have been a huge fan of the brand. This product promises intense volume, with flexible hold and no stickiness. The two-phase formula (make sure you shake this one) and cushion particle technology pump up the hair all day long.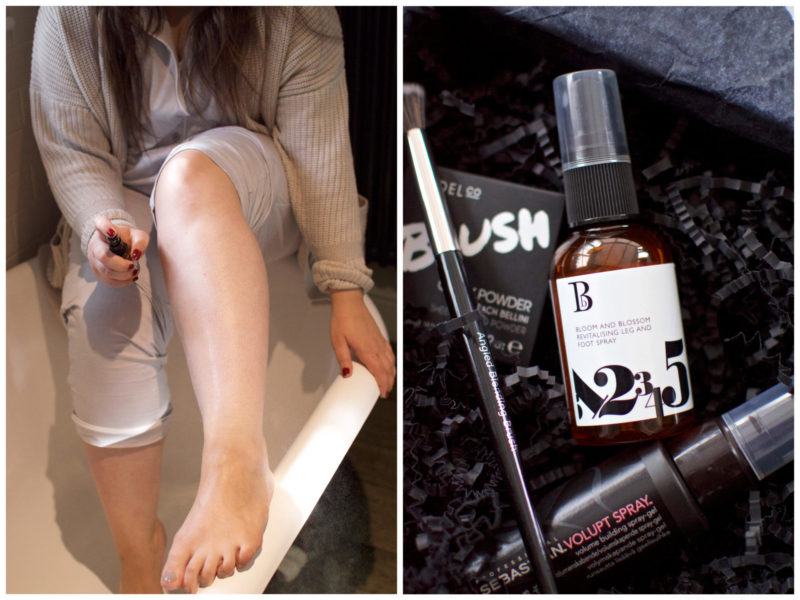 If there is one thing beauty subscription boxes are famous for, it's introducing a beauty lover like me to a product they haven't even heard of before! When I saw the Bloom and Blossom Leg and Foot Spray in the #LFSPARKLE Beauty Box I was intrigued. This spray helps to alleviate water retention in legs, ankles and feet. The cooling aloe vera and tangerine oils refresh tired feet and soothe legs after a hard day. Not a product I ever thought I would need, but I actually really like. Although I didn't see immediate results, I did really enjoy the scent and cooling effect the product had.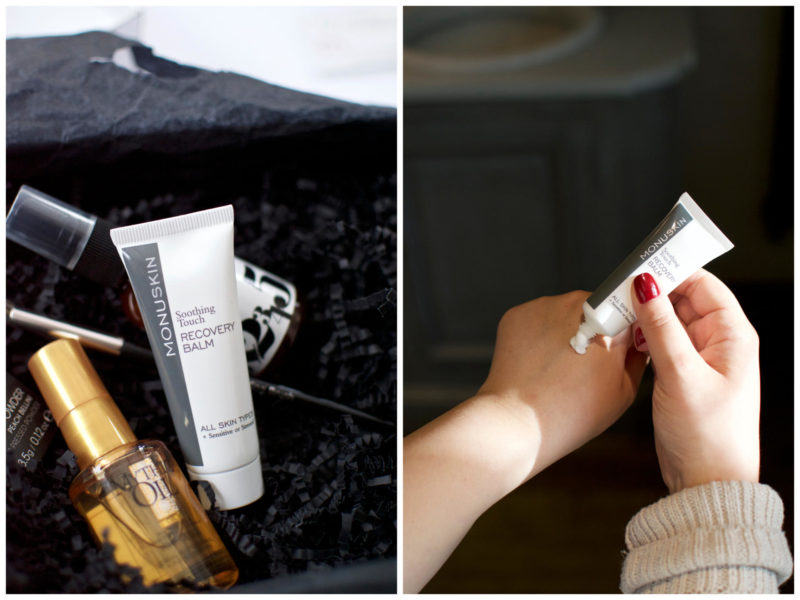 Next in the box was the Monu Skin Recovery Balm. I hadn't actually heard of Monu Skin before the #LFSPARKLE Beauty Box so it's great to be introduced to a new brand. This moisturiser is soothing and really hydrating. It's gentle formula gives immediate relief to irritation and reduce inflammation over time.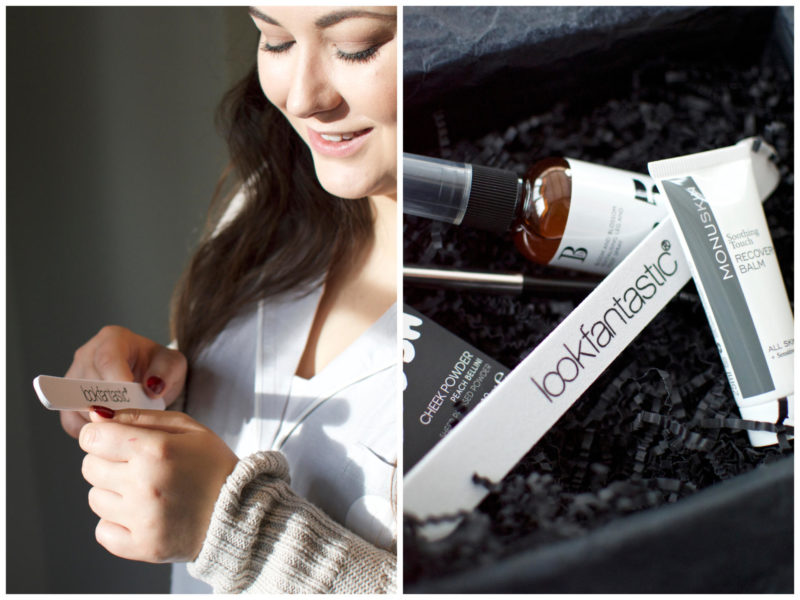 Look Fantastic have also thrown in a gorgeous shimmery nail file to the box. A great handbag staple and perfect to whip out around christmas, showing off the silver glitter on the underside.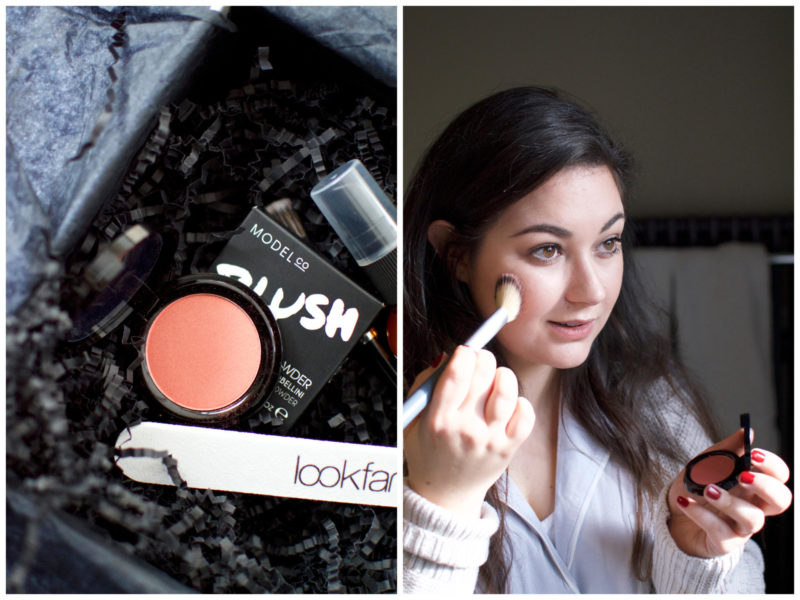 Now on to the makeup side of the box! I was pleased to see the ModelCo's BLUSH Cheek Powder in there as I do love a blush. In the shade Peach Bellini, this shimmery peachy pink is great worn subtly on it's own or as a 'blush topper' to give extra radiance to another blush.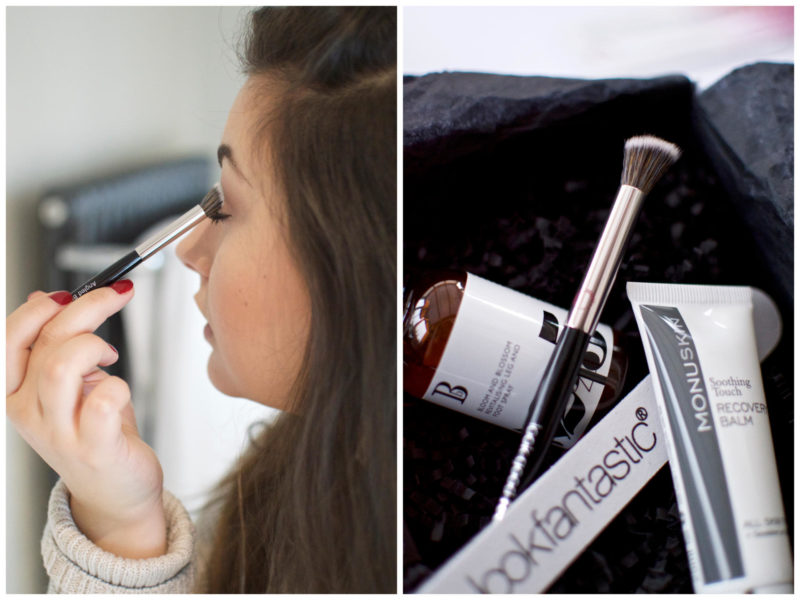 And the final product in the box was this Look Good Feel Better Angled Blending Brush. If you saw THIS POST, you'll know why supporting LGFB is very close to my heart. The charity support women with cancer worldwide, so it's great to see one of there products included in the box. The brush itself is actually very nice. The soft bristles make it perfect for sweeping across a was of colour on the eyelids, or for amping up the crease with a darker colour for the evening.
Now if all those products weren't enough – you also get a copy of Elle free with the box!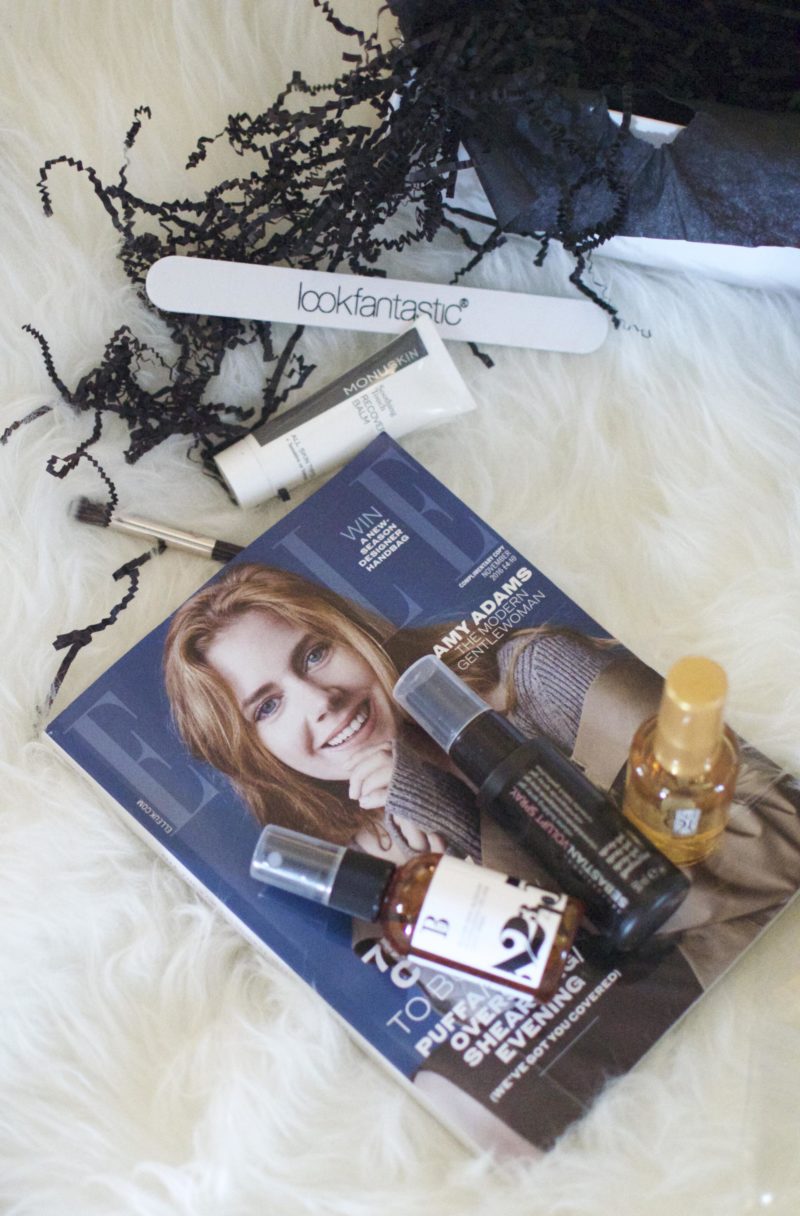 I think you'll agree that Look Fantastic have packed a whole lot of products into the #LFSPARKLE Beauty Box! I think this could be the beauty box that finally wins my heart and nabs my subscription – what do you guys think? Let me know in the comments below!
Sam
Follow Made From Beauty on Bloglovin'
unpaid post, all opinions are my own, contains gifted items