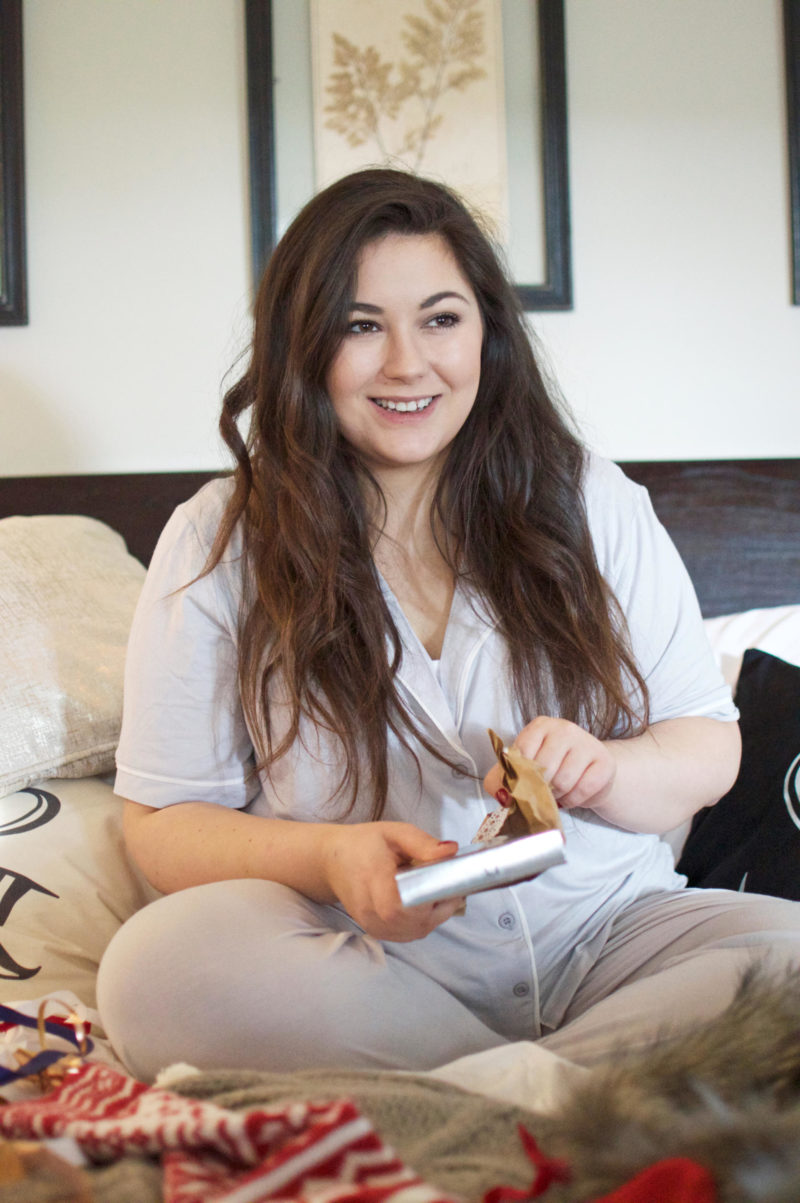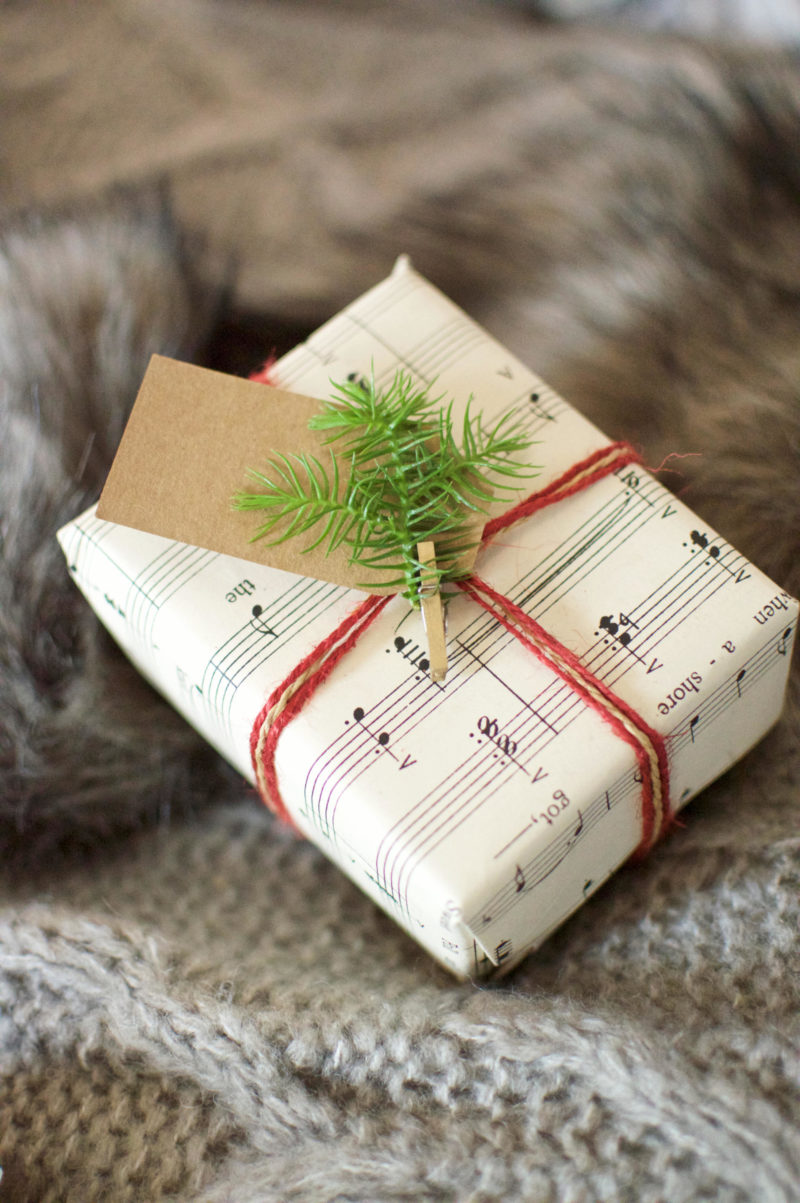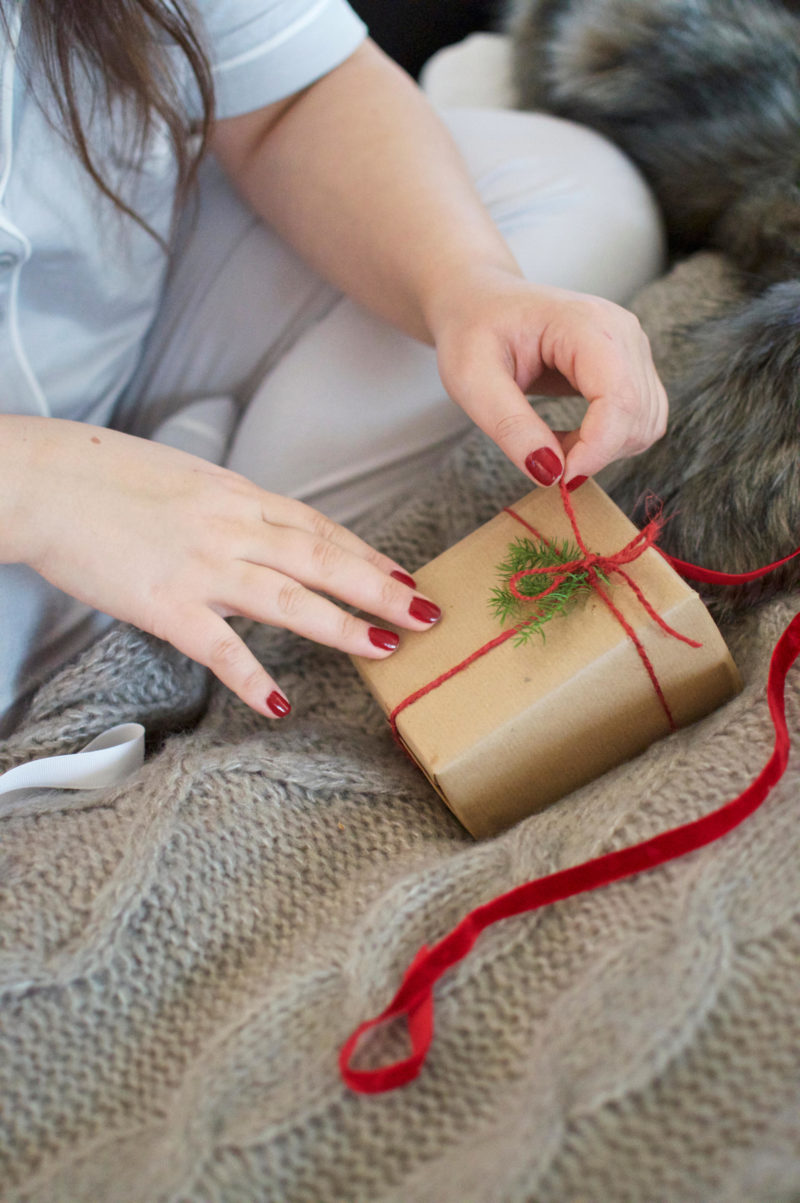 It's finally here! My BIG Beauty Gift Guide! If you saw THIS POST you'll know last week I posted my Beauty Stocking Fillers Gift Guide, and you guys have seemed to love that post. But in this post I'll be talking all about the best beauty gifts on the market; from makeup to bodycare, haircare to nails – this is biggin' to get ready…
YSL Touche Éclat Art Of Highlighting' Christmas Gift Set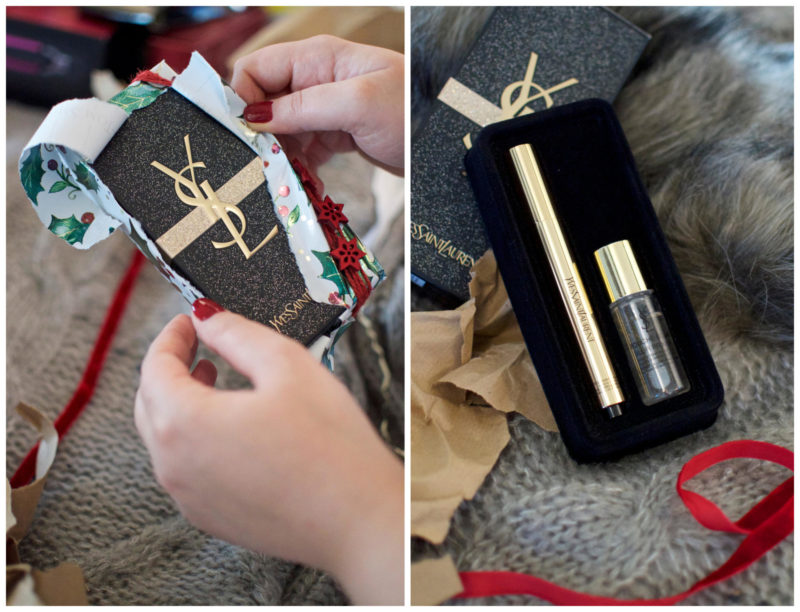 First up is this gorgeous YSL Touche Éclat Art Of Highlighting' Christmas gift set. I've been a huge fan of YSL for a while and this set is great for those who already know the brand or who are just getting into luxury beauty. Inside there's a full sized Touche Éclat pen; a divine product perfect for highlighting the face and canceling out dark circles. There's also a luxury sample of the Touche Éclat Blur Primer. The primer is brilliant for adding radiance to the face with micro-glitter and for minimising the look of pores. The set comes in beautiful glitter packaging which is both pretty and chic.
Dior Diorshow Iconic Overcurl' Christmas Gift Set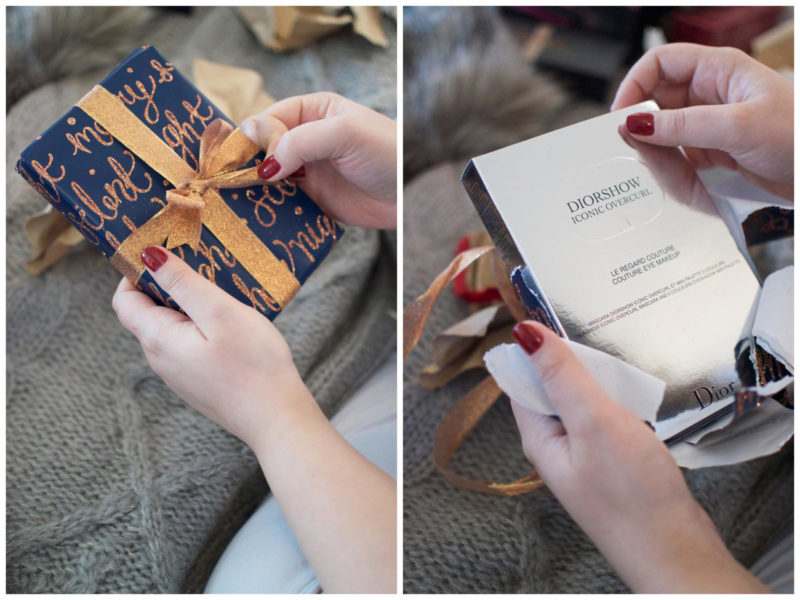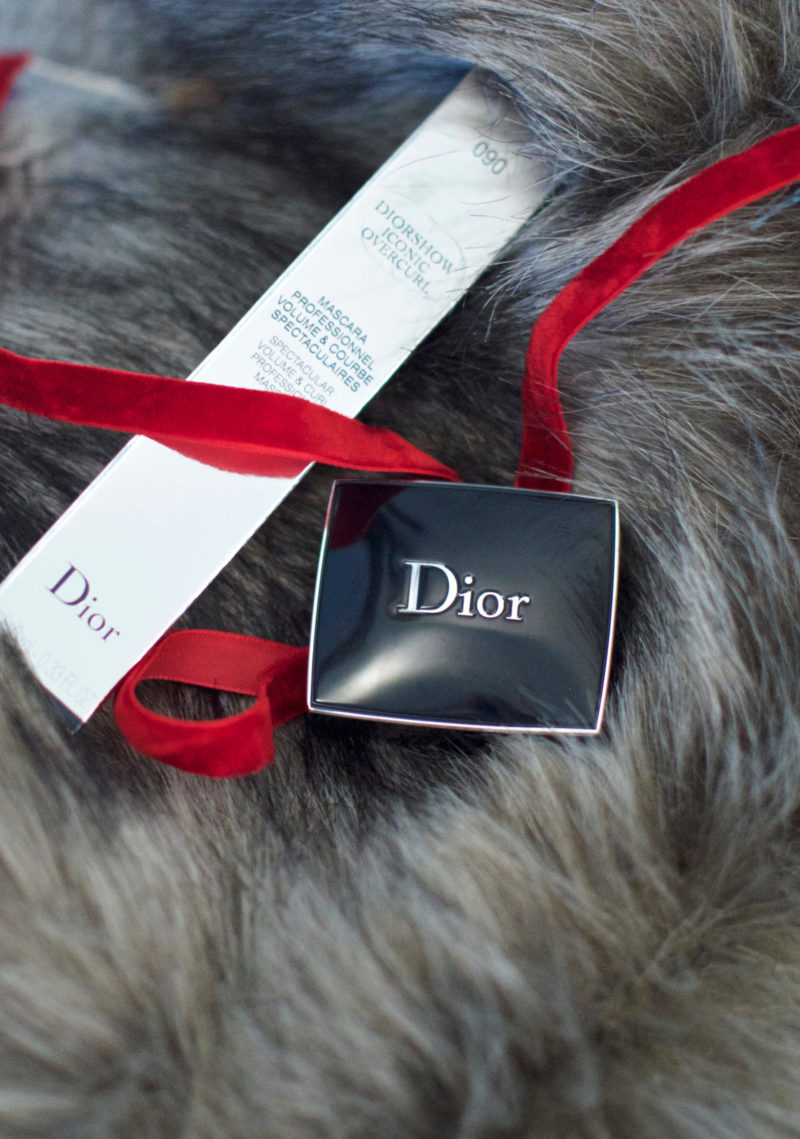 If the YSL set wetted your appetite for luxury makeup sets, then this Dior set is the main course! The Diorshow Iconic Overcurl' Christmas gift set features a full sized Diorshow Iconic overcurl mascara in black; a fabulous mascara for lifting lashes and lengthening them as you apply, and a Mini 5 Couleurs palette in Ambre Nuit. The palette, although small, still feels luxurious with lovely warm-toned neutral shades perfect for anyone of any age.
Stila Bright & Bold Stay All Day Liquid Lipstick Set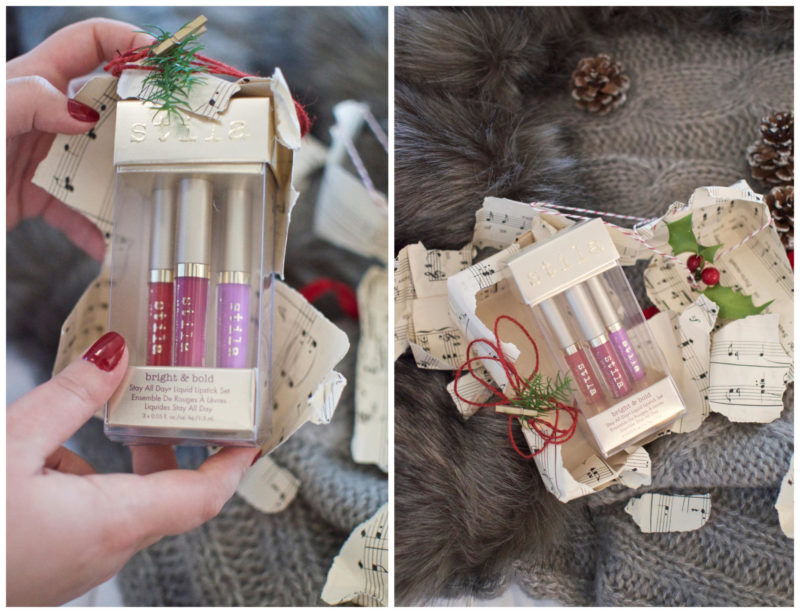 There's never been a more 2016 gift set as the Stila Bright & Bold Stay All Day Liquid Lipstick Set. This year matte lips and liquid lipsticks have been a huge trend, so what better to buy the makeup maven in your life? I went for the Bright & Bold shade range which includes Beso, a true red, Viola, a cool lavender and Lume, a deep fuchsia.
The formula of these liquid lipsticks is truly sensational. They really do last all day, are easy to apply and perfect for making a statement this party season.
Becca Opal Glow on the Go Collection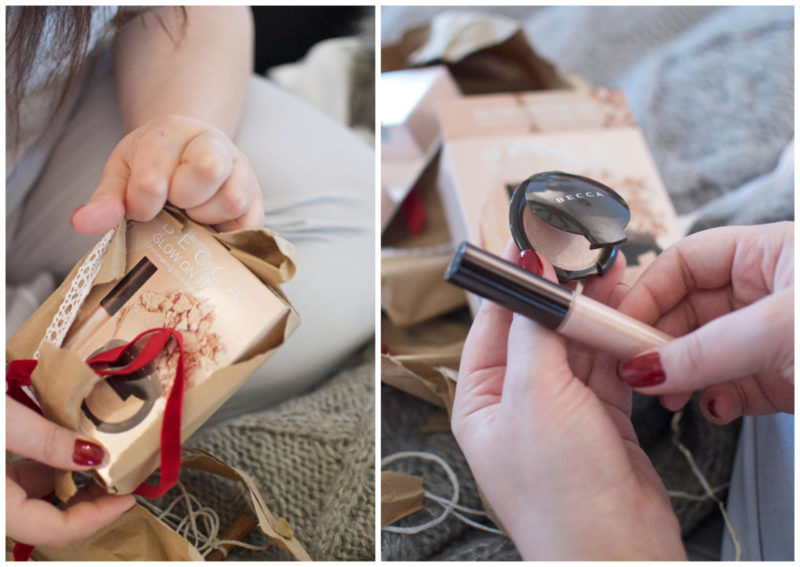 If you're looking for a makeup set that is really on trend for someone then can I also suggest the Becca Opal Glow on the Go Collection. This set was the first Becca products I had ever tried, after hearing lots of brilliant things, and boy am I impressed. Inside is the pressed and liquid versions of the bestselling highlight in Opal.
The shade Opal is a golden, peachy shade, so perfect for lighter skin tones and makes skin beam with it's gorgeous sheen. This is the perfect gift set for a makeup addict who loves their highlight in my opinion.
Olivia Palermo x Ciaté London Nail Polish in New England Fall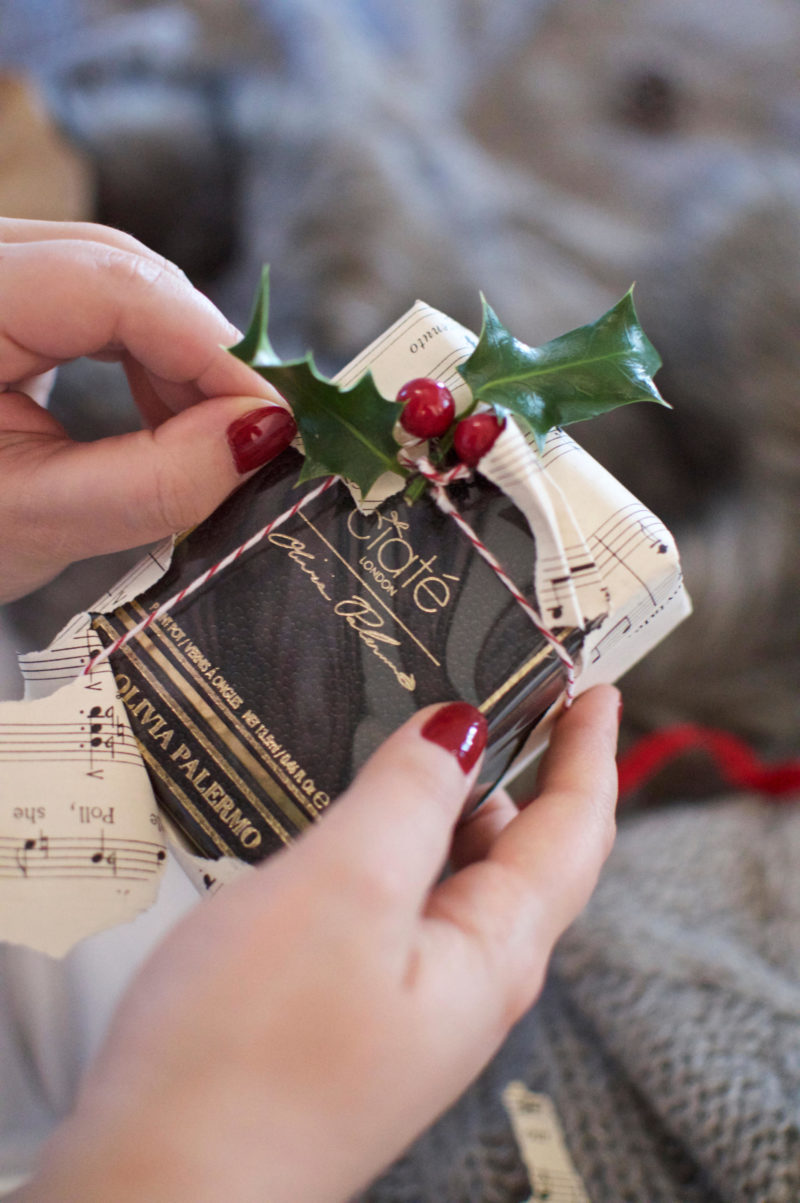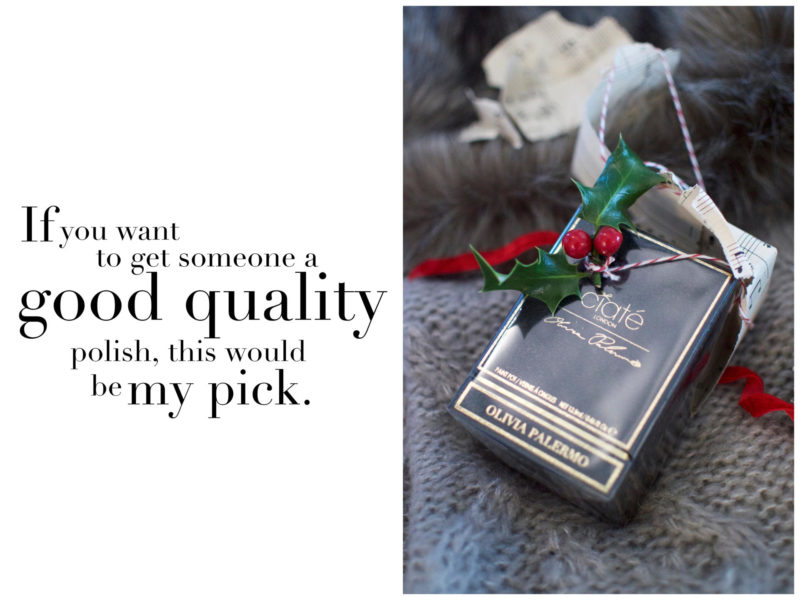 Now if you know someone who will love one of the makeup sets in this gift guide, chances are they'll also love one of these Olivia Palermo x Ciaté London Nail colours. I have picked New England Fall from the limited edition collection; this deep, dusky midnight creme blue – think navy, but with a little somethin' somethin'. If you want to get someone a good quality polish, this would be my pick. You can check out THIS POST if you want to know more about the formula. But check out this luxe packaging – how lovely is this?
Beauty Boxes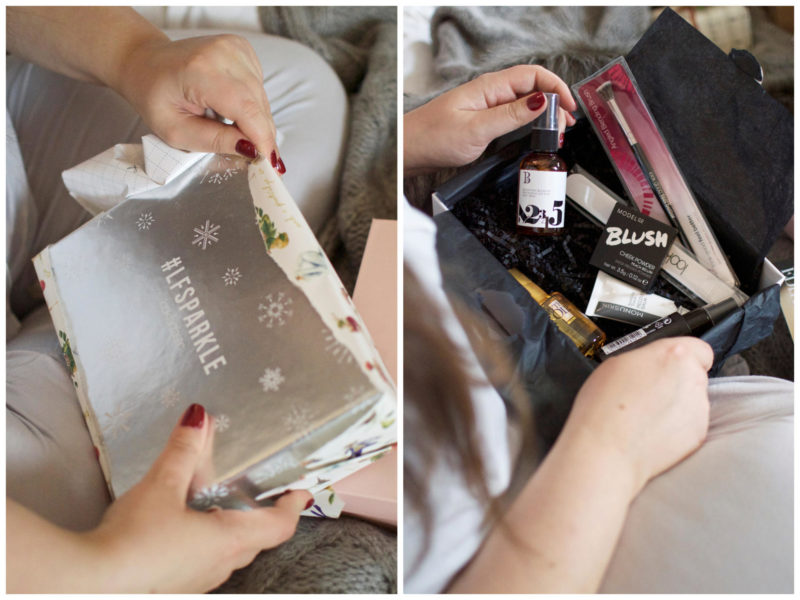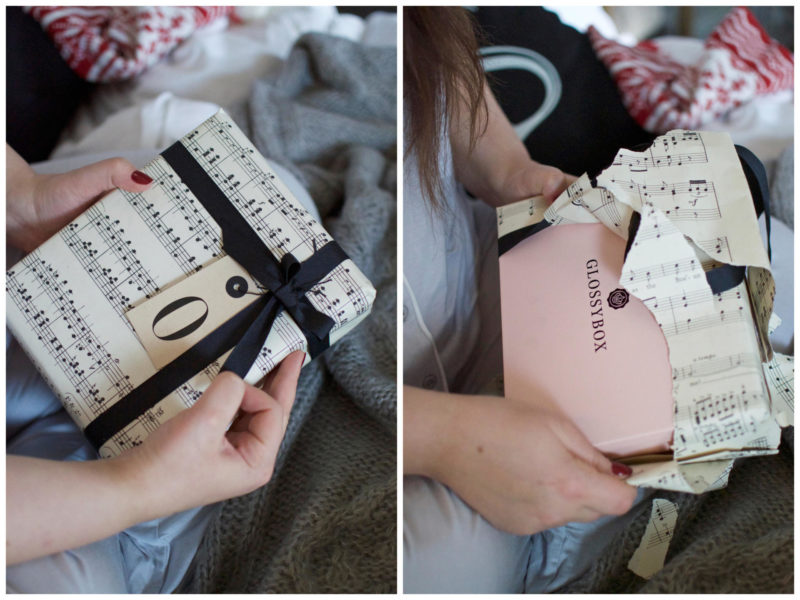 And if you can't choose on one gift set or one product to gift someone this christmas; a beauty box subscription might be the way to go. There are lots on the market; the original being of course GlossyBox, but if you saw THIS POST you'll know I recently fell in love with the Look Fantastic box. This way you get to give the beauty addict in your life a little box of full sized and miniature products each month, that way they'll discover new brands and you'll keep their stash always well stocked.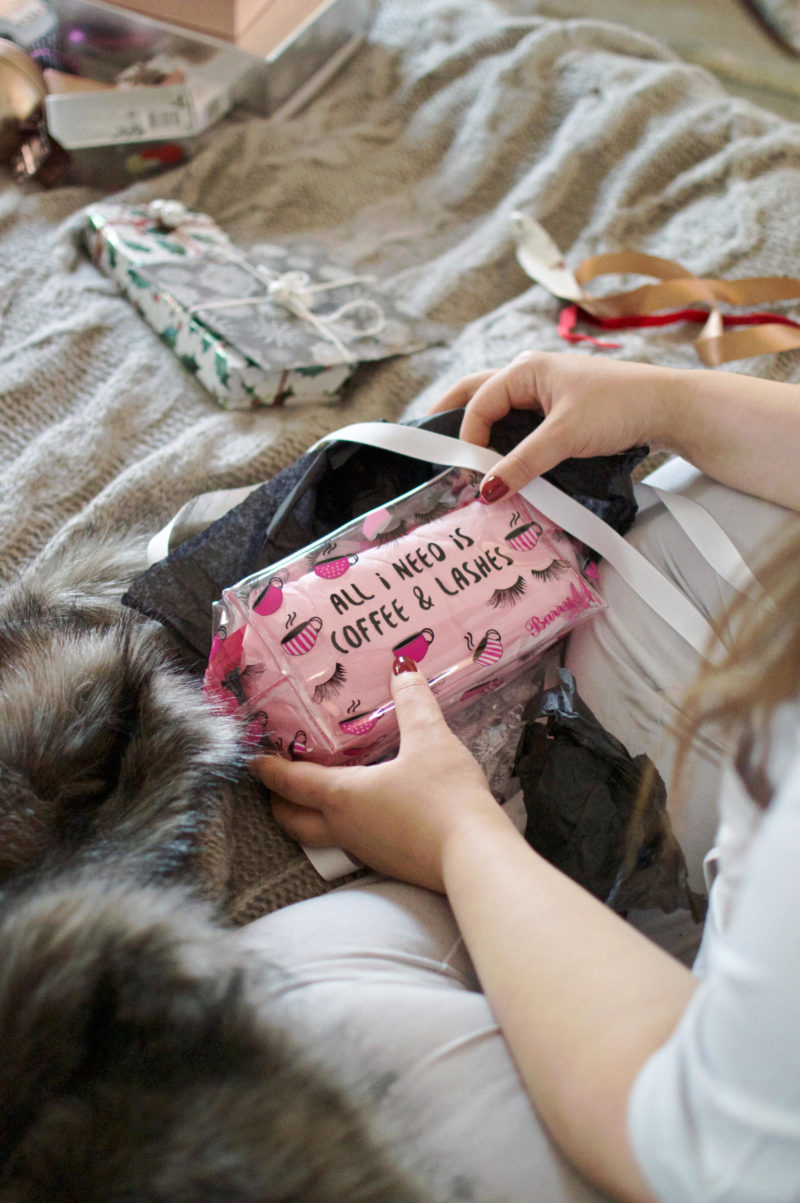 If you're after a great budget beauty buy then this Barry M All I Need is Coffee & Lashes Makeup Bag is great. It's a good size, so you can guarantee whoever you buy it for will be able to put their everyday products in there. The design is pretty cute and I love the little quote on it – it sums me up very well!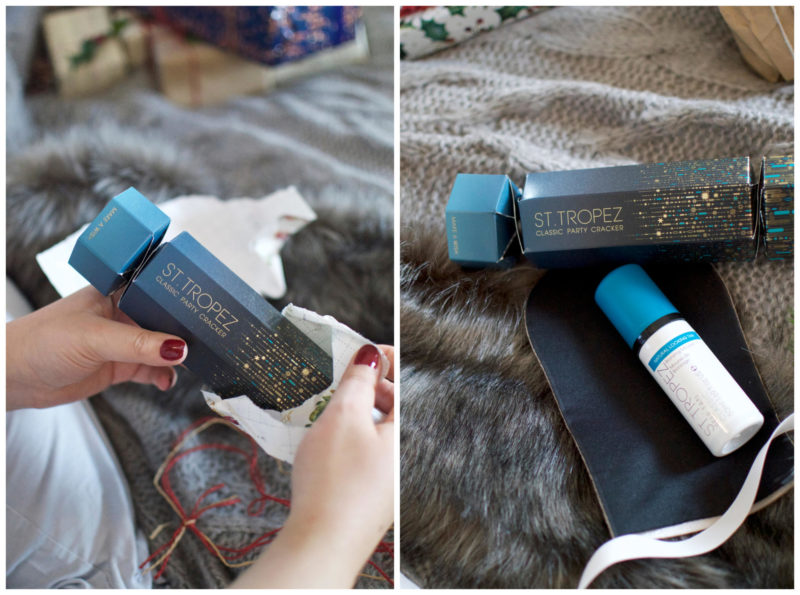 If you've got a tanaholic to buy for then look no further than the St Tropez Classic Cracker. Inside this dinky Cracker (how cute is that packaging?!) there's a miniature of the St Tropez Classic Bronzing Mousse; infused with Vitamin E to keep skin moisturised whilst tanning and a classic mitt to ensure a streak-free faux-glow.
I love that this kit would be great for someone new to tanning, as everything you need is included, or that an experienced tanner would get use out of too.
Marc Jacobs Decadence Eau De Parfum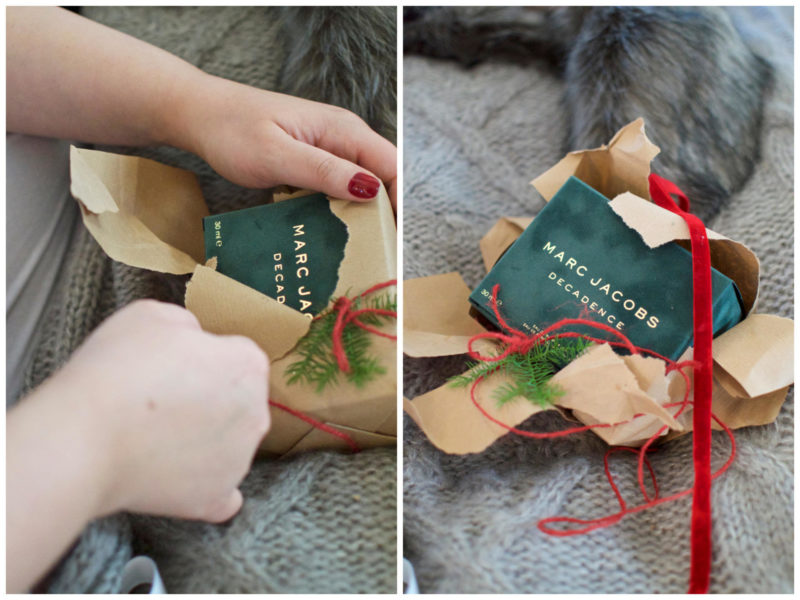 It wouldn't be christmas in our house without a fragrance or two. It's one of the best bit of christmas unwrapping a new perfume. If you saw THIS POST then you'll know I am in love with the Marc Jacobs Decadence Eau De Parfum, but you could pick any of the perfumes on the market. It's nice to give someone a fragrance you know they love, so they can stock up on it, or many go with a new popular fragrance to let them try something new.
ghd Platinum Electric Pink Styler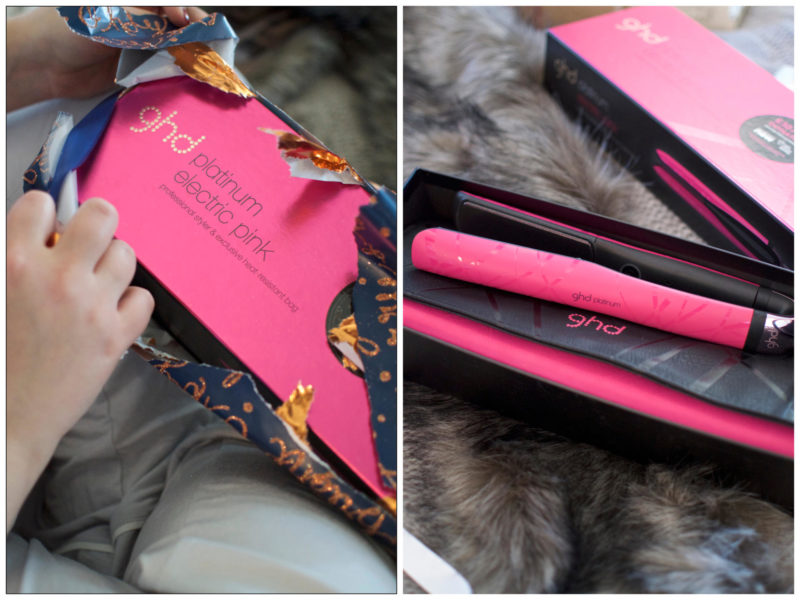 Another classic gift for a beauty lover at christmas time is an electrical. I would say if you're going to invest in an electrical for someone this festive season then make it the ghd Platinum Electric Pink Styler.
You can check out THIS POST as to why I think the ghd's are so good, but the general gist is they are brilliant quality, packaged gorgeously and the purchase of this styler even gives back to an important charity.
The ghd styler isn't just a straightener either; you can curl, wave and smooth the hair all with this one tool – so great for those who like to try out different styles.
L'Oreal Professionnel Mythic Oil Gift Set
If there's someone in your life that loves to look after their mane then the L'Oreal Professionnel Mythic Oil gift set would be great for them. Inside is two minis of the Mythic Oil Shampoo and Mask to ensure they get a few luxurious treatments. I love this range for glossy, well kept locks that will make people think you've surely had a salon treatment.
Soap and Glory Three Times Butter Body Butter Gift Set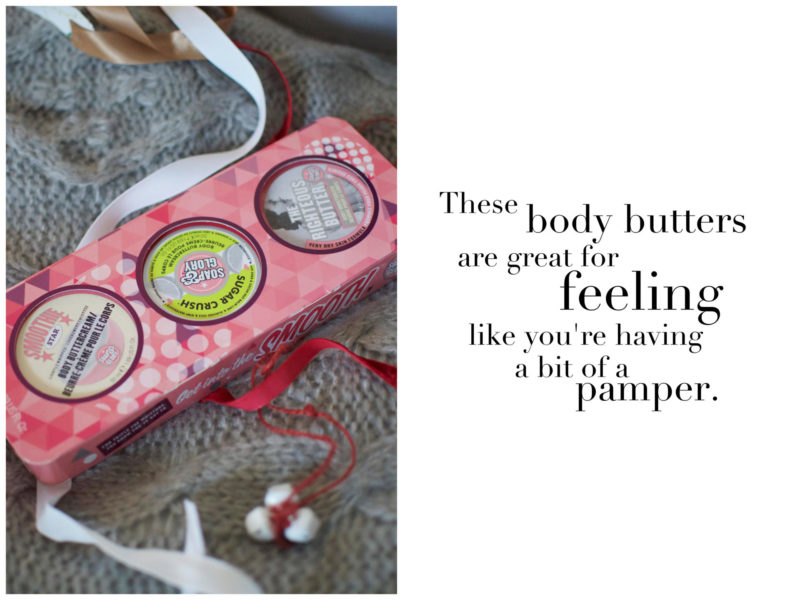 If you're in the market for another budget gift set the Soap and Glory Three Times Butter Body Butter gift set is a great option. Inside there is a great selection of the brands body butters in the scents; The Righteous Butter (one of my favs I reviewed in THIS POST), Smoothie Star and Sugar Crush. These body butters are great for feeling like you're having a bit of a pamper, and the fact that the person receiving the gift gets three scents to try makes it all the more special.
Burt's Bees Wild for Bees Gift Set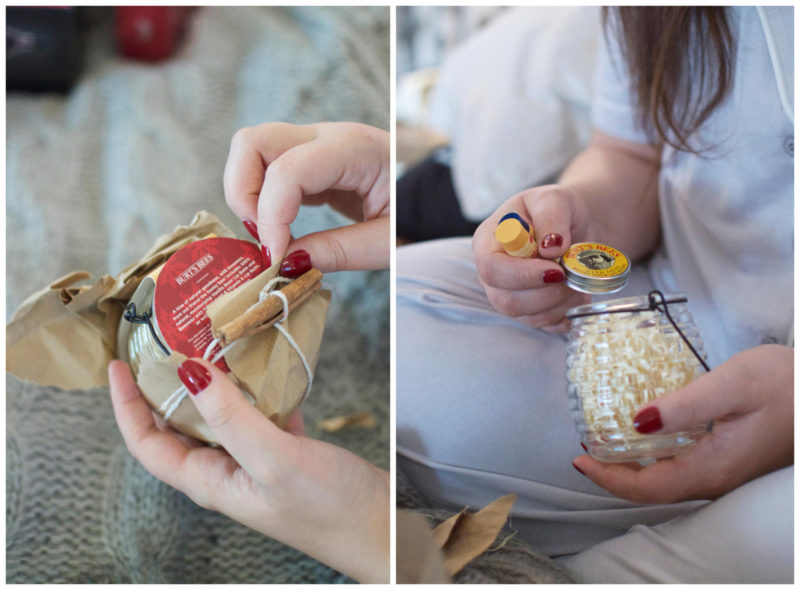 This Burt's Bees set is lovely as a gift. Displayed in a beautiful glass jar, which would be perfect for a candle or storing makeup in, the brand have put together some lovely moisturising products; the Beeswax Lip Balm, the Honey Lip Balm and the Hand Salve. A brilliant set for those who like their lip balms or work with their hands and like to nourish and protect their skin outside.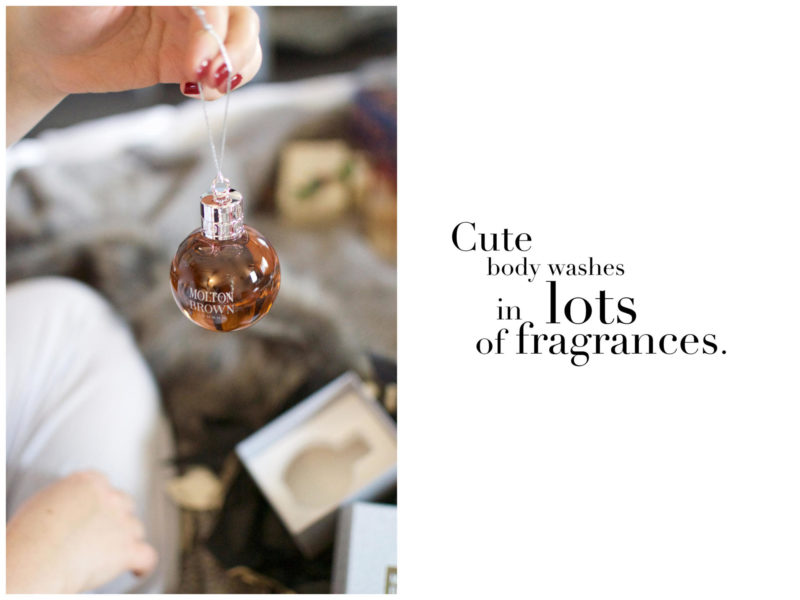 If you're after something fun to gift a beauty lover this Christmas then one of the Molton Brown Baubles would be a great pick. The brand do these cute body washes in lots of fragrances, but be safe in mind that each one is great quality and lovely to unwrap.
Elemis Frangipani Monoi Body Oil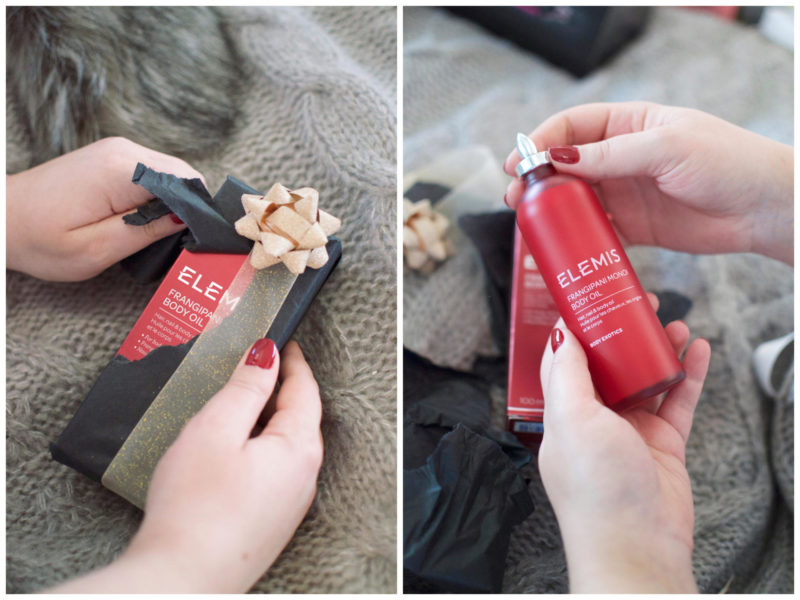 For a luxurious treat for a loved one, what could be better than the Elemis Frangipani Monoi Body Oil? Throughout this gift guide, I haven't really recommended one single beauty product for a gift, but I'm confident that no matter who you gifted this product to would love it. A truly luxurious oil that solidifies at room temperature, then melts into a rich, tropical oil with warmth. You apply this product to damp sink, right after a long soak in the tub to keep skin cocooned in moisture and delicious scent all throughout the day.
REN Neroli & Grapefruit Duo Gift Set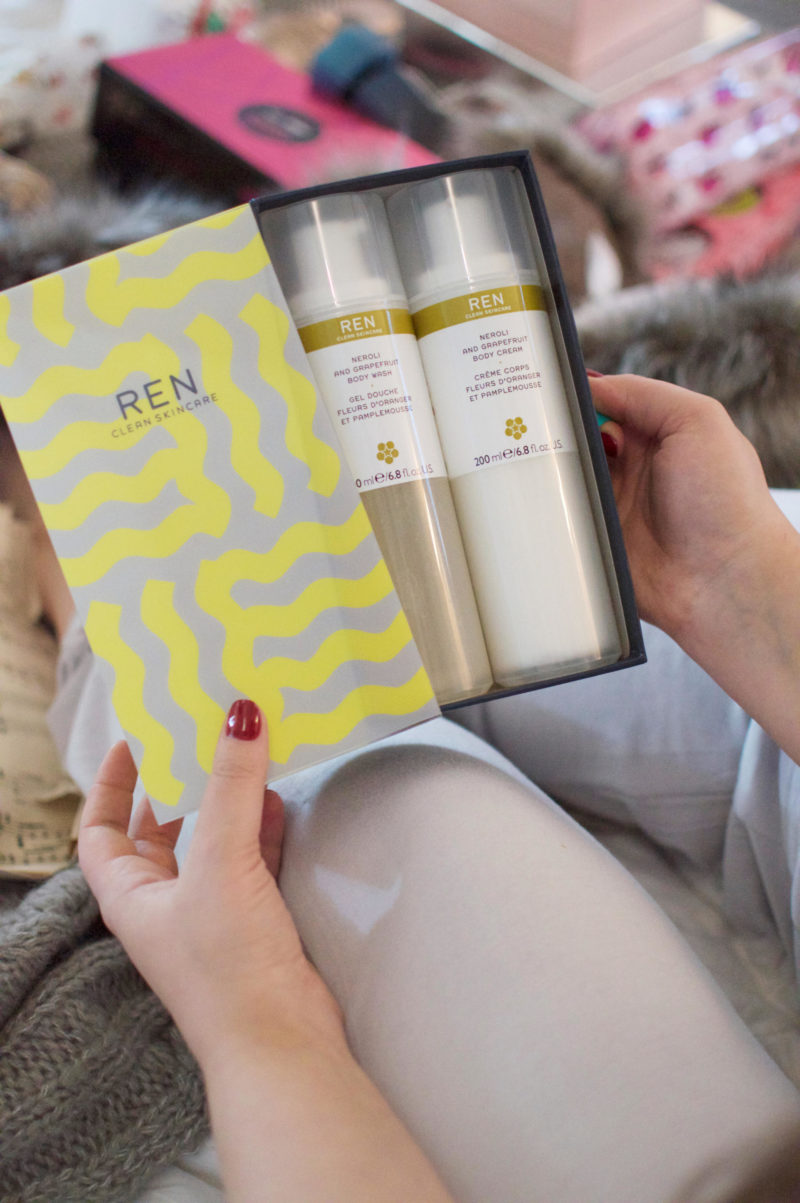 If you're buying for more of a shower kind of person then the REN Neroli & Grapefruit Duo gift set would be perfect. I reviewed this stunning, refreshing duo in THIS POST if you want a full review. Think easy, uplifting products with a bright morning fragrance and a whole lotta yummy nourishment – this duo is a great gift for men and women alike.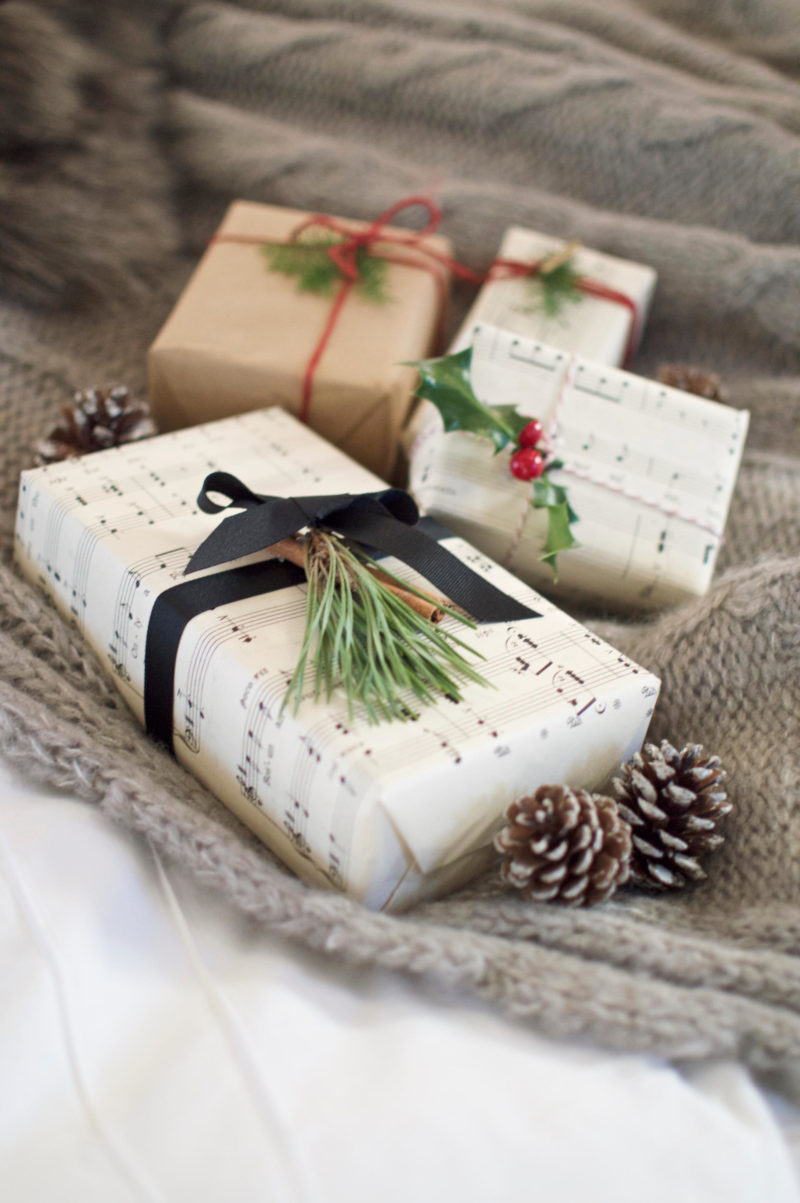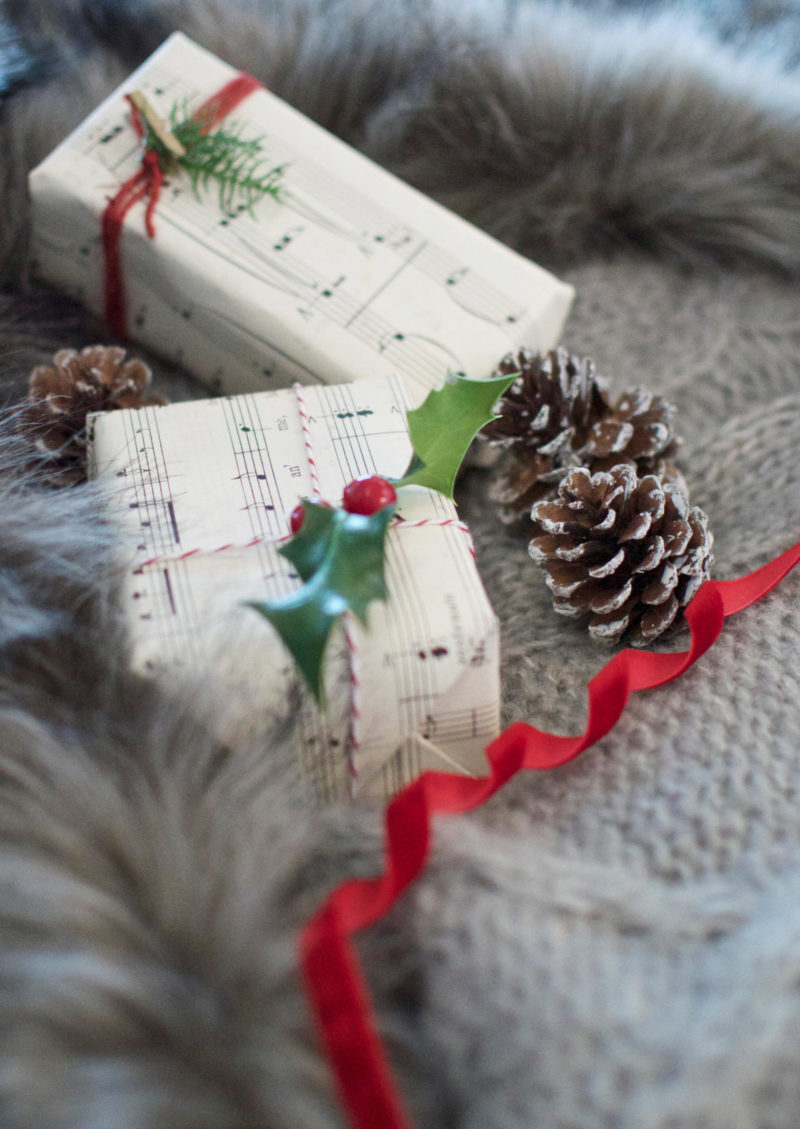 So there you have it, a huge round up of my top beauty gifts for this festive season! Are you buying for a beauty addict this year? Let me know in the comments below. If so, will you be picking them up anything I've mentioned in this post?
Sam
Follow Made From Beauty on Bloglovin'
unpaid post, all opinions are my own, contains gifted items