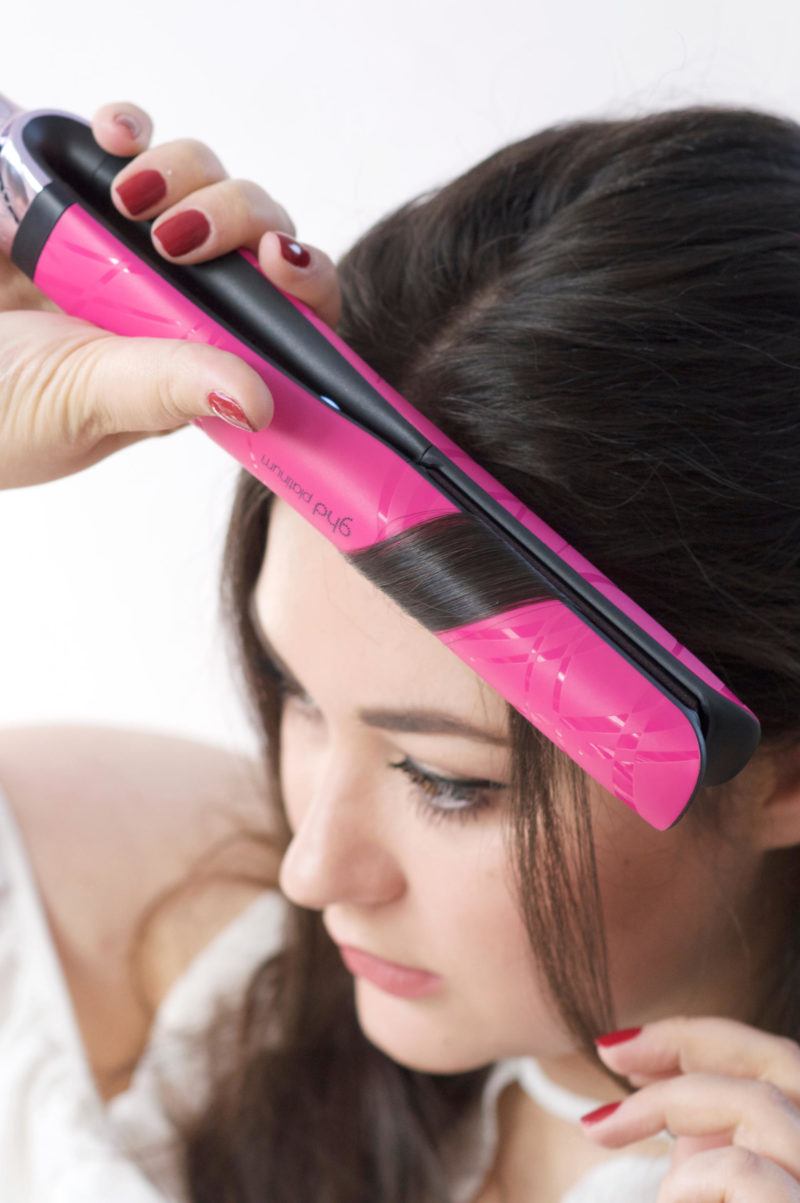 There are certain brands that are close to all our hearts. For me, ghd has to be one of my most loved brands. Not only have their stylers got me through many a frizzy hair day throughout the years, but they have also always supported charities that I hold dear.
There have been lots of brands releasing limited edition products in aid of Breast Cancer Awareness Month throughout October. But all year round ghd give £10/$10 to a cancer support charity of every sale of one of their pink stylers. Currently they are donating to Breast Cancer Now in the UK and Look Good Feel Better in the US. Over the past 12 years ghd have donated an amazing £9 Million and counting to cancer charities!
ghd care as much about giving to important, empowering charities as they do the quality of their products. Before receiving the gorgeous Platinum Electric Pink Styler, I had had one of the Electric Pink ghd V Styler's for nearly 10 years and it is still going strong! The brilliant thing about these stylers is that you can not only straighten the hair, but also curl, wave and crimp with them. Readers of the blog will know that I am constantly trying to battle my out of control, frizzy hair – so I reach for the ghd Platinum Electric Pink Styler each and everyday. If I need to just 'calm' my hair down before work, or want to create a fancier look for the evening; in my eyes, this is the styler to have.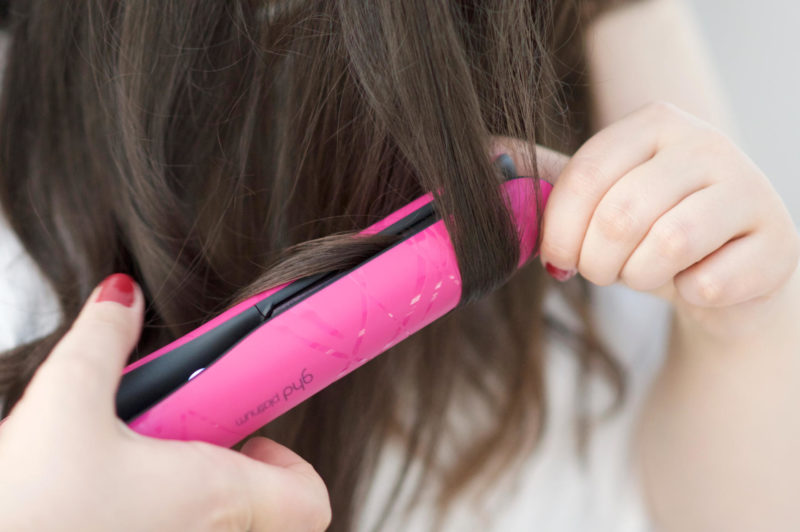 For this post I have put together two of my go-to styles, great for evening or day, and best of all; super easy!
First up is The Messy Bun. Now this style isn't just about whacking your hair up any old way, but a simple, chic go-to style that will see you from office to drinks.

I started by running some quick waves through my hair with the ghd Platinum Electric Pink Styler. I love doing this so that my hair has some texture and interest in it. Also the little bit of heat makes my hair so much more manageable.
The next step is to pull your hair into a low ponytail, leaving sections out on both sides of your face. You can choose how big you'd like these sections to be. I make them quite chunky so I can wrap them back to the bun we will be creating later.
Then make a hole with you fingers above the ponytail. Take the length of the ponytail and thread it through the hole. The hair should wrap around from the bottom up, creating the base for your bun.
Keep going with the whole length of the ponytail until you have run out of room.
Secure with a couple of small hair clips.
Next, get creative with the pieces you left out around the face! You could curl them with the ghd's and leave them loose. Or, like I did, loosely twist them back towards the bun and clip around the top to create a messy chignon look.
Spray with hairspray.
The next look has to be the easiest style that anyone can do and always looks great; The Half Up Twisted Do.

For this you'll need to curl all of your hair with the ghd Platinum Electric Pink Styler. Tussle the curls gently for a more lived in look. Now is also the time to pop in any styling products like a texturiser or salt spray.
Take a small section of hair from one side of your parting, (I think it looks best with a centre parting) and start twisting it towards the back of your head.
Pin the section in the centre of the head at the back. Make sure you hide the clips by pinning from the underside of the hair, to give a more finished look.
Repeat on the other side and voila! See, I told you it was simple!
You can get creative with this style by backcombing the top section of the hair to give it extra volume, or using plaits instead of twists.
With the ghd Platinum Electric Pink Styler I'm always confident I will get a good result first time. It is easy, smooth and effortless to use. To curl the hair simply clap the top of a section of hair between the plates, twist the styler so that the hair curls round the outside of the stylers and gently run down the length of the hair. ghd have three sensors in each plate to make sure it maintains a temperature which is safe for hair, keeping it strong, shiny and healthy.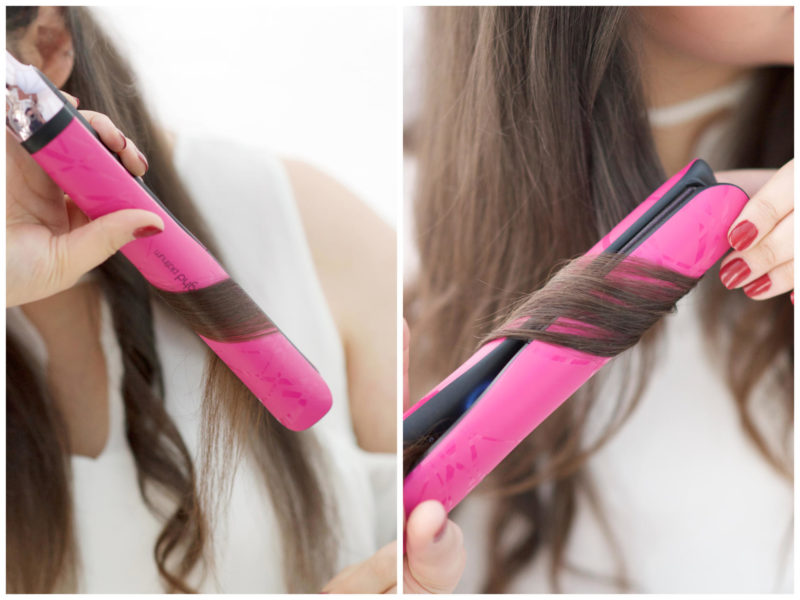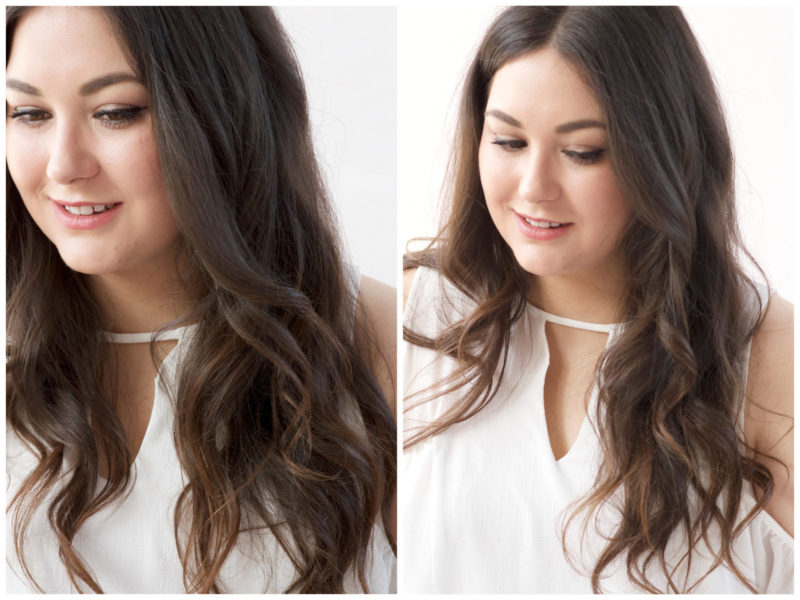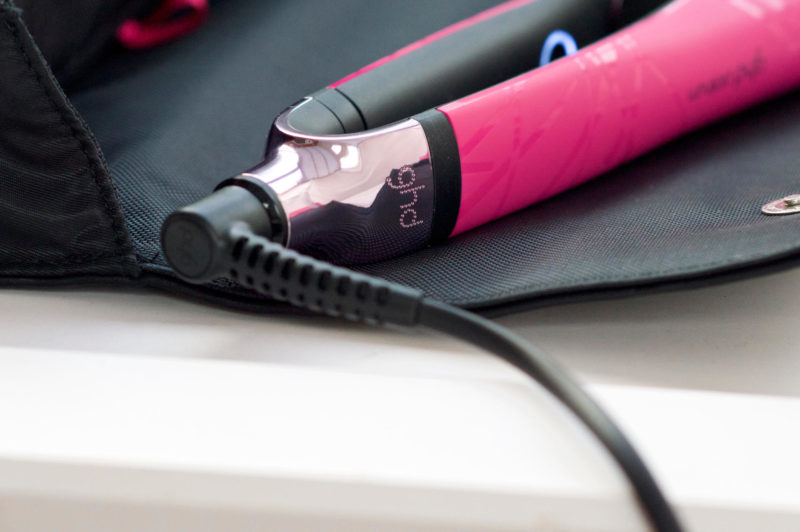 The brand also sent me a Heat Protection Spray to keep my hair safe and sound. This product works well on wet or dry hair to protect is against any heat damage.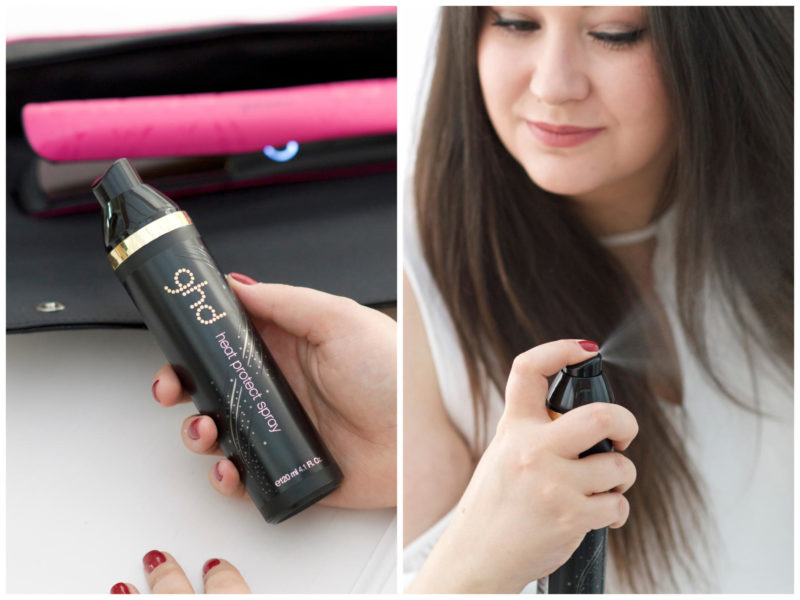 Each Platinum Electric Pink Styler comes with it's own beautiful pink heat mat and roll bag. This heat-proof mat is perfect for those of us who have forgotten to turn their stylers off before running out the door; protecting floors and furniture! But, then of course, ghd had already thought of that too! The Platinum Electric Pink Stylers automatically turn off after 30 mins if the styler hasn't been used – pretty nifty!
After using the Platinum Electric Pink Styler for the first time, it was in love. I love the luxe feel of the styler, the results it gives, and the fact that each sale supports such an important cause. My own Nan is a four time breast cancer survivor. Her strength, determination and fun loving attitude has always been such an inspiration to me. Knowing that ghd support women just like my Nan all over the world is pretty awesome, and something I'll think of every time I pick up the Platinum Electric Pink Styler – that's if I can get them off my Nan first!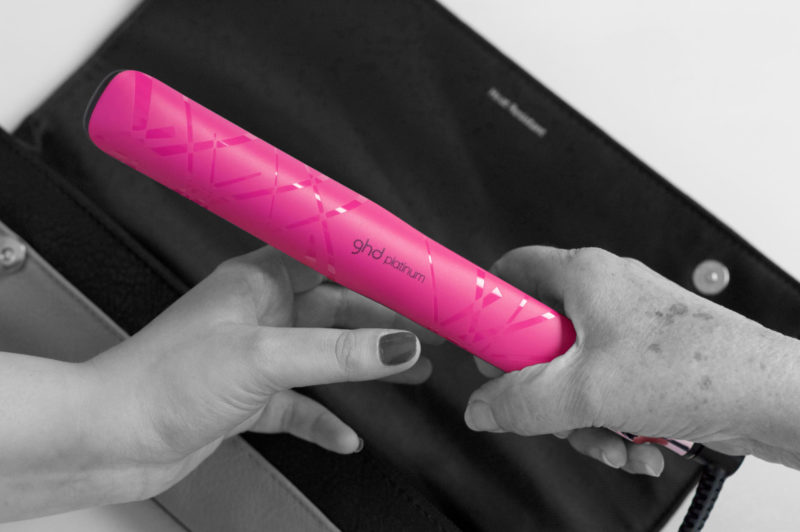 What do you think of the ghd Platinum Electric Pink Styler? And will you be trying out either of the styles I tried out with them? Let me know in the comments below!
Sam
Follow Made From Beauty on Bloglovin'
unpaid post, all opinions are my own, contains gifted items