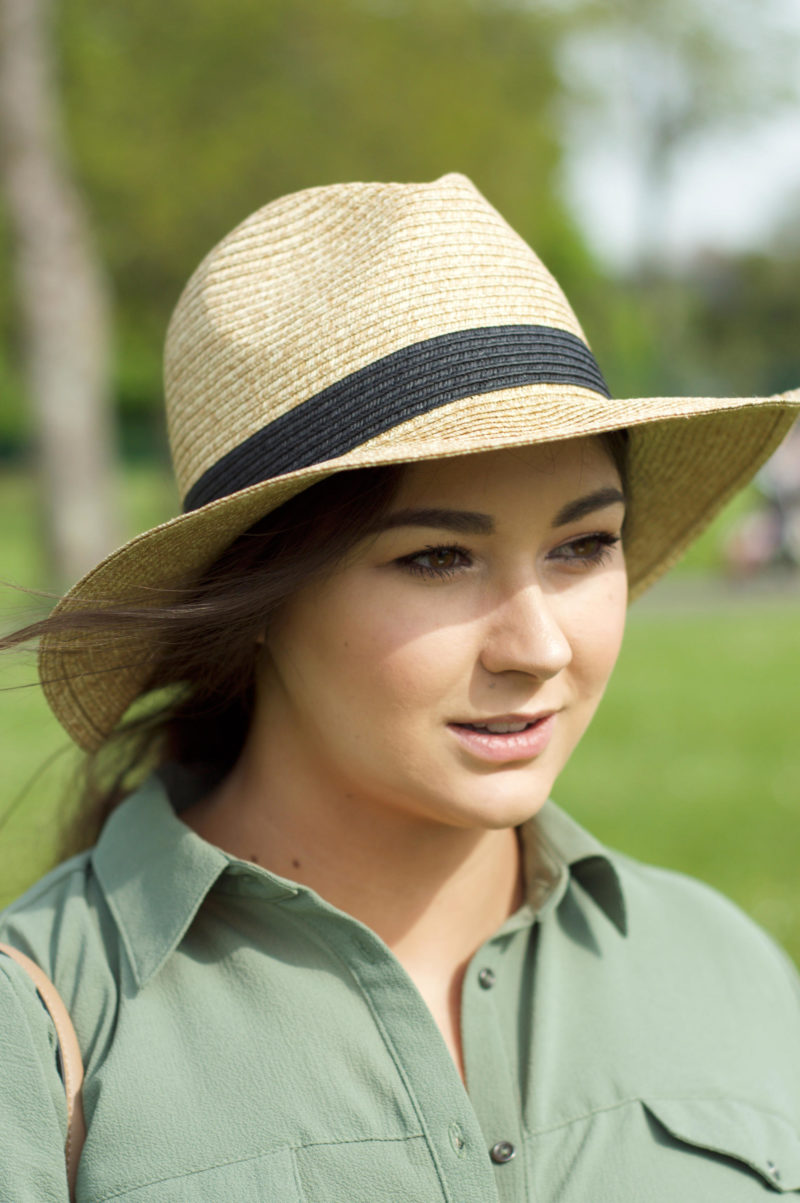 With all this beautiful weather recently Josh and I thought it would be nice to pack up a little bag and head to the local park for a huge Spring picnic. I cobbled together some tasty treats and put on my new glad-rags from JD Williams, threw on a summer hat and settled down for an afternoon of giggles (mostly at my fashion-y poses, thanks Josh!) and good food.
When JD Williams contacted me and asked me to pick out a piece from their summer dresses to feature on Made From Beauty I was over the moon as they have a beautiful section on their site and my Spring wardrobe was crying out for an update. I styled the Button Sleeve Shirt Dress with some accessories I picked up from ASOS and ASDA recently for an easy outfit perfect for the warmer weather.
As a new customer of JD Williams (CLICK HERE for more dresses) I didn't know what to expect from their clothing but I am really glad to say I was very impressed. I picked the shirt dress in a khaki colour and was super happy to find that the shade wasn't too autumnal, but more of a light khaki and perfect to pair with tan shoes. The dress had a brilliant weight to it, so brilliant for avoiding those awkward moments where dressed fly up in the wind!
As someone on the larger size (I don't use the term 'Plus Size' I'm just 'Size' thank you very much) I always like to go for something that covers my arms as I'm not overly confident about them – so big brownie points for this style coming just over my elbows with a beautiful cuff detail. The other detail I'm happy this dress had was the tie waist! I sometimes find that shirt dresses, although I love them, can be unflattering if there isn't something to synch you in at the waist. This tie is perfect for a laid back style, but you could always change it up for another belt for the evening too. The small gunmetal buttons also keep this dress from feeling a little 'mumsy' and give the dress a slightly younger feel – 10 out of 10 for style details! The best bit? There are lots more beautiful dresses like this in their summer shop for you to try to!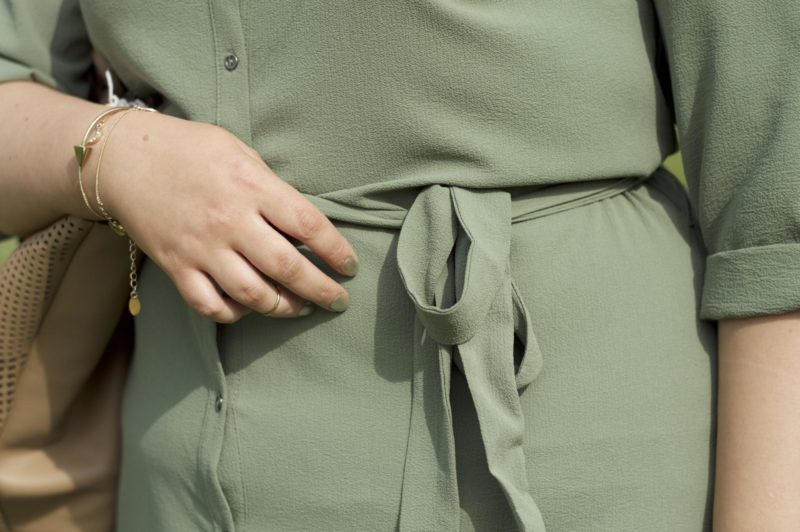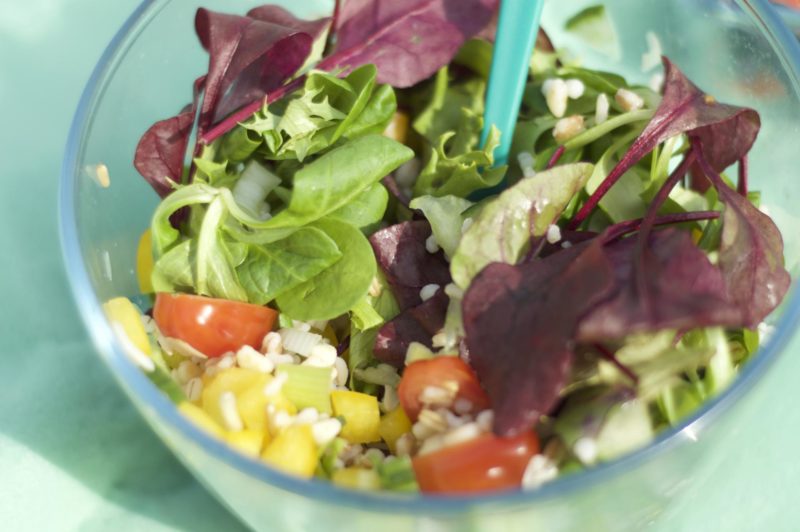 For the picnic I went for my new pair of ASDA wedge sandals which are ridiculously comfy and even more ridiculously affordable! For a bag I went for this one from ASOS as it was big enough to fit most of our picnic in and very Spring with the cut out details. I popped on a few gold bracelets from Aldo at ASOS to add a little bit of prettiness to the look and went all summer-is-here with my new hat! This beautiful Straw Trilby Hat is from Vero Moda at ASOS and I have to say it is my new favourite warm weather staple in my wardrobe.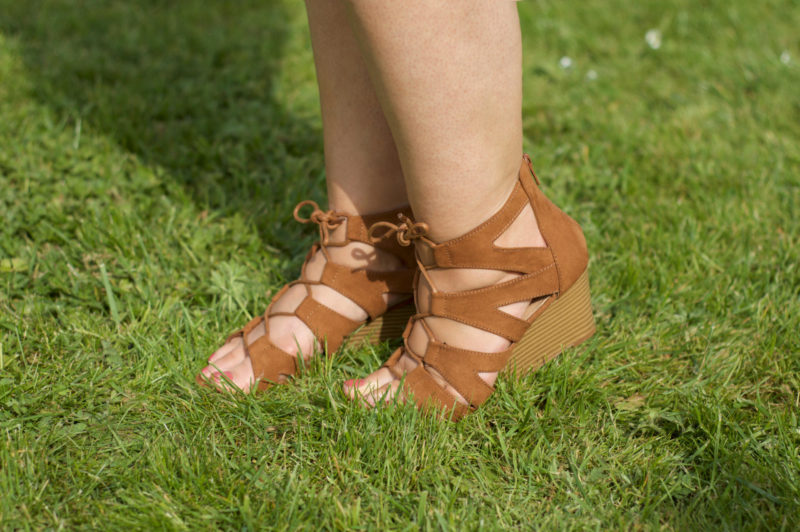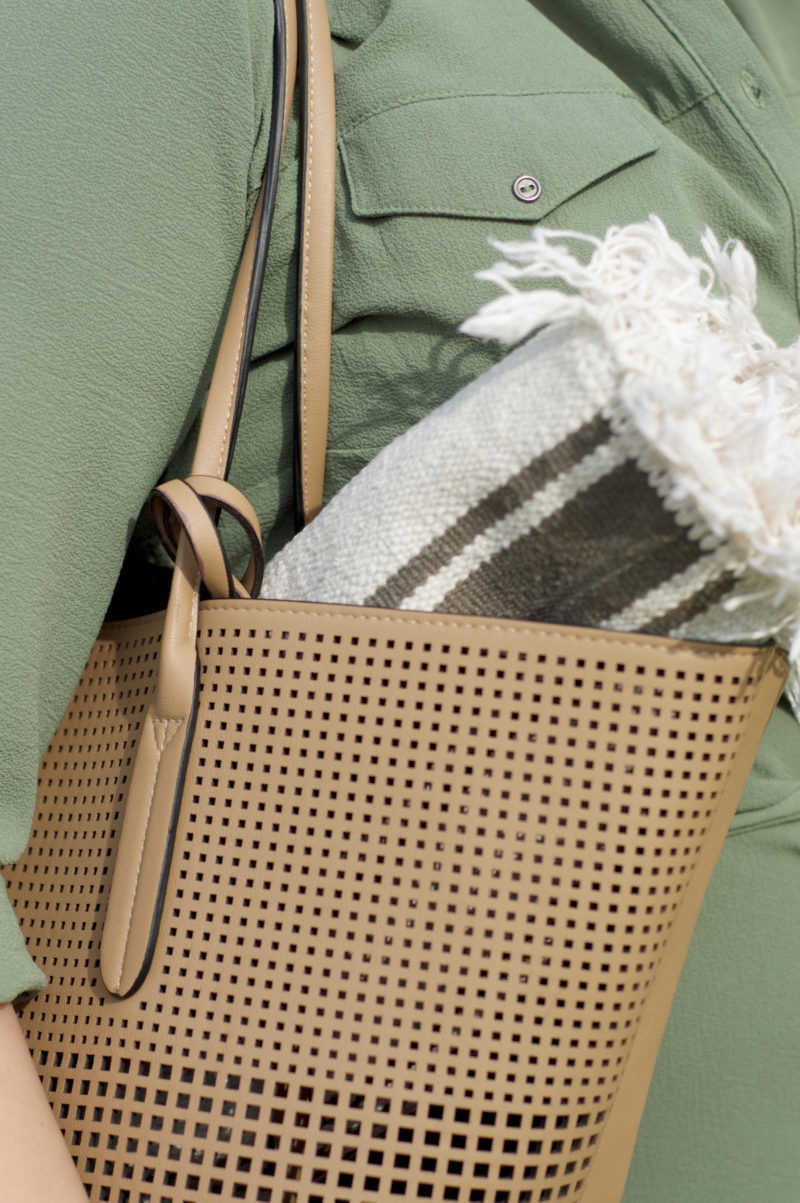 Josh and I had a lovely time chilling out at the park, it was lovely actually not having our phones, we just took some food and my camera to take some snaps for this post. We chatted, made friends with some cute puppies training to be guide dogs and started to plan our next steps in the masterplan of having more adventures (if you don't know what I'm talking about head to THIS POST).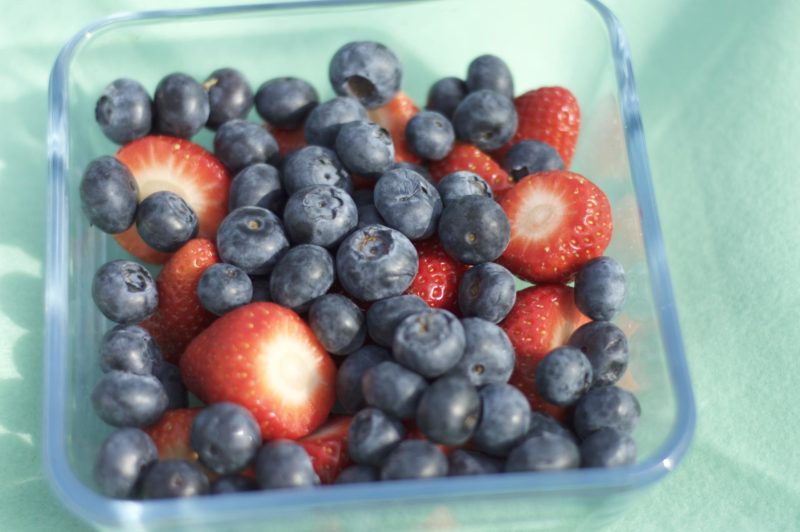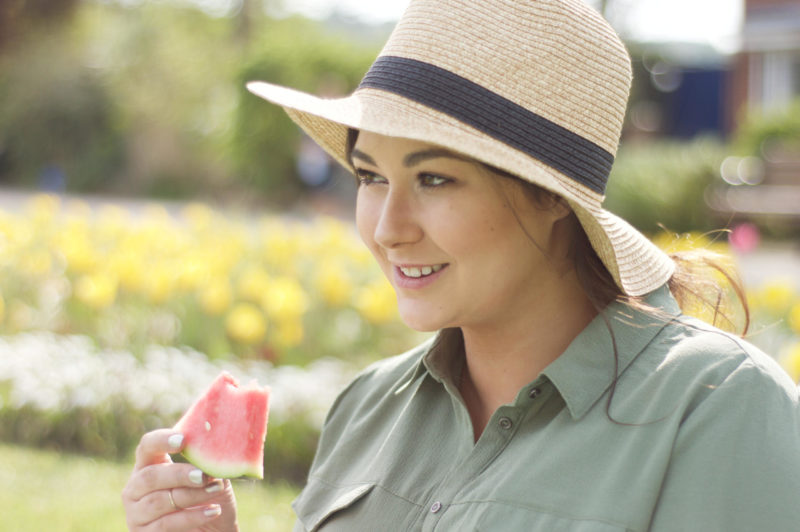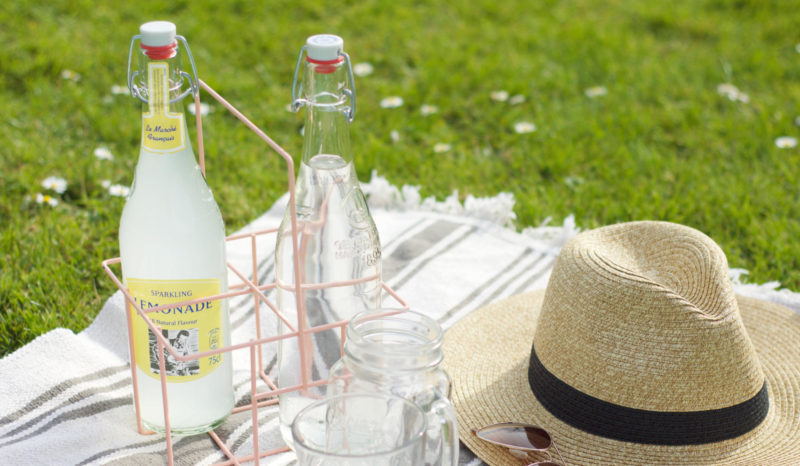 I can see myself definitely being an 'outfit repeater' with this look. The dress from JD Williams is such a stunner, I felt like a million dollars! So have you tried a dress like this before? If so how did you style it? Let me know in the comments below!
Sam