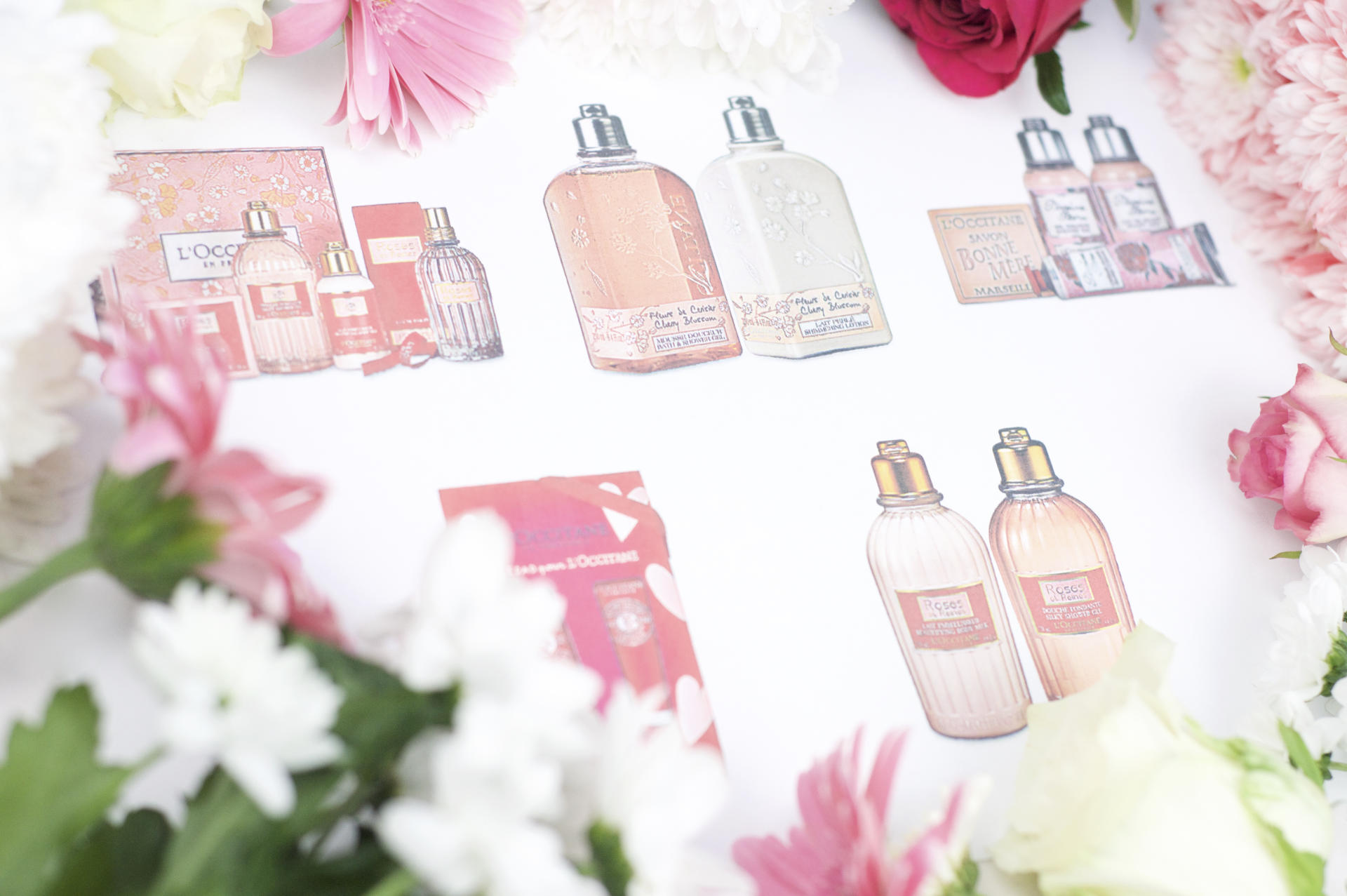 In collaboration with L'Occitane UK
Valentines Day is fast approaching so if, like me, you're eyeing up little beauty treats to add onto your wishlist, I've got some suggestions from the L'Occitane gift shop.
For quality, luxurious gifts, L'Occitane have really hit the nail on the head for the season of love. There's beautiful gifts for those who like to pamper, the busy lady who likes a treat in her handbag, or those who deserve something special to brighten their day.
Cherry Blossom Body Care Duo
After smelling this range, I'm in love! Sweet and delicate, the shower gel is refreshing to use and softening on the skin, there's no doubt that L'Occitane do moisturisers very well.
Roses et Reines Body Care Duo
This gorgeous rose scented duo looks and smells wonderful. I tried the moisturiser on my arms in store and am happy to report the light, sophisticated scent lingered all day whilst making my skin look and feel lovely.
Romantic Rose and Reines Collection
Or why not go all out and get the complete Rose et Reines range for that someone special? I would love to try this set, it looks dreamy!
Delightful Rose Hugs & Kisses
The most affordable set on my wishlist, but still a treat. I love the idea of a matching handbag duo for hands and lips so this set sounds right up my street!
Pivoine Flora Voyage Set
You get lots of bang for your buck with this set, there's the chance to try one of L'Occitane's soaps as well – I hear they're divine!
Have you tried the products I've mentioned? I'd love to hear your thoughts in the comments!
Sam
Follow Made From Beauty on Bloglovin'
*Sponsored Post