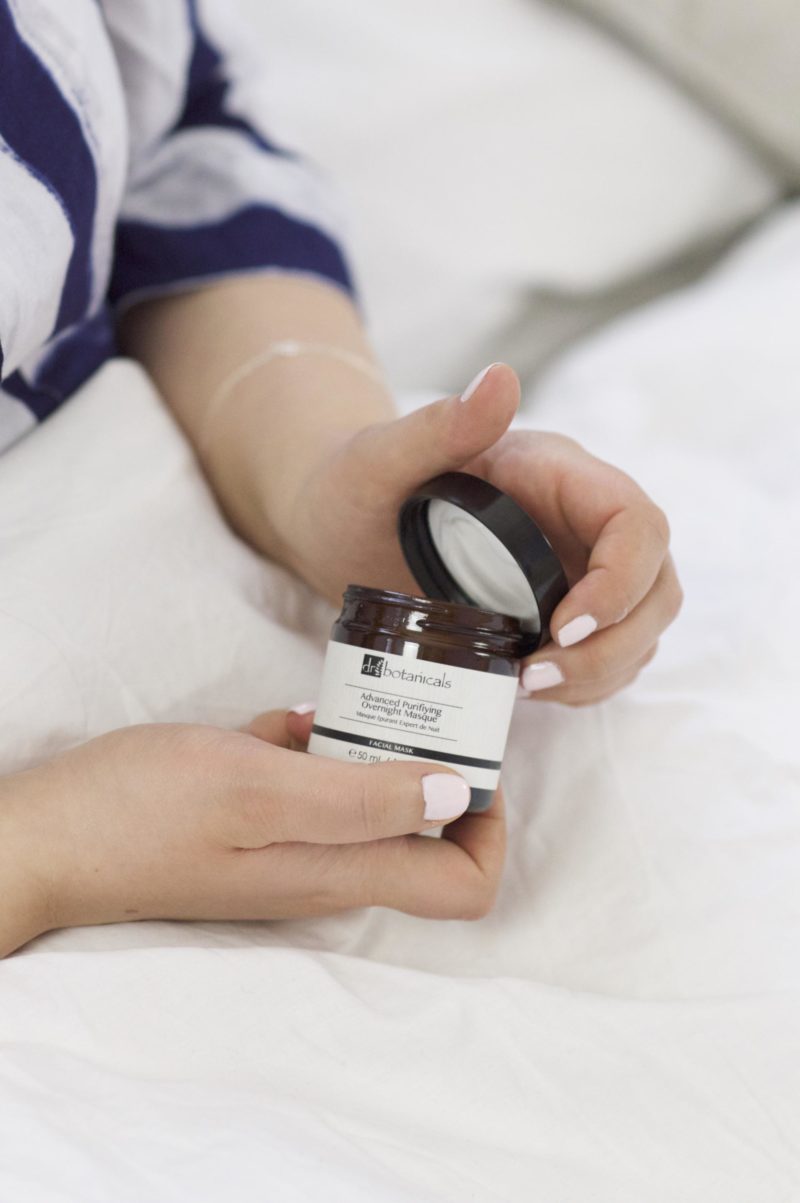 Ask me what my two favourite things are, and I'd probably tell you its beauty and my bed. To me, there is nothing better than applying lotions and potions and then snuggling up in bed. So when Dr Botanicals got in touch and asked me if I'd like to try out their Advanced Purifying Overnight Masque to celebrate National Bed Month – I knew this was going to be awesome!
Skin is at its most active healing wise at night. So bedtime is the perfect time to apply products that will help transform the skin. Dr Botanicals are a brand that champion natural, ethically sourced ingredients. I have spoken about my thoughts on natural ingredients in products before in THIS POST. The long and short of it is that I love finding brands, like Dr Botanicals, which are able to use natural products without compromising on results or a luxury feel.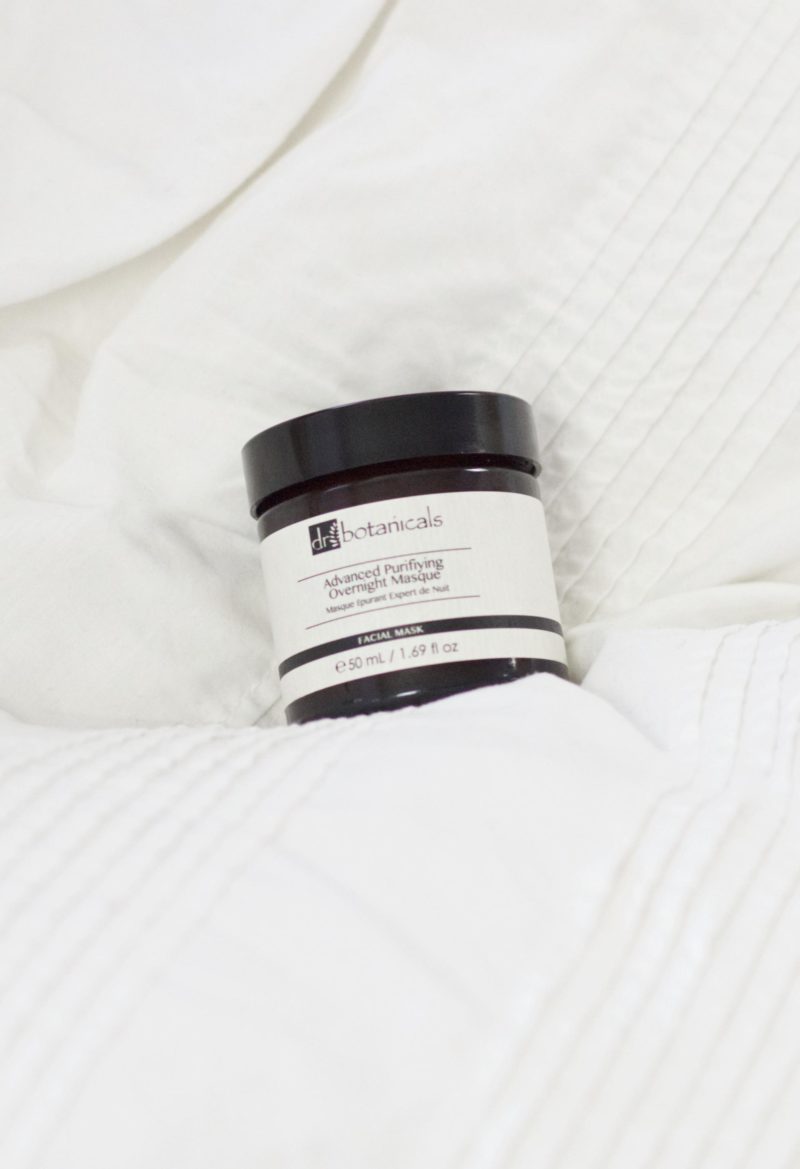 And I have to hand it to Dr Botanicals, this is a very luxurious product. Housed in a heavy glass jar, the product is silky in texture and smells divine.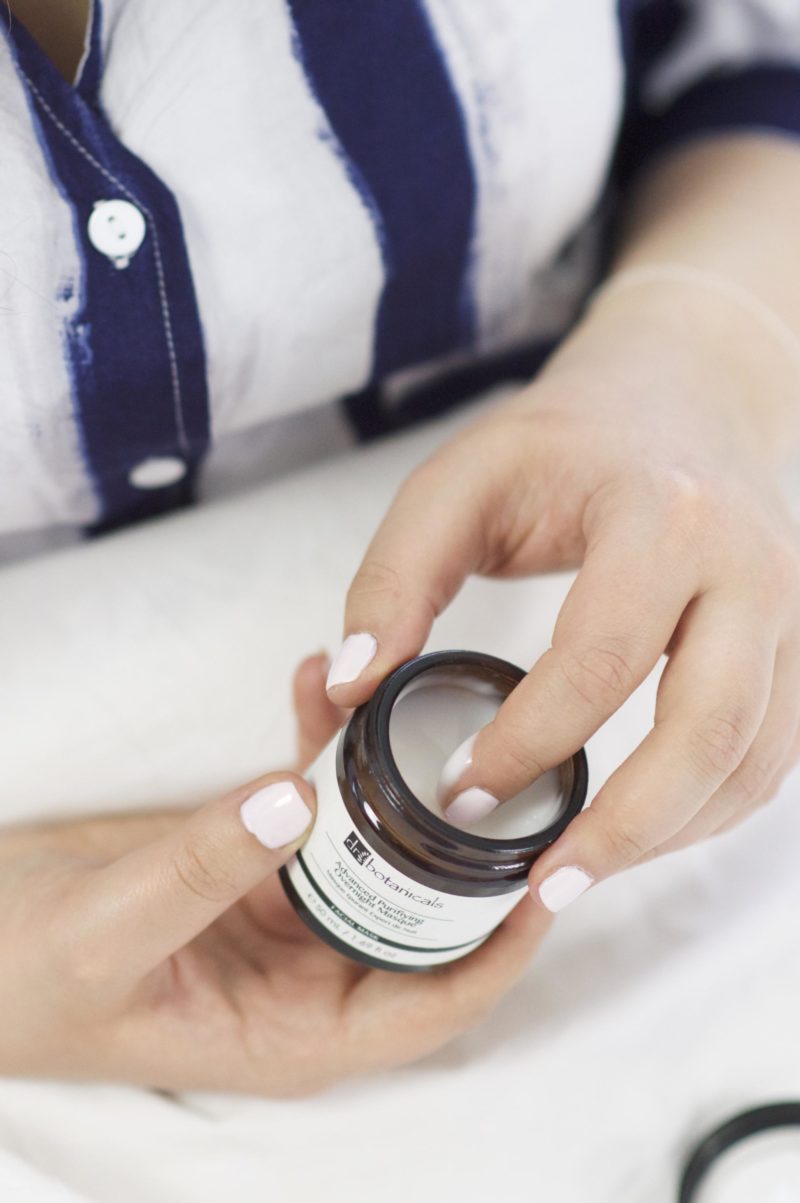 The gorgeous smell probably comes down to the excellent, yummy ingredients. Rich in papaya, jojoba and sweet almond oils, the moisturising mask works throughout the night to enrich and smooth the skin. But it isn't just about the nice smell, these ingredients have huge skin benefits as well. Papaya oil contains high levels of vitamin C. Vitamin C works as an antioxidant on the skin, healing blemishes and preventing new ones coming through. Papaya is also known to have skin lightening properties. So the oil will also help in lightening dark spots over time – brilliant news!
Since using the product I can say that my skin has been really calmed and blemish free. It is nice and cooling to apply, refreshing, but perfect for bedtime. It really feels like you are putting on a big, cuddly coat to your skin after your other skincare (if you know what I mean?).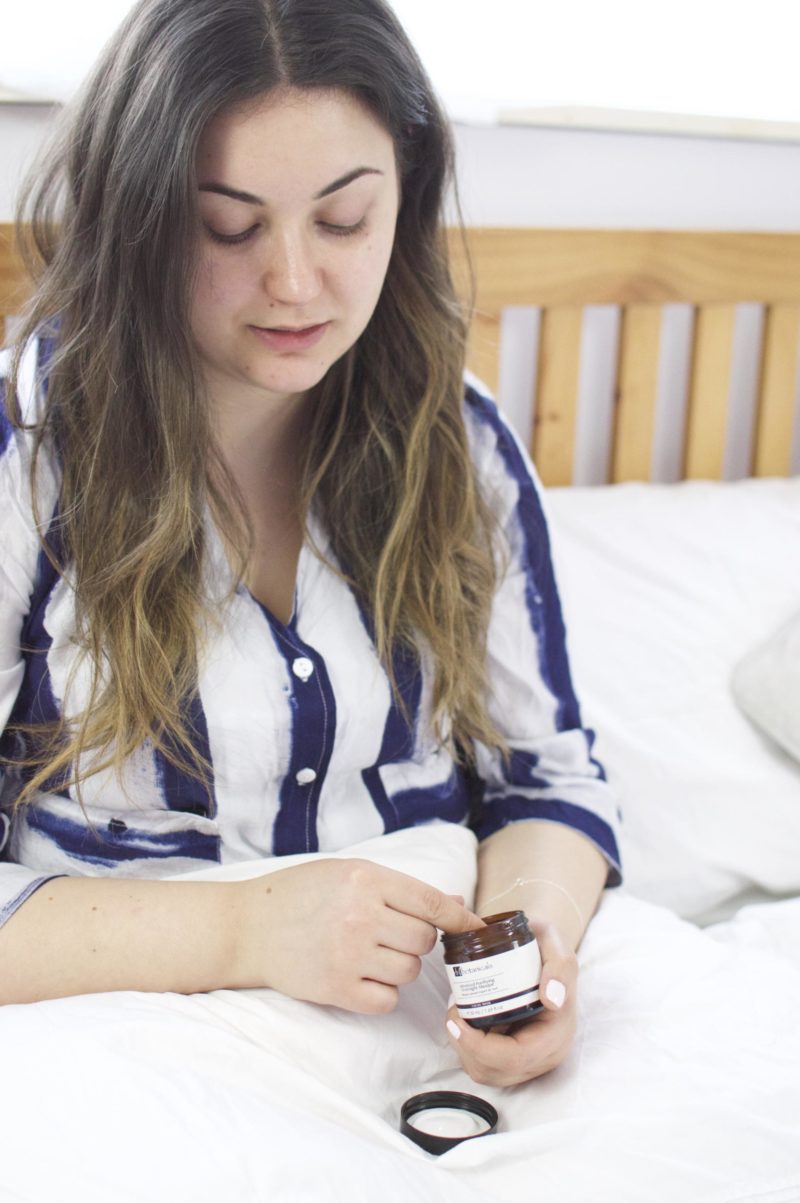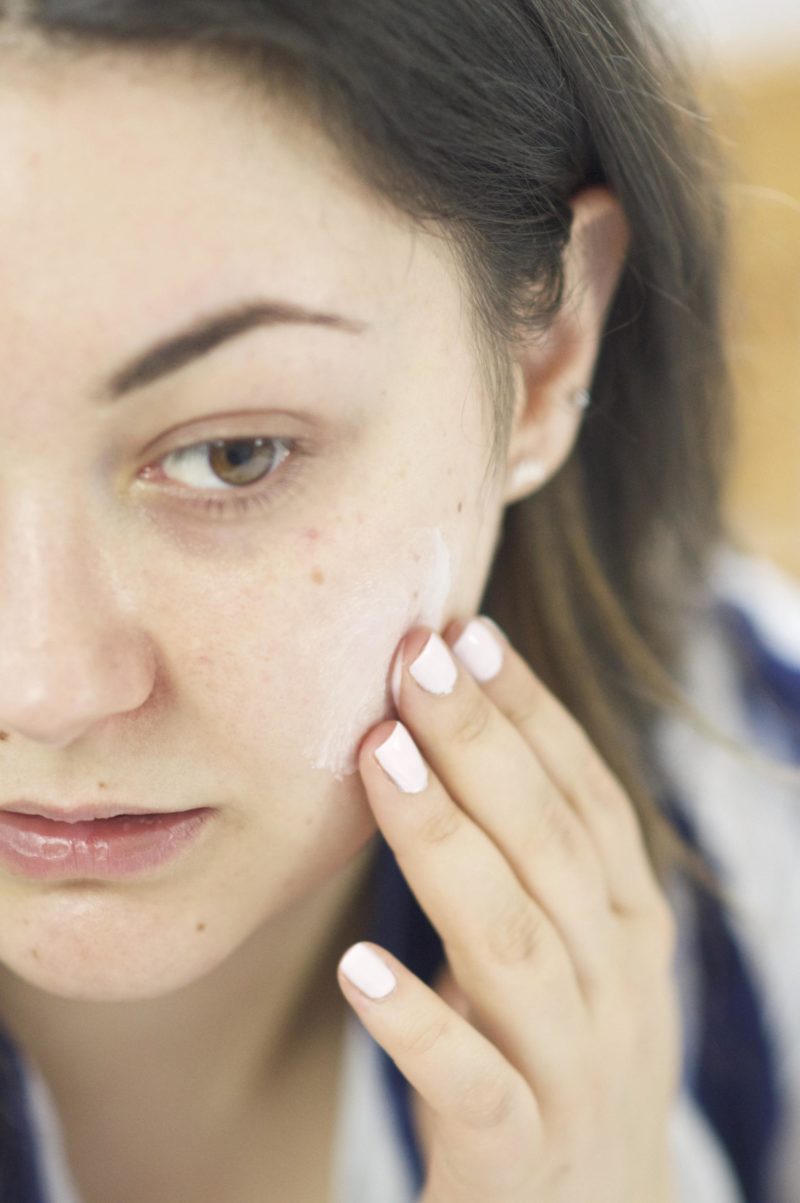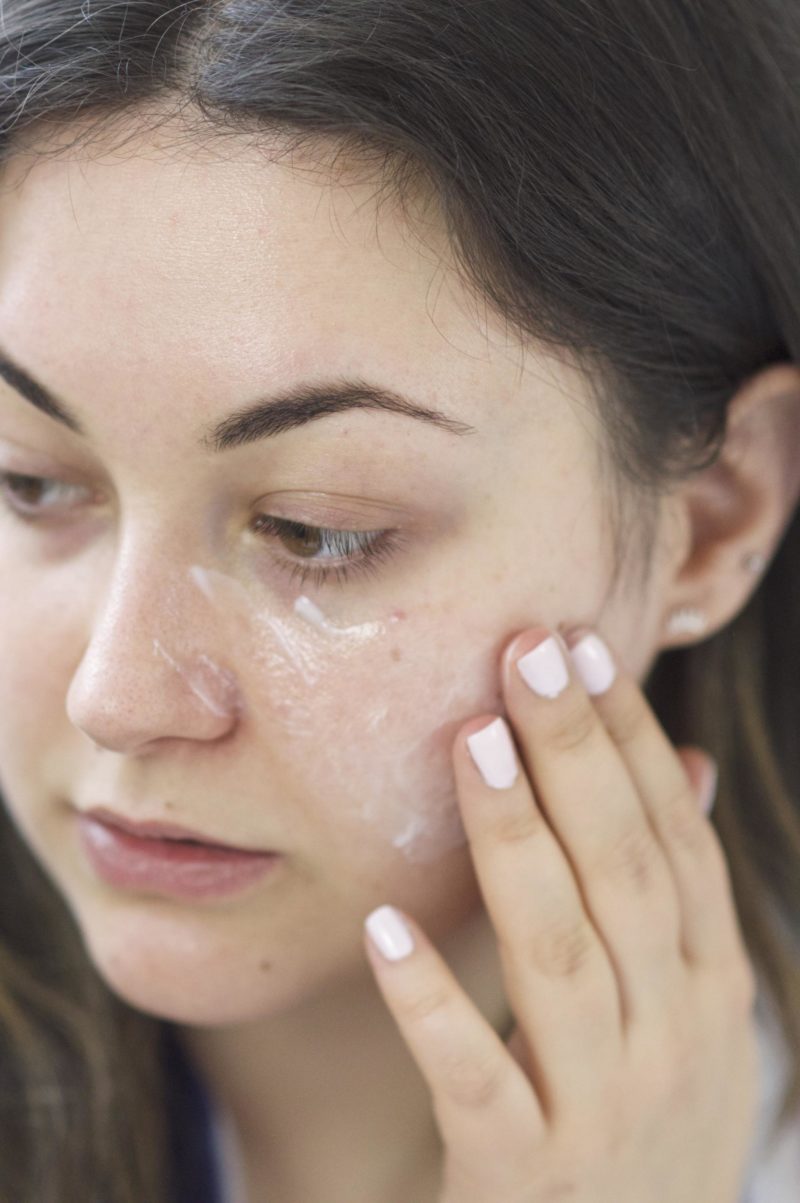 Jojoba oil, another one of the masks key ingredients, is brilliant for hydrating the skin. Every night I use this product, I wake up in the morning with skin that is so soft and plump. I think it has to be the jojoba oil doing the trick!
The other ingredient I have been loving in this product is the sweet almond oil. This is brilliant for those with sensitive skin as it is hypoallergenic. With continued use, the oil can help with healing UV damage, as well as nourishing the skin each night.
I have loved using the Advanced Purifying Overnight Masque, my skin is soft, smooth and hydrated every morning. It's the perfect product to enjoy throughout National Bed Month too!
I'm so excited to say that Dr Botanicals have an exclusive offer running throughout March for my readers! Throughout March 2017 you are able to purchase the Advanced Purifying Overnight Masque for only £19.99 rather than the normal price of £67.00!
If you'd like to use this code simply click on my link to the product
and enter discount code
' MADEFROMBLOG '
at checkout.
Have you tried an overnight mask type product before? If so, let me know what results you have had in the comments below. Or if you have tried any other Dr Botanicals products before, I would love to hear you thoughts!
Sam
Follow Made From Beauty on Bloglovin'
unpaid post, all opinions are my own, contains gifted items. Discount code valid 01/03/17 – 31/03/17.