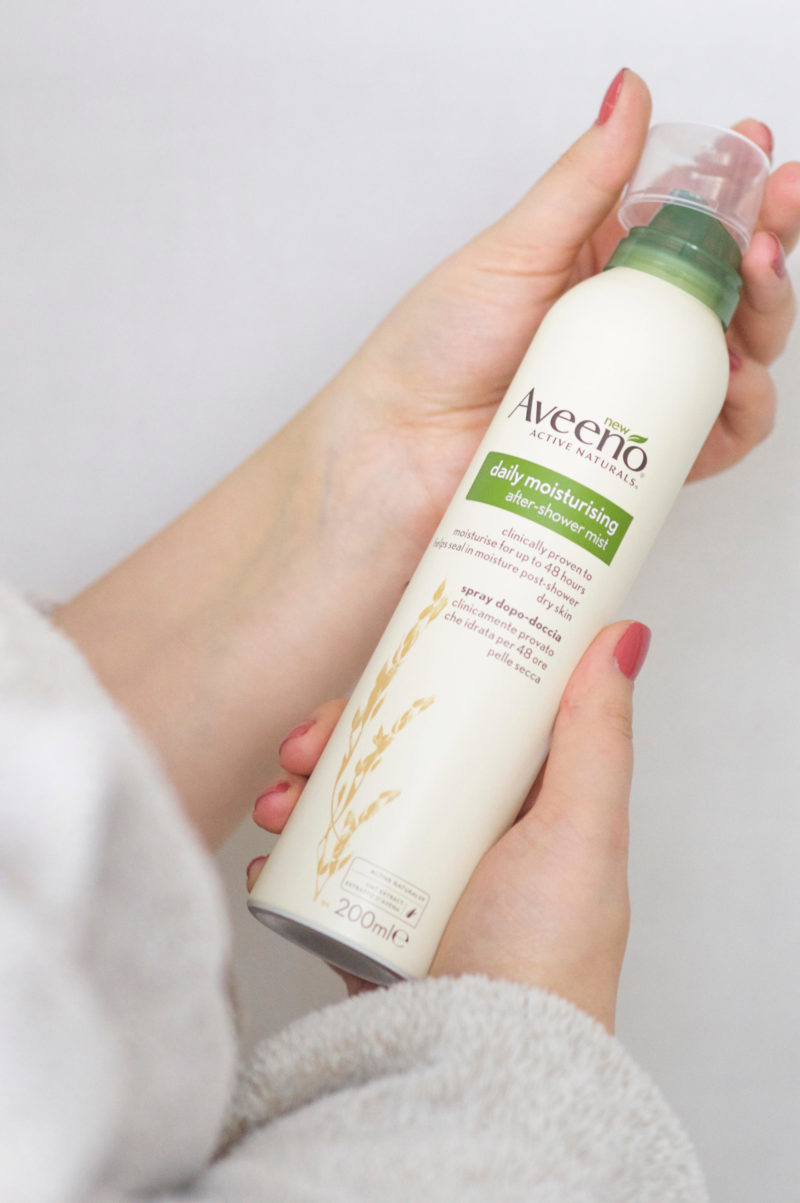 It has been a little while since I have written a Brand Focus post. When I laid my hands on some pretty awesome Aveeno goodies, I knew I had let you guys know about these products.
My mum has been a fan of Aveeno products for years. She suffers with psoriasis and dry skin, but has always found the brands products to help. While I do not have any skin conditions, I am always looking for new ways to inject that all important moisture into my skin. I find that, especially throughout winter, my skin on my legs and arms can get very dry. Thankfully, Aveeno have a couple of pretty awesome products to help out!
The first products I have fallen in love with is there Daily Moisturising Lotion. I have been reaching for this each and everyday over the past few weeks, and it's really made a difference to my skin. Firstly, I love that this lotion comes with a pump. It makes it so easy to apply quickly; so quickly in fact, I have been known to apply this TWICE a day! Twice! That is amazing for me and moisturiser!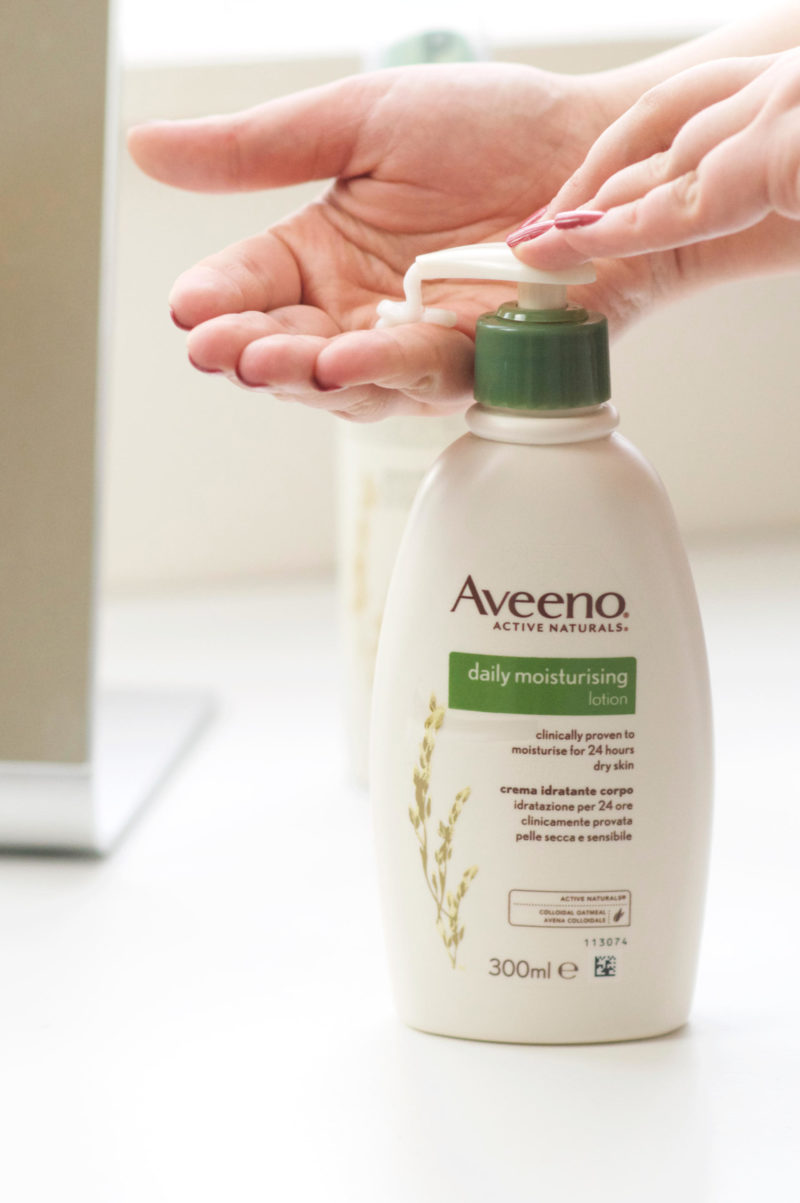 Despite this lotion being lightweight, it is very moisturising. As well as a lovely texture, Aveeno have formulated the Daily Moisturising Lotion with colloidal oatmeal. Colloidal oatmeal helps restore the skins natural barrier, which over time will help it retain moisture.
On days when I need a little bit of extra hydration I have been loving the Skin Relief Moisturising Lotion with Shea Butter. When I was chatting to the girls at Aveeno they told me this product would convert me to the power of oats; and it has, it really has! Packed full of moisturising finely‐milled oatmeal, oat oil, oat essence and shea butter, this lotion is incredible for hydration.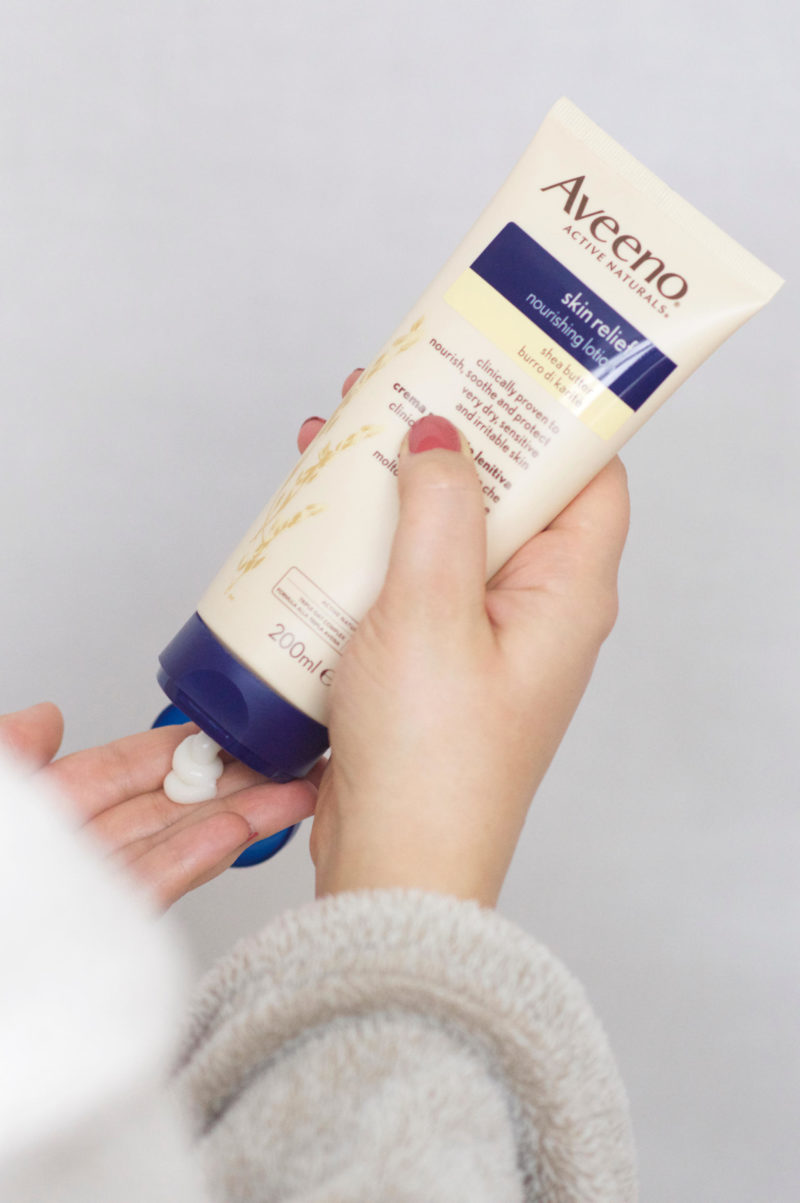 The Skin Relief Moisturising Lotion with Shea Butter is slightly thicker in texture that the Daily Moisturising Lotion. It really feels like it is a nourishing, pampering product. I love to use the Skin Relief Moisturising Lotion the day before I fake tan also, as it prepares the skin perfectly. After just one application skin is soft, supple and plump.
The real star of the Aveeno show at the moment has to be the Daily Moisturising After Shower Mist. Formulated for after shower use, the Daily Moisturising After Shower Mist is the most convenient way to moisturise.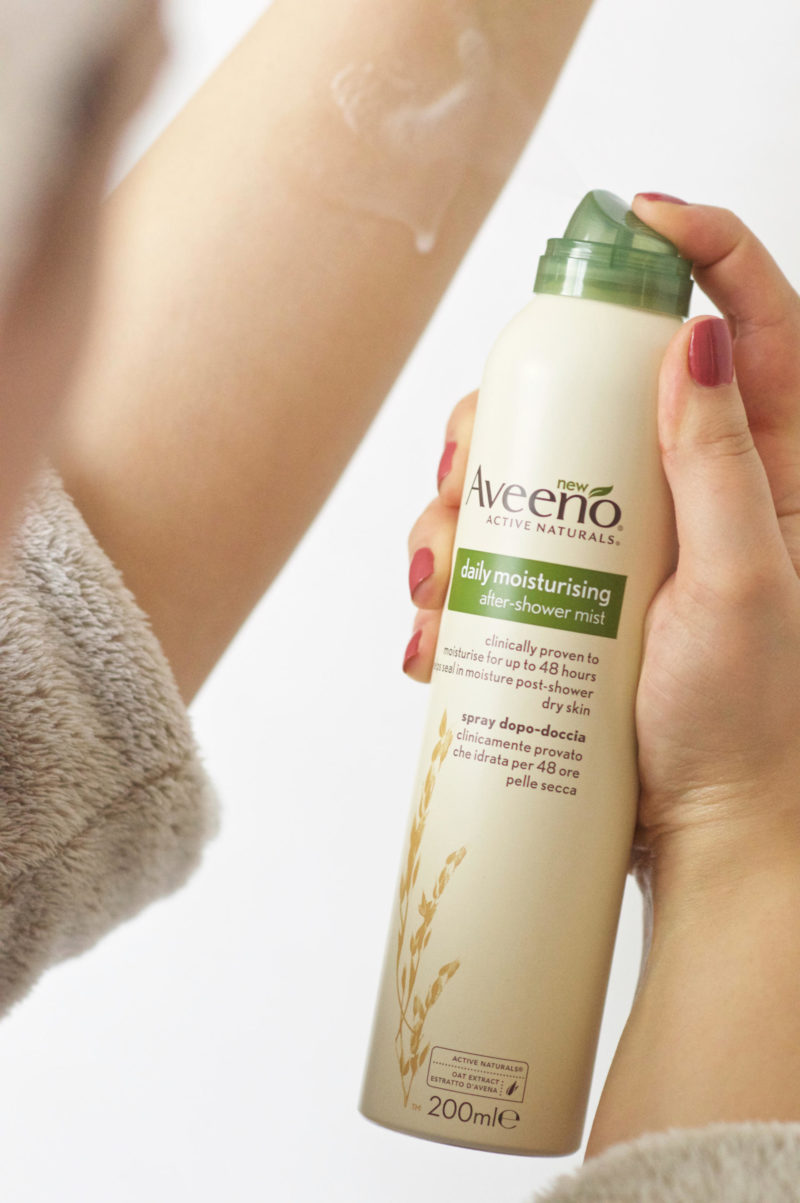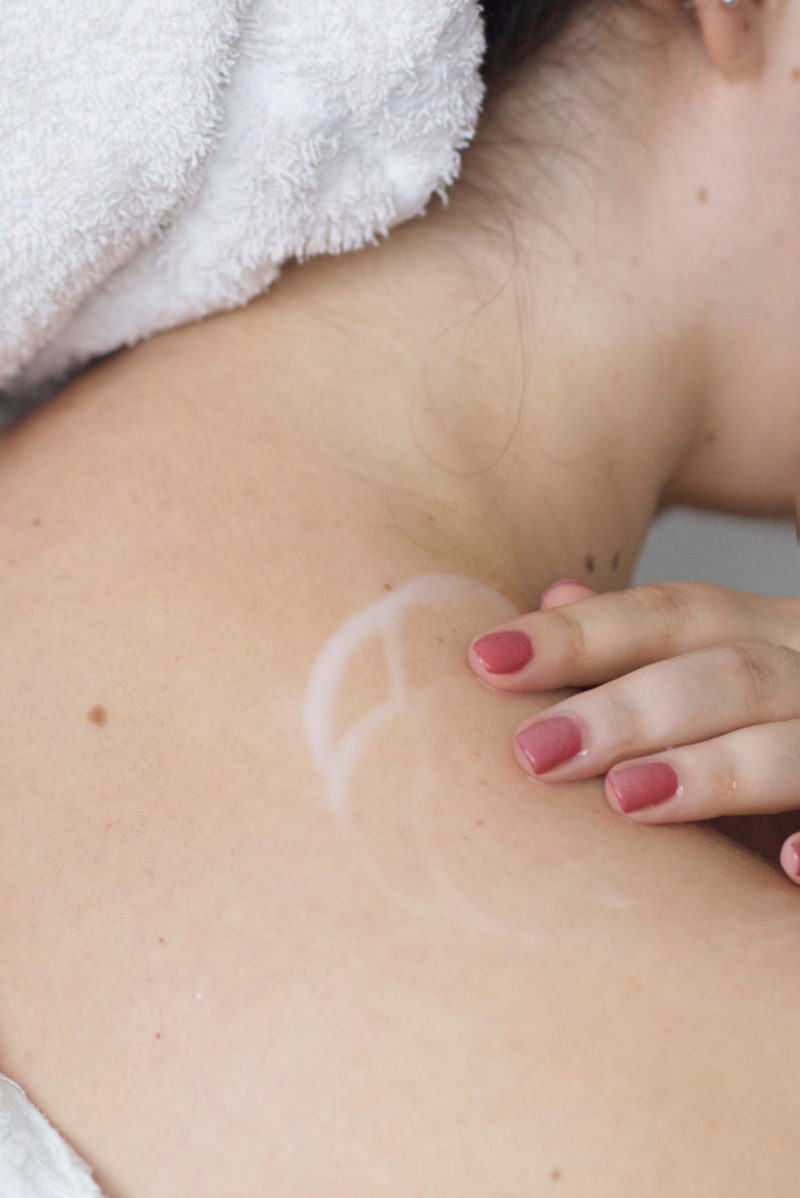 I am in love with the non-greasy, light mist of hydration this product gives. I cannot wait to try this in the summer too because it is so fast absorbing, so no sticky feeling in the heat! The lovely ladies of Aveeno also gave me one for my mum to try and I can say it also has her seal of approval!
So have you tried any of the Aveeno products? They have a huge range, with more coming later in the year. I can see myself wanting to pick more up soon!
Sam
Follow Made From Beauty on Bloglovin'
unpaid post, all opinions are my own, contains gifted items
Please support me to become a Look Fantastic brand ambassador by voting for me in #TheBeautySet competition: HERE