When it comes to cleaning your face, what more could you need than your hands and a wash cloth? Right?
That's exactly what I thought until trying the Foreo Luna Play. As a beauty junkie, this cute cleansing gadget has been on my lust list for a while. Whilst I'm not convinced this is a complete necessity in a beauty regime, I am totally in love with this little gadget.
As the smallest, and cheapest, of the Foreo cleansing tool line, the Luna Play is a great way of trying this sort of cleansing. There is a lot of science that has gone into the Luna Play, so lets get in to it…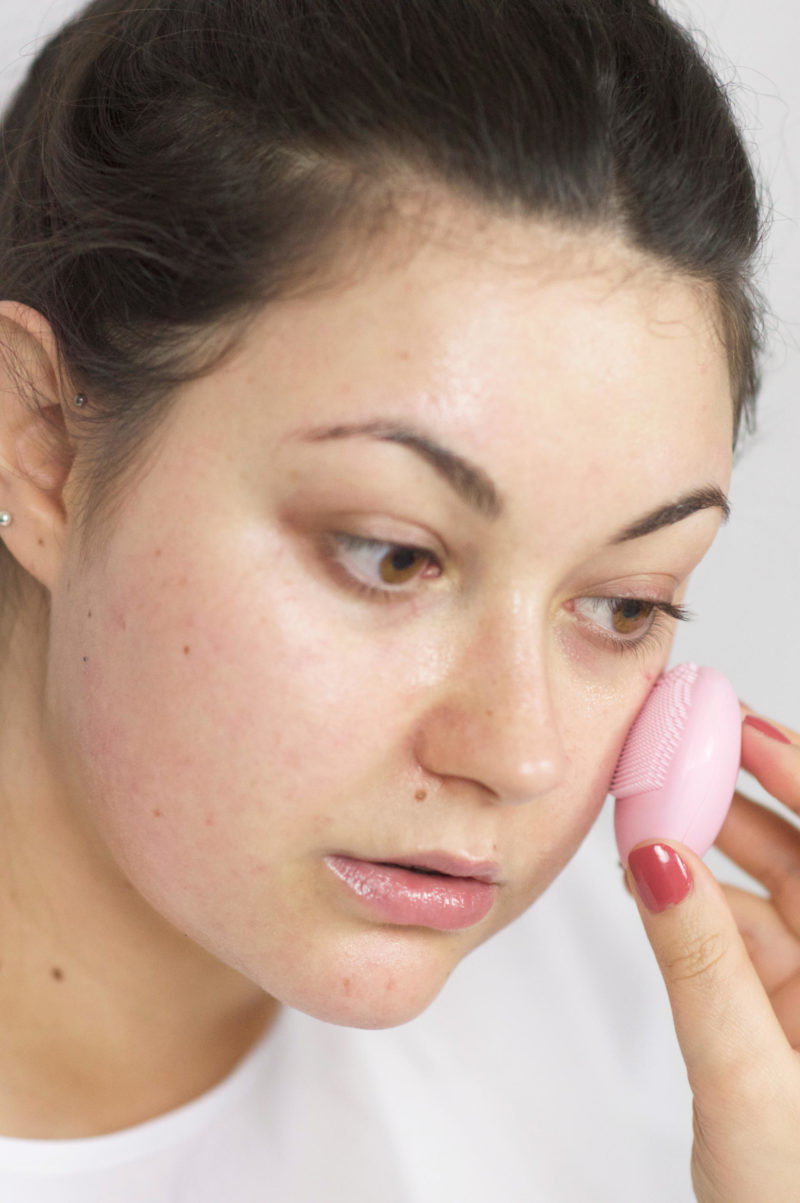 For the deepest clean of it's life, the Luna Play delivers 8,000 T-Sonic (transdermal sonic) pulsations every minute to the skin. This aids in removing dirt and oil from within the pores. The T-Sonic cleanse is both effective and gentle. There is no need for harsh scrubbing or chemicals, as the pulsations disrupt the dirt, lifting it out and away from the skin whilst cleansing.
I love that Foreo have used hygienic quick-drying, nonporous silicone bristles. There is no need to worry that this cleansing gadget will collect and bread bacteria, like other standard bristled cleansing brushes. Not to mention the fact that the silicone is soft on the skin, helps you grip the tool and makes the Luna Play 100% waterproof.
The way I have found it best to use this product is to remove my makeup like normal, then go in for a second cleanse with the Luna Play. On wet skin, with any facial wash (I am using the Balance Me Pure Skin Face Wash), I gently massage my skin with the gadget in circular movements for 1 minute. After, my skin is soft, clean (without being tight) and lightly exfoliated.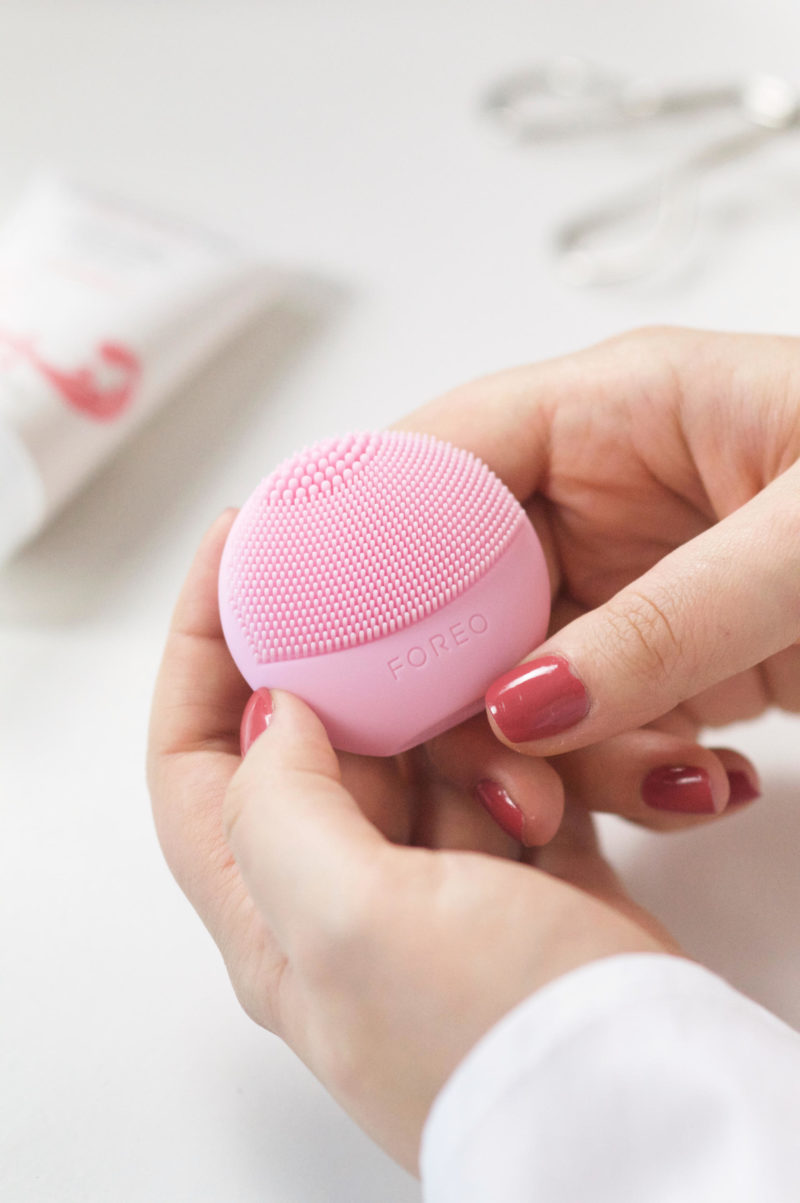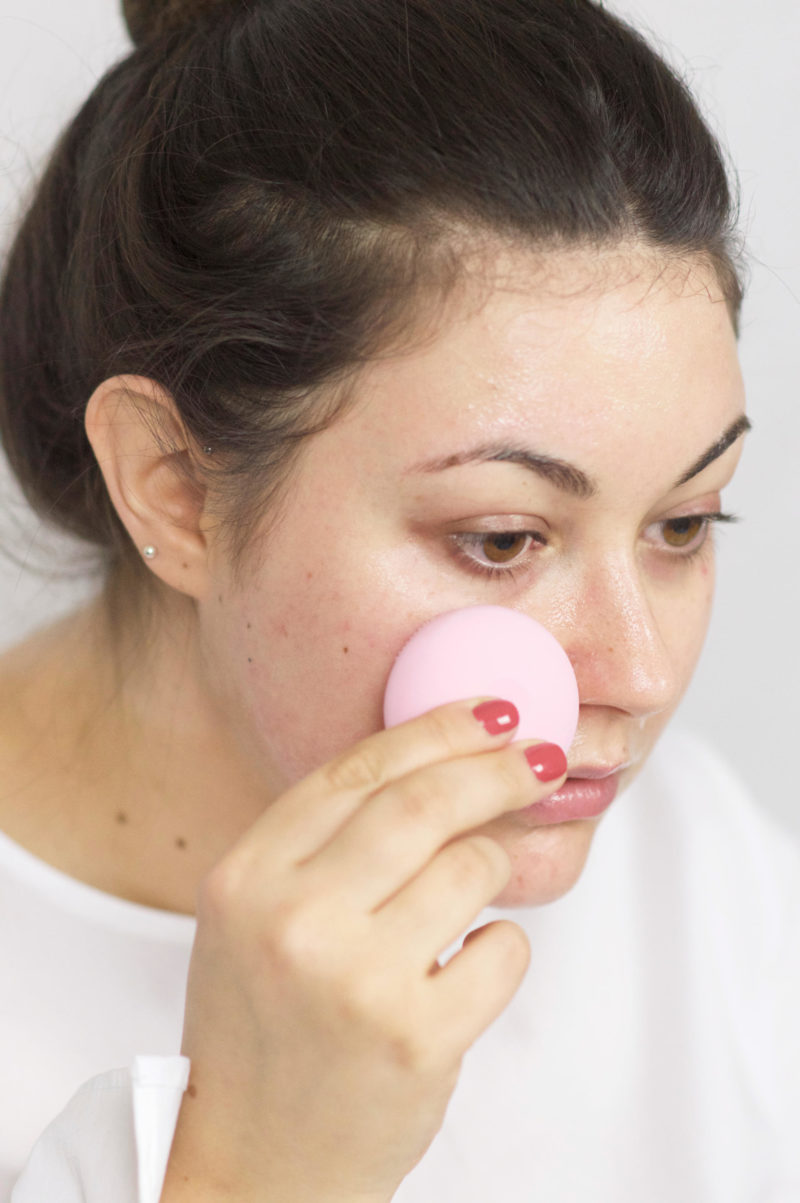 I have been using the Luna Play in my routine for just over a week and absolutely love it. Although it is another step, the results are totally worth it. I would normally have to use lots of exfoliants or masks to get such clean skin. My makeup has been laying better on my skin, I have more confidence to go bare-faced and enjoy having my little facial massage each day.
I also love the size of the Luna Play. It's so small and compact, so very easy to take away with you.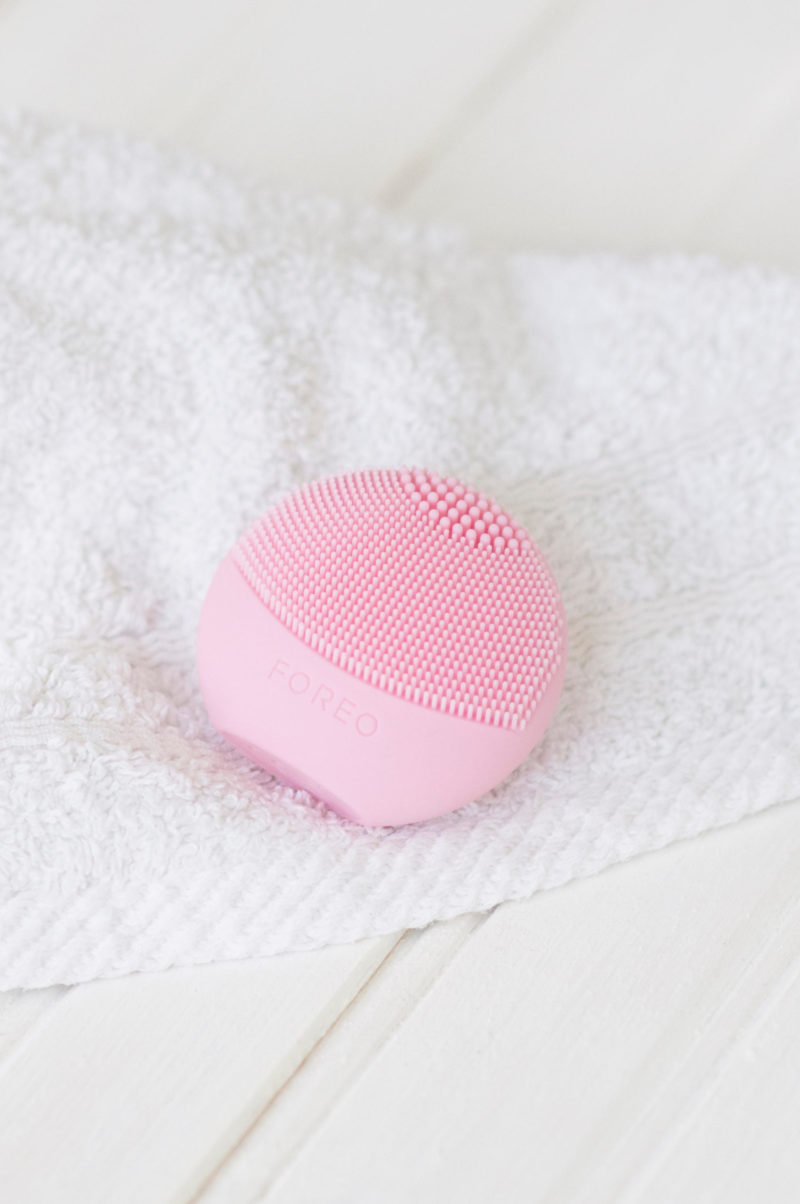 Overall, I am delighted to have tried out the Luna Play. I am now thinking of investing in another gadget from the line because I don't want this results to end! Have you tried either the Luna 2 or the Luna Go? If so, please let me know your thoughts in the comments below & if I should invest!
Sam
Follow Made From Beauty on Bloglovin'
unpaid post, all opinions are my own, contains gifted items
Please support me to become a Look Fantastic brand ambassador by voting for me in #TheBeautySet competition: HERE