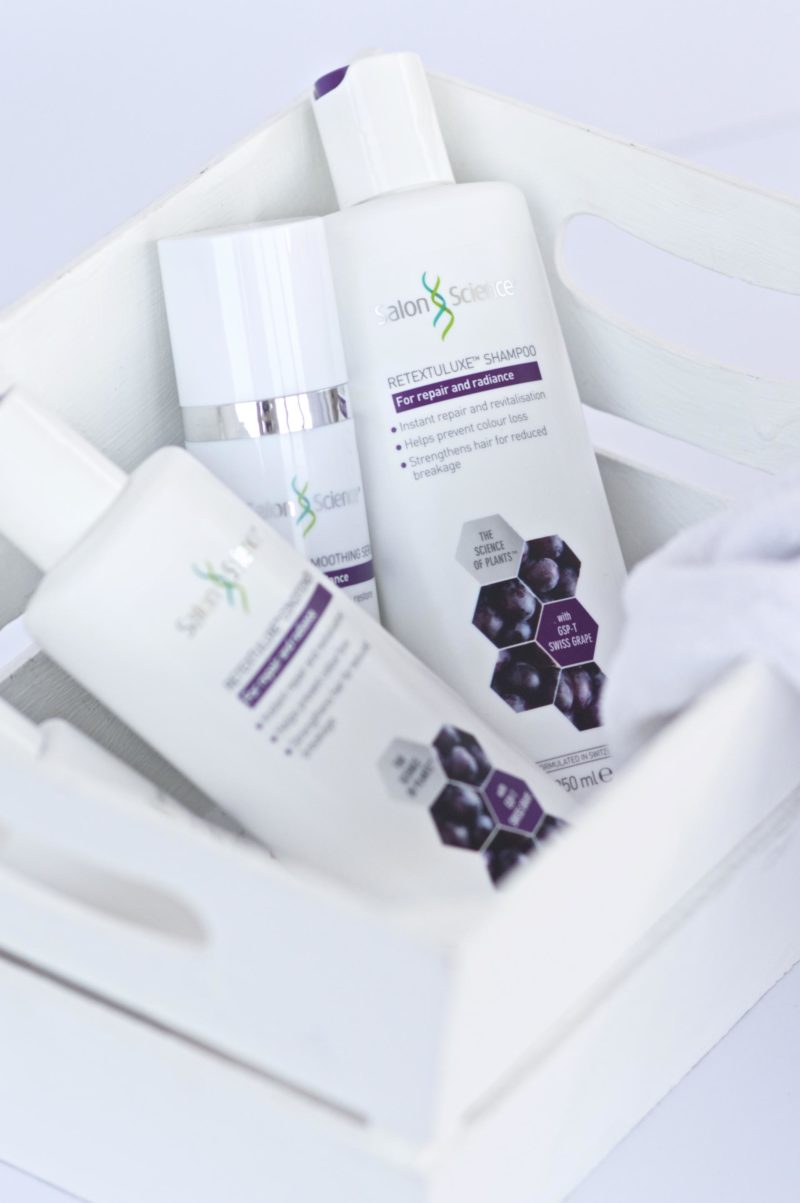 I love a good bit go haircare as much as the next beauty addict. Also, being the geek I am, I love it when I know there is some cold, hard science behind my beauty products. For me, life is too short to use products that might make an improvement to my hair, skin and nails. I want those results now, and I want them to be long-lasting. So this is where a brand like Salon Science become my go-to.
Salon Science have managed to combine the most exciting scientific developments with the luxurious salon quality you want in a product. Trying out their Repair & Radiance range over the past couple of weeks has made a dramatic improvement to my hair, and that cannot be a coincidence.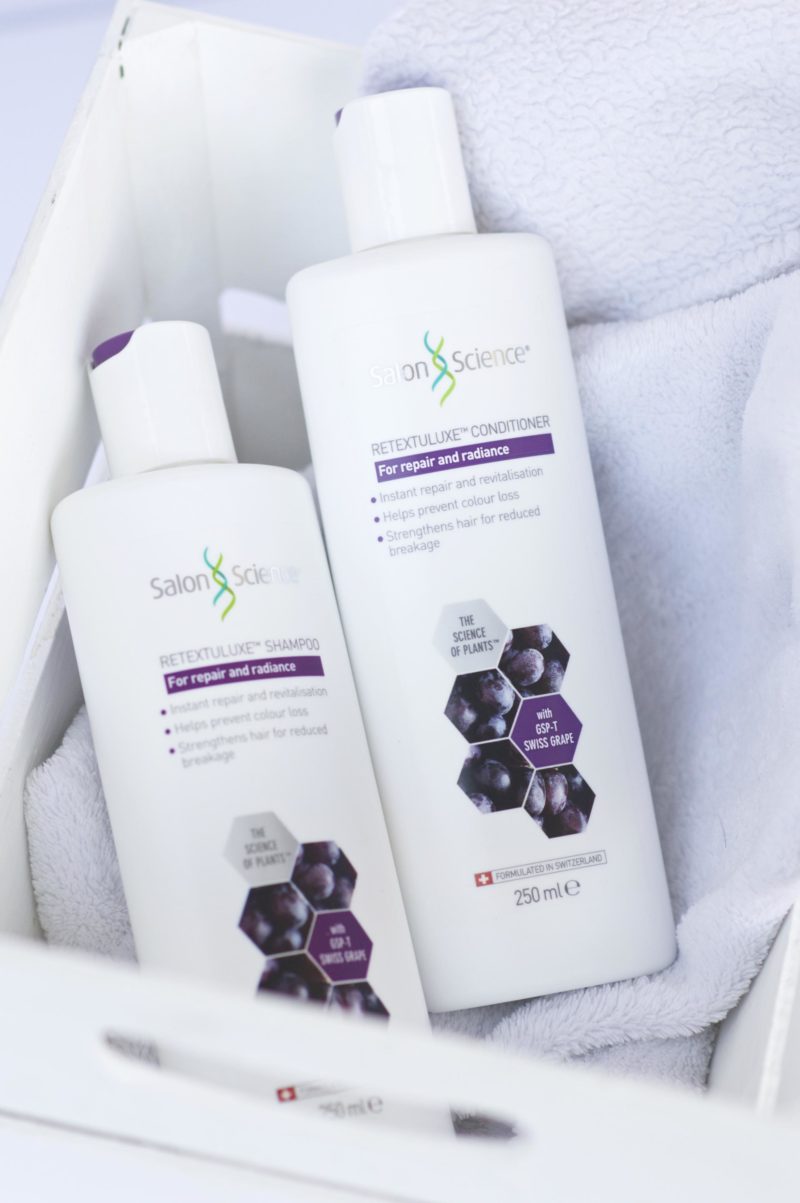 The brand sent across their Retextuluxe Shampoo and Conditioner from the Repair & Radiance range, to make sure my haircare routine was starting the right way. Formulated with the antioxidant Swiss Grape seed procyanidins and natural tocopherol (that's super swish vitamin E) this duo managed to smooth and revitalise my hair in just one wash.
The subtle grape fragrance is fresh and clean, so perfect for a spa like feeling in-shower. The Retextuluxe Shampoo and Conditioner has to be one of the nicest ones I've tried for a while. The formula manages to super condition my hair, leaving it soft and shiny, without weighing it down. I normally find that a lot of moisture-giving hair products leave my hair sticky and heavy, but that wasn't something I had to worry about here!
Straight out of the shower I moved on to the Reprotectant Thermal Crème. In a handy spray bottle, this little wonder product is the next step to ultra-glossy locks. With one spritz of this product you can distribute GSP-T from root to tip. Now, you're thinking probably 'what the hell is that?' and before reading up about this product I thought the same! GSP-T is a highly-charged antioxidant that binds to the hairs surface for ultimate protection from environmental stresses. And just in case GSP-T wasn't enough, Salon Science has packed the spray full of conditioning vitamin E and a UV filter to fight against colour fading – pretty cool, right?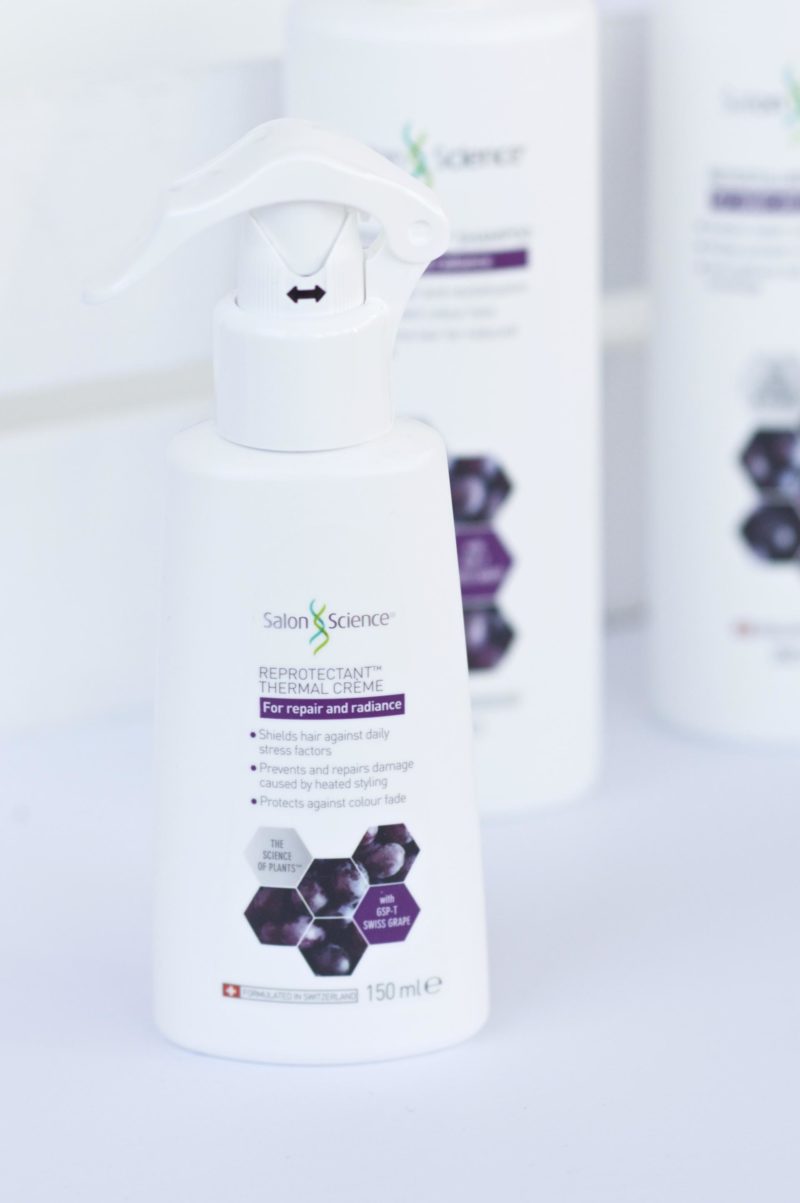 And the last product I tried from the Repair & Radiance range was the beautiful Regloss Smoothing Serum. If you read THIS POST, then you'll know that the John Frieda Original 6 Effects Serum has been a firm favourite of mine for a while. I didn't think that any product out there could take away from my love of that cult product – but I was wrong. The Regloss Smoothing Serum gives me the same glossy, frizz-free look as the John Frieda, but just lighter. And in my book, lighter means better. Although I have pretty frizzy hair, I hate the feeling of hair being weighed down, so the Salon Science serum is perfect for me.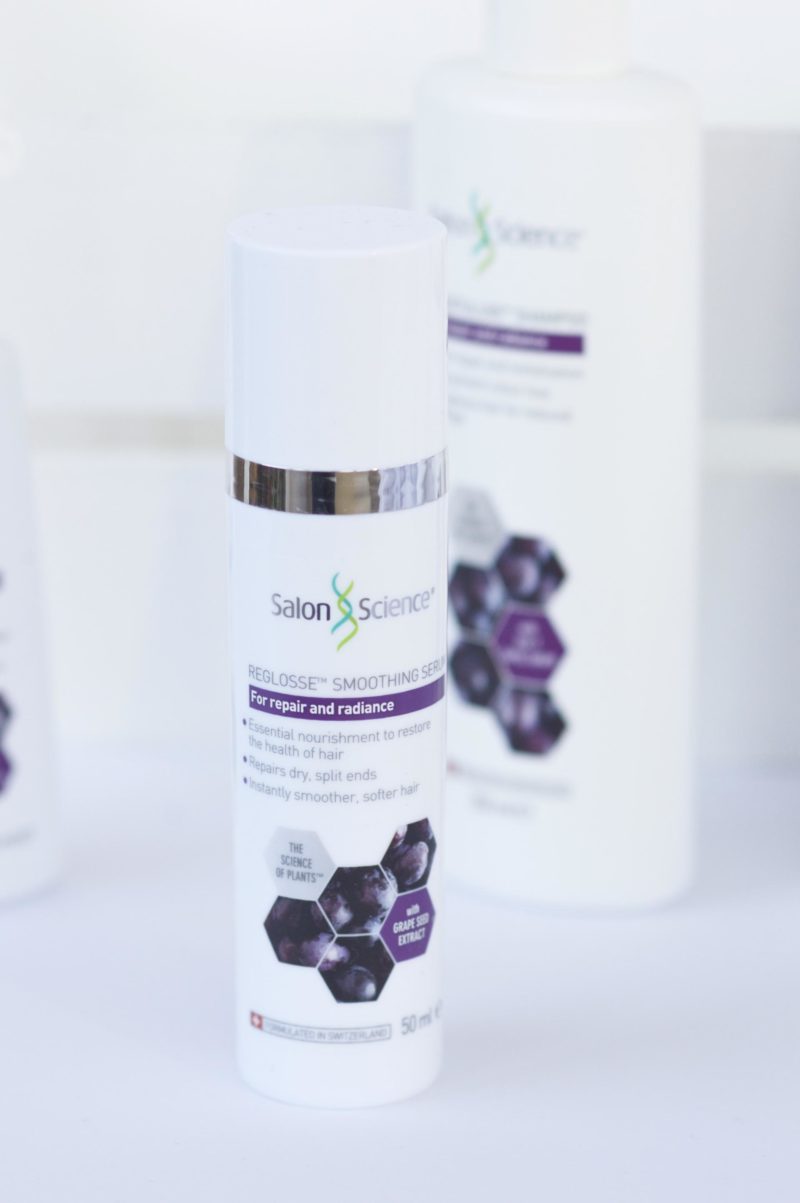 I also love knowing that there is loads of tocopherol (that's that vitamin E again) and grape seed extract to help heal my hair from the inside, as well as smoothing it from the outside.
I have absolutely loved trying out the Salon Science Repair and Radiance collection. My hair has never felt, smelt or looked better! Have you ever tried anything from the brand? I'd love to know, let me know in the comments below!
Sam
Follow Made From Beauty on Bloglovin'
unpaid post, all opinions are my own, contains gifted items