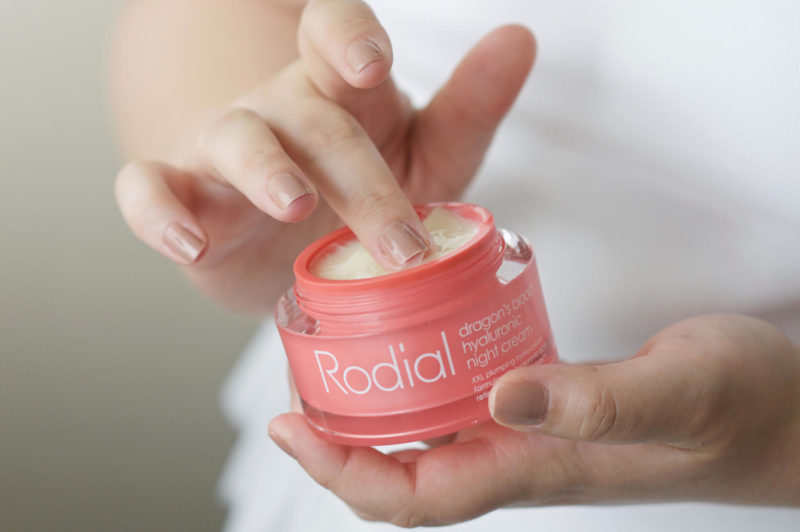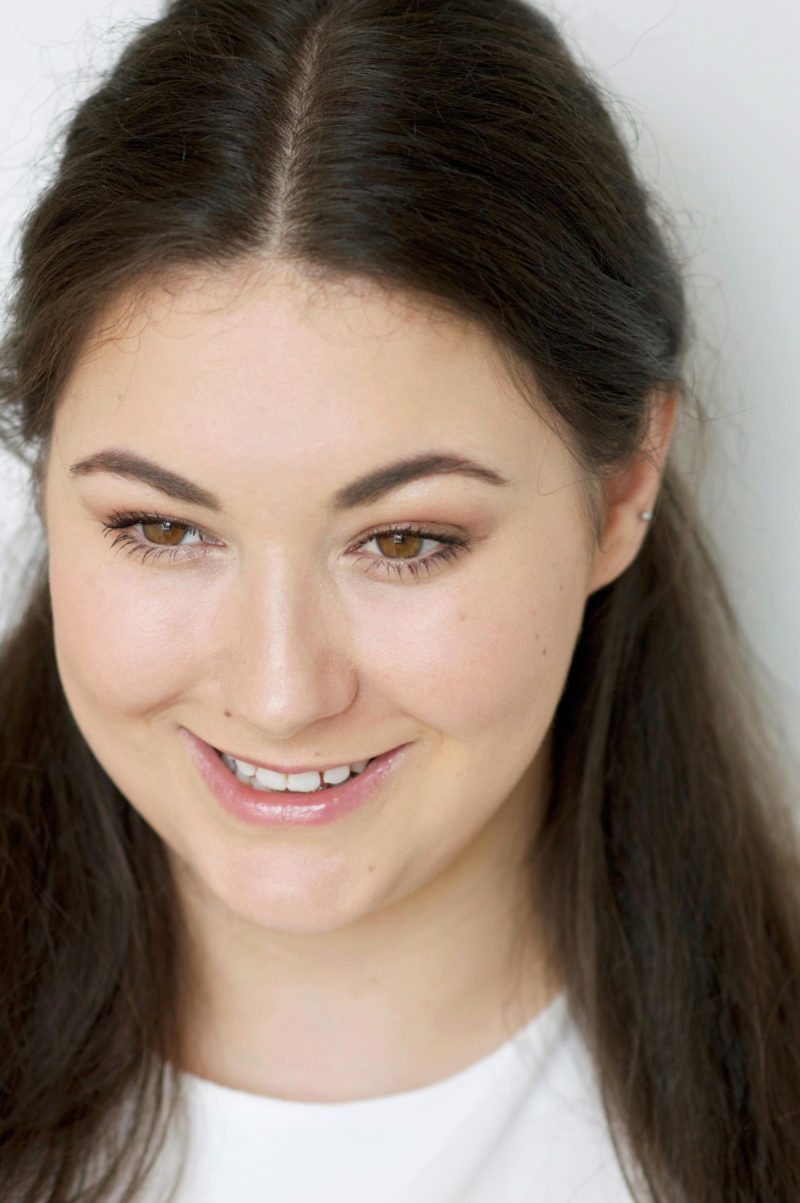 When it comes to my skincare, I am always on the look out for the next product to add to my routine, to give me the skin of a goddess – and we all know what Venus' skin must have been like; glowing, radiant and hydrated. Now, I can't promise you that products can transform you into a full blown Greek Goddess, but Rodial can get you pretty damn close. Their products will have your skin glowing amongst the stars in no time.
Over the past few weeks, I've been trying out the Rodial Dragon's Blood Cleansing Water to take off my makeup. It had been a long time since I had used a micellar water and boy had I forgotten how easy they were! This beautiful water, infused with rose water and dragon's blood (from the Croton Lechleri tree) is refreshing and hydrating, whilst still removing makeup easily and quickly. In the past some micellar waters have left my skin tight, but not this one. I love the fact that with this product I am starting my skincare routine, even as I'm removing my makeup, with something that will help give me a glow. The vitamin B3 helps brighten the skin over time, making this not just any micellar water, but a pretty hard working one. I have also loved using this product in the mornings to refresh the skin and have found it to be the perfect quick fix for dull, tired skin.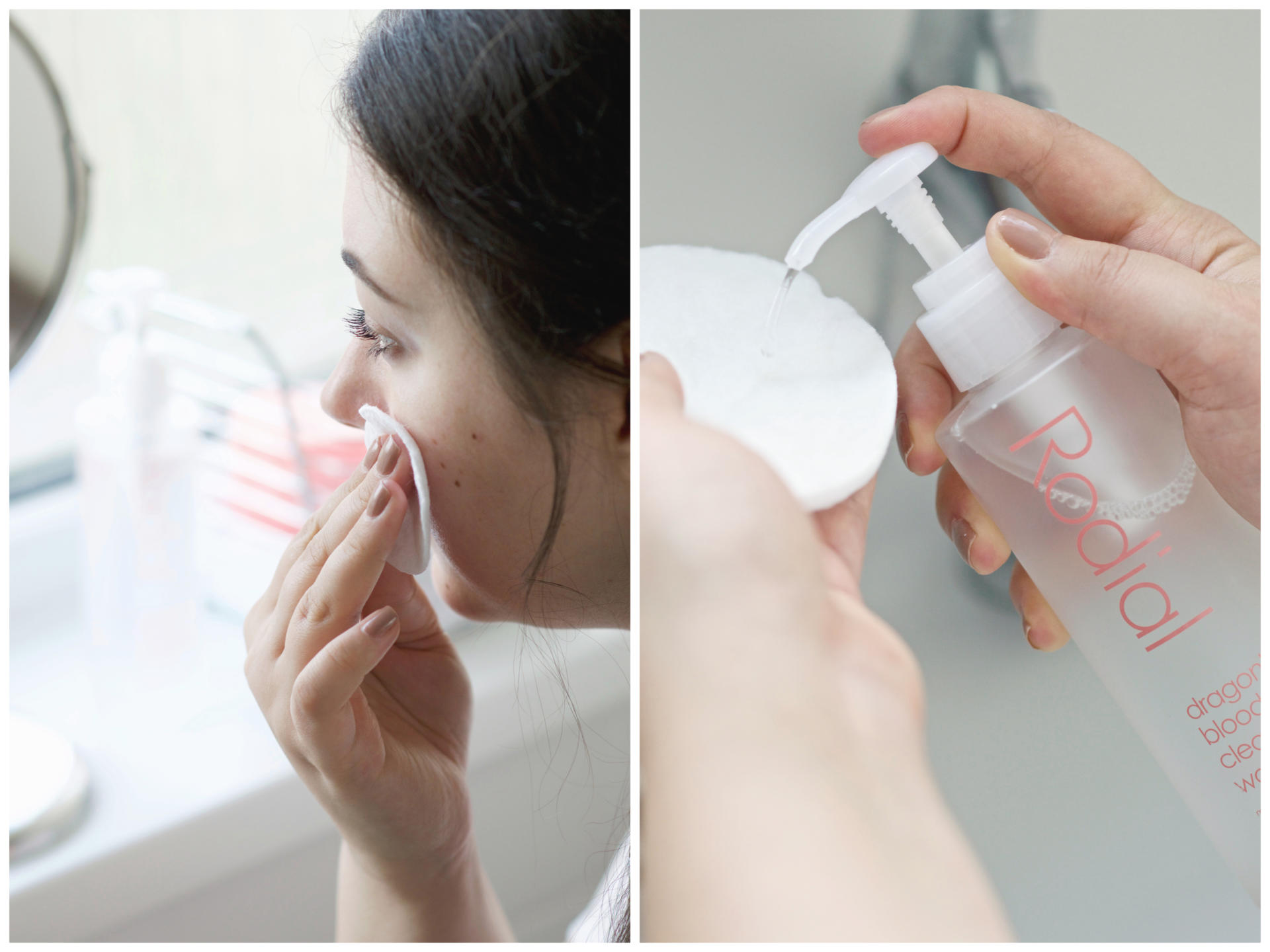 About twice a week I have also been using the Super Acids x-treme after-party Scrub in the mornings for a good exfoliation. Sure, I haven't been to any parties recently, but that doesn't mean my skin hasn't needed a good scrub. Normally I'm not a fan of physical exfoliants, but the Bentonite clay beads in this product aren't just any old rough beads to just make you feel like your exfoliating. These beads actually help absorb excess oil from the skin, help purify pores as well as gently exfoliating the surface of the skin. The only other product I've ever tried like this one is the Alpha H Micro Cleanse Super Scrub which just happens to be one of my favourite skincare products, so it was love at first scrub for me with the Super Acids x-treme after-party Scrub. The scrub is also packed full of Glycolic and Salicylic acids to exfoliate dirt and build up in the pores to reveal fresh, glowing skin. If you're worried that all sounds a bit too much there's also a generous dollop of vitamin E in the scrub to protect and repair skin as you go. All in all this scrub is one of my favourite Rodial products I've ever tried! My skin was soft, smooth and bright after use without feeling stripped or dry.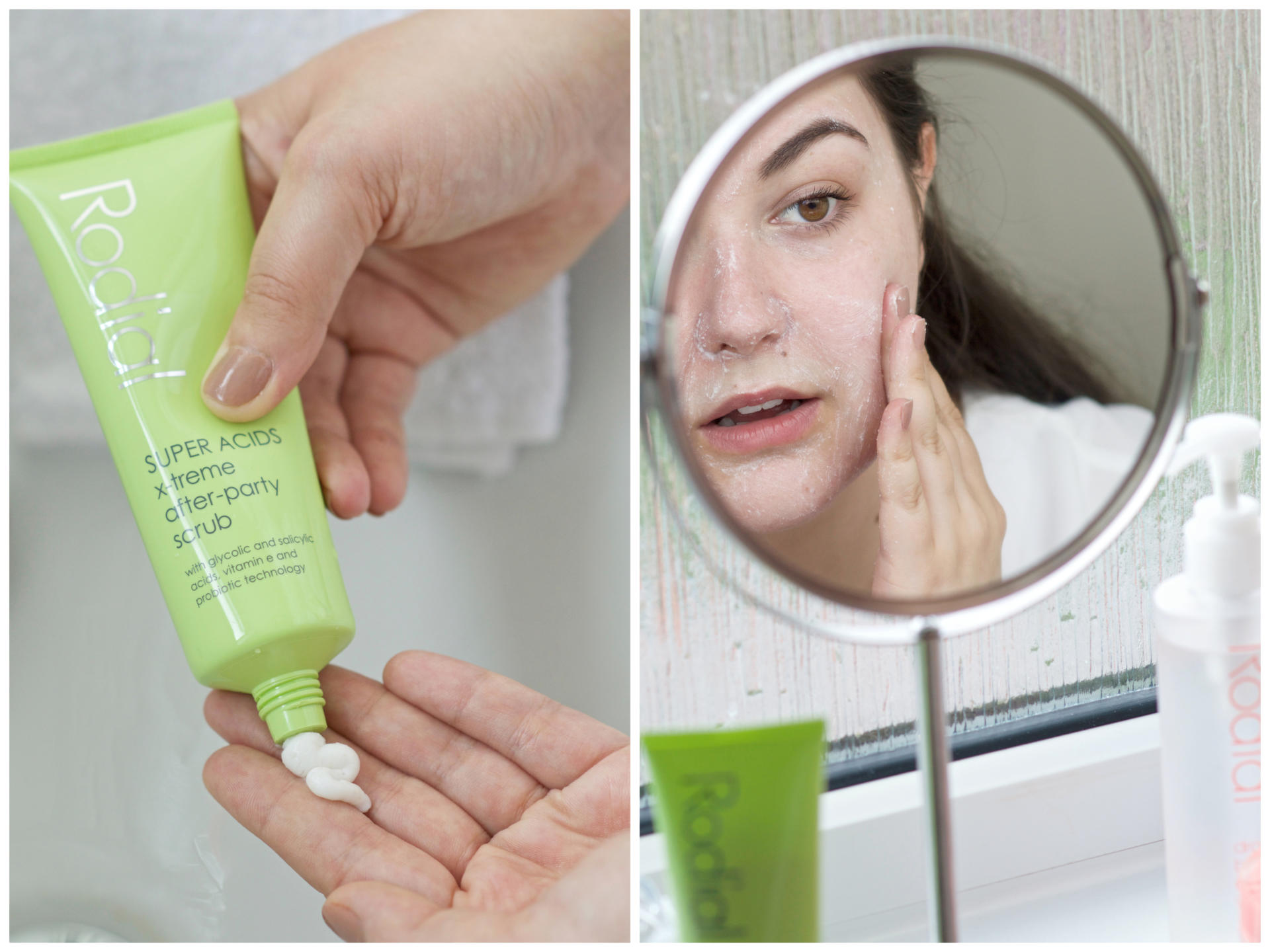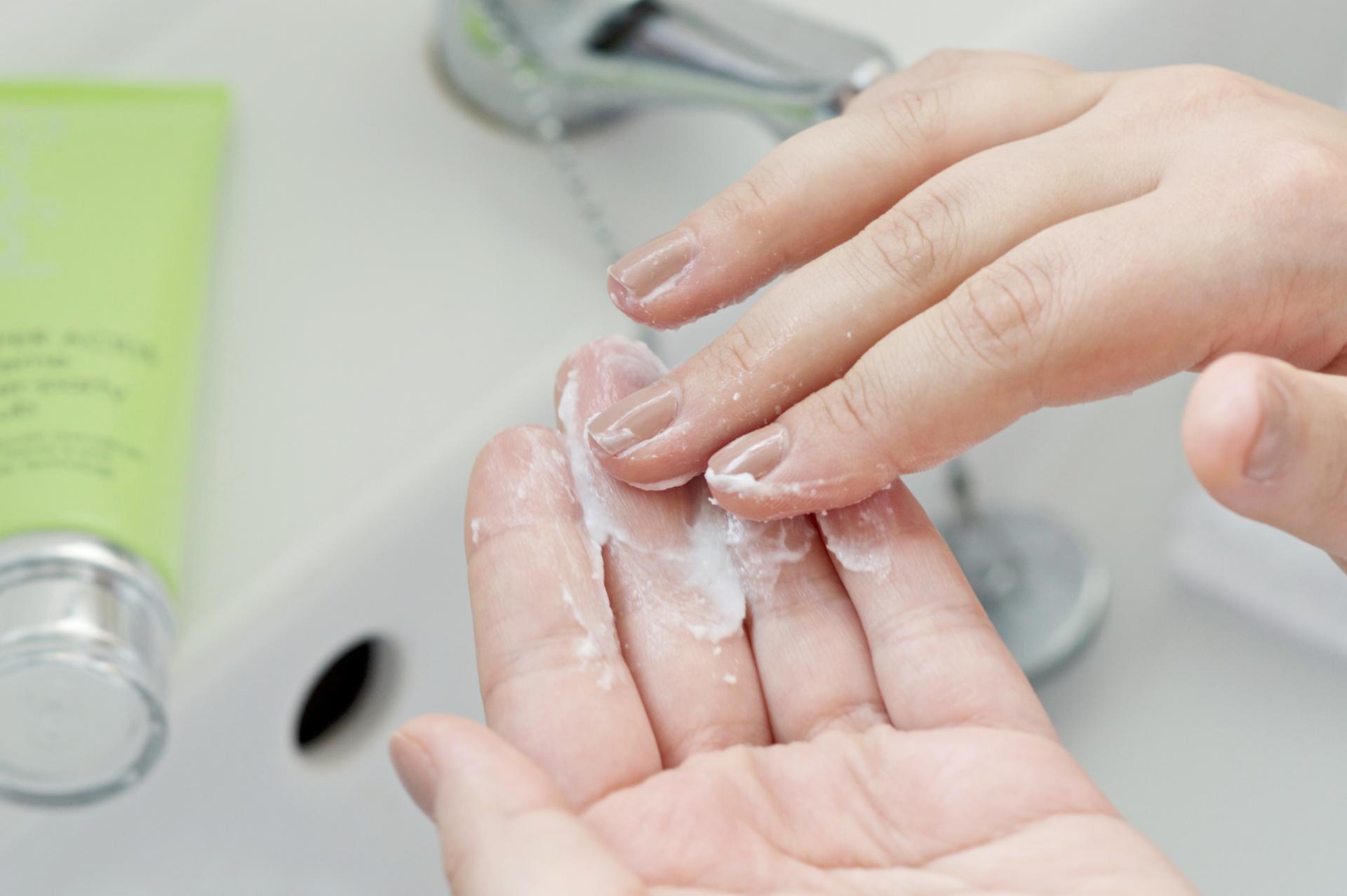 If you're in the market for a new night cream can I please recommend the Dragon's Blood Hyaluronic Night Cream. Nothing could have prepared me for the beautiful, rich texture of this product. To hydrate and soothe Rodial have used Shea butter to keep skin plump throughout the night. I have been really loving the effects of the Dragon's Blood ingredient to nourish and repair my skin in the night. Then of course, as the name would suggest there is a huge amount of Hyaluronic acid in there – one of my favourite skincare ingredients for super moisturised, radiant skin. Not only is the cream the perfect product to mean you wake up hydrated and soft, but it's also full of Retinol Lipodisq Solution. As skincare junkies will know, Retinol is the only ingredient on earth that is proven to reverse the signs of ageing. Retinol helps repair damage caused by sun, environmental factors and skin stresses. Although I do not have any real wrinkles yet (although I found my first grey hair the other day!) I do have some sun damage and wee fine lines around my eyes – so I'm hoping with prolonged use the Hyaluronic Night Cream will magically (or rather, scientifically) solve my skin woes. Rodial have also used skincare wonder ingredient Chromabright to help even out skintone and has been boosting my skins radiance from the moment I wake up.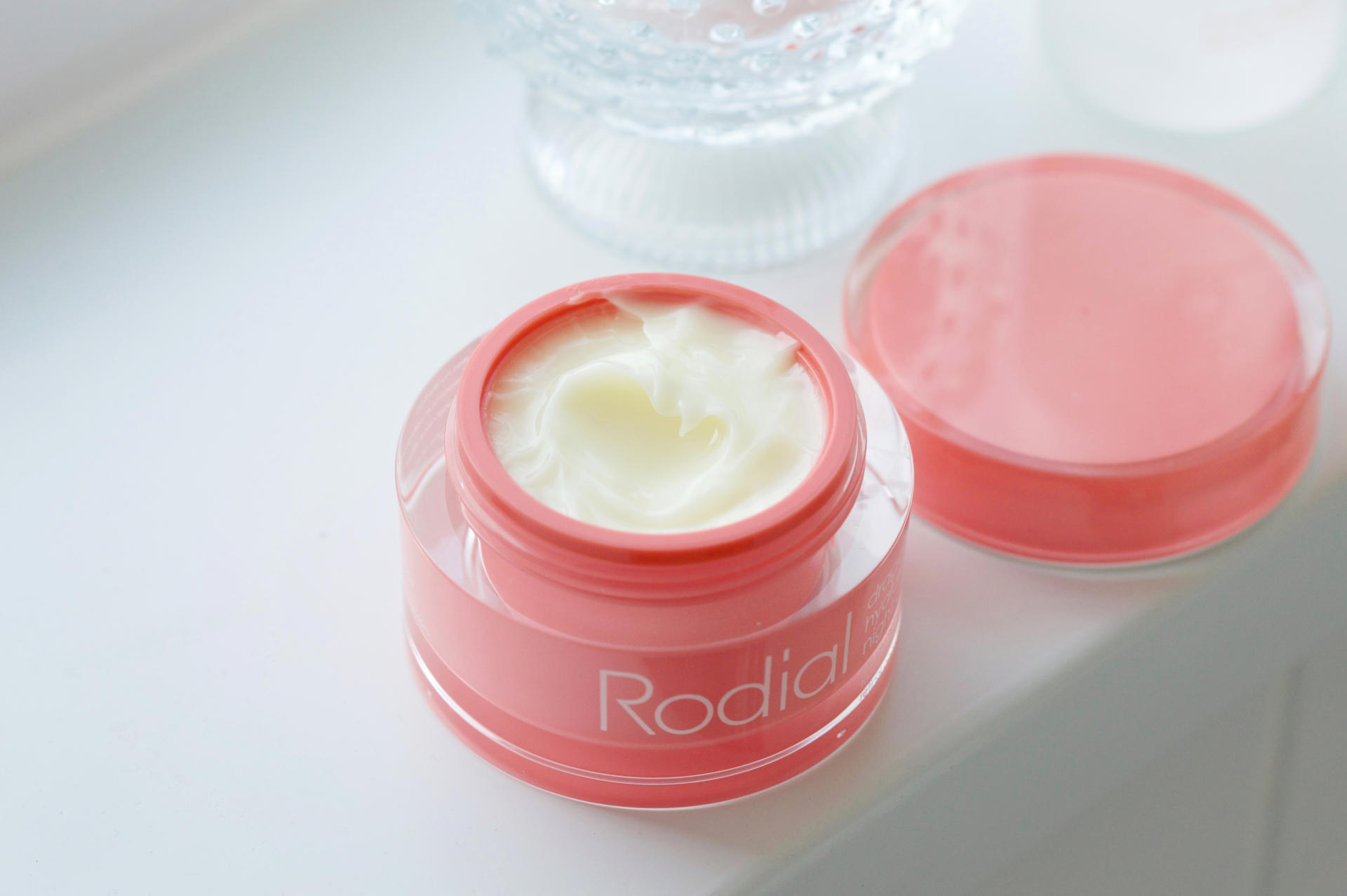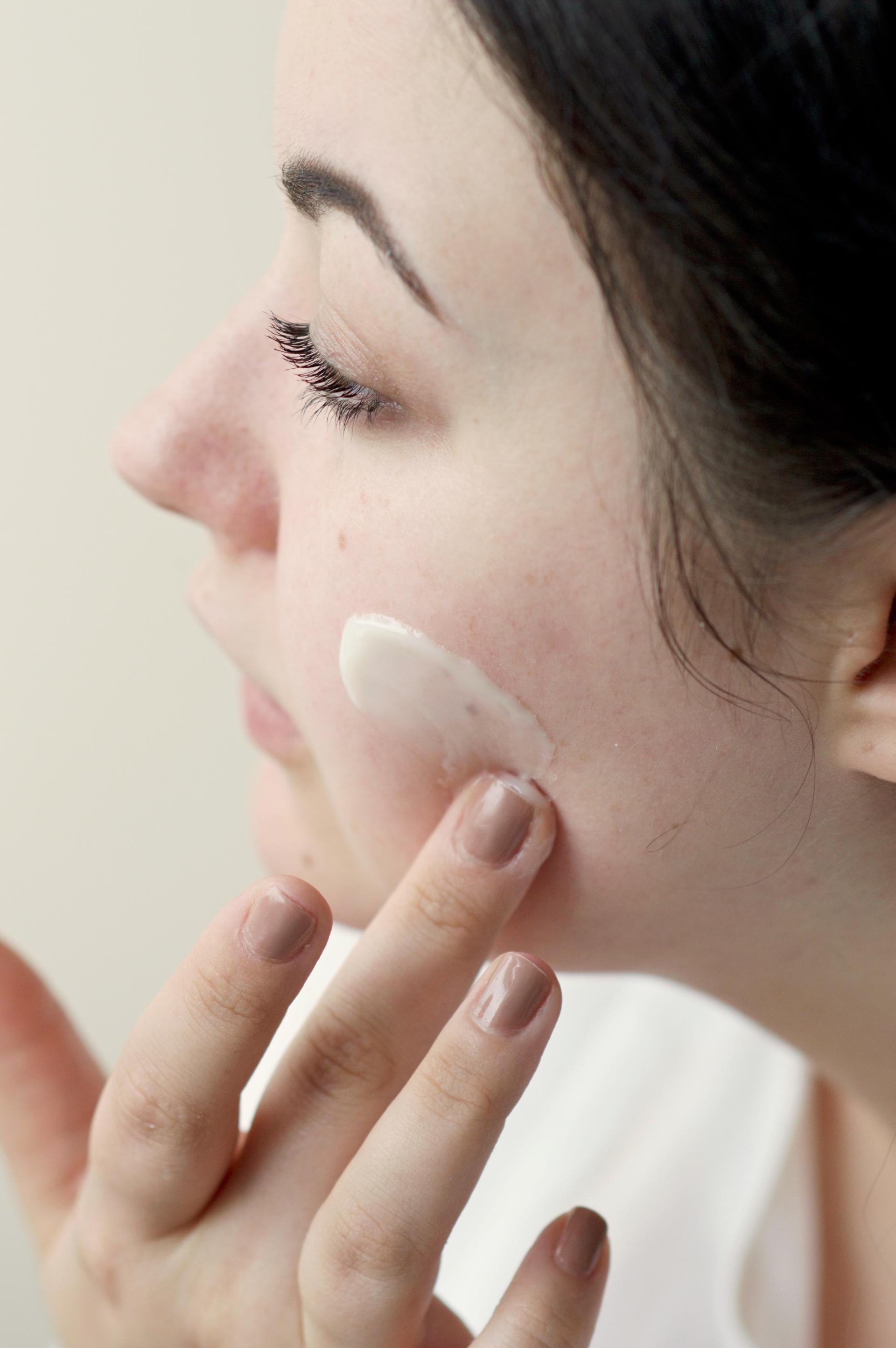 It's hard to pick a favourite of the products I tried from Rodial, but the Skin Tint+ with broad spectrum SPF20 is a strong contender. Now the nitty-gritty of it is that this lightweight base has amino-peptides for brightening the skin as you wear it and is super hydrating alone…but the bit I wasn't quite expecting is that this product is a fabulous base for every single day. Don't be fooled by the name, Skin Tint+, this little tube packs a whole lot of medium coverage, which is perfect for me for everyday with a little concealer around the eyes. I found that the product sets to a natural, glowing finish which doesn't need powdering and gave me a lovely bright base. Throughout the day the Skin Tint is comfortable and lasts around four hours perfectly without powder and around seven with a light dusting. I am between shades at the moment, so used a blob of Skin Tint+ and Skin Tint+ to get my perfect match. I found the best way to apply this base is by sweeping on with fingers and then lightly buffing into the skin with a brush, to ensure a flawless finish.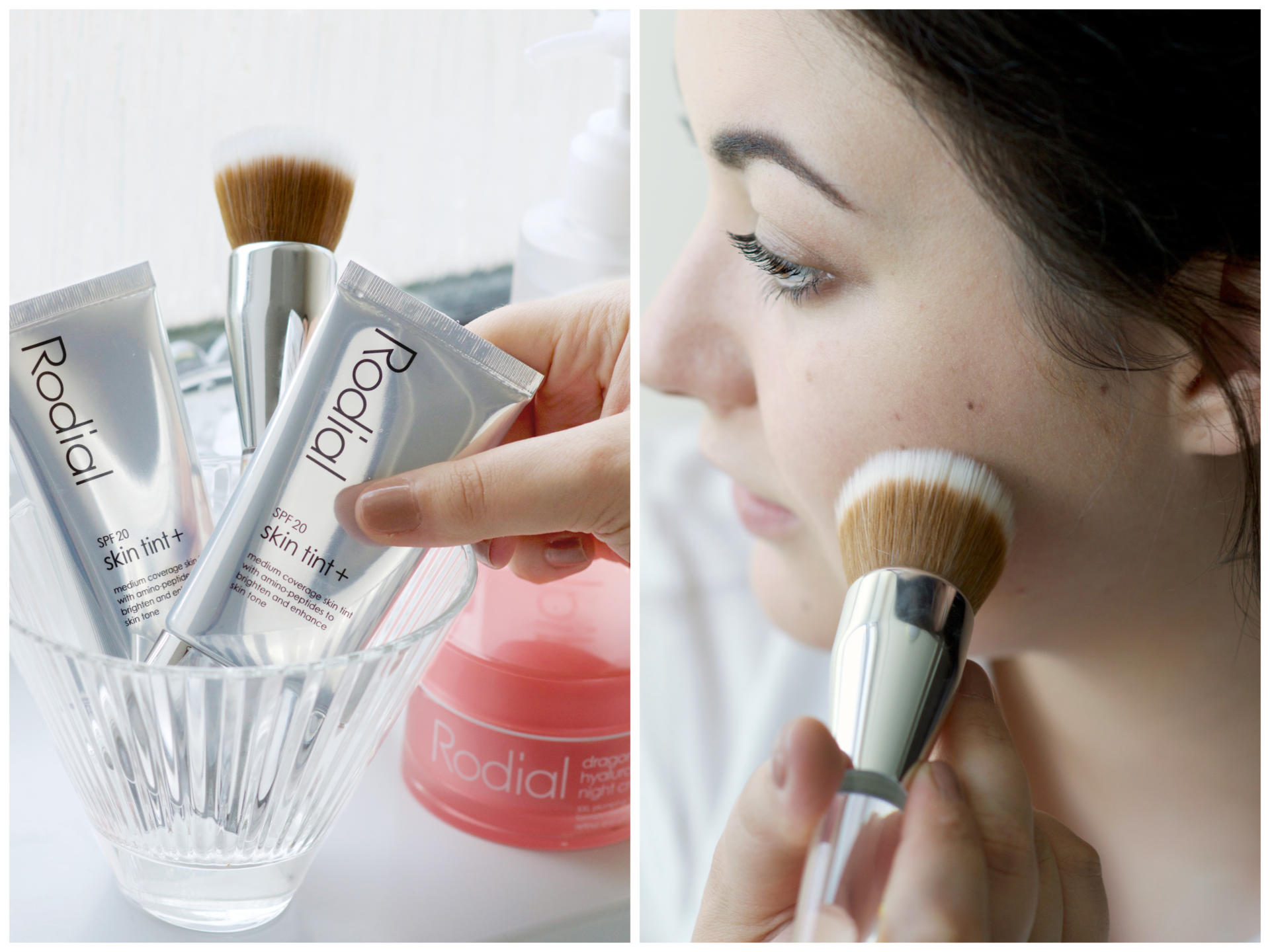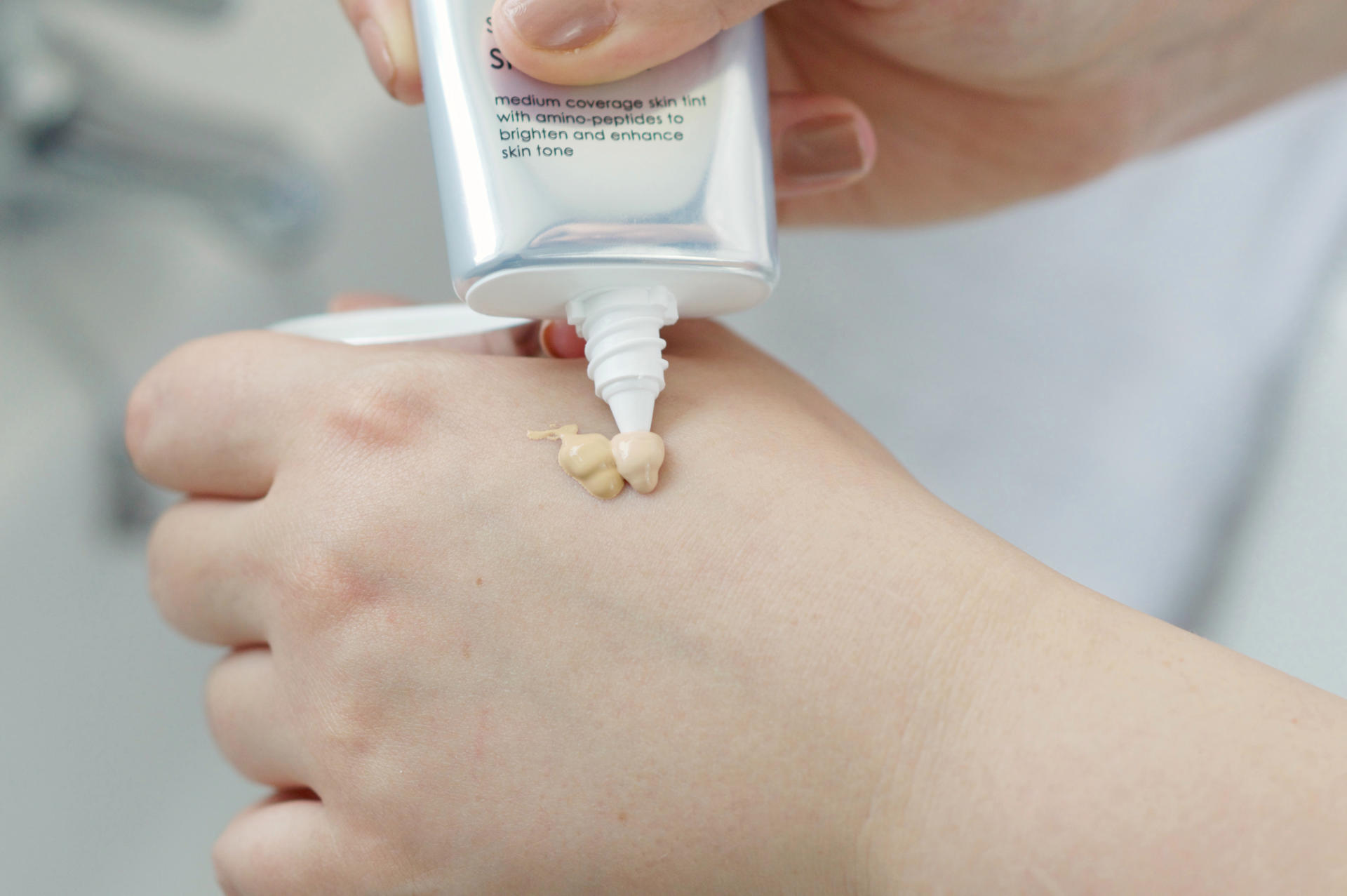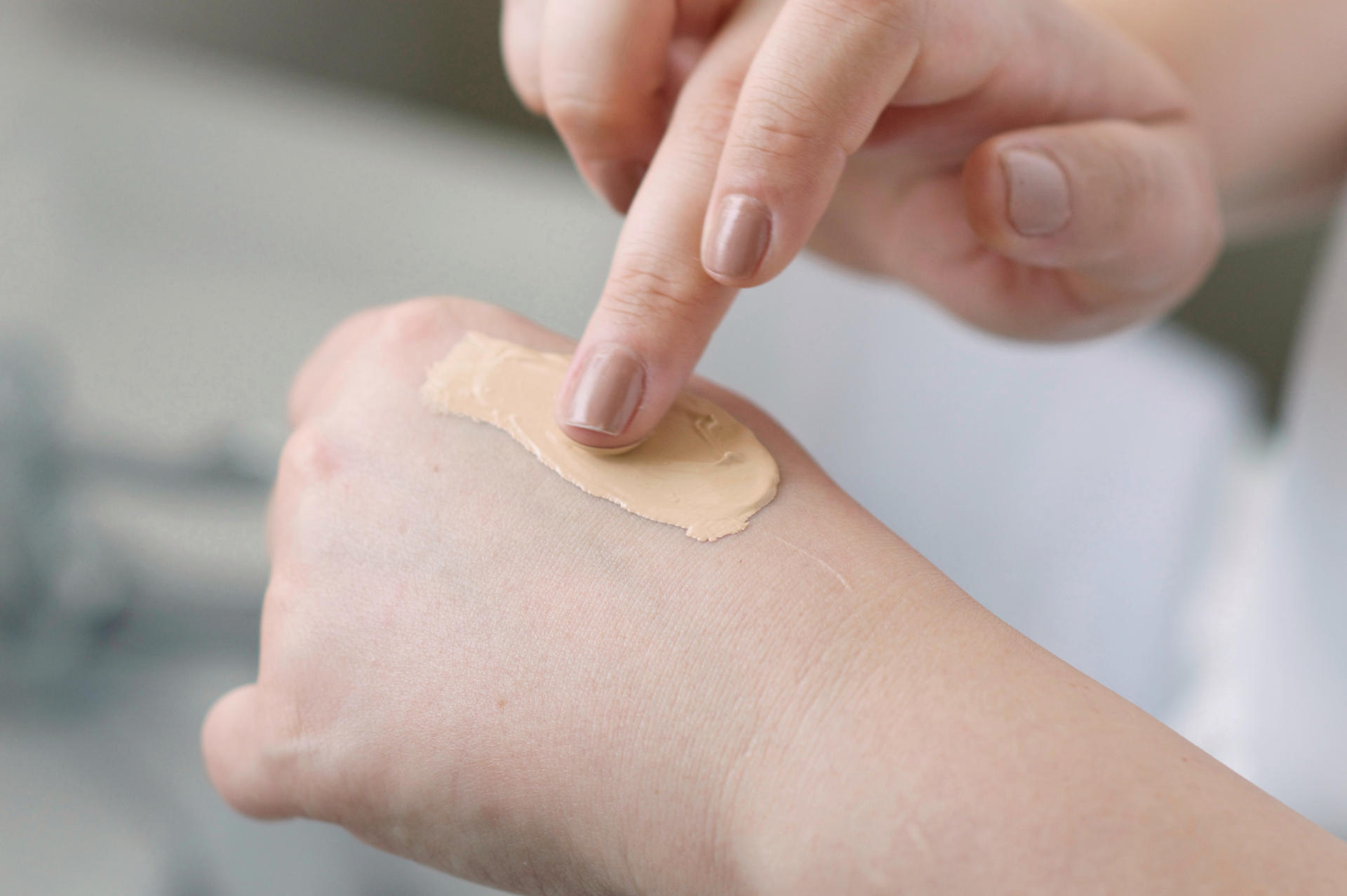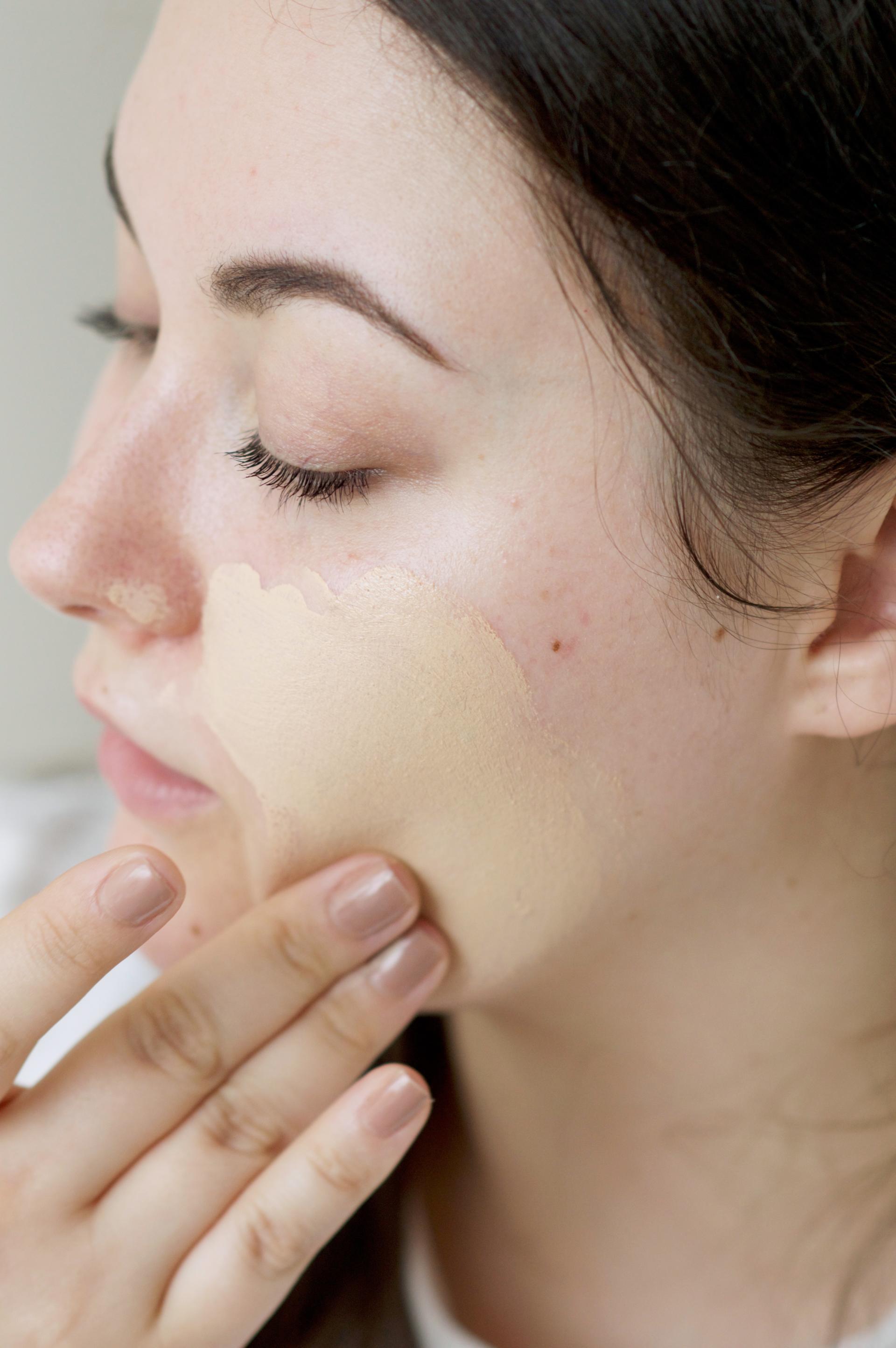 There really is something to be said for having a good stash of products that can save even the most tired, grey skin in it's hour of need. I am crazy about everything I have tried from Rodial but if I had to pick my favourites it would have to be the Dragon's Blood Hyaluronic Night Cream and the Skin Tint+ – oh but – no wait – you get the picture, it's too hard to choose!
Will you be trying any of the products I have mentioned to get your own hydrate and glow routine started? Let me know in the comments below!
Sam
Follow Made From Beauty on Bloglovin'
Unpaid post, all opinions are my own, contains gifted items.