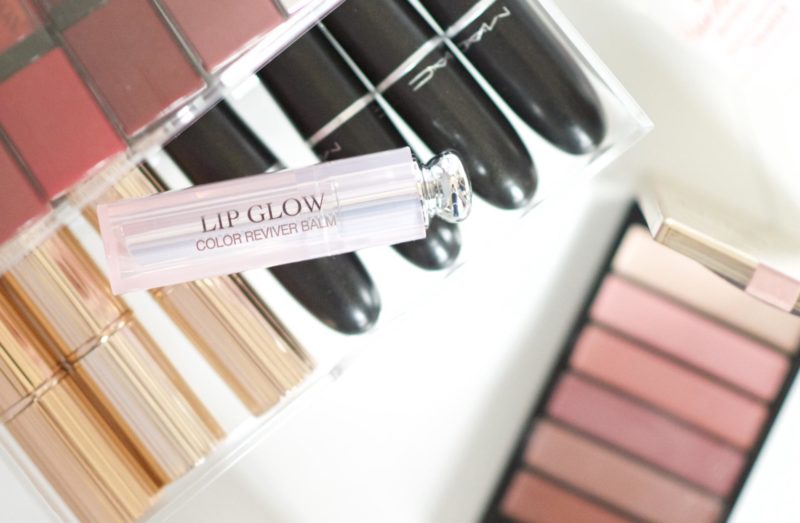 When it comes to lip balms I am the self confessed Queen. My collection rivals most, and I own more than one lady needs for one pair of lips, but what can I say? I love them! Most of my collection is made up of brilliant, affordable options, apart from my addiction to the NUXE Rêve de Miel (I'd say three pots on the go is an addiction) and my newest addition: the Dior Addict Lip Glow*.
I'm a little bit ashamed, considering I just declared myself the Queen of Lip Balms, that the Dior Lip Glow has only just made its way into my collection. It's been a cult product in the beauty world for many years, famous for its subtle hint of colour and its not-so-subtle hit of moisture.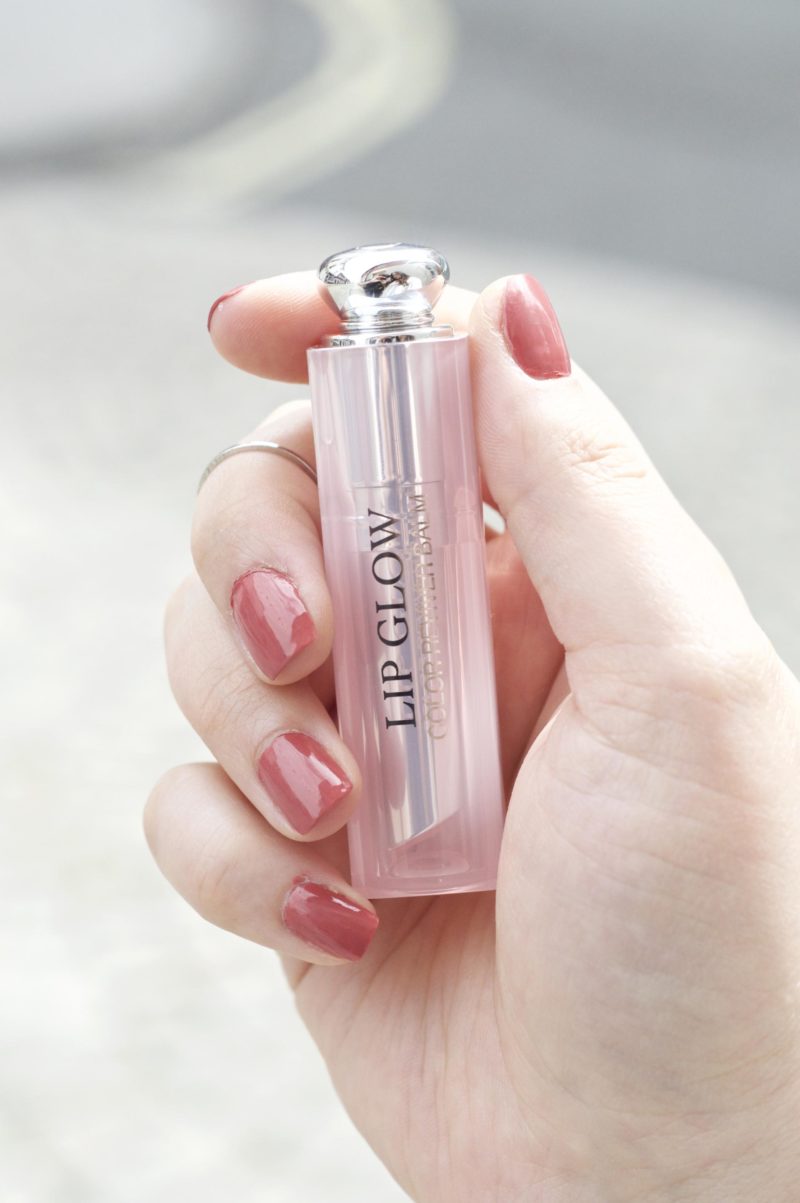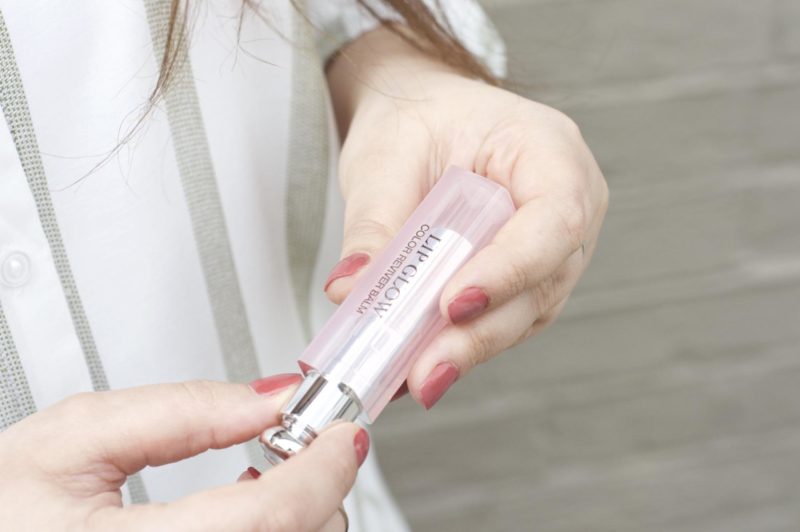 I have been carrying around the Dior Lip Glow in my bag for these last few weeks and it's quickly become a favourite product as I'm not so good about remembering to take my lipstick shade with me. I love to swipe it on at the weekends for a slick of natural colour and a low maintenance lip or during the week to top up on my nude lip.
Although, sessionally, the Lip Glow is available in different shades I bought the shade Pink 001 which is a permanent shade and the classic. The Lip Glow develops a personal flush of pink for each and every wearer. On me the Dior Addict Lip Glow gives my lips a soft glow of pink, that is easy to wear with any makeup look, perfect for everyday.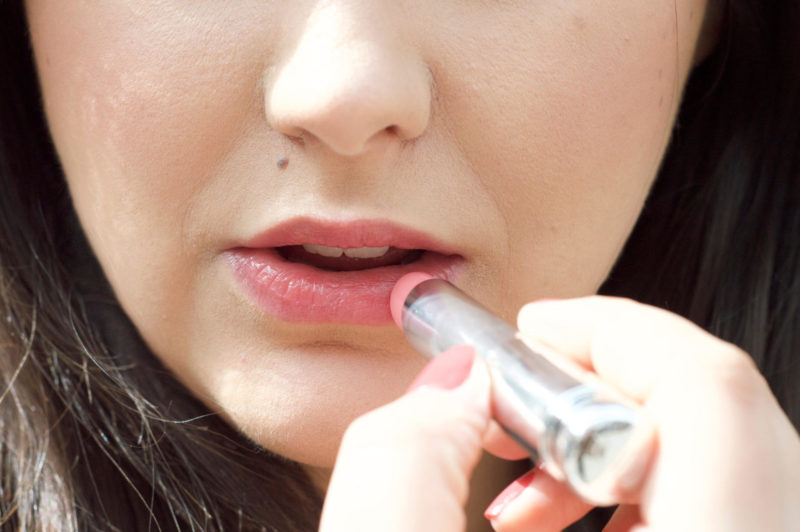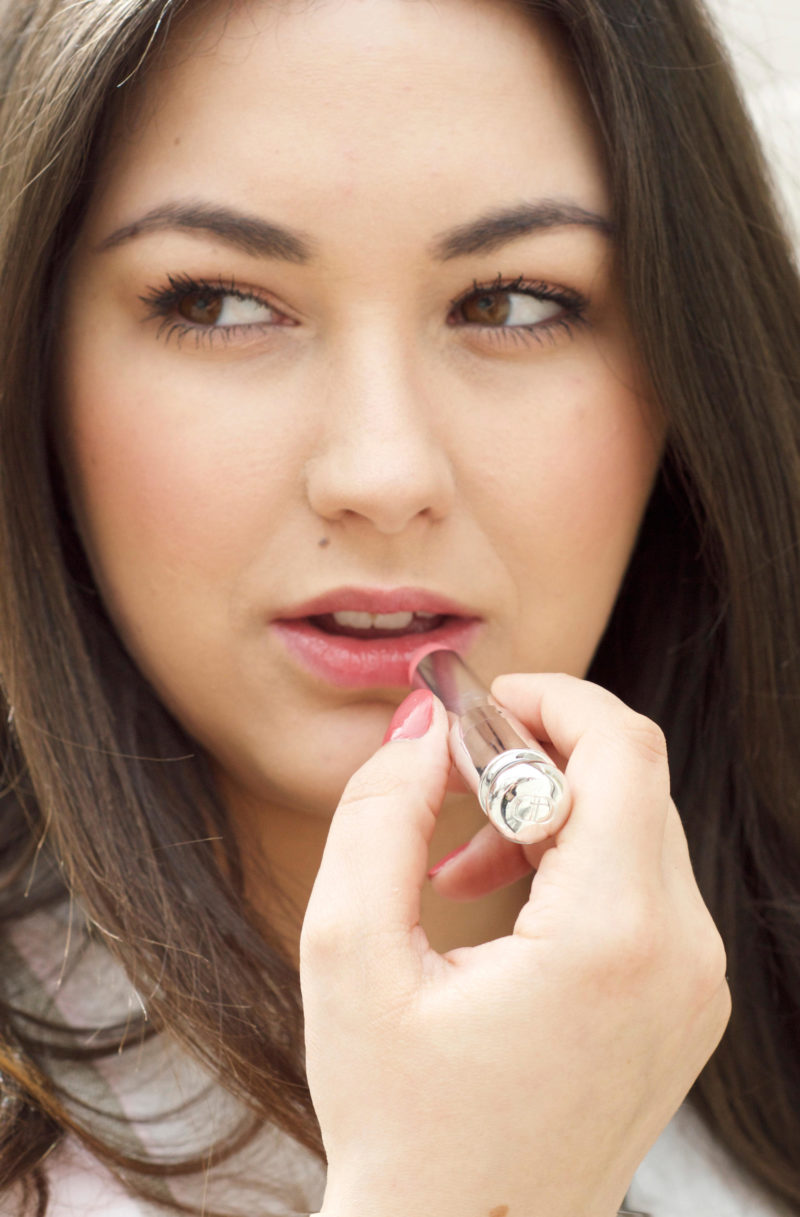 I love it's glossy consistency, which is great for giving moisture to the lips and for adding a little bit of shine to another lip colour. I was surprised that the balm stays on my lips for around five hours, so for me this works perfectly to wear the product to work as I don't always want to be reapplying and fussing with my makeup.
The product is unscented, which I was surprised about, I expected it to be scented like a lot of highend lip products normally are, but if you've been a reader of Made From Beauty for a while, you'll know I'm not a huge fan of scented lip products – so for me this isn't a problem and probably how I'd prefer it.
After using the product for a little while, I would say that it takes about 5 minutes for the colour to truly develop into the lasting pink. This colour lasts right up until the balm wears off, leaving you will hydrated, smooth lips that are pouty and soft. So have you tried the Dior Addict Lip Glow? Or what is your favourite lip balm? Let me know in the comments below!
Sam
Follow Made From Beauty on Bloglovin'
*This post contains an item that was gifted by West Quay shopping centre