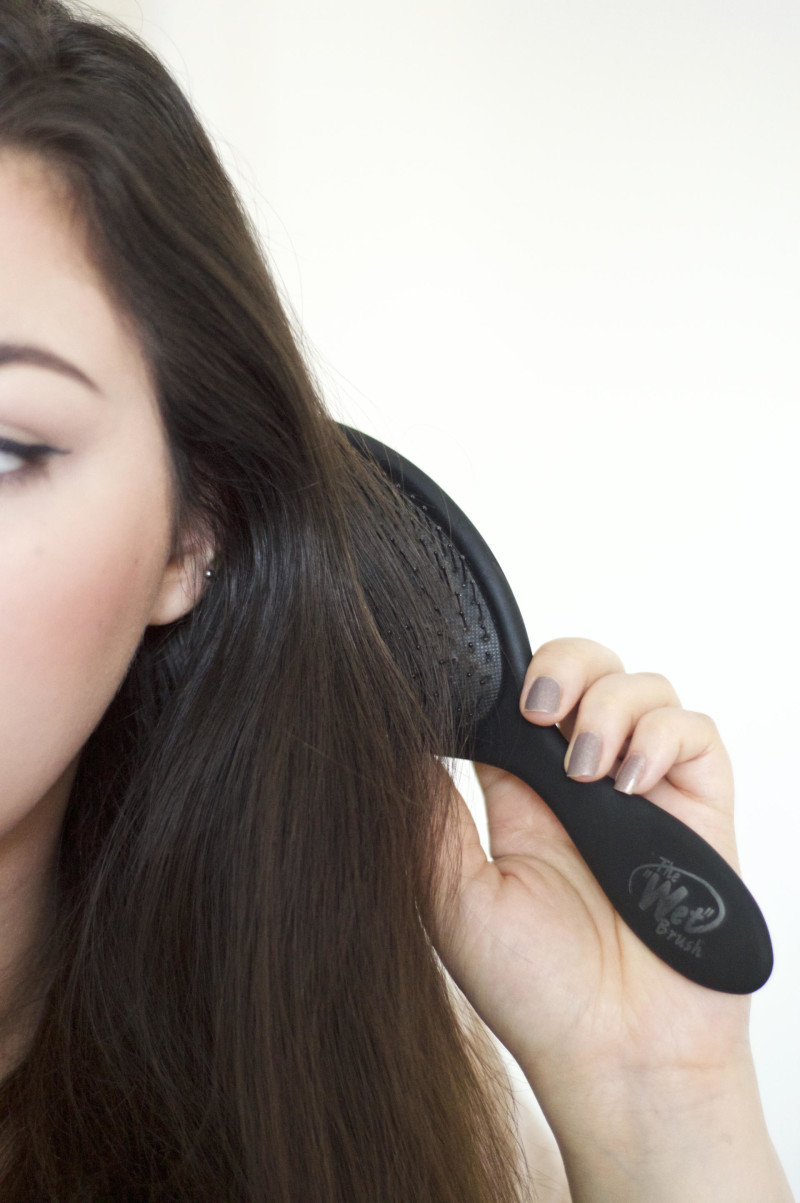 If you have long hair, listen up! I've got the perfect tool for taming those long locks; The Wet Brush. Don't be fooled by the name, this isn't just a brush that can be used when your hair is wet, but it can be used on dry hair too.
If like me you have trouble getting a brush through your hair, especially after washing, then you need one of these on your dressing table. If you're a beauty lover, I'm sure you've heard of the Tangle Teezer, and whilst that too is a good brush, since having The Wet Brush I haven't picked mine up for a long time. Although the Tangle Teezer is good, I wanted a brush with a proper handle – there's something a bit funny about using the Tangle Teezer in the palm of your hand to brush through my hair.The Wet Brush offers the same experience as a standard brush, without the pulling and tugging a lot of cheaper brushes can inflict on the hair.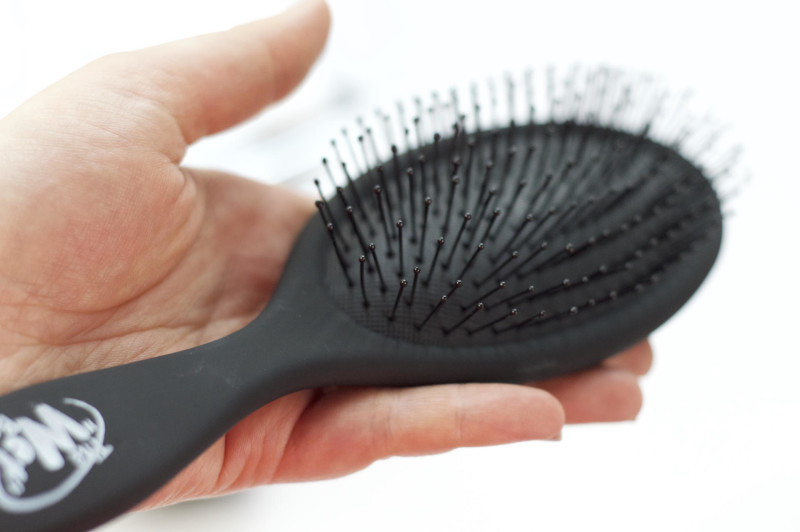 I have pretty long hair, a good few inches below my armpit and so finding a brush that doesn't add unnecessary stress to it has always been important to me. With normal brushes I can often find I just get to a point where the brush will not move through my hair anymore, as I have pretty crazy, curly hair when wet. But since using The Wet Brush I have found I have had a lot less breakage, and in general is smoother and less frizzy than before.
With perfectly spaced bristles this brush glides through hair, wet or dry, without creating knots and gently teasing out the ones that naturally form. The bristles are also designed with clever 'intelliflex' technology, which basically means they flex with your hairs natural movement when brushing to relieve the pressure on the individual strands. Not to mention the cushioned base that the bristles sit in, to give the design even more movement and a softer touch with the hair.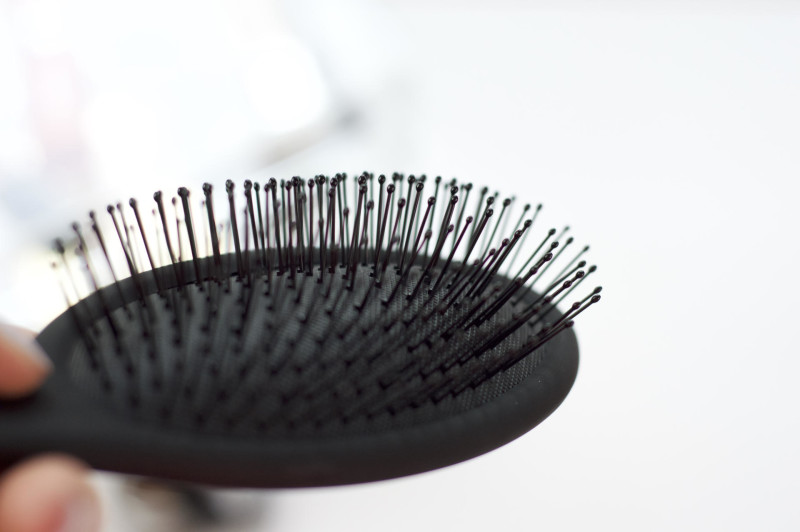 It's also great for blowdrying, allowing you to get just enough tension on the hair to create a smooth style too. It's an easy brush to clean, so brushing out heavy styling products like hairspray and texturising products is easy too.
For brushing hair near the nape of the neck and back of the head, this brush is a breeze! I found it hard with my Tangle Teezer before to brush hair gently around the base of the head or to tackle tangles on the underside of the hair, but The Wet Brush's handle means these areas are easy to reach and allow you to be gentle on this finer hairs.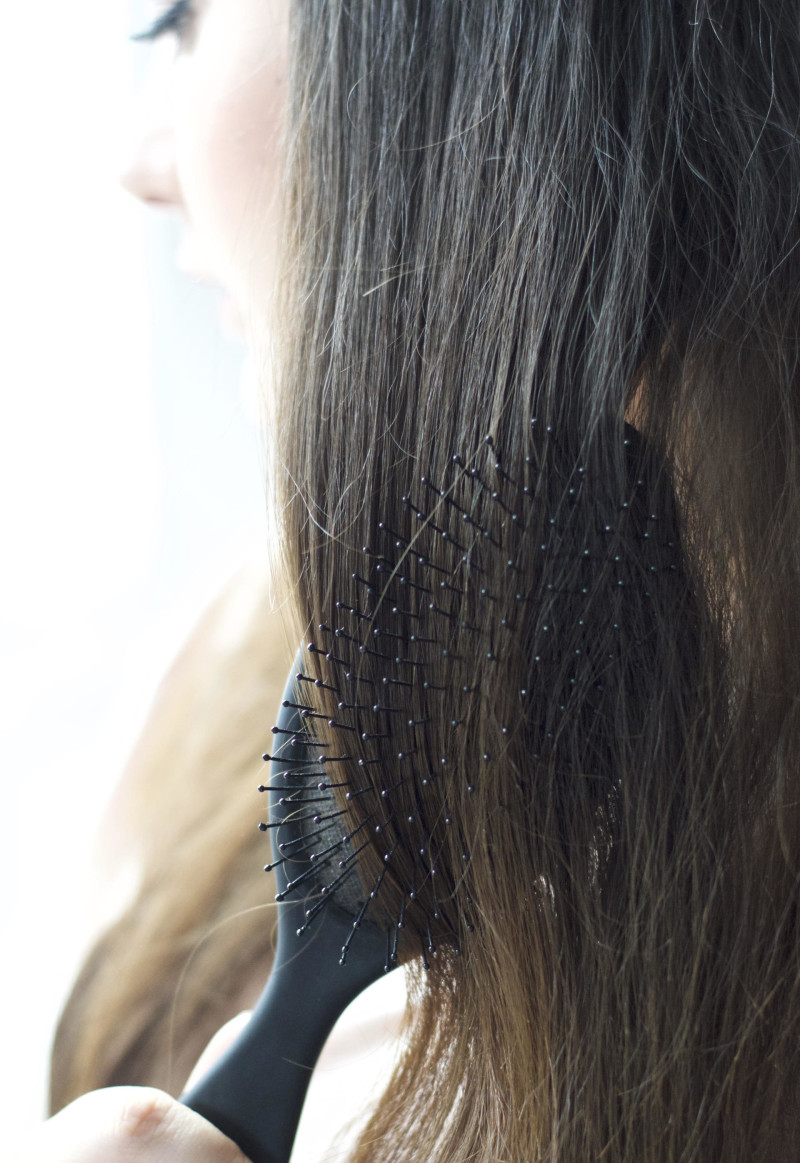 There are lots of different brushes on offer from the range now, but my favourite has to be the Classic brush in black. If you're looking for brighter colours, especially for kids there is a lot on offer too.
So have you tried The Wet Brush? Or maybe you have another favourite tool for hair brushing? Let me know in the comments below!
Sam