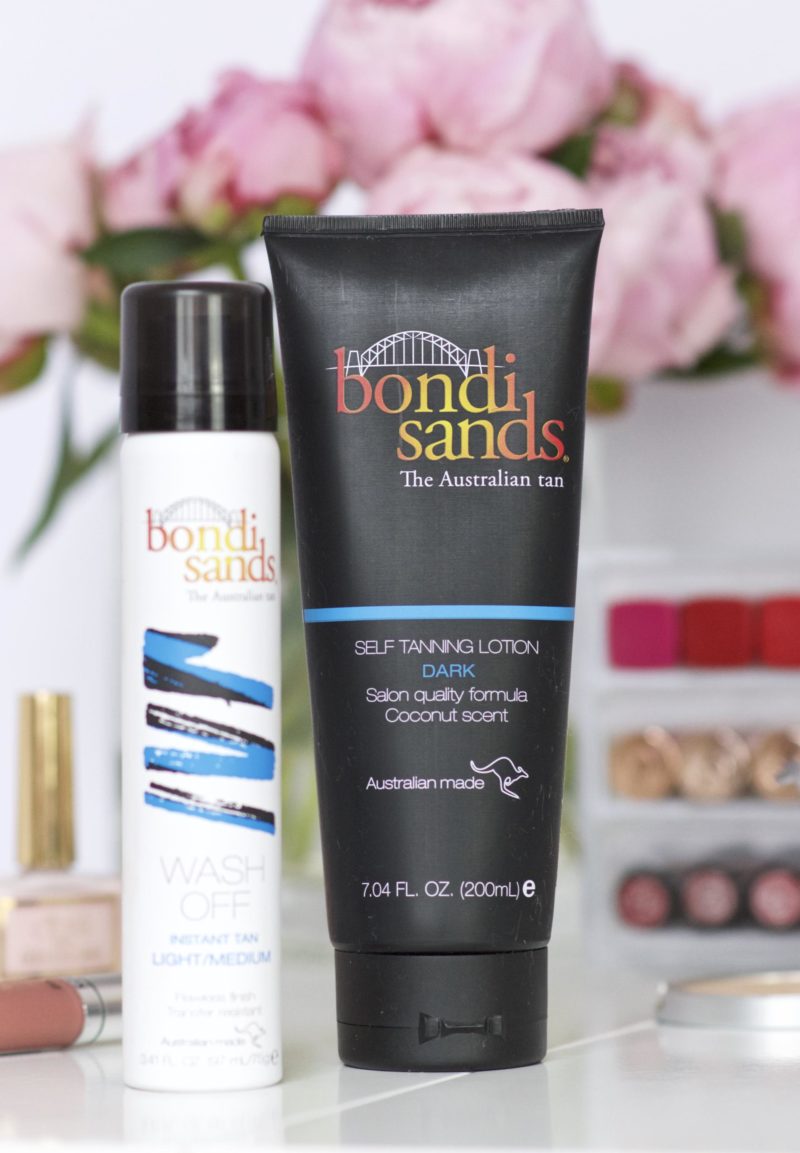 I am a bit of a tan addict. Having a faux bronze is pretty much essential in the UK, there really aren't many chances to catch some rays throughout the year, then suddenly the good weather creeps up on you. When the new found sun finally shows its face, I want to wear skirts or a vest top – not too much to ask. My skin, however, looks…grey. Months of being covered up, hidden away under layers of knitwear and jeans, it really isn't pretty. So it's that time of year again when I turn to a product to help me fake the bronzed goddess look I'm really after.
So I'm not too sure there's a product out there that can turn me into a goddess, but there are lots that promise a faux bronze.
I've been a regular user of Xen Tan and St Tropez products for years but they have never really given me the sort of long lasting, deep colour I wanted. So when I started to hear lots of great things about the brand Bondi Sands I was excited to give their products a go.
Trouble was, Bondi Sands is an Australian brand and for a long time their products weren't readily available in the UK.
Recently though, that all changed, with the launch of Bondi Sands products in Superdrug stores! Now the most exiting Australian fake bake has hit the rainy British highstreet! The products I picked up were the Self Tanning Lotion in Dark and the Instant Tan Wash Off in Light/Medium.
I was looking for a long lasting, deep tan, so I started out by using the Self Tanning Lotion. Now here's a rough idea of how my tanning routine goes; I exfoliate in the shower with a rich scrub, this time I used the Soap & Glory Smoothie Star Breakfast Scrub, about three days before I plan to tan. Then I go ahead and keep slapping on the moisturizer, every day, two times daily if I remember, right up to the day when I'm going to tan. Then the evening I'm going to tan, I jump in the shower and give myself another really good exfoliate, with my scrub and some gloves like these. In the shower I also shave my legs and just generally work on getting my skin the softest, smoothest it can be, without any left over oils from all that moisturizing! When I come out of the shower, I wait for the little pores on my legs and arms to close before applying the tan with a mitt like this one.
Here is me before I fake tanned with the Bondi Sands Self Tanning Lotion in Dark:
The process of applying the Bondi Sands Self Tanning Lotion was one of the most pleasurable fake tanning experiences I have ever had! The tan is easy to rub in, and had a true lotion consistency, meaning it felt like I was moisturizing my skin. There is a guide colour to the lotion, so you can be sure where you have applied the product. As the lotion was in the Dark shade, the guide colour was very dark, almost mahogany. I'm not really bothered by the traditional fake tan smell, but I know a lot of people are, so you will be pleased to know this lotion smells like coconut and vanilla.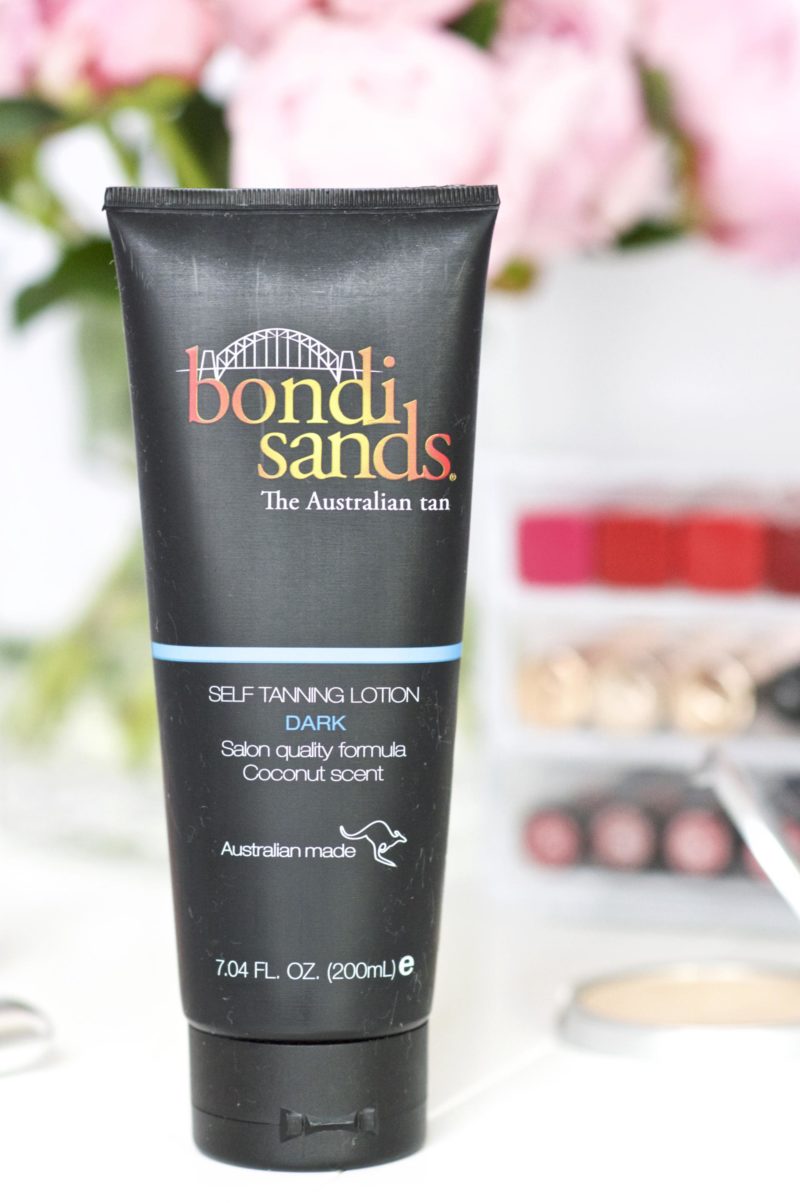 There was a little bit of stickiness, so I had to stand around for about fifteen minutes before I could pop my pajamas on and hop into bed.
The morning after, I did notice a slight, traditional fake tan smell, when I woke up, and the coconut scent had gone. There was also a little of the product on my sheets, especially on my pillow, as I'd used the Tanning Lotion on my face as well. I got into the shower, to wash off the excess product, and at first was shocked at the colour of the water; there was an awful lot of tan that just washed down the drain!
As I dried off, I noticed the tan had left some pretty serious tan lines across my back. I surprised by this as I have a full length mirror in my bedroom, and had checked that I had applied the product evenly before getting into bed.
Considering I had brought the Dark lotion, I must say I wasn't all that impressed by the colour. In the past, other tans have definitely given me a stronger bronze.
Here is my after picture of using the Bondi Sands Self Tanning Lotion in Dark: 
My skin felt a little dry, especially on my legs and arms, so I used a light moisturizer before putting my clothes on. Saying all that, I have been wearing the Bondi Sands Tanning Lotion for five days now and honestly cant see a single bit of fading. There is no funny patchiness, and the tan isn't breaking down in a strange way.
As I said, I wasn't all that impressed with the colour the Self Tanning Lotion in Dark gave. Although it was a natural shade and great coverage, I was expecting a little more oomph! But…that is where the Bondi Sands Summer Bronze Instant Tan Wash Off in Light/Medium
comes in handy!
Now, I'm not sure what Bondi Sands is doing with their shades, but this product in Light/Medium was a lot darker than the Self Tanning Lotion in Dark.
A light layer of the Summer Bronze Instant Tan made the biggest difference to the colour and appearance of my skin.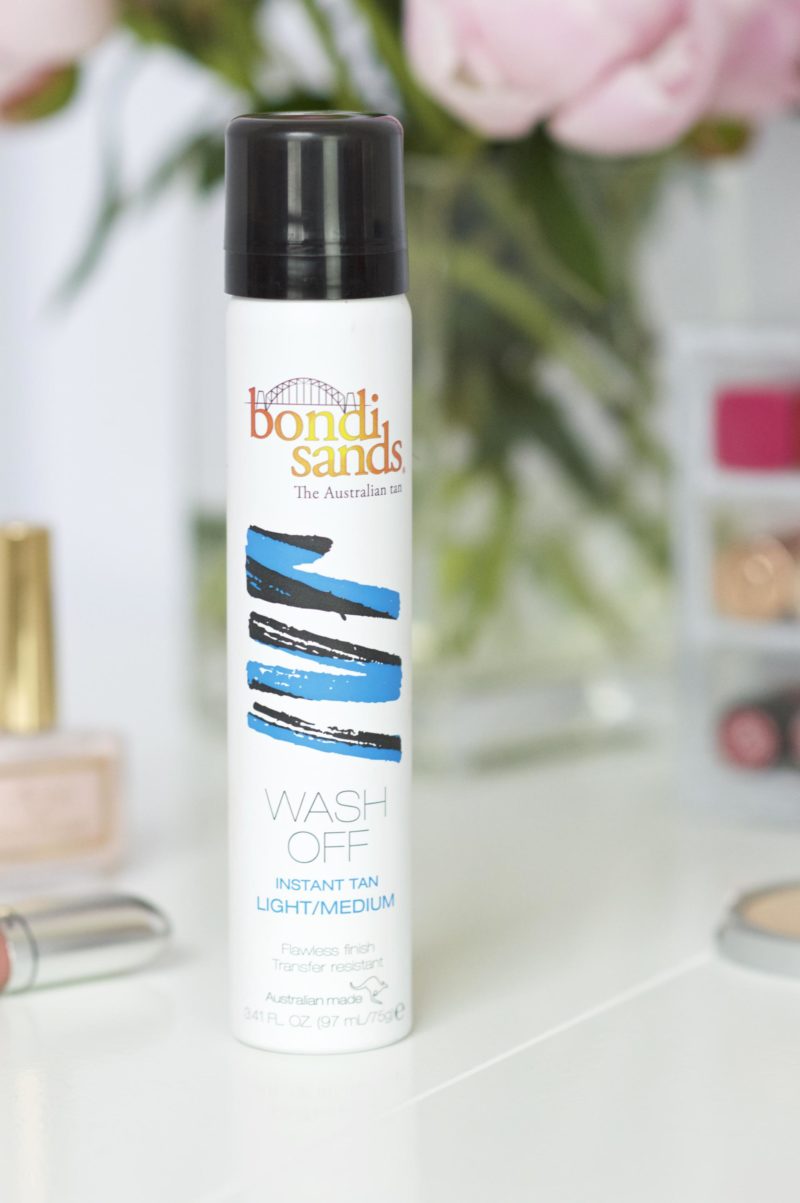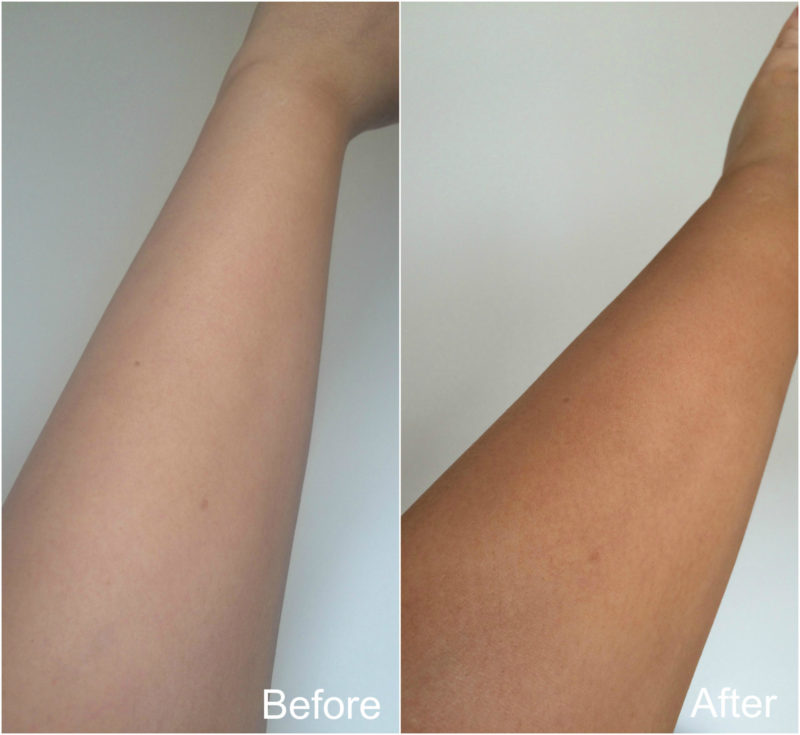 The colour of the Bondi Sands Summer Bronze Instant Tan Light/Medium is just what I was looking for. 

I applied a thin layer to small areas at a time, like my forearm, then used my tanning mitt to gently rub it in until it dries. This product is brilliant! Although it is a wash off and can be removed easily in the shower, it lasts the whole day long, never rubbing off on your clothes, or moving around on your skin. The Summer Bronze Instant Tan also has the brands signature coconut-vanilla scent, making it a pleasure to apply and wear.
I can see this being perfect for those of us who forget to tan ahead of time, or who just want something easy to make legs, arms and décolletage look flawless in seconds.
Overall, I am pretty impressed by the Bondi Sands products I have tried. I would purchase the Summer Bronze Instant Tan Wash Off in Light/Medium
 again, but I feel like I have to try two layers of the Self Tanning Lotion to give a final word on this product. It certainly was nice to use a fake tanning product with a nice scent, and I am very impressed by the wear time of both products!
Have you tired any Bondi Sands products? I want to know more about their other products, let me know in the comments below!
Sam
Shop this post: