When I found my signature scent in Gabrielle by Chanel, I was thankful to cross off another beauty crusade from my list. Finally, I had found the scent I wanted to wear each and everyday of my life. This was a few months ago now and although I'm still in love with Gabrielle; I've hit a snag. I can't smell the perfume on me anymore!Now I know perfume connoisseurs the world over are probably thinking 'well, you shouldn't be able to smell your own perfume'. Although I know, after years of reading Vogue's beauty section, this is probably right, it's something I've never been able to get behind. For as long as I have worn perfume (which if we can class Charlie Blue Eau De Toilette Spray as perfume would be about 13 years) I have always wanted to smell it on myself. Just catch a whiff as I pop my coat on or as I swish my hair. A hidden elegance perfume had always given me, and now Gabrielle had just lost that magic touch.
Not that there is anything wrong with Gabrielle! My family, my work colleagues, my partner – they could all still smell my beautiful signature scent; it was just me. The problem with finding a signature scent is that once you've worn it day in day out, you kind of get so used to it that you can't enjoy it as much as you did on first spray.
I know I'm not the only one who feels like this about their current perfume. So John Lewis have launched their Signature Scents #JLSignatureScents campaign to help us out. At John Lewis you can now pop in, tell them all about your most-worn, signature scent, and they'll have one of their perfume buyers find you a new fragrance based on your preferences. The great solution if you are looking to mix it up a little! For me, this was the perfect service to try. I've talked about how difficult it is to find a new fragrance before on Made From Beauty (like in this post), and I often find shopping for a new fragrance daunting. Picking up scent after scent, spritzing, spraying and sniffing – they all merge into one.
So, after explaining my deep love for Gabrielle by Chanel and my disappointment that I had lost the ability to smell it, one of John Lewis' perfume experts picked my out another, similar (but different enough) fragrance for me to try; Narciso Rodriguez for Her Eau de Parfum.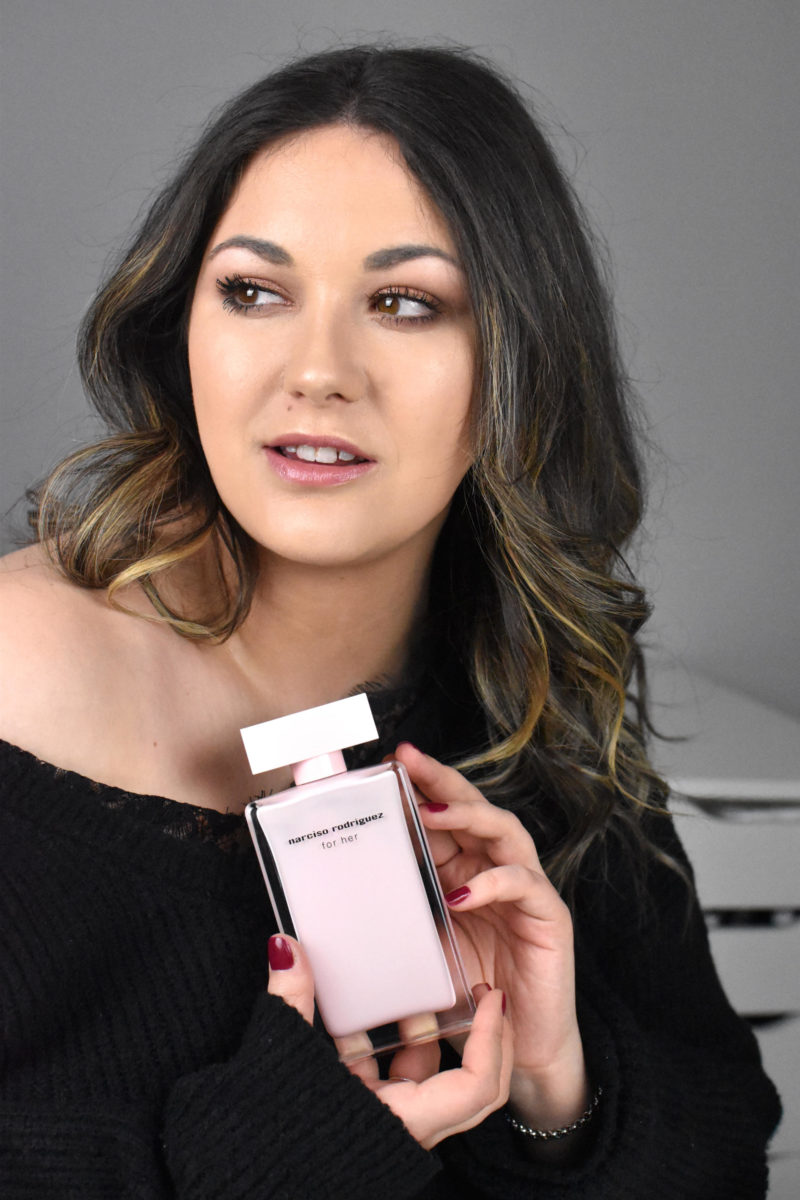 Here is what the perfume expert had to say:
Gabrielle is an intensely luminous, pure floral composition. A wonderful fragrance for the modern woman. One of my all time favourite fragrance brands is Narciso Rodriguez, and the luminosity of Gabrielle is reminiscent of Narciso Rodriguez EDP For Her. This is a very sensual but modern scent, and one I always get compliments on when I wear it. Created by Christine Nagel, now the in-house perfumer for Hermes, it remains one of the most important, influential fragrances to be created in the 21st century.
And I couldn't agree more! Narciso Rodriguez for Her Eau de Parfum is an absolutely stunning fragrance; it was love at first whiff! Although I love floral fragrances, they can often seem stuffy and old, which is why I loved Gabrielle so much. So, imagine my excitement when John Lewis' perfume expert selected Narciso Rodriguez for Her Eau de Parfum for me! It truly is a modern, sexy floral, without being overpowering. I had been worried that anything like Gabrielle (which manages to be punchy and subtle all at the same time) it might be too heavy for the office, but Narciso Rodriguez for Her Eau de Parfum really hits the nail on the head!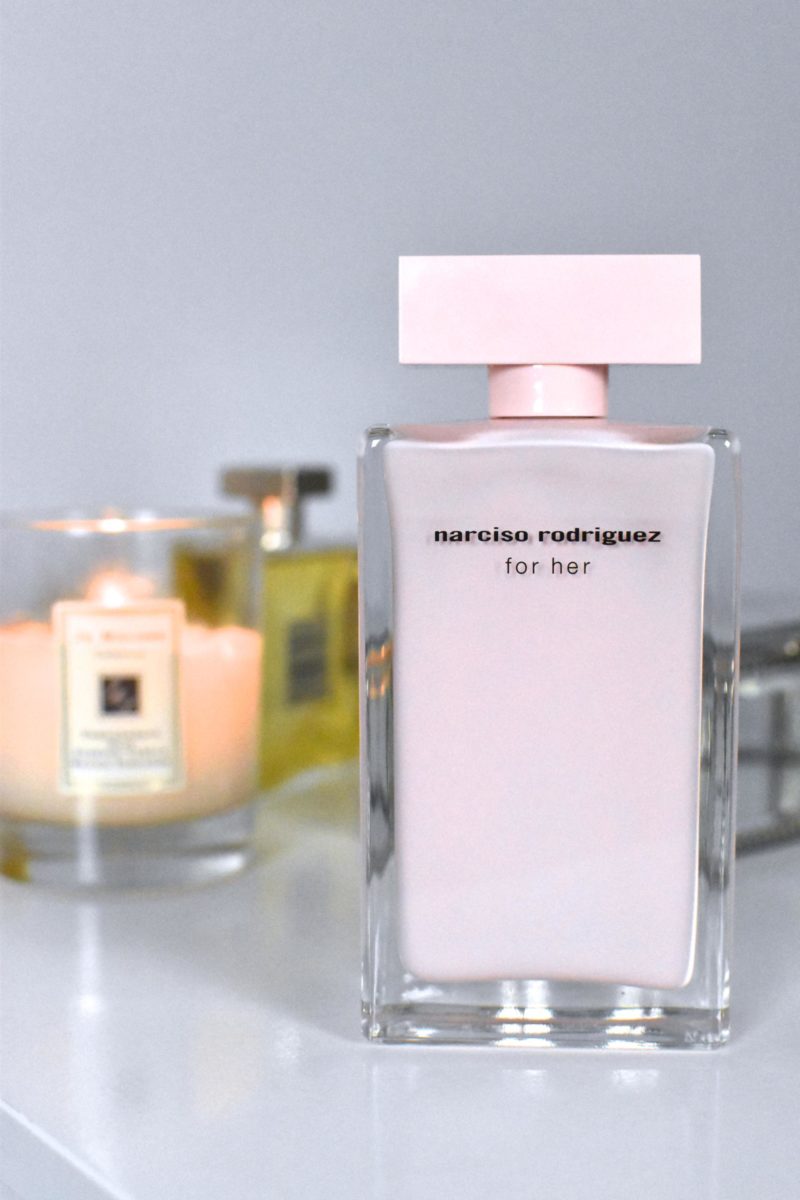 And the big question…can I smell it on myself?
Yes, absolutely. Now, being able to mix & match between the two fragrances, and change it up daily, means I can now smell both fragrances on my skin. The experience has been like a true nose awakening!
Will you be trying out the John Lewis Signature Scent service? Let me know in the comments below!
Sam
Shop this post:
unpaid post, all opinions are my own, contains gifted items