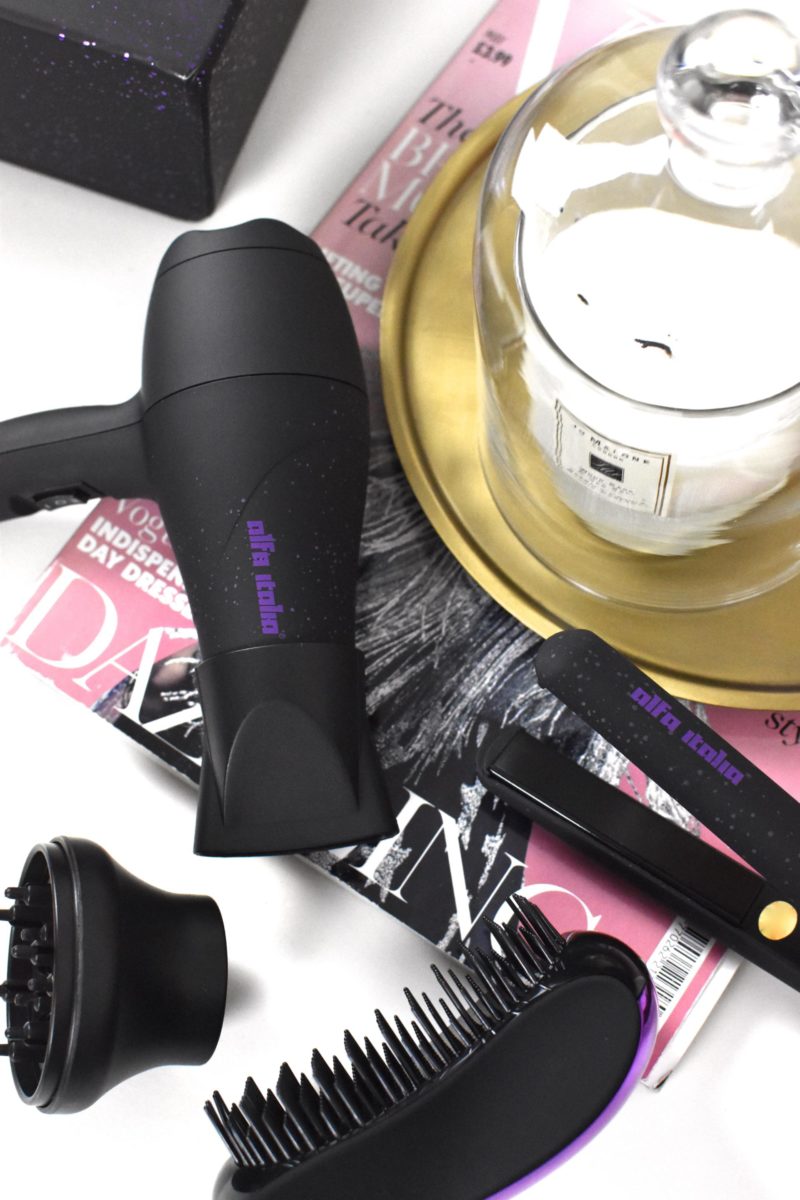 As someone with pretty unruly hair, the idea of hair styling on a trip can be sort of scary. If I want to be able to wash & style my hair when away I basically need a whole other bag for my tools. I knew that finding an effective travel hair styling kit was the only way to go.
Once I had tried the Alfa Italia Limited Edition Viaggio Mini Travel Hairdryer & Styler Set, I knew my days of battling with hotel room hand hair dryers and over packing were gone. Inside the mini styling kit you'll find the dinky hairdryer and straightening iron, as well as a gorgeous Liscio Detangling Brush, a smoothing attachment for the hairdryer and a diffuser; making drying & styling hair whilst away from home quick and easy.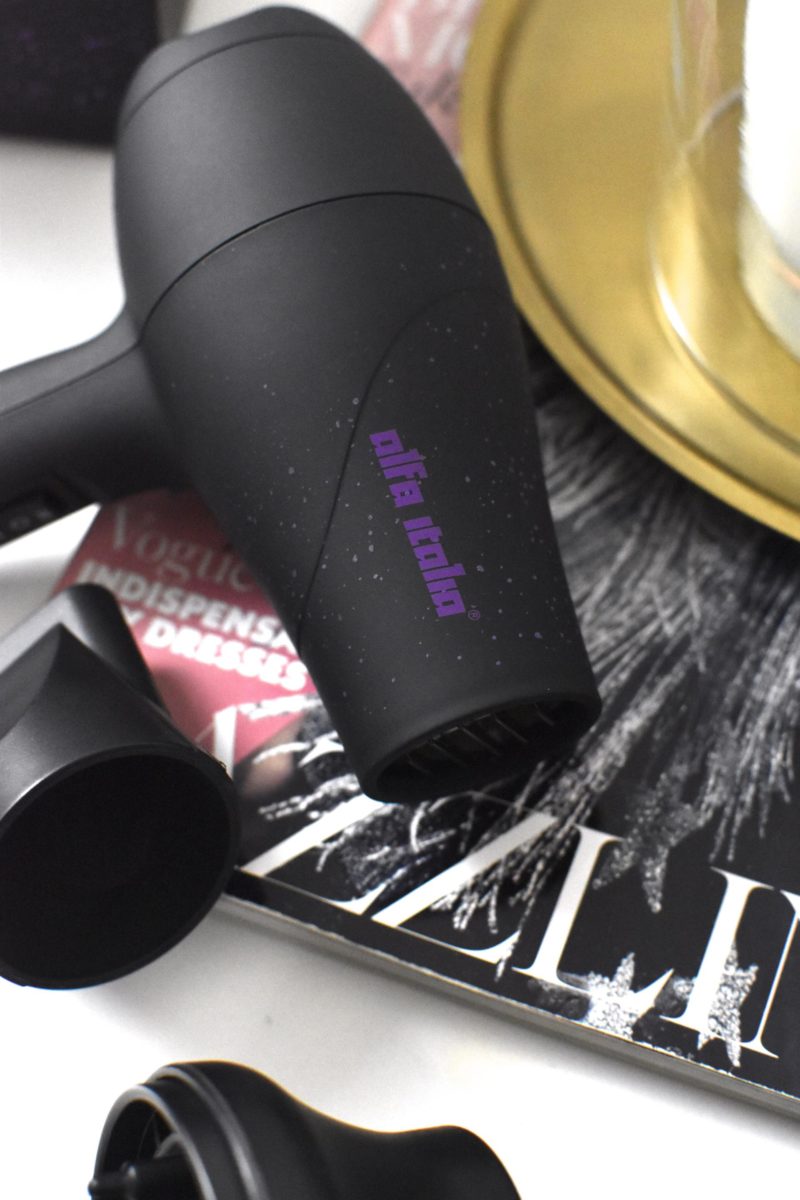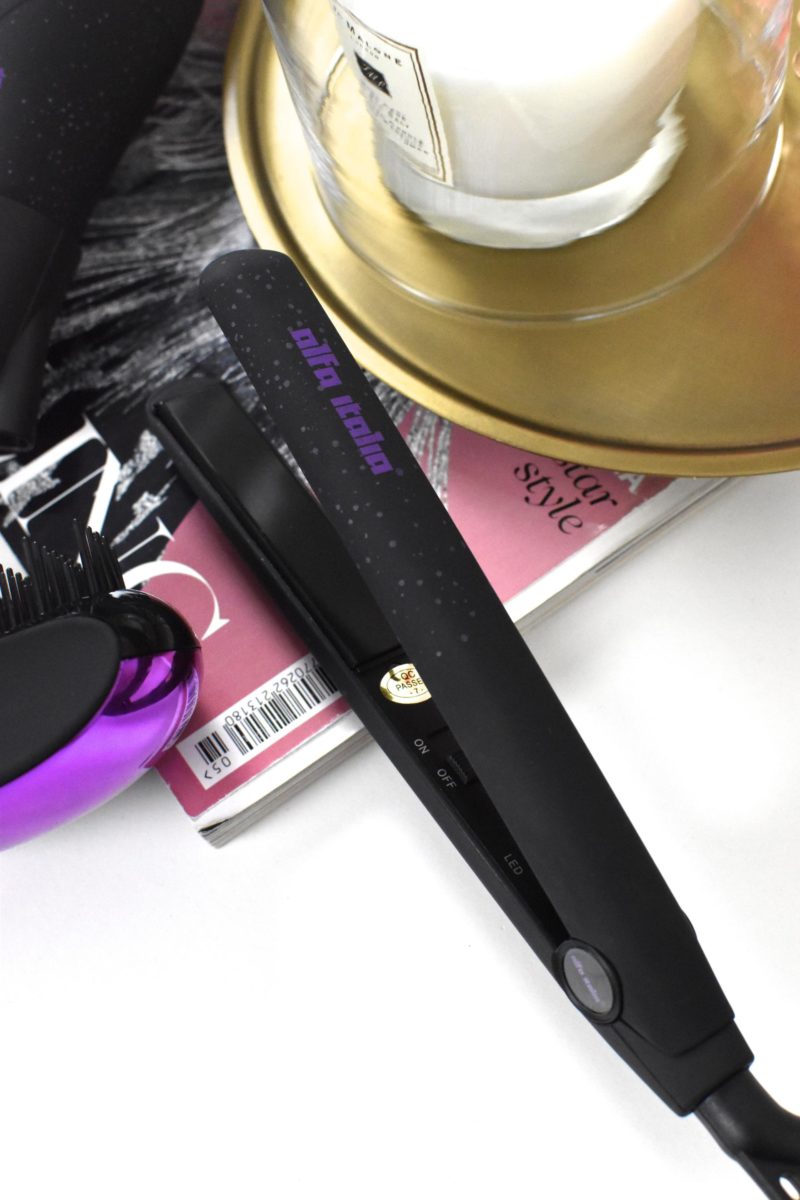 Now although I love my normal hair dryer & ghds, they are a pain to pack. So having a set which is half the size and easy to pack into a suitcase or overnight bag has made the world of difference. What I love so much about the Alfa Italia set is that I do not have to compromise on the power of my styling tools or the final result. If you've been a reader of Made From Beauty for a while, you'll know I have crazy frizzy hair which needs a good blow-dry & then a little heat styling with a straightener to calm everything down. Normally I wouldn't dream of just washing & leaving my hair – so this set has made life so much easier.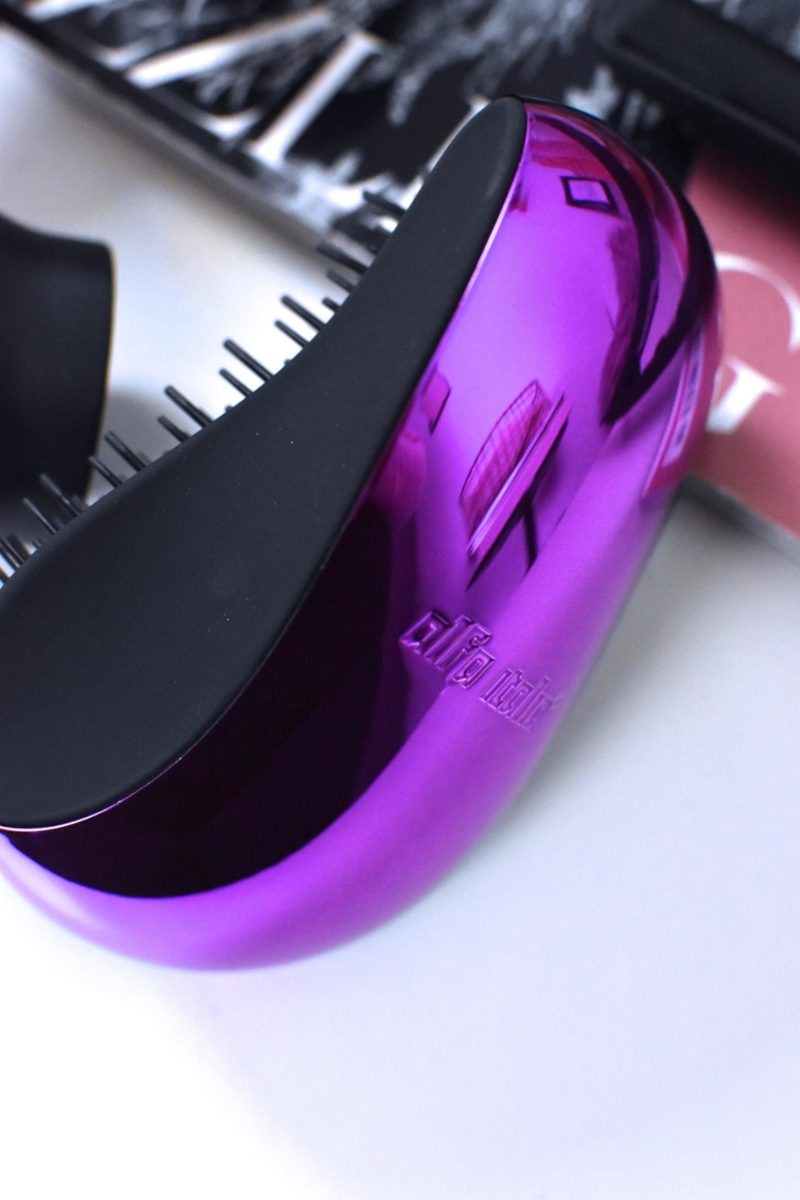 I have also found that I have been using the set occasionally at home too. The mini straighteners in the set are great for straightening and flattening out my frizzy roots and the Liscio Detangling Brush is one of the nicest detangling brushes I've ever used.
For going away I pack my tools into a a little clutch (this is the one I'm using at the moment) and then just take along my mini styling products. When it comes to mini hair products I always make sure I have a mini dry shampoo like this one, wave spray in mini form like this one, a mini of my hair oil, and shampoo & conditioner in min form like this & this.
What do you do when you go away with your hair? Would a mini styling kit like this one help you pack?
Sam
unpaid post, all opinions are my own, contains gifted items