We've all seen glitter lips on Instagram; girls with their beautiful, shimmering lips mesmerizing us with their makeup skills. But how hard could glitter lips really be? I wanted to find out, so when I was asked to try out the BeautyBLVD Glitter Lips kit from Instant Beauty Fix for a Valentines Day alternative lip, I jumped at the chance.
Inside the kit was an adhesive, which came in a handy lipgloss-like tube, an applicator and the fabulous glitter. I tried out the shade Ruby Slippers – a stunning vibrant red, very much like the Ruby Slippers from Oz themselves.
At first, I was very concerned about the application. If I'm honest, I didn't think that painting on a load of glue-like stuff & packing on glitter to my lips was going to look anything more than a complete mess. So, first up, you paint on the adhesive which straight out of the tube is white. Then you wait for this to dry to a clear finish before packing on the glitter. By this point, I was convinced I had just painted on PVA glue & things were going to go from bad to worse – how wrong could I be?!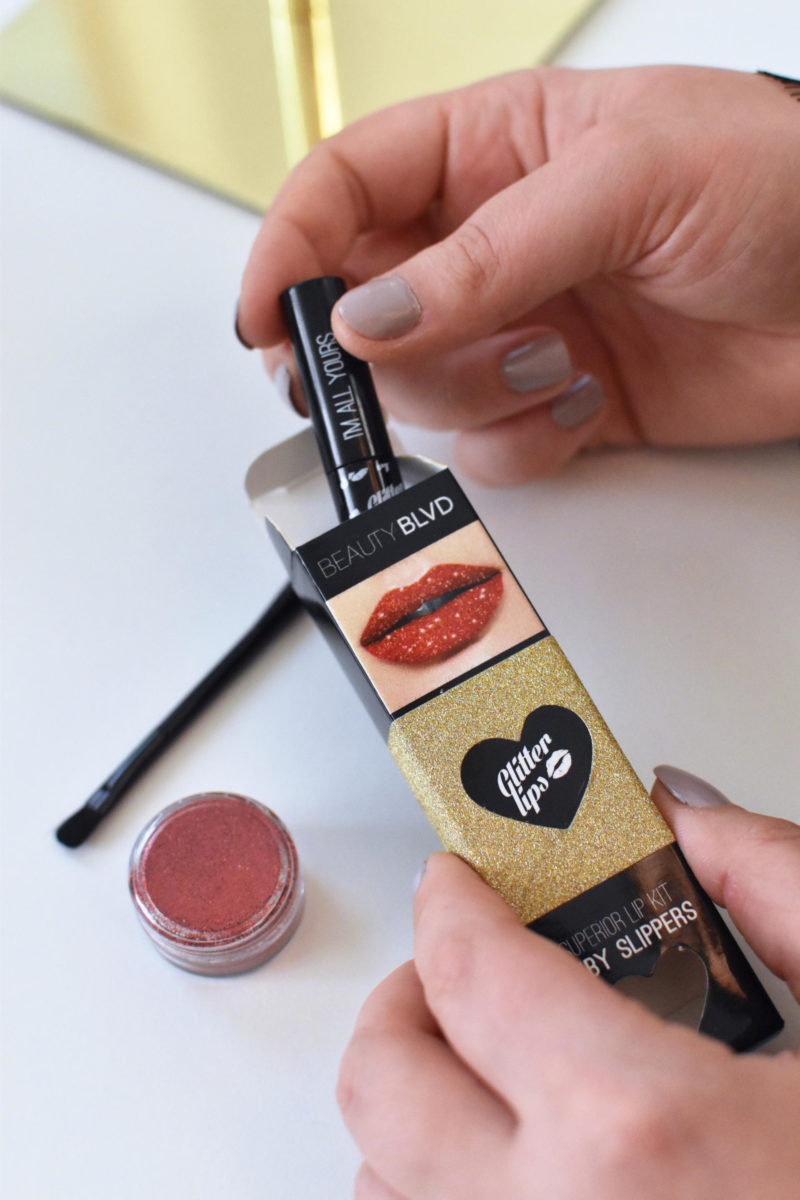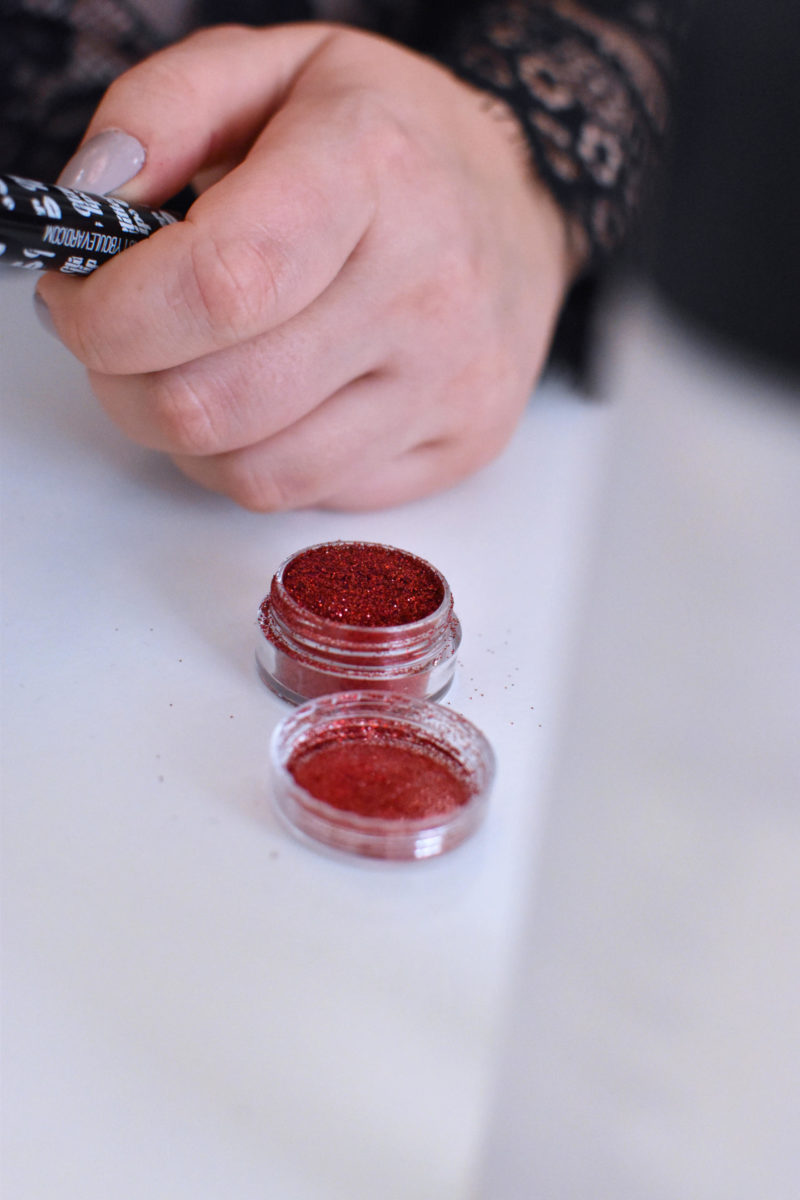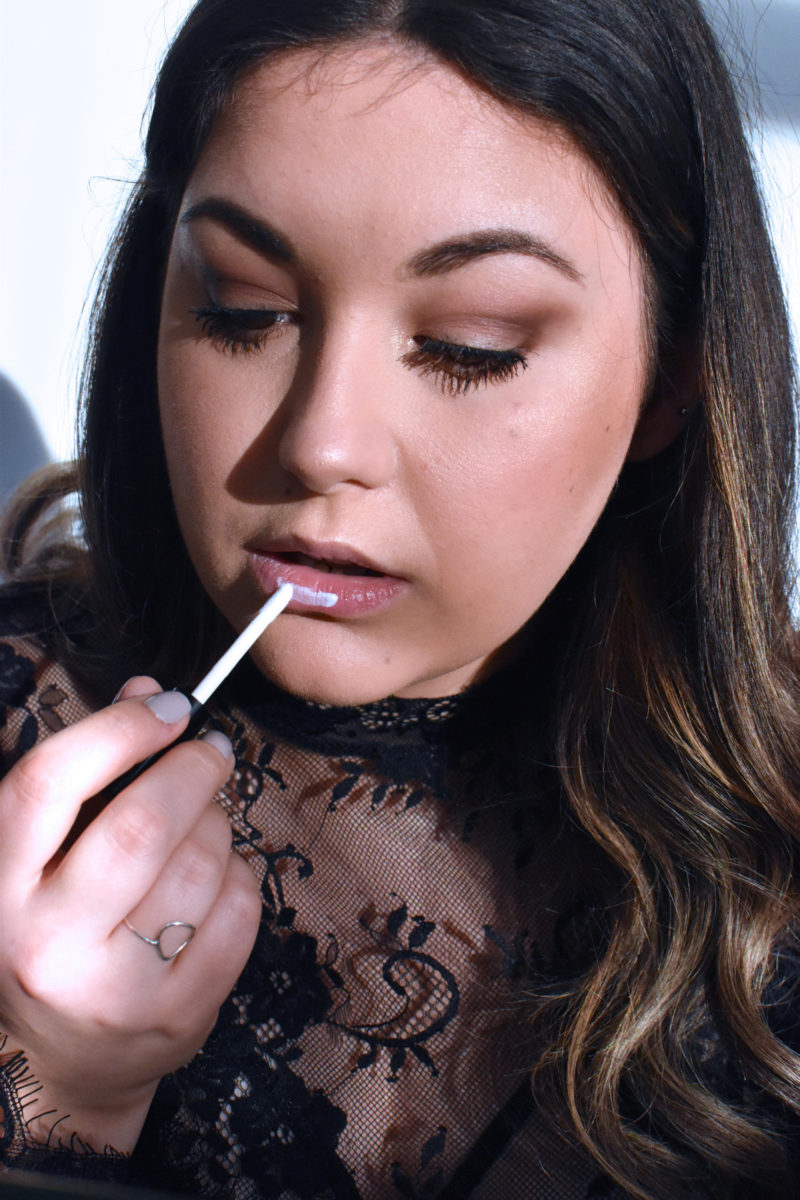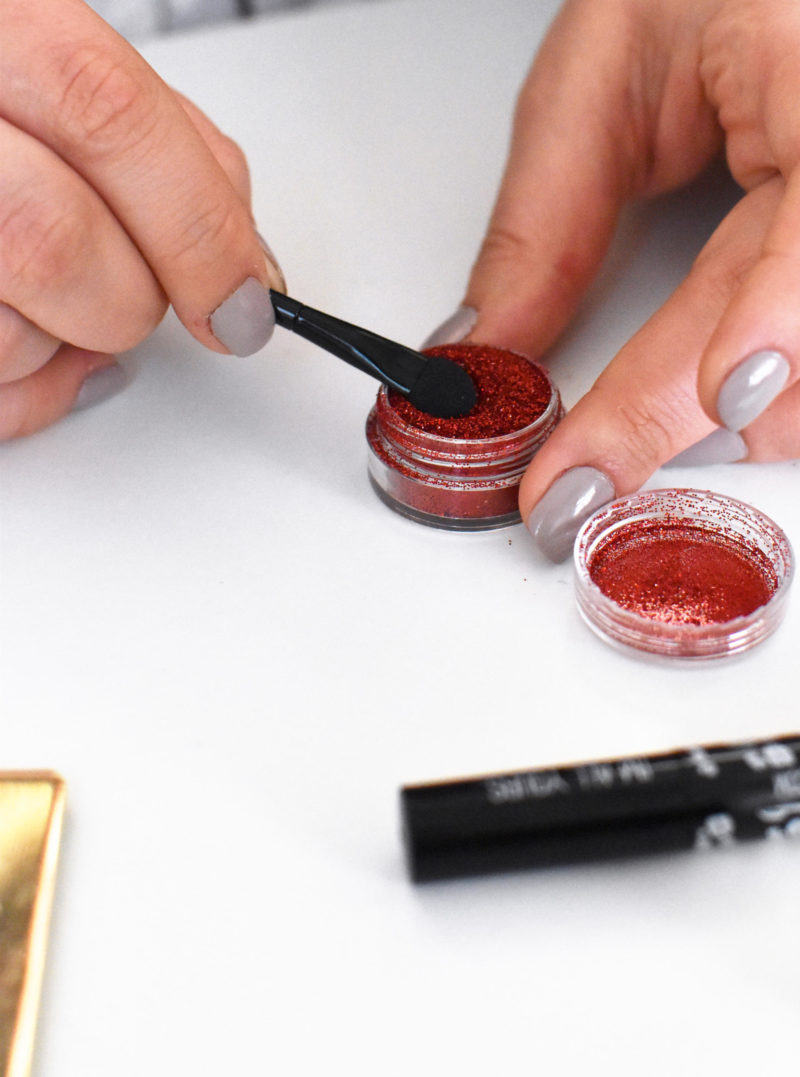 To my surprise, when I applied the glitter, the adhesive fixed everything in place and this glitter lip wasn't going anywhere fast! In fact, with normal drinking, talking & moving about the BeautyBlvd Glitter Lips stayed perfect for four hours. When you're reading this, please spare a thought for me sporting a fabulously glittery lip at my desk on a Sunday afternoon! All in the name of Made From Beauty!
After the four-hour mark, I started to see a little bit of flaking on the inside of my lips & it was time for removal. If you're planning on try out a glitter lip this valentines, please make sure you have a oil-based makeup remover on hand. First, I tried to remove my glitter lip with my favourite cleanser (the Liz Earle Cleanse & Polish) and had a bit of a panic when it wasn't shifting. Then with a small dose of the Dermalogica Pre-Cleanse Balm everything slipped off without a fuss.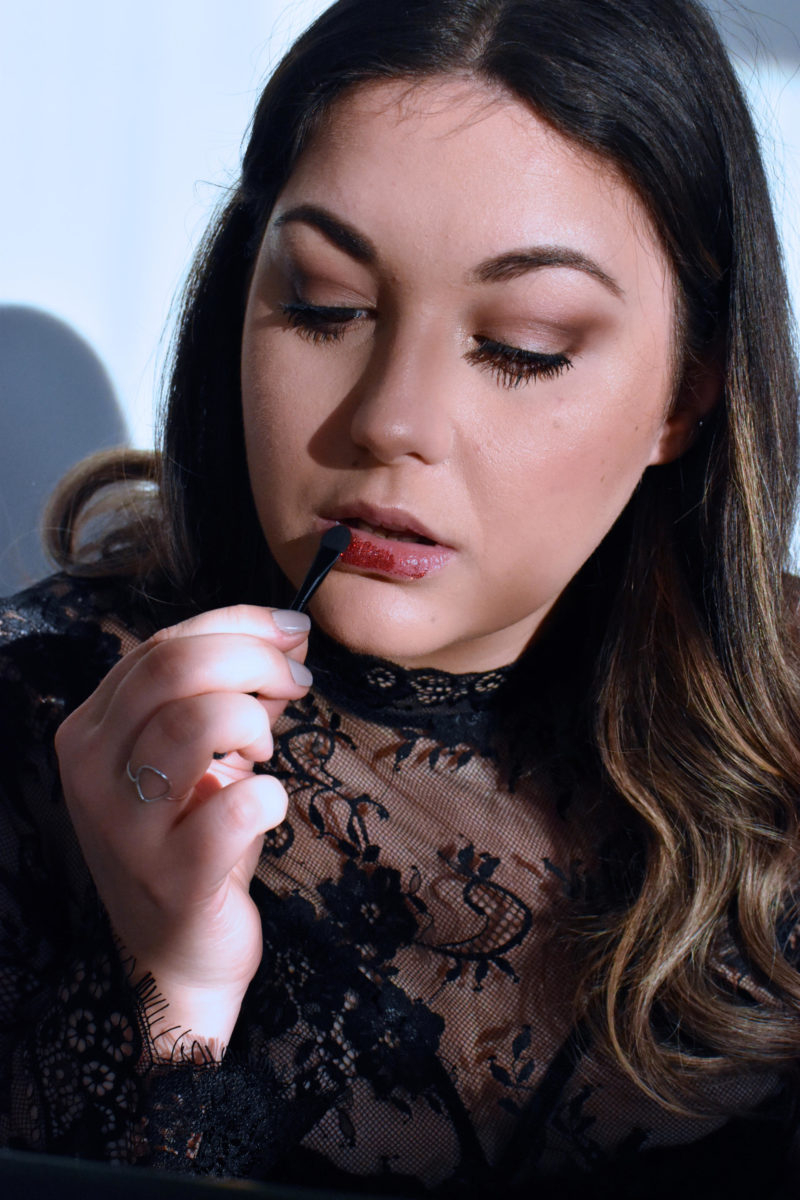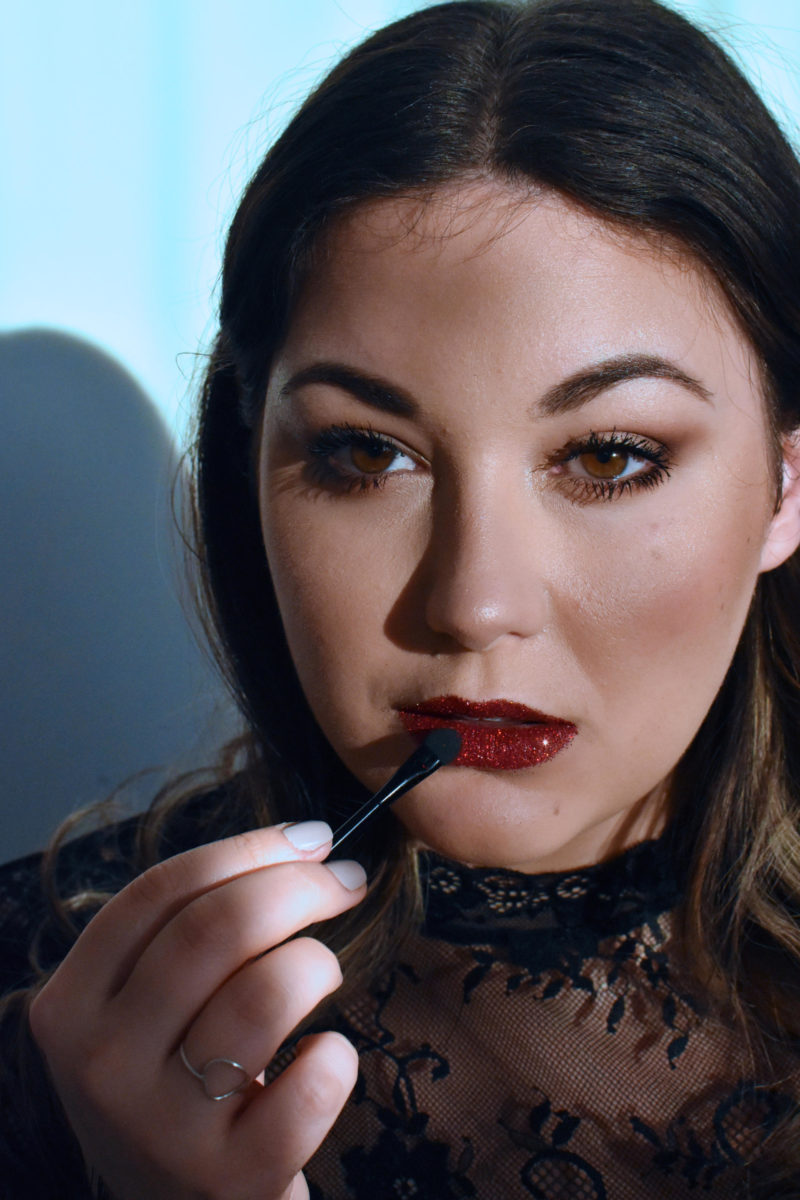 So all in all, I'm impressed. Although glitter lips are a little bit messy to apply – think tiny bits of red glitter all over my work desk for the next week – I am happy to say I'll be giving this trend another go, even if it is only for the 'gram. Would you try the BeautyBlvd Glitter Lips kit this valentines? Let me know in the comments below.
Sam
Shop this post:
unpaid post, all opinions are my own, contains gifted items