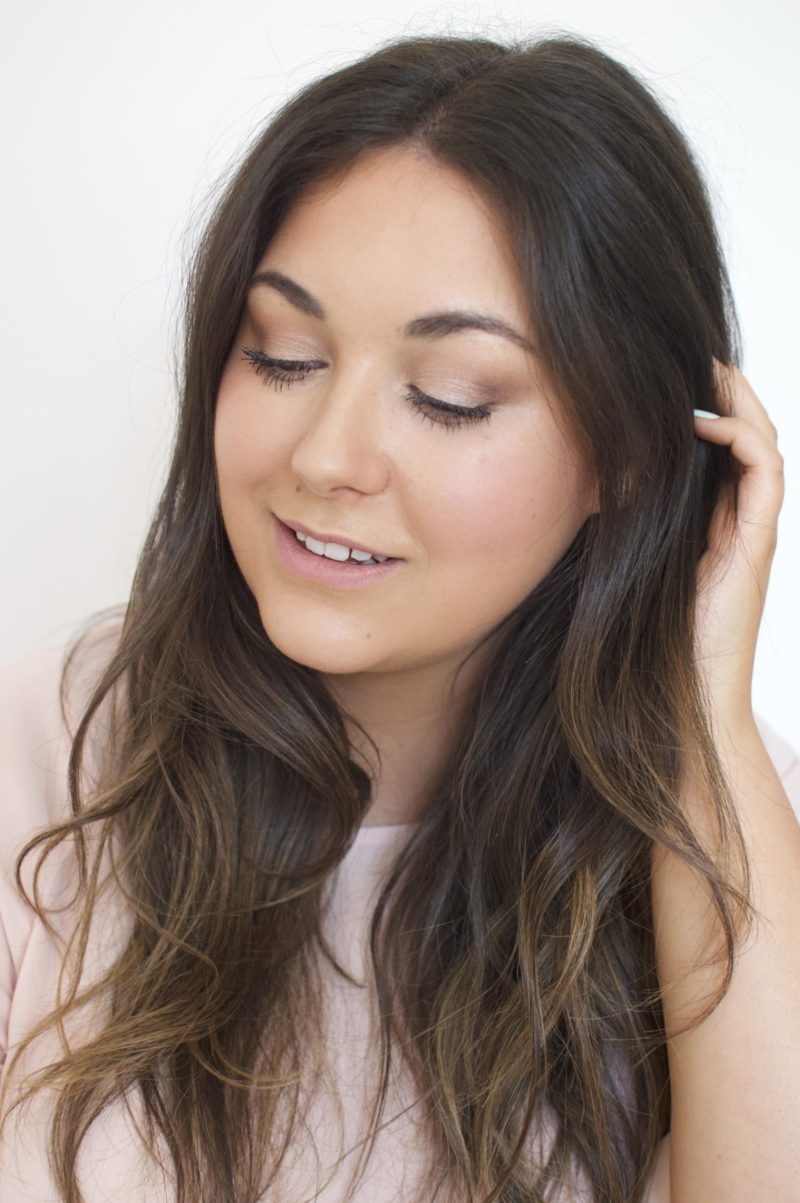 Trying to keep up with a tan in the colder months is a nightmare. My skin is dryer and just doesn't hold a tan very well at all. It's for this reason I've been reaching for instant tans more and more.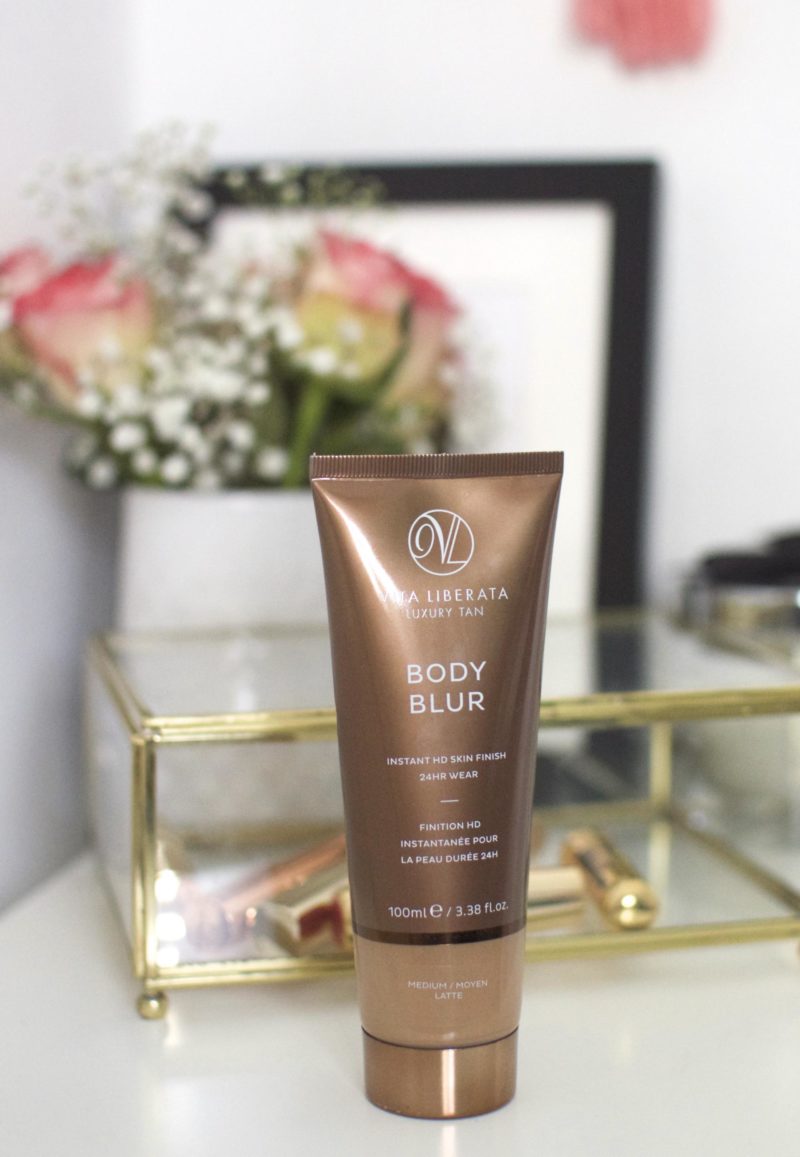 The first instant tan I want to mention is the Vita Liberata Body Blur Instant Skin Finish. This really is the creme de la creme of instant tans. If you are after a beautiful, rich tan then you have to check out the Vita Liberata Body Blur Instant Skin Finish. It is the product I go to for a instant hit of dark colour, skin-perfecting magic. Just like most of the products in this post, simply use a tanning mitt to smooth on this product, allow to dry and it will last all day. The reason why I am so dedicated to the Vita Liberata Body Blur Instant Skin Finish is that it always lasts the whole day without fading or patching. It always looks incredible and is so easy to blend in.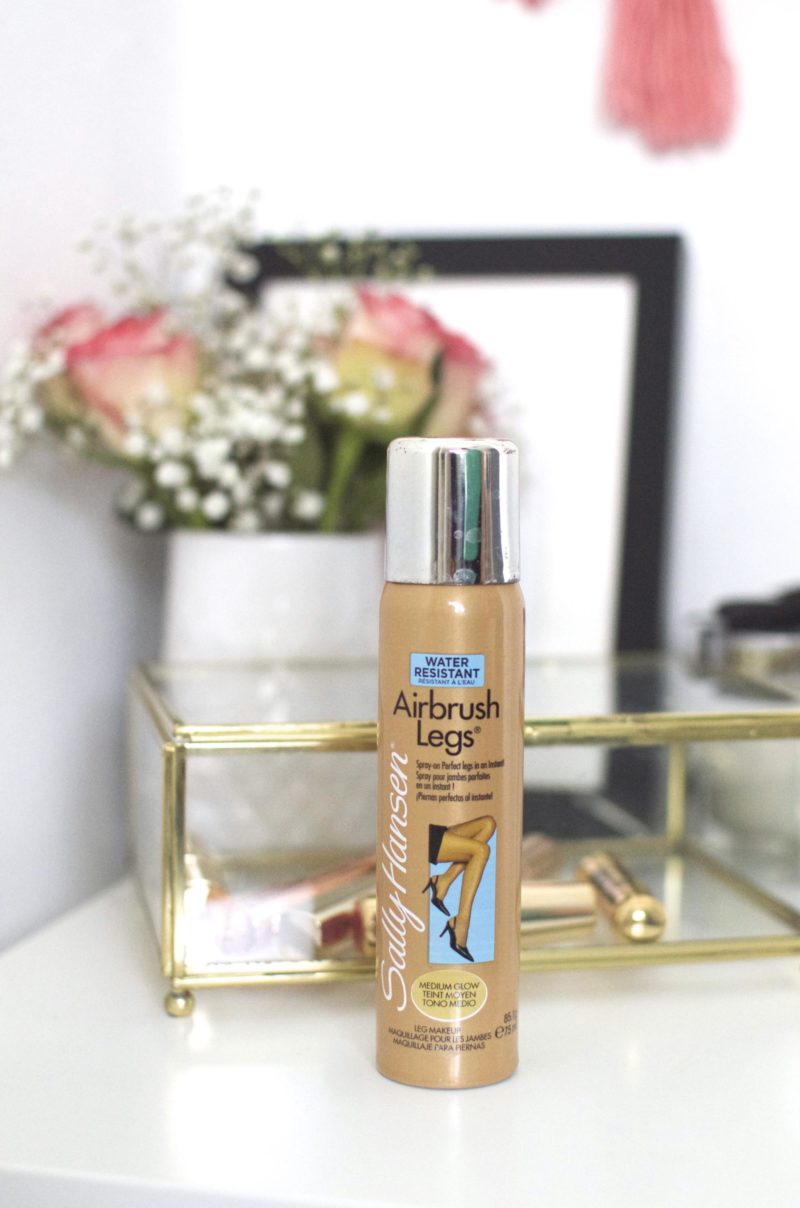 If you're after a spray on instant tan, then the Sally Hansen Airbrush Legs in Medium Glow would be my recommendation. I'm not totally in love with the colour of this product but it really is the longest lasting of these instant tans. When applying this product, I would suggest standing in a dry bath or on a towel because it can get all over the place. Although the Sally Hansen Airbrush Legs isn't as perfecting as the Vita Liberata Body Blur Instant Skin Finish, this product seriously doesn't move! If you're worried about getting caught in a little shower, or need your body makeup to be splash proof then this would be my suggestion.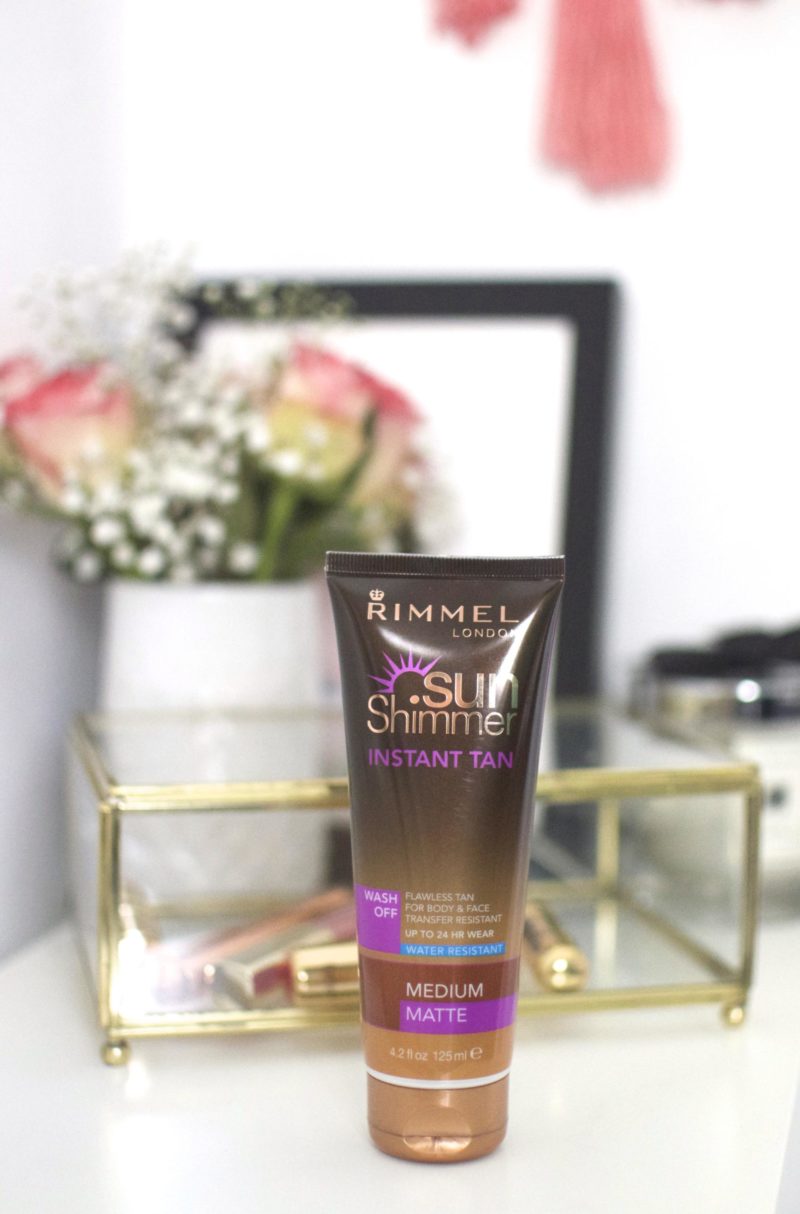 For a seriously affordable, seriously amazing option then I don't think you can go wrong with the Rimmel Sunshimmer Water Resist Instant Tan in Medium Matte. The most important thing when picking up this product is to make sure you get the matte version (the shimmer version is seriously shimmery). This body makeup has been in my collection the longest and is one of the most dummie-proof instant tan. A little goes a long way, and this product adds just enough colour to take the edge off lily-white winter skin.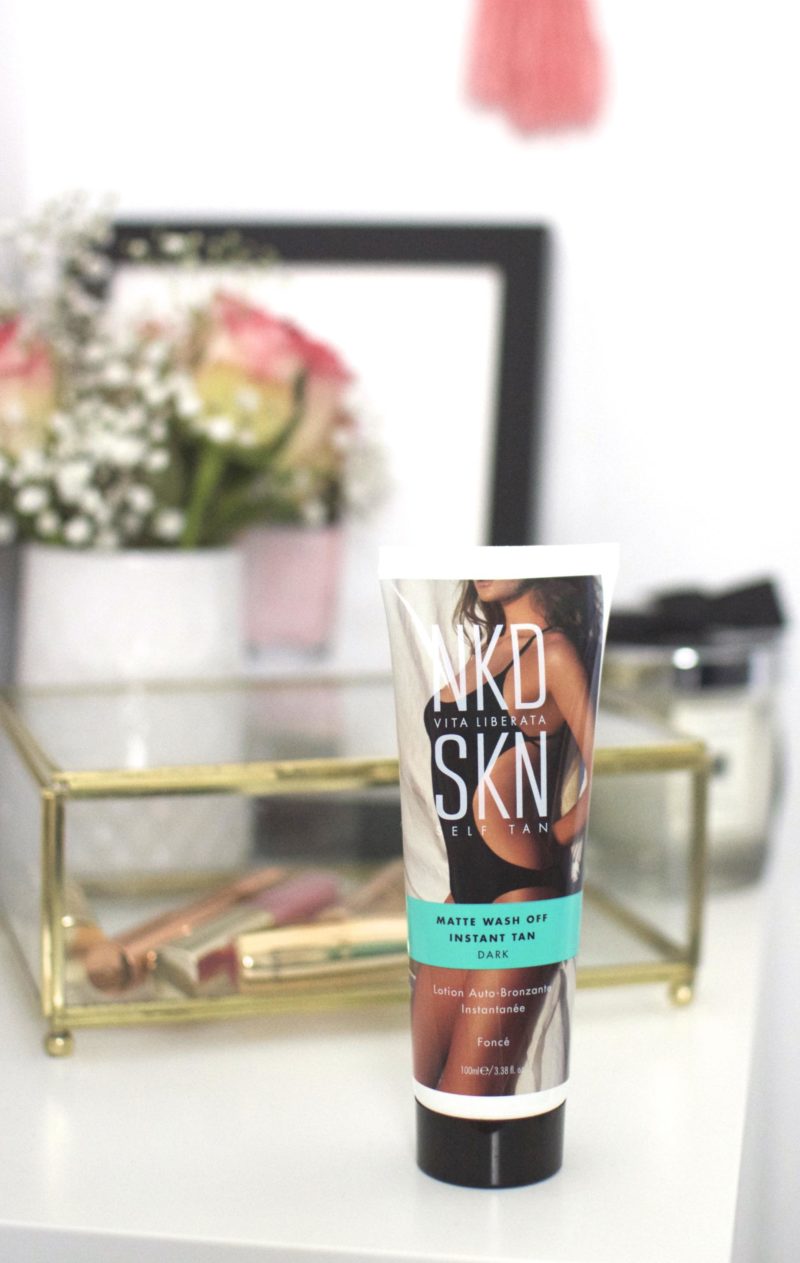 If you're a bit of a pro with instant tans then the Vita Liberata NKD SKN Matte Wash Off Instant Tan would be the one for you. This gel is thin in texture but packs a lot of punch in the colour department. If you're just after a wash of colour, and not really worried about skin-perfecting, then this is the product for you. I love this product because it is so lightweight and easy to forget you're wearing it.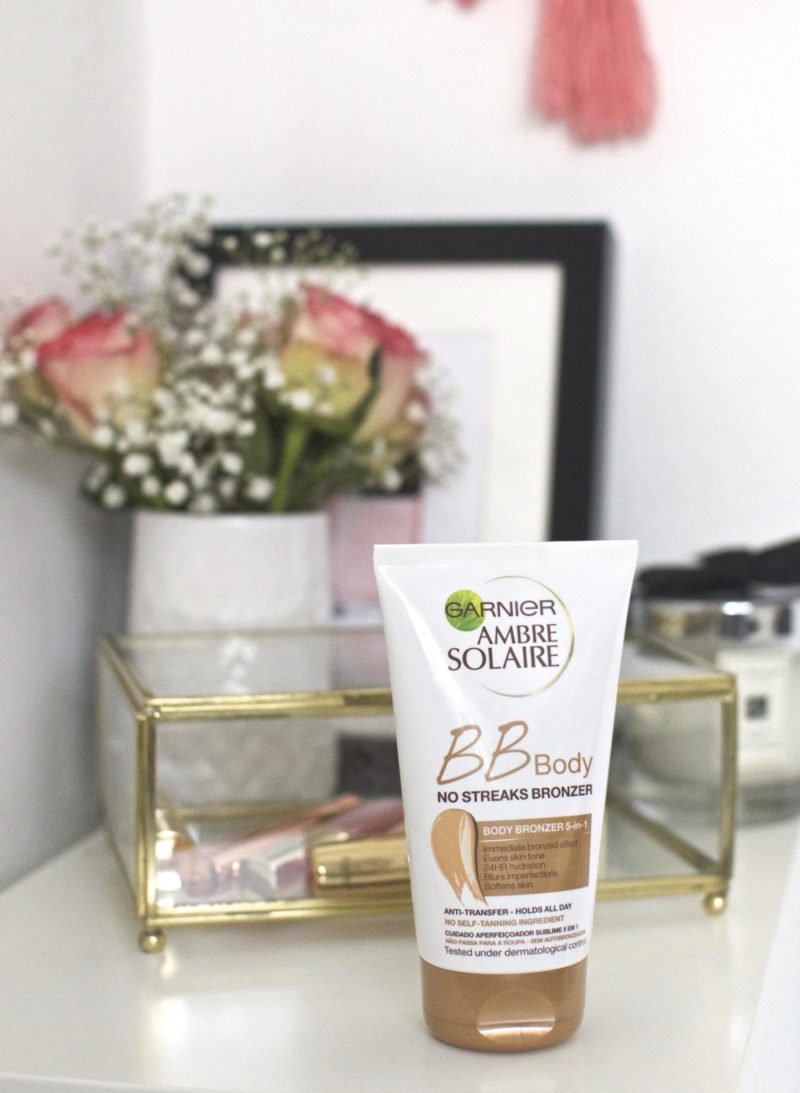 There are also some moisturising instant tans on the market and my favourite is the Garnier Ambre Solaire BB Body Wash Off Bronzer. Although I do love the colour of this product, and it is very skin perfecting, it does have a habit of coming off on clothes. If you use a small amount of the product then it is great for adding just a bit of colour, whilst keeping skin hydrated and soft all day.
So do you use any instant tans? Let me know in the comments below.
Sam
Shop this post:
unpaid post, all opinions are my own, contains gifted items