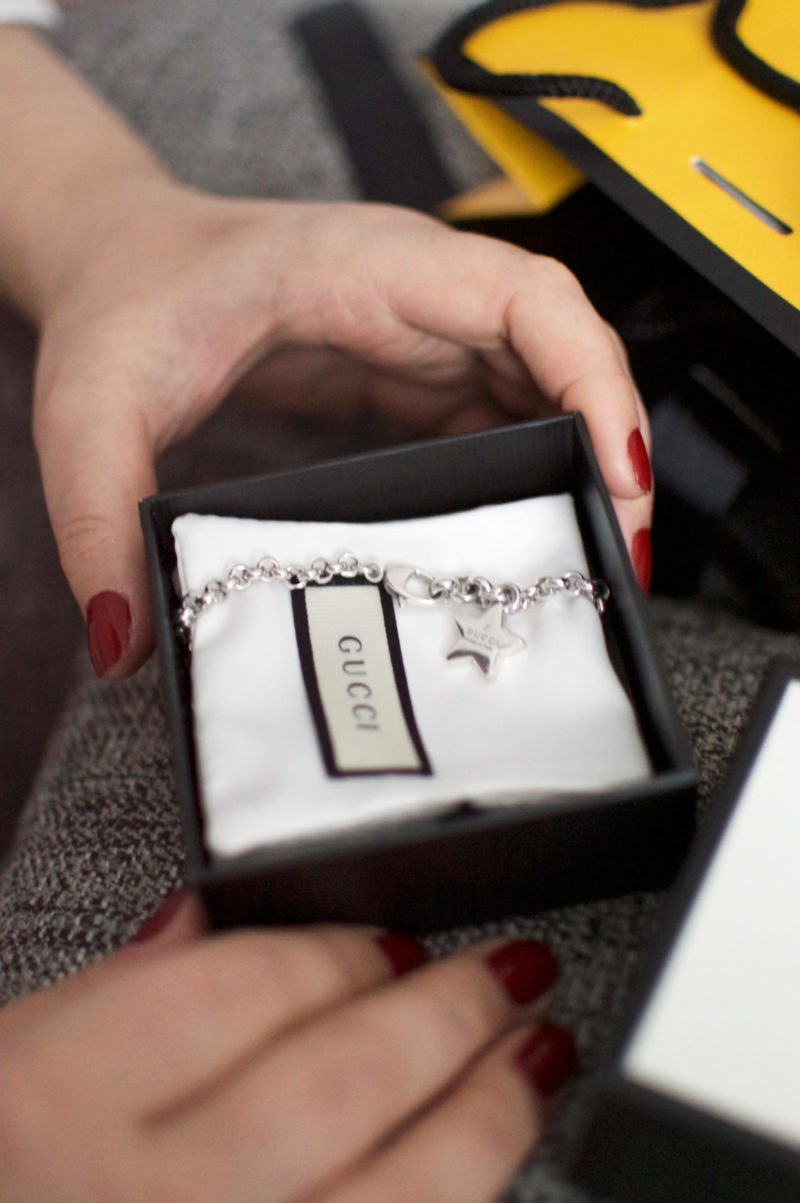 A couple of weeks ago I was invited along by Goldsmiths to take a look at their collections, enjoy their VIP experience and pick out a piece of jewellery myself.
Goldsmiths is a household name on the high street. To me, they have always screamed quality and craftsmanship, so I was excited to see what they had in store. Recently my local Goldsmiths in West Quay Southampton has had a huge refurbishment, so the store is light, luxurious and modern. When I arrived I was greeted by a lovely store assistant who helped my pick out items I would like to try. There is something so decadent about lounging around, enjoying coffee, whilst someone brings you jewels to try one! I felt like Marilyn Monroe in Gentlemen Prefer Blondes!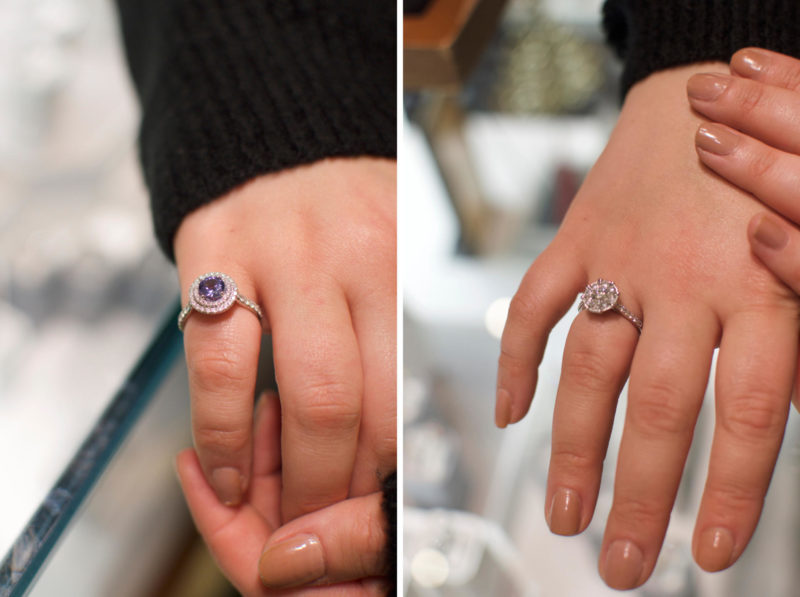 Goldsmiths have some truly exquisite collections but ultimately I was drawn to their Gucci collection. The whole collection is, much like the Houses' recent designs, fun and girly with a trend led edge. Over the past few years, the Gucci logo has finally come back into fashion, after nearly a decade of seeming too garish for modern tastes. The recent popularity of the brands trademark 'GG' symbol can be seen in across almost every fashion blog published in the past year, their sellout Disco Soho Bag being worthy of a £200 price increase and cult status. So it was great to see so much from Goldsmith's current Gucci offering being heavily branded. Some of my favourite pieces from the collection include THIS and THIS.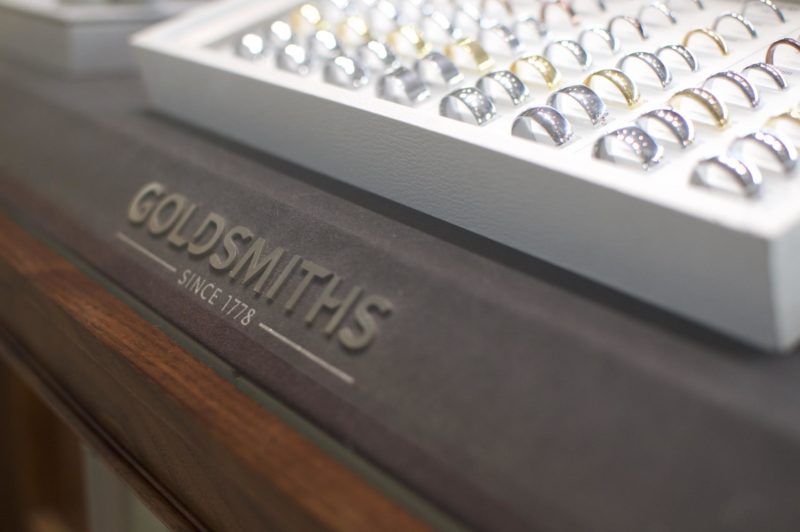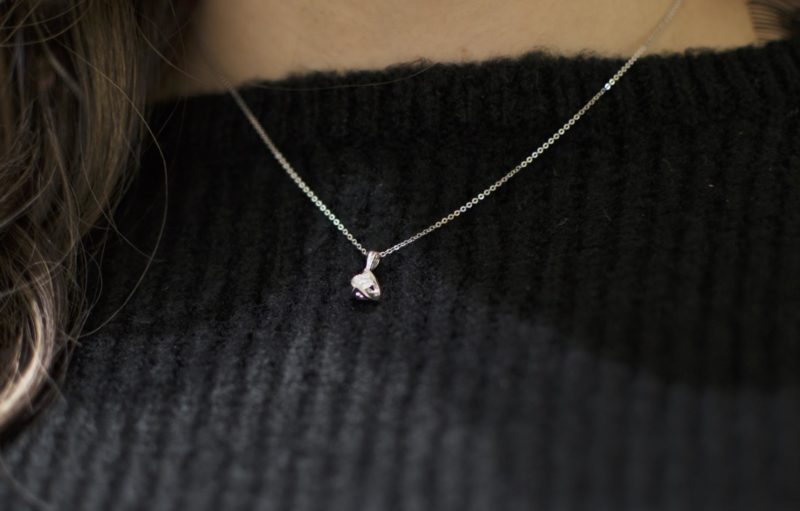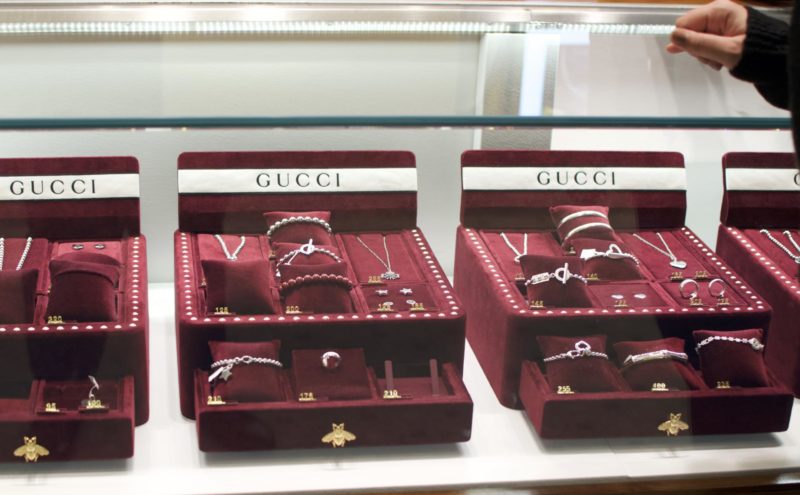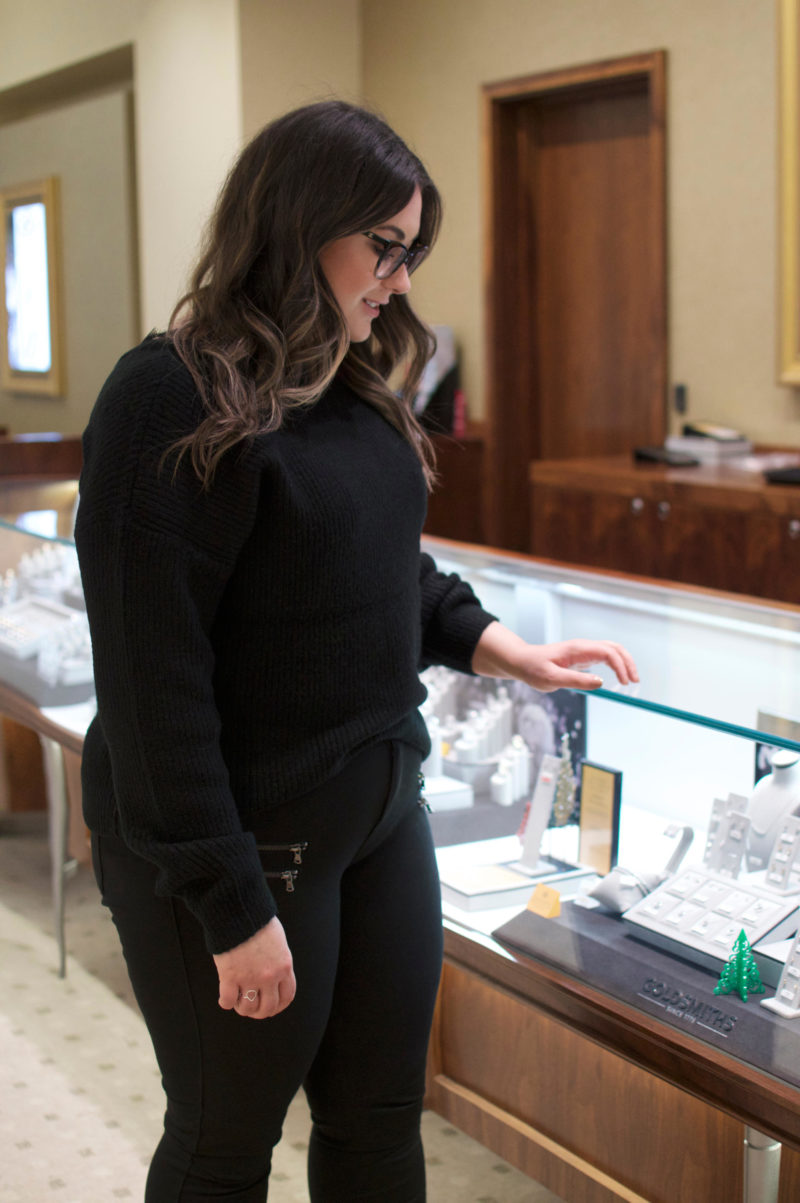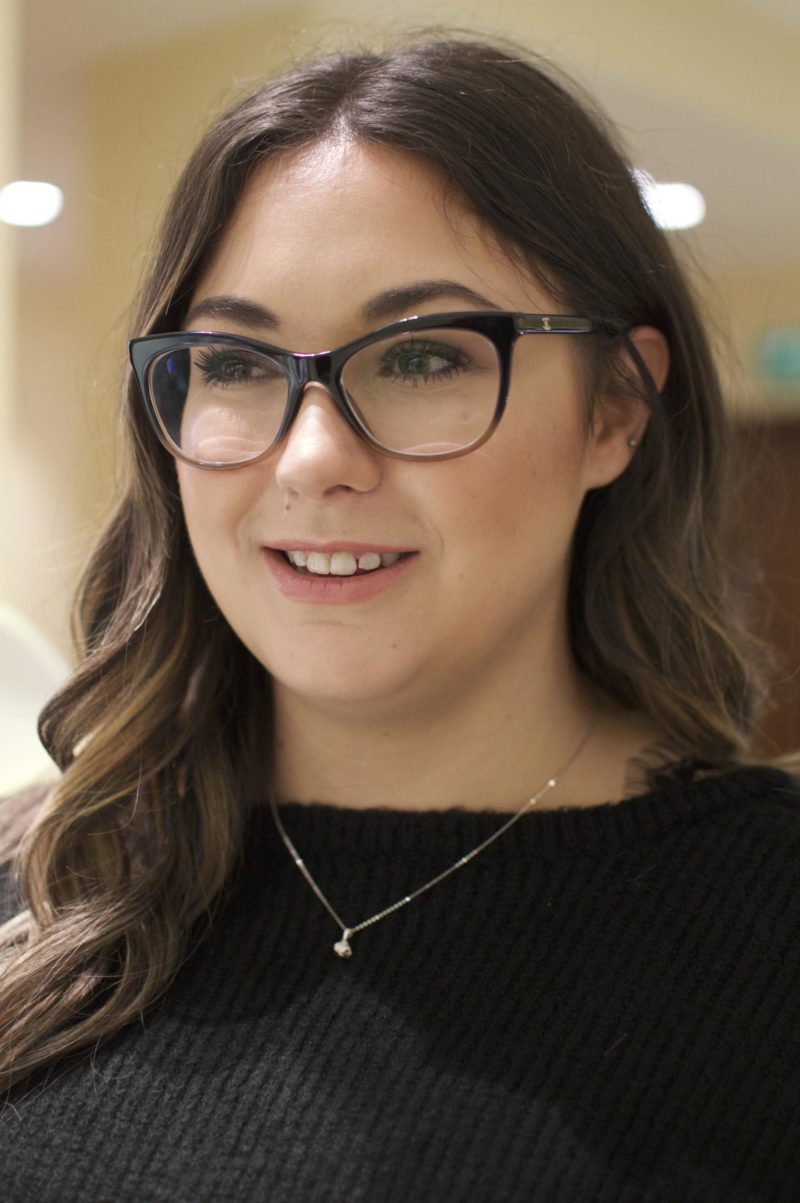 After lots of trying on, and some hard decision making, I settled on  THIS beautiful Gucci Trademark Star Sterling Silver bracelet. I loved the simplicity of the design; featuring round belcher links smoothed to catch the light in a subtle but not dazzling way. The solid silver star charm bares the prestigious Gucci Trademark Logo, in a way that I think will never date and is just a nice detail up close.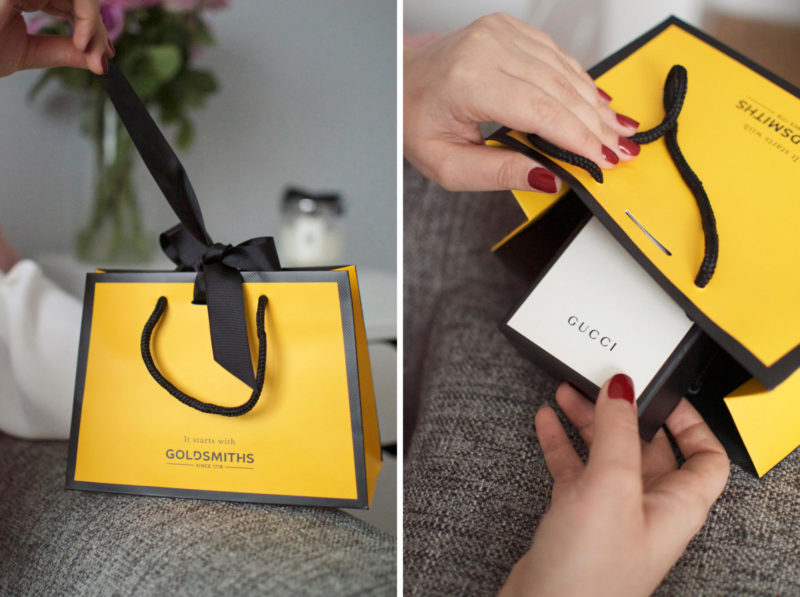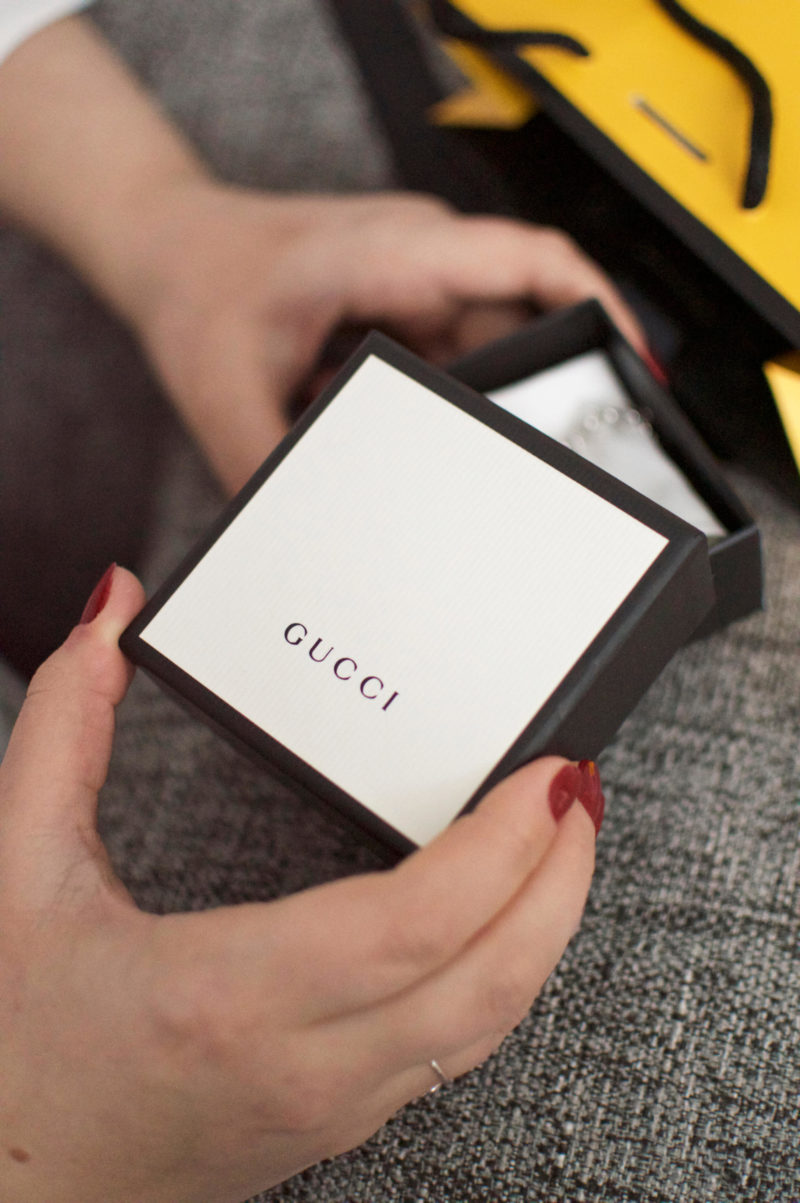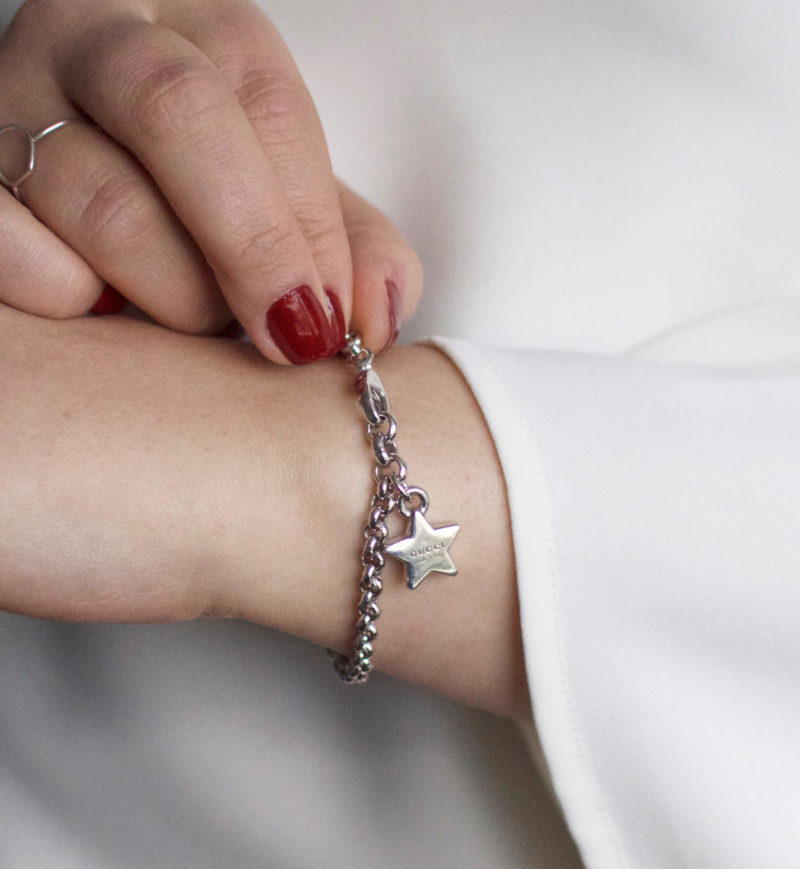 I have loved wearing the bracelet, it is light enough so that it doesn't bother me, yet heavy enough so that it still feels like I am wearing a lovely bit of luxury. I have had lots of compliments on it too which is always nice!
Goldsmiths have more than 230 years of tradition and experience in the jewerelly business, and it really shows. Their first showroom opened in Newcastle in 1778, bringing with them the quality, friendly business we know today. Goldsmiths do not only stock Gucci collections, but also brands such Rolex, Omega, TAG Heuer, Breitling and Canadian Ice, so you can be safe in the knowledge you'll find something you like!
Have you browsed at your local Goldsmiths recently? What do you think of the bracelet I picked out? Let me know in the comments below!
Sam
Shop this post:
unpaid post, all opinions are my own, contains gifted items