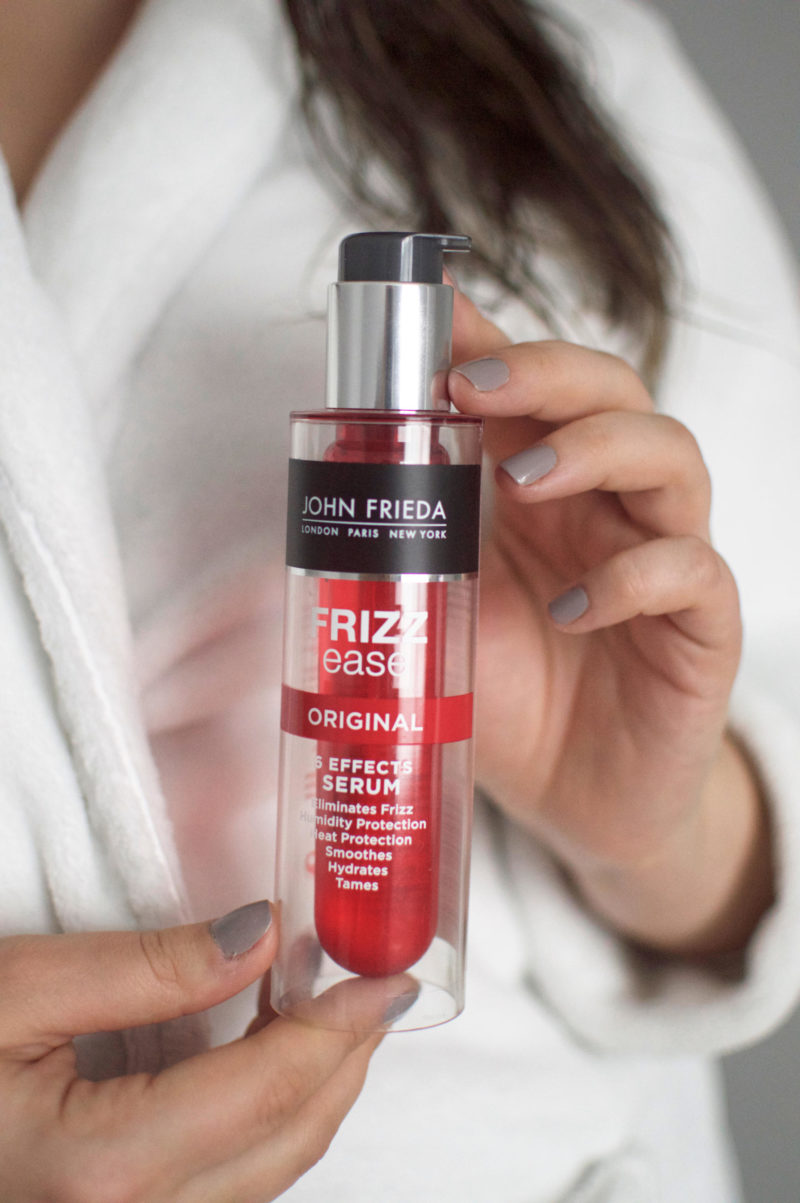 There aren't many products that stand the test of time with me. As someone completely addicted to beauty I am always chopping and changing the products I reach for on a daily basis. So if something has been in my routine for years, you know it's a good 'un!
And that is just what the John Frieda Frizz Ease Original 6 Effects Serum is: a good 'un! I have been religiously putting the Original 6 Effects Serum into my hair for years, keeping it healthy, shiny and silky. I remember trying to control my frizzy curls at the age of fourteen, desperately trying to blow dry it, convinced I would always be the girl with the out-of-control hair. Then, as if by some hair-miracle, I picked up my first Original 6 Effects Serum.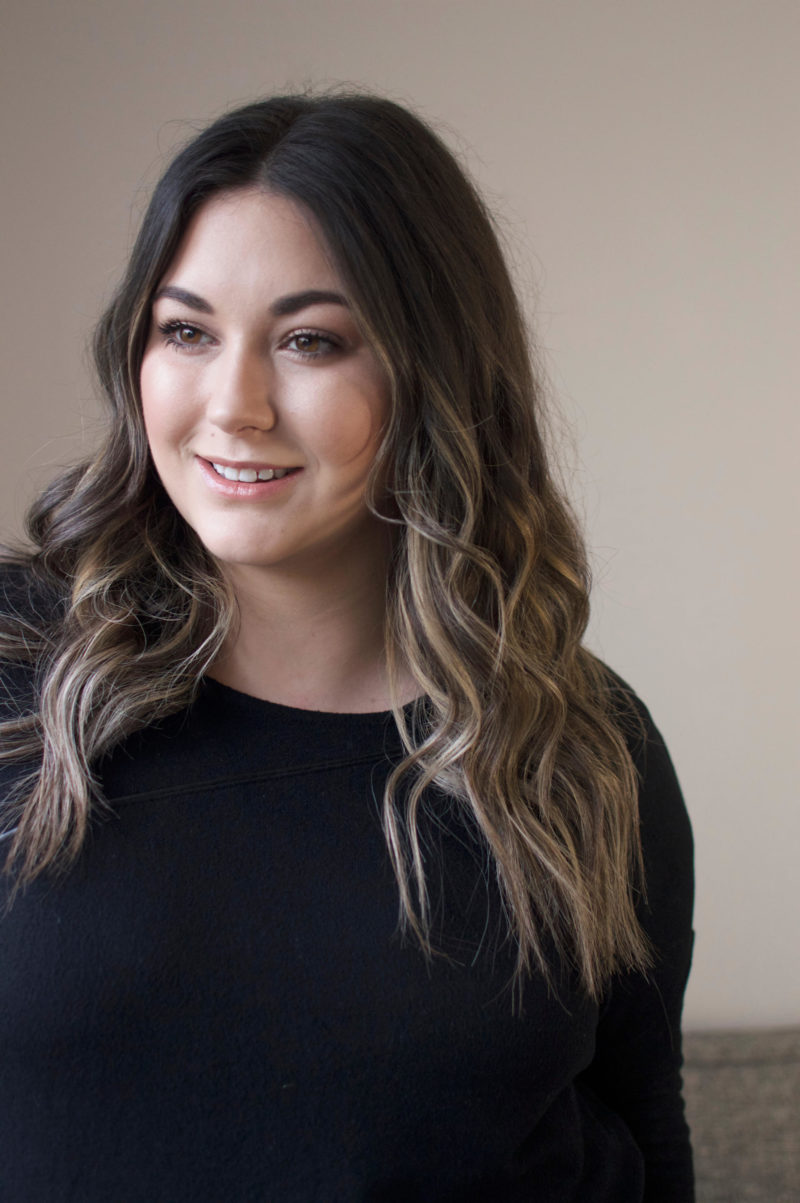 Since then, I dread to think how many bottles of this wonder-product I've gone through but I always go back for more. The smoothing serum tackles frizz effortlessly, smoothing unruly hair into luscious waves with a mirror shine. The Original 6 Effects Serum doesn't just stop at frizz-fighting, but it also works hard throughout the day to protect hair from humidity and heat.
Every time I wash my hair, I follow up with applying a pump of the serum onto wet hair before blow drying. Not only does the serum help with the frizz already forming, but it works perfectly as a detangler to help my brush through my hair. I then go on to dry my hair as normal and style it. I love the fact that the Original 6 Effects Serum has heat defence built in, giving my locks extra protection as I dry and heat style my hair.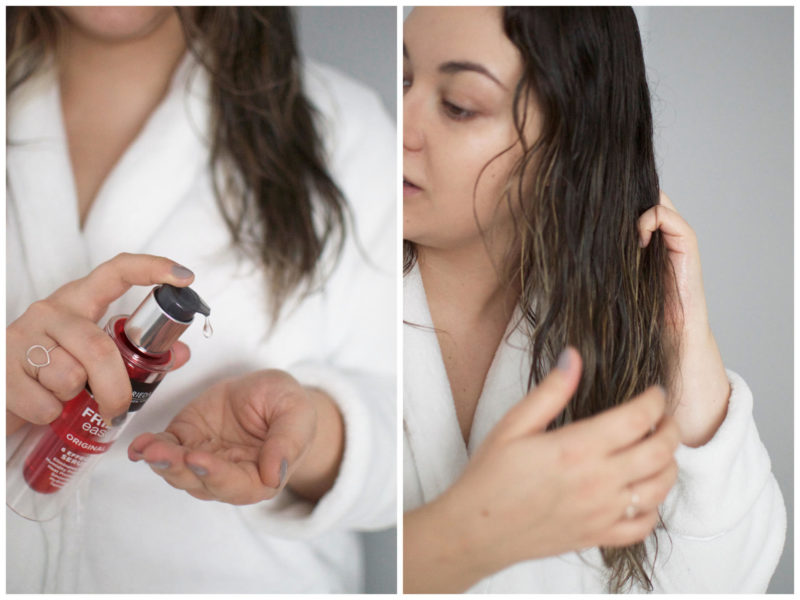 After I am done styling my hair I do also pop in a small pump of the serum into dry hair. As my hair is thick, it can take a pump of this serum easily, but if you have thin hair I would say stick to applying the product onto wet hair.
The Original 6 Effects Serum uses a unique blend of silicones to smooth and protect the hair cuticle, with silk proteins to strengthen and hydrate the hair.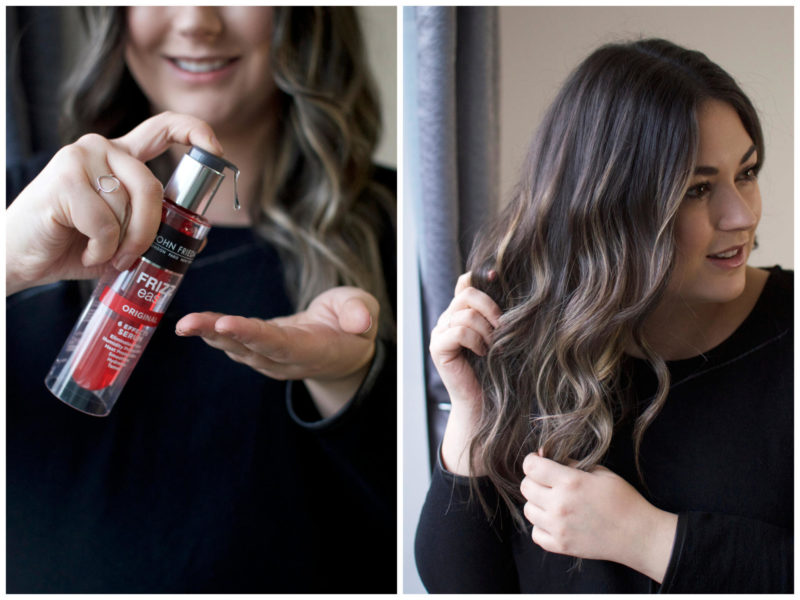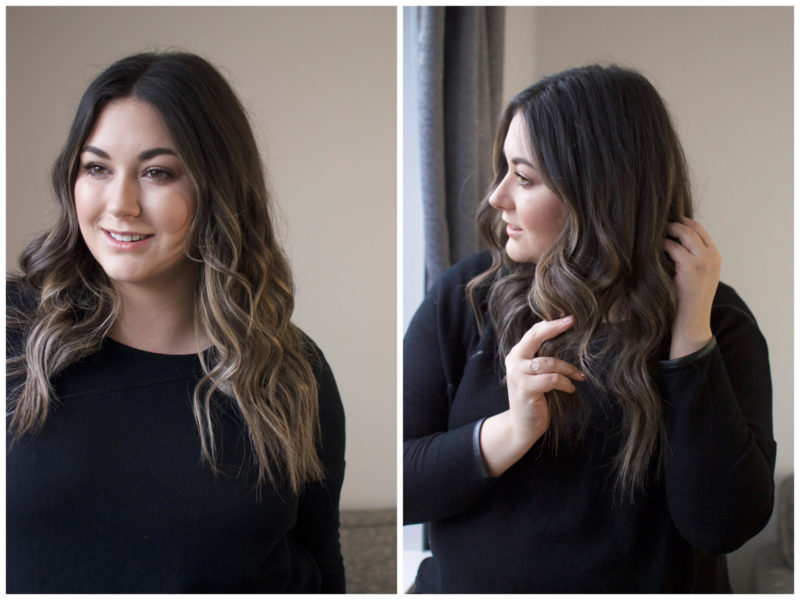 There are many reasons why I have gone back to the Original 6 Effects Serum time and again. It's a product that I cannot see myself going without in my routine! But that isn't where my love for Frizz Ease products end. This December, John Frieda have teamed up with 12 different influencers to showcase 12 different Frizz Ease products, over 12 consecutive days, so keep an eye out to find out more about the range!
Sam
Shop this post:

unpaid post, all opinions are my own, contains gifted items
SaveSave