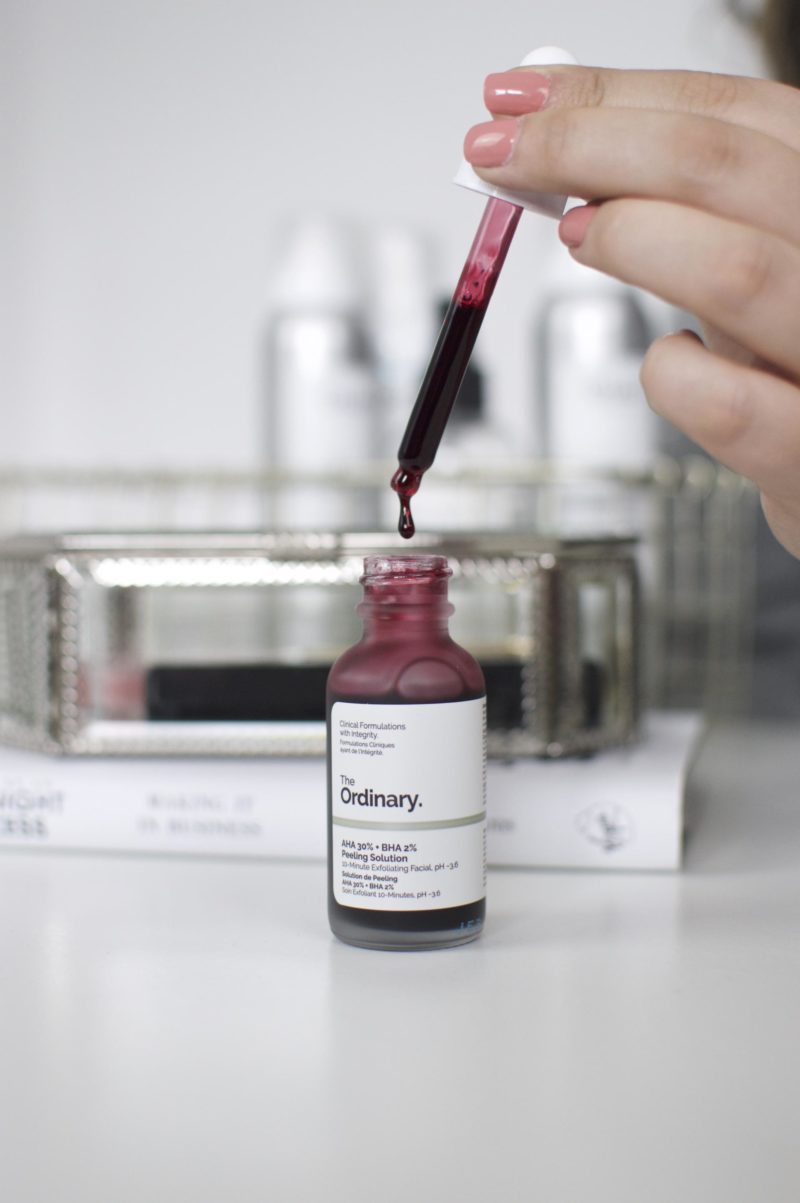 As a beauty blogger and someone totally addicted to skincare, I have tried a lot of masks in my time. Sheet masks, clay masks, gel masks, bubbling masks (that was a weird one)…the list goes on. So when I tried another mask/treatment recently, I was kind of expecting it to be the same as the ones that came before.
That was where I was wrong! I would never have said The Ordinary AHA 30% + BHA 2% Peeling Solution was to be the best (like the very best) mask I've ever tried. Housed, like most of the brands skincare, in a small unassuming glass bottle with simple pipette; there was no need for fancy packaging for this phenomenal formula.
The Ordinary AHA 30% + BHA 2% Peeling Solution isn't stickily a mask per se, the brand actually describe it as a treatment or solution. But as you use the Peeling Solution just as you would a mask – that's what we're going with. After just one treatment with the product my skin was in the best condition is has ever been in; so I had to tell you!
Now, do not be put off by the scary bright red colour. I know I certainly was when I undone the bottle! In fact, the distinctive red colour is thanks to the use of Tasmanian pepperberries in the solution, helming reduce inflammation in the skin.
Tasmanian pepperberries aren't the only things in the formula that make this solution special. Lets dive into the ingredients shall we?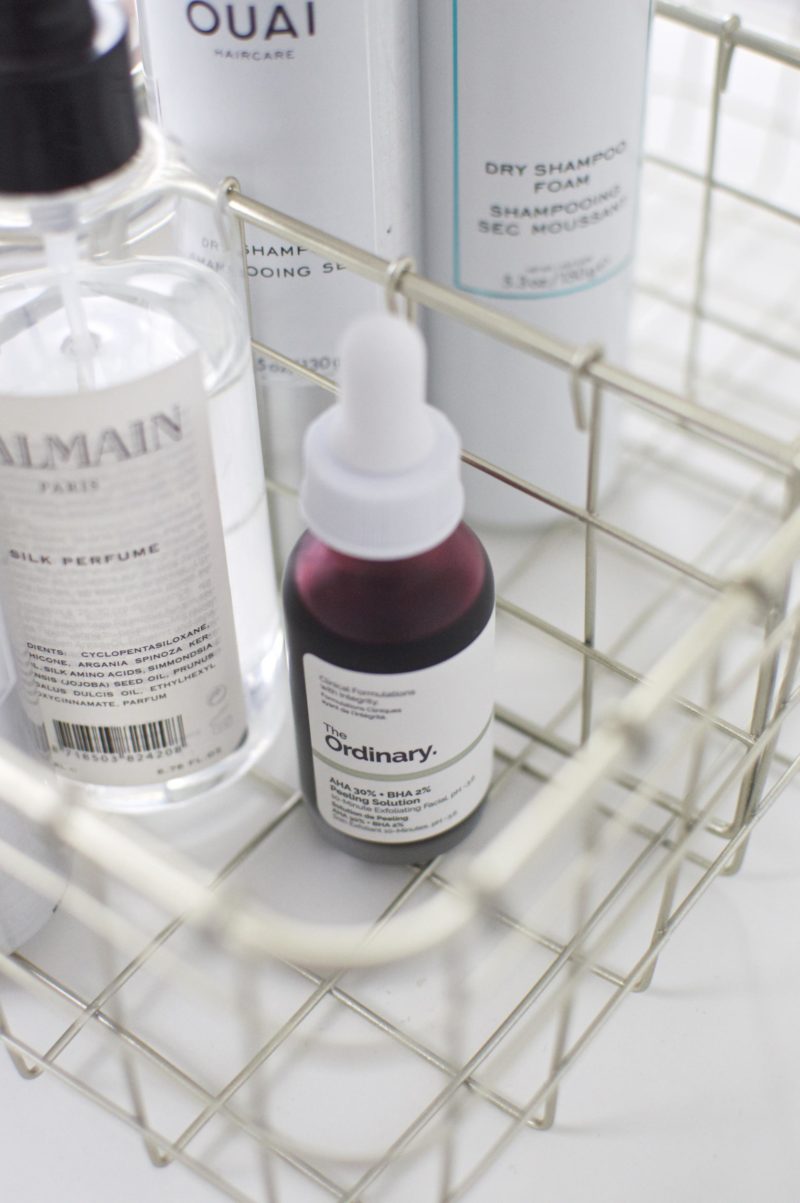 First up, you'll find 30% Alpha hydroxyl acids (AHAs) and 20% beta hydroxyl acids (BHAs) in there. I've said it before and I'll say it again, these acids are some of the best skincare ingredients out there. The AHAs and BHAs gently eat away at all the things we don't want on our skin like dirt, dry skin, clogged pores and excess oils to reveal a brighter, smoother complexion. Then the solution is also packed full of hyaluronic acid to aid skins moisture levels, Vitamin B5 to help with healing and black carrot extract which is a strong antioxidant for the skin.
After cleansing, I simply smooth a thin layer of the solution over my face (avoiding the eye area) and leave for 5-10 minutes depending on how sensitive my skin is that day. I use the mask around twice a week and have seen a dramatic difference in my skins texture and its brightness.
So just when you think this mask can't get any better, let me tell you, it can. Because it is only £6.30! When you consider the results this incredible mask has given me, and how pricey some other masks on the market are, I think this is an amazing steal!
So will you be trying the The Ordinary AHA 30% + BHA 2% Peeling Solution? Or have you tried some other The Ordinary products you love? Let me know in the comments below!
Sam
Shop The Ordinary Products: