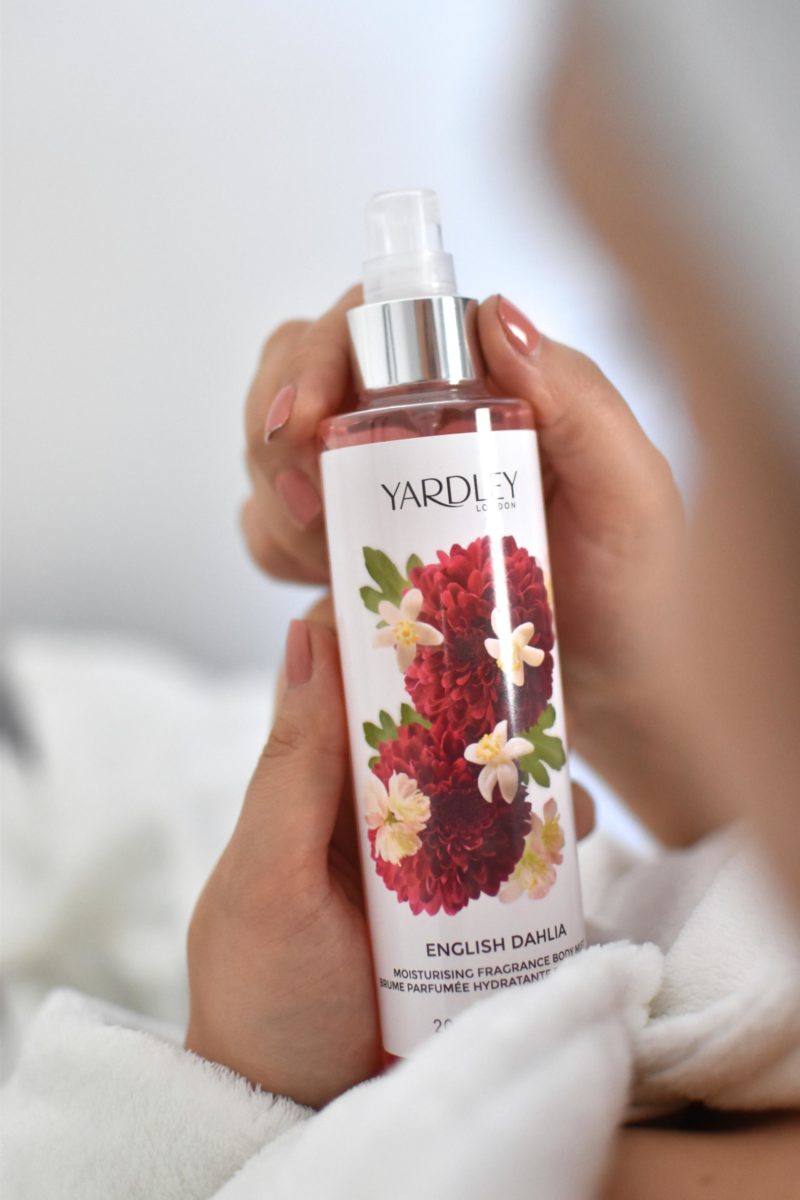 With nearly 250 years of expertise behind their products, Yardley London are a household name in fragrance for a reason. Loved by generations, the brand are putting their knowledge to good use and now creating new fragrance formulas to bring century-old firm favourites back to life.
I've been trying out the new Yardley London Moisturising Fragrance Body Mists recently. I've been so pleasantly surprised by the body mists I had to share a couple with you today.
I use body mists quite a lot in my beauty routine normally. I like them right after the shower to instantly get my skin a hit of beautiful fragrance before my perfume. I also use them when I'm having a good pamper and like to cocoon myself in a delicate fragrance right before bed. The only problem with the body mists I have used in the past is that I have always had to use them with a heavy body cream, to stop them from drying my skin out. So finding a product which actually moisturises whilst delivering on fragrance is perfect for me.
The Yardley London Moisturising Fragrance Body Mists are just the thing I have been looking for. Using sweet almond oil, grapeseed oil, glycerine and Vitamin E in their formula, the Moisturising Fragrance Body Mists add a light layer of moisture to the skin, whilst making you smell pretty. The scent I have been using most is English Dahlia.
This warm, floral scent is lovely in the colder weather. Mixing dahlia petals with rose and peony notes, the fragrance has a warm base of patchouli, cedar and musk. I like to use the English Dahlia Moisturising Fragrance Body Mist after a bath, wrapping myself up in a subtle, warming scent just before bed. I love the body mists for not being over powering; their lasting power is only around a couple of hours, so you're easily able to switch your scent up from day to night.
Whilst I love the English Dahlia Moisturising Fragrance Body Mist just before bed, during the day I have been reaching for the English Freesia fragrance during the day. A lighter, fresher fragrance than the English Dahlia, the English Freesia is great to pop on throughout the day. I use this scent to freshen up after work, or as a light fragrance in the morning when I can't decide on a perfume for the day.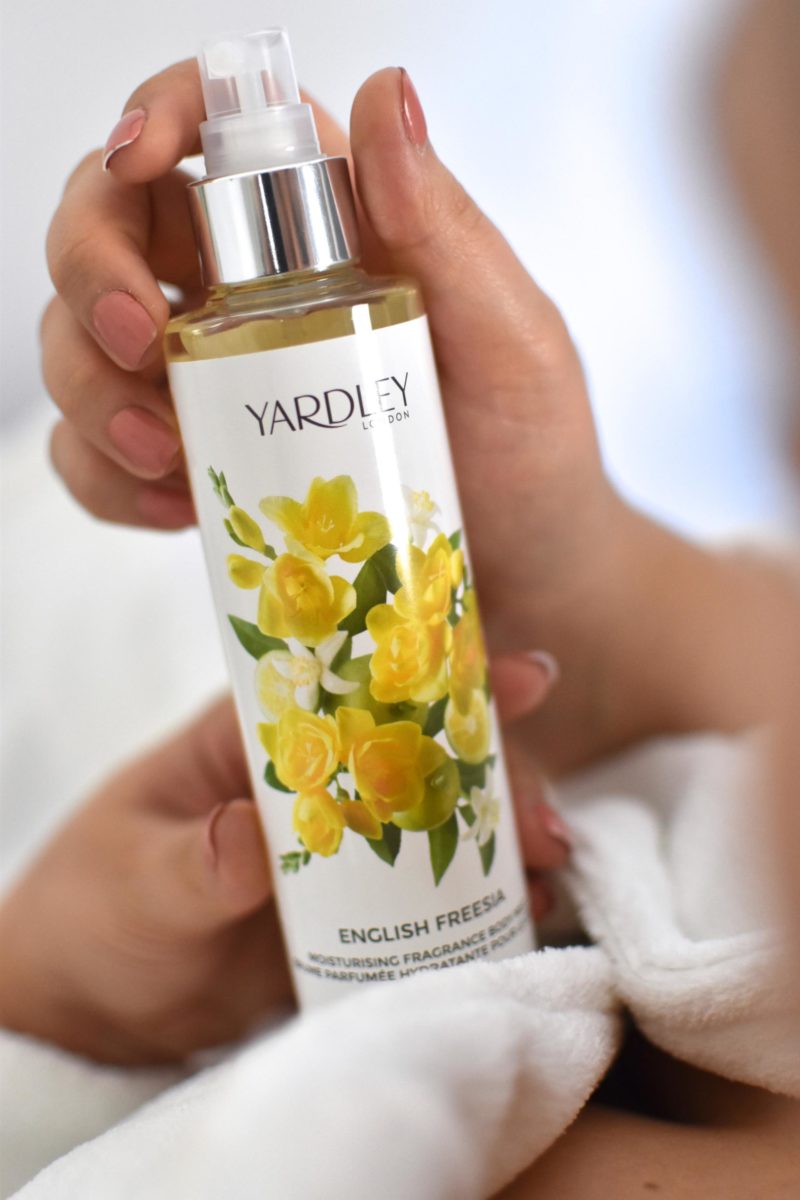 All in all I think the Yardley London Moisturising Fragrance Body Mists are great to have on hand. They really add a little something extra to my beauty routine, giving skin a kiss of both hydration and fragrance. So will you be trying the Yardley London Moisturising Fragrance Body Mists? Let me know in the comments below.
Sam
Shop this post:

unpaid post, all opinions are my own, contains gifted items