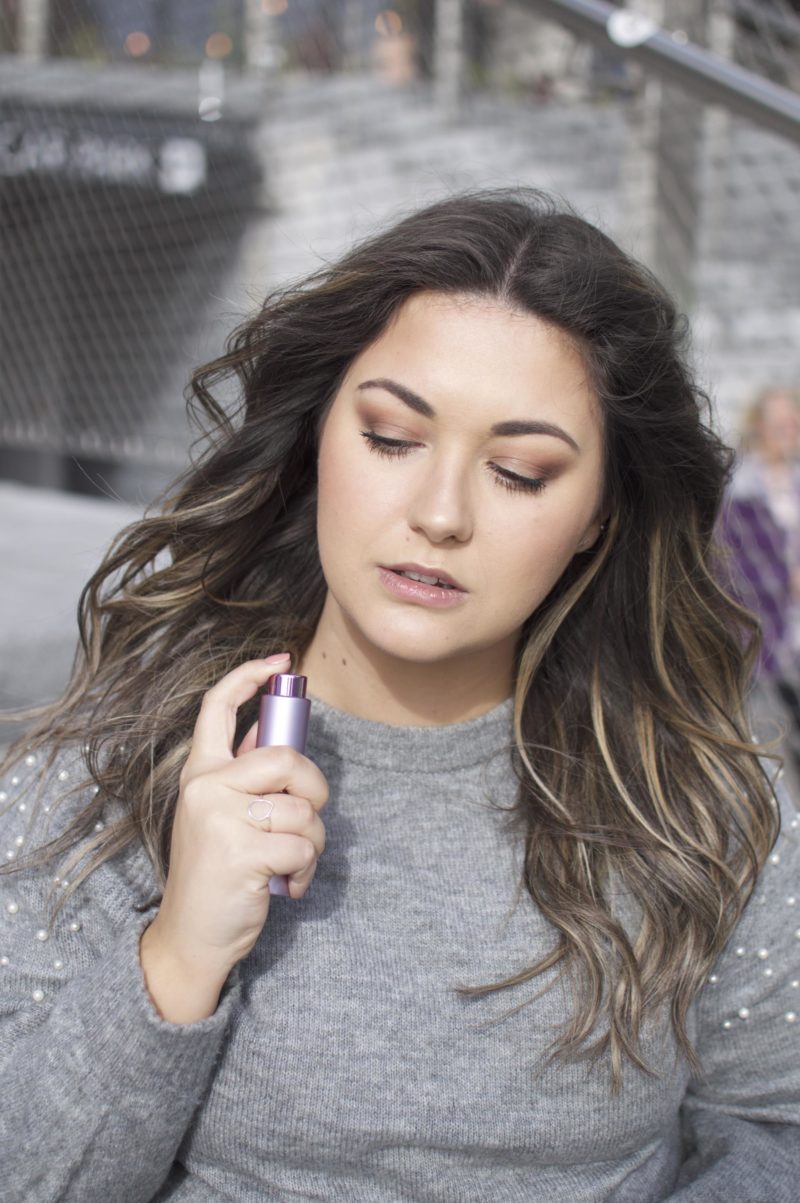 Topping up fragrance on the go seems to be an age old problem in the beauty world. No one wants to be carrying around their huge, heavy perfume bottle. For me, I've had the ultimate disaster happen; when carrying my favourite (and expensive) perfume in the bottom of my bag, I managed to roll it straight out onto the pavement and smashed the bottle! My perfume nightmare come true!
Loosing a 50ml bottle of Chanel to a Southampton curb was a very sad beauty moment (and a classic 'Sam' moment, I'm so clumsy). So, finding an easier way to carry a fragrance with me has always been something I've wanted to sort out. In the UK it isn't that common to find rollerballs of perfumes, or even miniature sizes, unlike you lucky guys in the states. So across the pond we've come up with a brilliant solution; the Twist & Spritz.
This ingenious little bottle lets you carry your fragrance of the moment with you, in a small, easy to use spray, without any fuss. I was surprised to find the Twist & Spritz really simple to fill, simply pop onto the pop of your perfume bottle and pump into the central container, before sliding it back into the beautiful outer case. Previously I had tried something a bit like the Twist & Spritz, but always ended up spraying perfume in every direction but the bottle!
I love the simple and classic design of the Twist & Spritz. You can be safe in the knowledge that your perfume is safe in the metal packaging; meaning no puncturing it inside your bag or shattering anything on the pavement like me! The bottle ensures perfume is hidden from sunlight, which can ruin most fragrances and is leak-free. The twist part of the Twist & Spritz means you can safely lock away your fragrance too, to avoid any accidental sprays. Although the Twist & Spritz might look small, it actually holds up to 100 sprays, which I find really handy because I wouldn't use something which I'd need to constantly be topping up.
Currently I have my Stella by Stella McCartney in my Twist & Spritz, which is a beautiful scent but doesn't actually last all day on me. So having the Twist & Spritz with me in my work bag means I can just top up my fragrance as I'm leaving the office, absolutely perfect if I've heading out after work!
So have you tried the Twist & Spritz from The Fragrance Shop? If not, would you pick one up? Let me know in the comments below!
Sam
unpaid post, all opinions are my own, contains gifted items