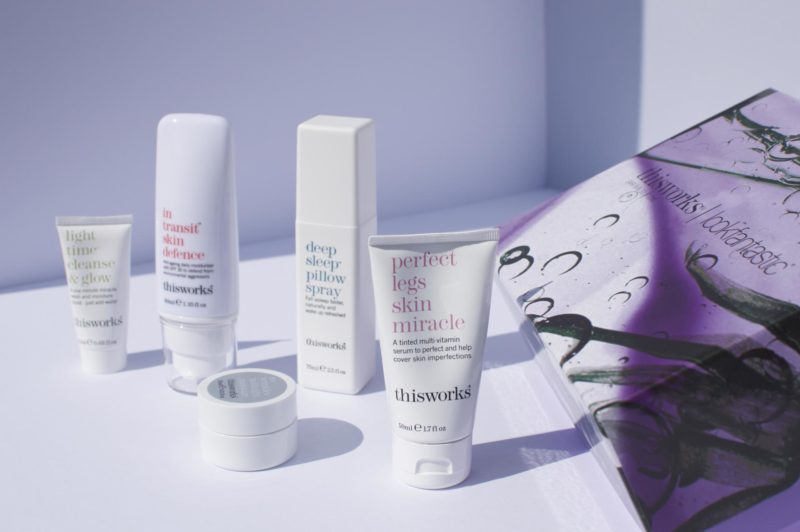 With their no-nonsense packaging, incredible ingredients and formulas that tackle all type of skin problems; This Works have to be one of my favourite skincare brands of all time. So seeing them partner with my favourite beauty retailer, Look Fantastic, was a real treat for me. This Limited Edition Beauty Box houses some of the best from the brand, as well as some truly amazing new skin heroes.
The first product in the box is a full size of one of their best selling products, the Deep Sleep Pillow Spray. I've been a huge fan of this product for a long while. It is just the thing to mist onto your bedding to encase you in a soothing, sleep-inducing mixture of lavender and vertivert and camomile.
Next up is another full sized product, the In Transit Skin Defence. I've never tried any of the In Transit range before, but I have read that it is geared towards keeping skin calm during travel. The In Transit Skin Defence is a lovely lightweight moisturiser with SPF of 30, so great for skin out in the sun, or just as protection during the week. The product comes with a handy pump to keep the product sanitary (if you're a regular reader, you'll know that I love a good pump) and contains Vitamin E, Hyaluronic Acid, as well as protects against both UVA & UVB rays.
If you thought that the last two products were exciting, then this next product is one that has gained the brand a true cult following; the Perfect Legs Skin Miracle. I have been regularly using this product in my videos & photos on Instagram (you can find me HERE) as it gives a subtly perfected look to the skin, as well as a glow that goes on & on. The only problem I have found with this product is that it can transfer onto clothes.
The next product I have been loving trying out. The Light Time Cleanse & Glow is a cleansing mask which has a really interesting formula and it unlike any product I have ever tried before. The product applies as a thick balm, then as you massage into skin, with a couple of drops of water, the product activates the foam, realising a huge hit of Vitamin C to the skin. Leave on this Vitamin C packed mixture on the skin for between 1 and 10 minutes to reveal brighter, fresher skin.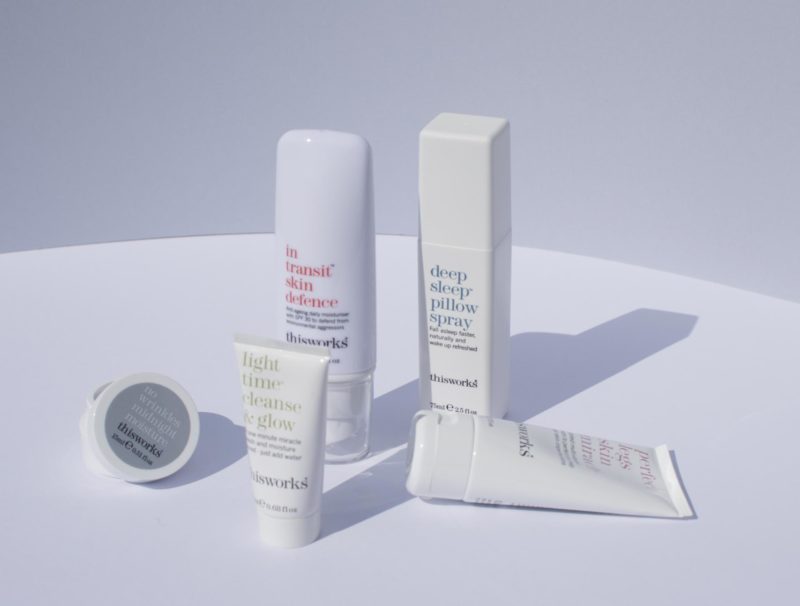 The Works have also popped in a great trial size of their No Wrinkles Midnight Moisture cream into the box. This is such an amazing, rich moisturiser to really nourish and care for the skin overnight. The moisturiser is packed full of amazing ingredients including a blend of Persian Silk Tree extracts to help detoxify the skin, anti-ageing super-ingredient Retinol, Hyaluronic Acid for hydrated, plump skin and a good helping of Shea Butter, Jojoba and Evening Primrose Oil for extra nourishment.
All in all I think the Look Fantastic X This Works Limited Edition Beauty Box is an amazing deal. The collection is worth over £80 but is on the site now for £35! It is a great way to try more from the brand, and would also make an amazing gift for someone in your life that loves high end skincare.
Sam
Shop this post:
For more info on #TheBeautySet Look Fantastic ambassadorship click HERE
unpaid post, all opinions are my own, contains gifted items
SaveSave
SaveSave
SaveSave