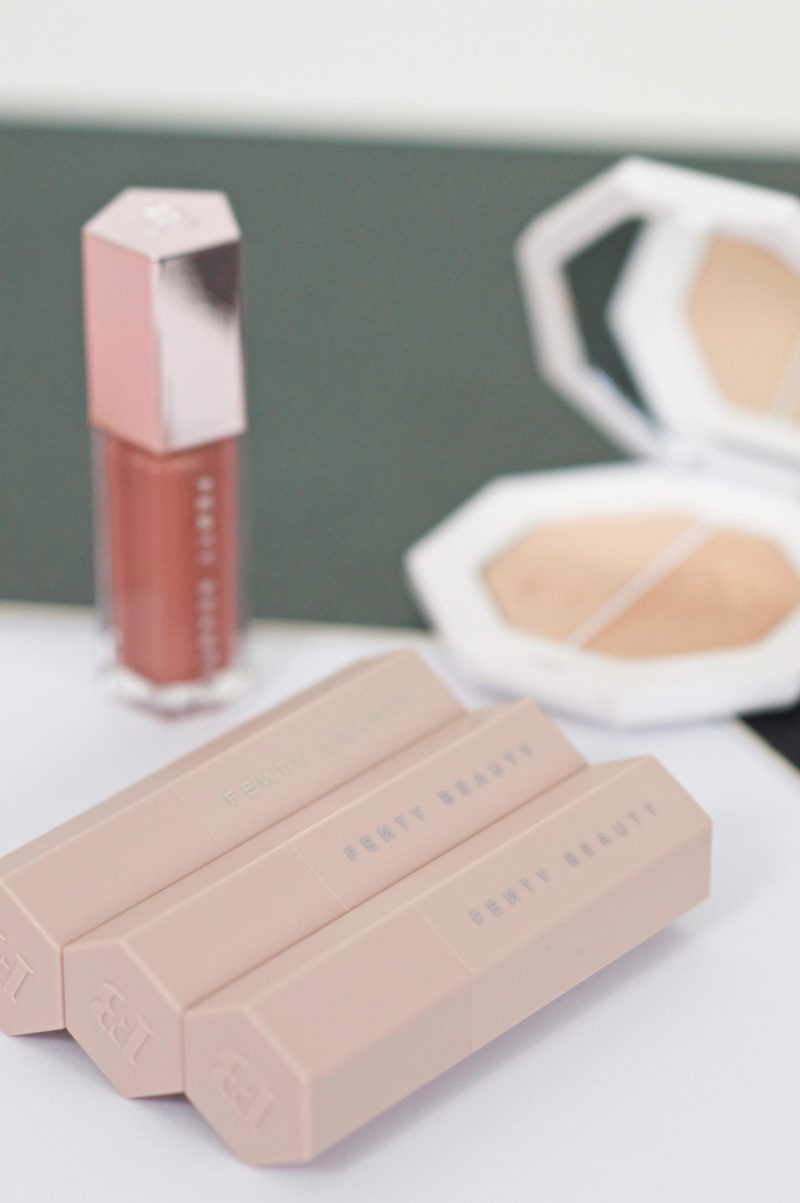 Over the past few days ago the beauty world has been abuzz with excitement about a new brand to hit counters in the UK. There hasn't been a makeup collection as talked about as Fenty Beauty in a long time. Boasting 40 foundation shades, new innovative formulas, Rihanna's powerful branding and some super sleek packaging; as soon as I saw Fenty Beauty I knew I had to have it.
To play it safe, as I was buying online, I stayed away from any of the foundations in the collection, but did pick up some truly lovely products. The first of which is the Gloss Bomb Universal Lip Luminizer. I was really intrigued by the name of this product. The fact that this product is meant to be a universal shade that is flattering on all skin tones, and that it is the only lip product in the Fenty range, was the main thing that hooked me. On first wear I have really liked the Gloss Bomb Universal Lip Luminizer. It's a nice gloss, with subtle shimmer, and makes the lips appear fuller. The gloss provides a nice shine for a couple of hours, is comfortable to wear and moisturises the lips. Saying that; I don't think it is anything to right home about.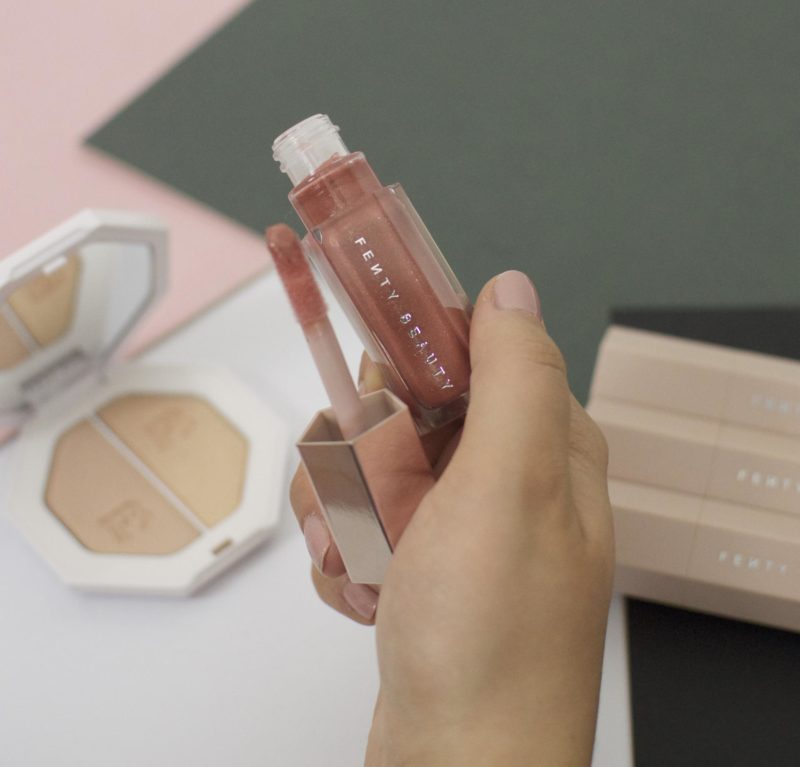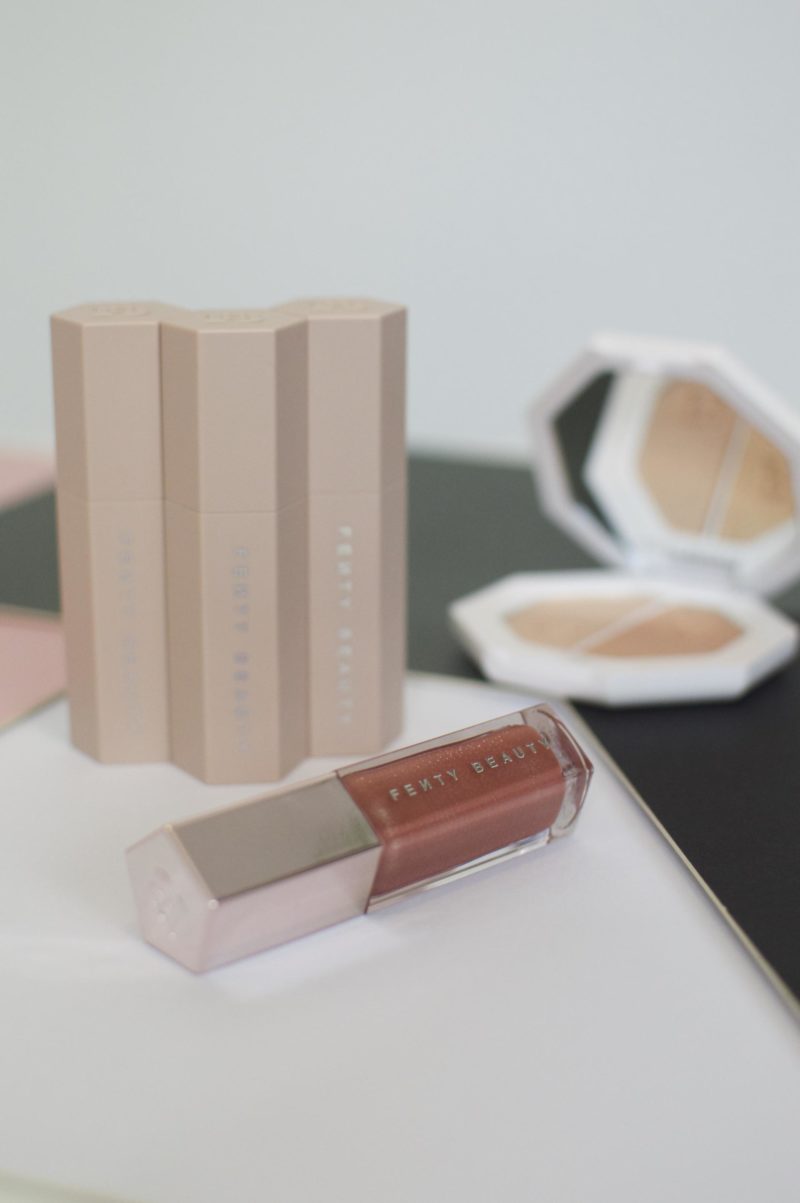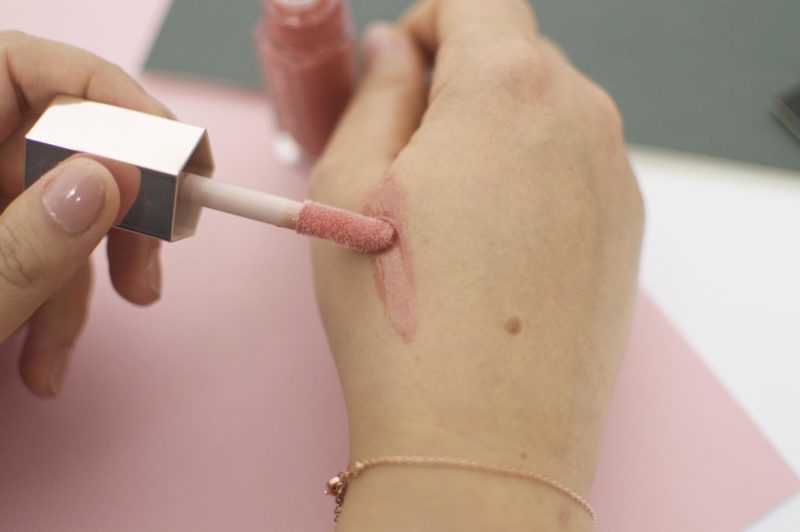 The next product I popped in my basket was the Killawatt Freestyle Highlighter Duo in Mean Honey and Hu$tla Baby. The first thing that caught my eye about these duo highlighters was the price. For £26 I think you get a lot for your money! I am glad to say these powders are seriously amazing quality; they are creamy, smooth, blendable and pack a punch with pigment. One the left, the shade Mean Honey is a beautiful soft glow powder which remind me a lot of the Hourglass Ambient Lighting Powders. I dusted Mean Honey all over my cheeks and loved the glow it gave me. With a light hand, this powder adds a real lit from within glow, I can see myself getting a lot of use out of this shade. Then on the right Hu$tla Baby is the highlight that I've been searching for! If you are after a real beam on those cheekbones, then you need to pick this up! A warm golden shade with a rose gold reflex, I can't wait to really build this highlight up and glow to the gods!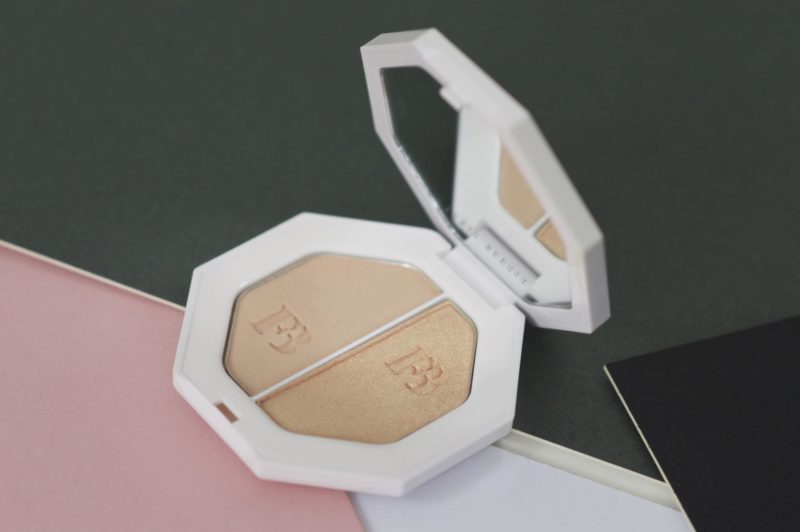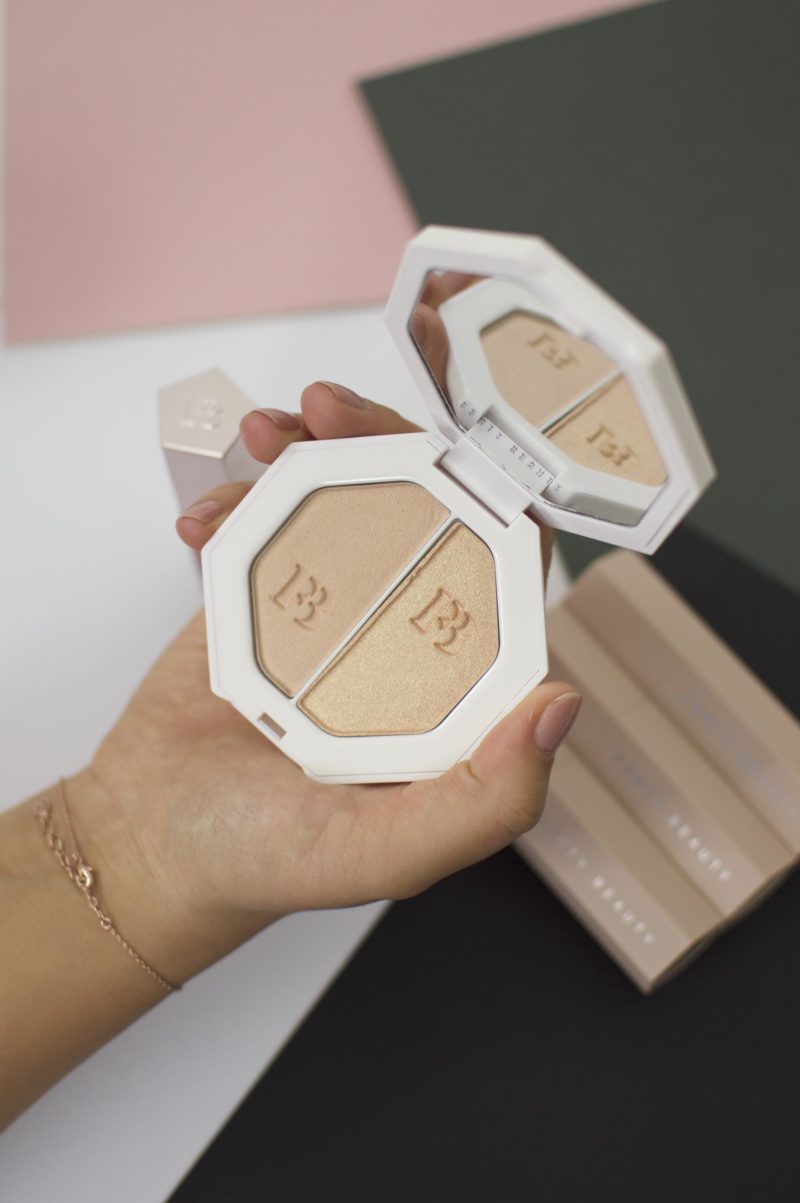 The products that brought me on to the Fenty Beauty site in the first place were the Match Stix. In the end, I picked up one of the Match Stix Trio's in Light 100. I've been getting into my cream contour a lot more, so I was so excited to find some beautiful cream contour & highlight shades in this collection. I have seen some reviews about the Match Stix saying they are a bit dry in texture and difficult to blend. Although they are quite a stiff cream, I actually found the Match Stix very blendable and easy to apply. The set includes Linen, a light concealer or matte highlight on my skintone, Amber, the perfect cool toned contour and Starstruck a pink hued shimmer cream.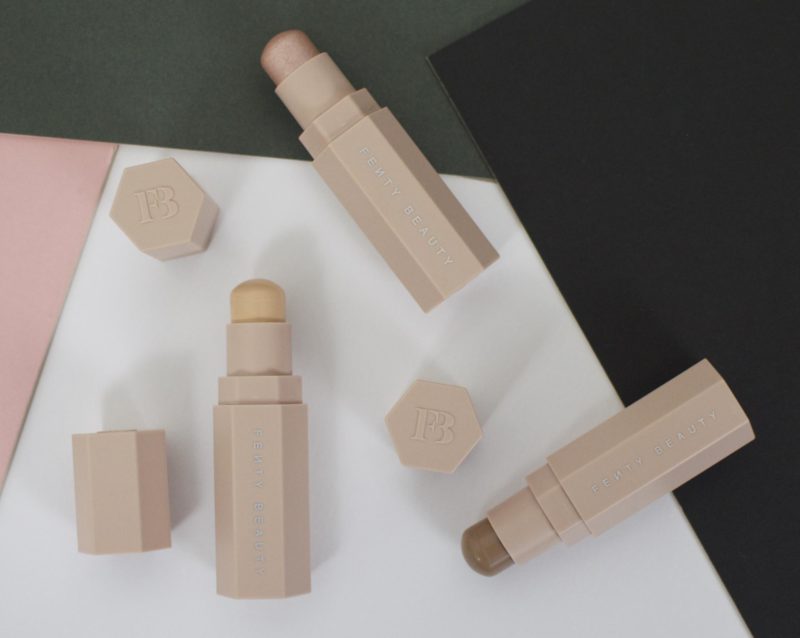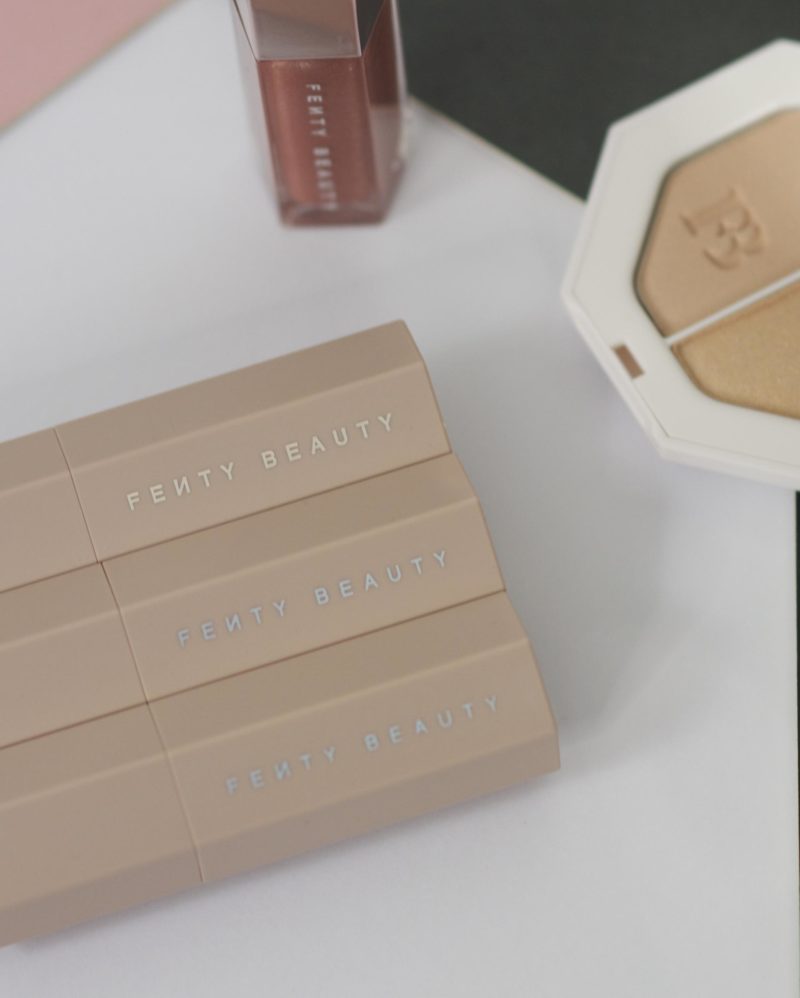 The one thing I can say about the Fenty Beauty Collection is that it has left me wanting more. Overall I have been blown away with the quality of the products and I'm so in love with the chic packaging. So will you be trying anything from the Fenty Beauty range? Let me know in the comments below!
Sam
SaveSave
SaveSave