There are many beauty products I am addicted to; foundation, balm cleansers, nail polish… but none more so than a good face mist. There has always been something about a quick spritz and mist that I'm always loved. The product that started my love affair with facial mists is the Caudalie Beauty Elixir. Fresh and glow-giving, this is one mist I will never not have in my collection. Like thousands of women the world over, the Beauty Elixir has become a staple in my beauty cabinet and after 20 solid years, this fabulous product shows no sign of going anywhere just yet either.
To celebrate 20 years of being one the worlds leading facial mists (and arguably the most famous in the beauty world) Caudalie have released the old favourite in beautiful gold accented packaging. Making this bottle not only great for your skin, but also a stunning addition to your dressing table.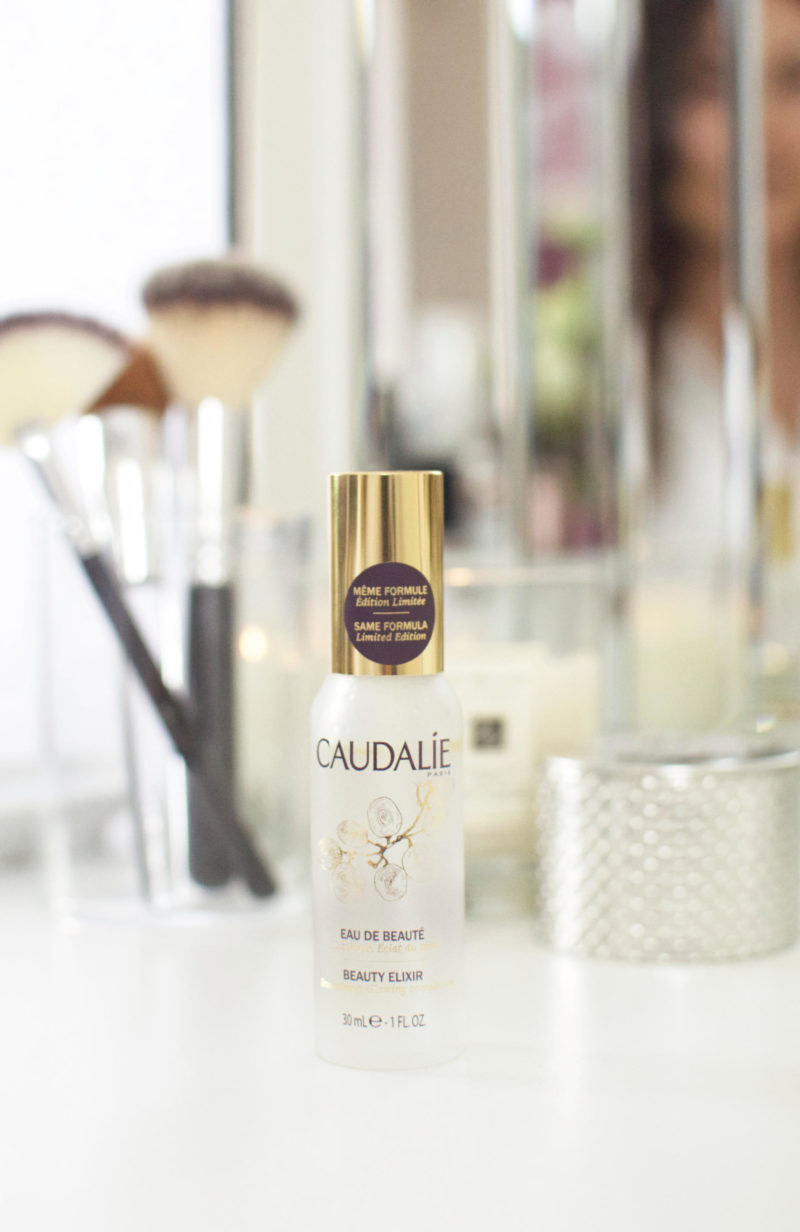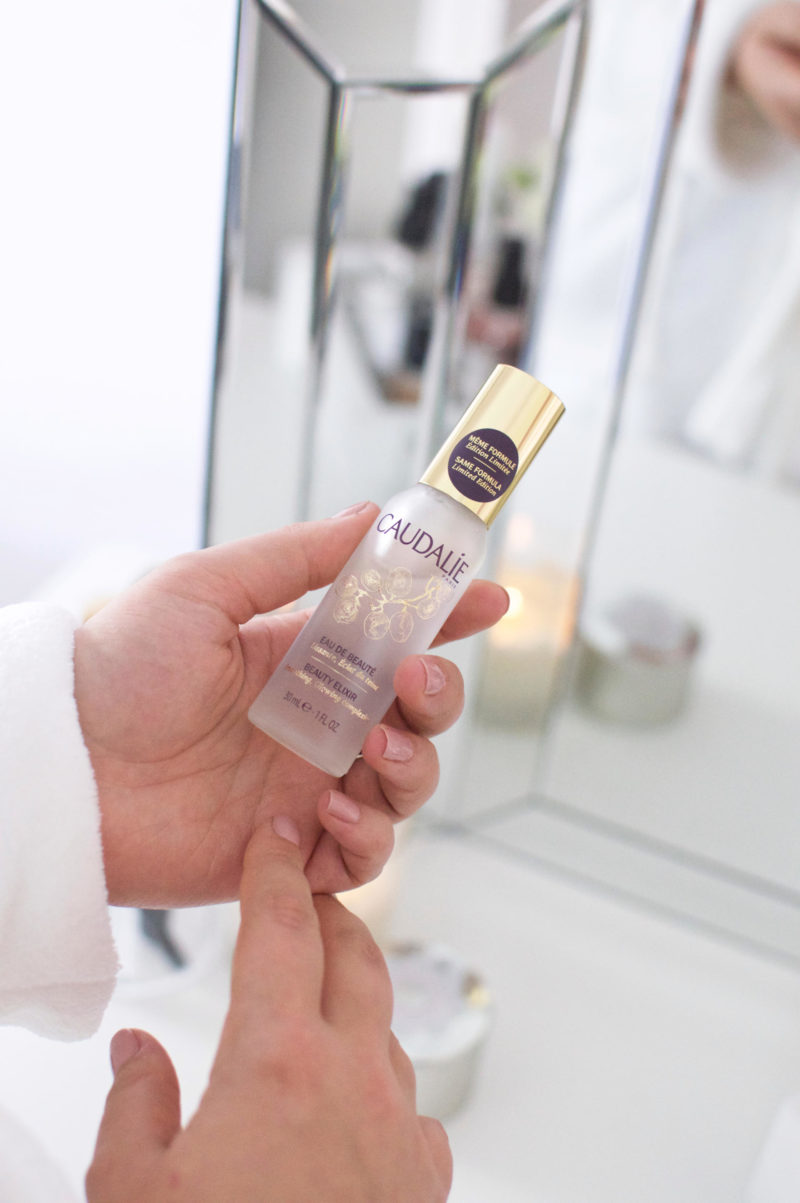 As I'm sure you'll well know, I am a bit of a beauty addict. So, I have tried a lot of facial mists in my time. But it is the intoxicating mixture of brilliant ingredients and awakening scent that brings me back to the Beauty Elixir time and time again. With extracts of grape, rosemary, orange blossom, rose, myrrh and organic balm mint, with one spray my skin is instantly radiant and my mood is lifted. I love to use my Beauty Elixir in the mornings, getting the most out of that invigorating balm mint. Once I have washed my face, I use a couple of sprays as a toner before my serum. Then once I am out of the bathroom I keep the product on hand whilst I am applying my makeup; gone a little overboard with the powder? The Beauty Elixir will fix that! Want to amp up your highlight & all over glow? The Elixir has you covered! Then throughout the day I like to grab a quick spritz when my skin is looking a little lackluster or my makeup needs refreshing.
The simple luxury of the Caudalie Beauty Elixir is the thing that makes this product brilliant. An elegant product, now in equally elegant limited edition packaging. Have you tried the Caudalie Beauty Elixir? Let me know in the comments below!
Sam
Shop this post:
unpaid post, all opinions are my own, contains gifted items