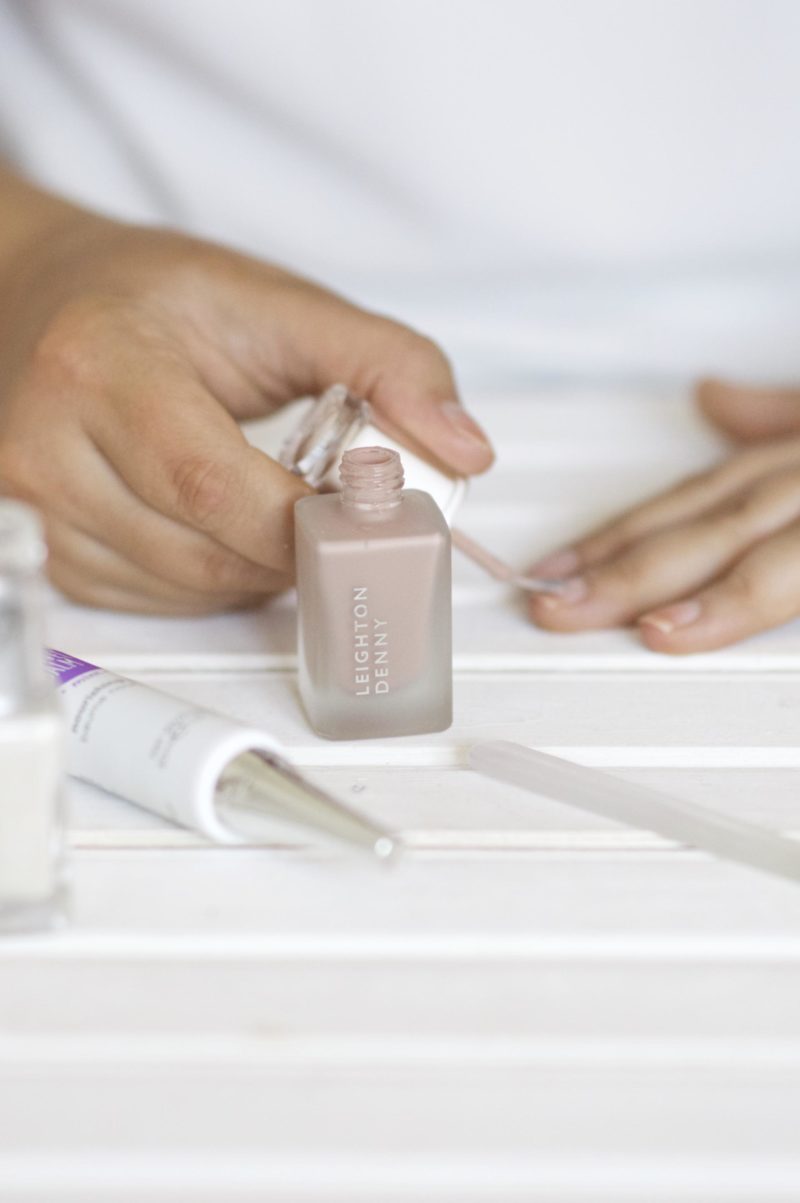 Looking after my nails has become one of my favourite beauty things to do. By keeping on top of my nail maintace it means I am able to skip regular manis and still have fresh looking fingertips.
Some of my favourite manicure-longevity products come from Leighton Denny. I have raved about their nail products before in THIS and THIS post, so if you've been reading Made From Beauty for a while you'll know how much I love their products.
When it comes to tools, the Leighton Denny Crystal Nail File has always been one of my favourites. In fact, I love this nail file so much I have thrown away all my other ones and have been sticking to just this one to file and shape my nails.
Recently I have stepped my manicure game up a notch and introduced a base coat into my routine. The Leighton Denny CC Base Coat in Bare It All Beige has not only made my nail colours last longer but made them easier to go on. If you've ever had a problem with nail varnishes going on slightly patchy, or not completely opaque then this would be a brilliant product to try. As the base coat has a beige tint, it creates the perfect base for colours both bright and nude. The CC Base Coat is also excellent at creating a smooth, even base for colour, filling ridges in the nail. The base coat also contains Marula Oil to help condition the nails whilst wearing nail varnish.
The nail colour I have been reaching for over and over is the Leighton Denny High Performance Diamond Nail Colour in Ivory. This is such a beautiful, delicate cream colour which is perfect for everyday. I love that the real diamond highlights give my manicure a little bit of tasteful sparkle, without being too much.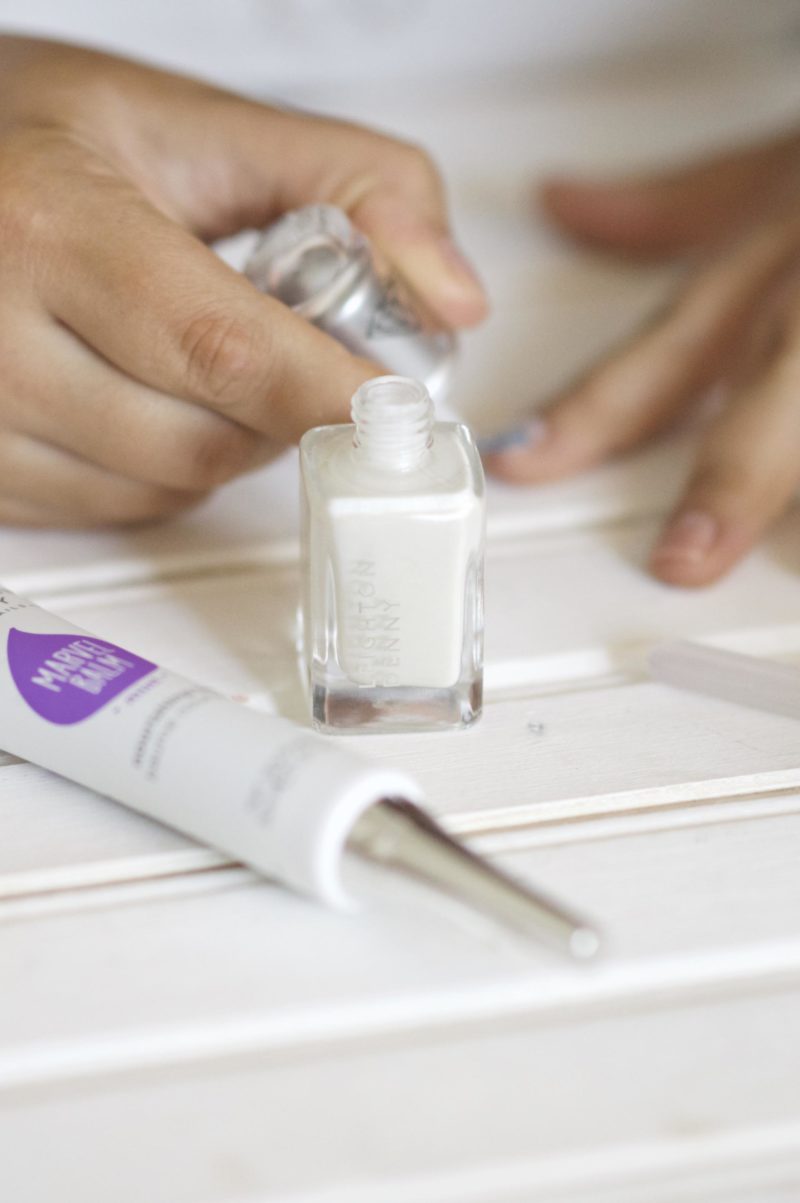 After my manicure is complete I always top it off with a little dot of the Marvel Balm on each cuticle. This balm is brilliant for instantly hydrating the nail beds; making your manicure last longer and nails look healthier for longer.
I'm probably a bit biased, as I absolutely love Leighton Denny products, but there is a good reason why they are one of my favourite nail brands; their products really work! I know that between my Crystal Nail File, CC Base Coat and the High Performance Diamond Nail Colours all my nail needs are catered for. So do you go to the salon, or give yourself an at-home manicure often? Let me know in the comments below!
Sam
Shop this post:
unpaid post, all opinions are my own, contains gifted items