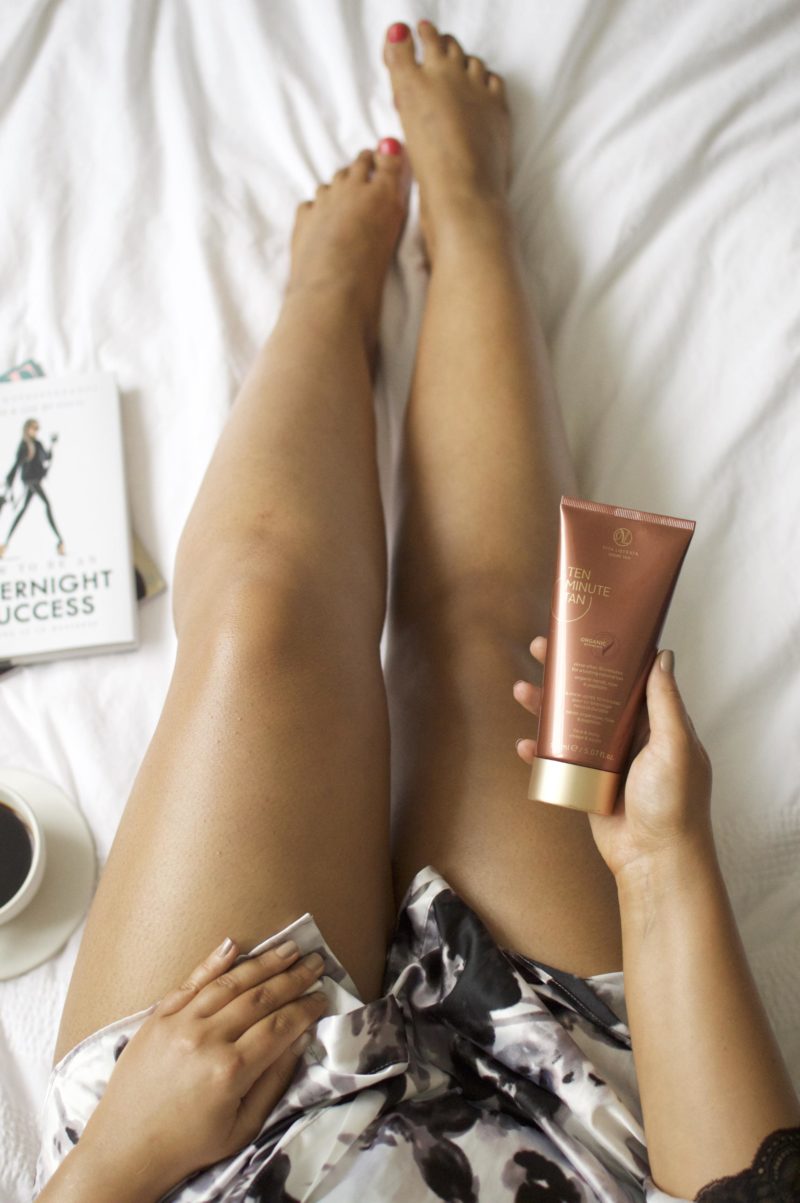 I don't know about you guys, but I've lost count of the amount of times I need to have a tan that night and haven't thought ahead. When you're called out to last minute drinks and want to wear a skirt, or you wake up and it's glorious sunshine out of nowhere – an emergency tan is what you need.
There are lots of instant tans on the market, which are great (and I have a post on my favourites coming later this week) but there hasn't really been a proper fake tan on the market that develops super quickly. So I was so excited to try out the Vita Liberata Ten Minute Tan.
The way this formula works is that you apply the tan on clean, dry skin, just like any other (with a tanning mitt!) and then wash off after only 10 minutes. The tan will then slowly develop over the next 4-6 hours. It's brilliant for events because there is no residue left on the skin, meaning you can pop on a white dress, or a light coloured top with confidence that there'll be no transfer.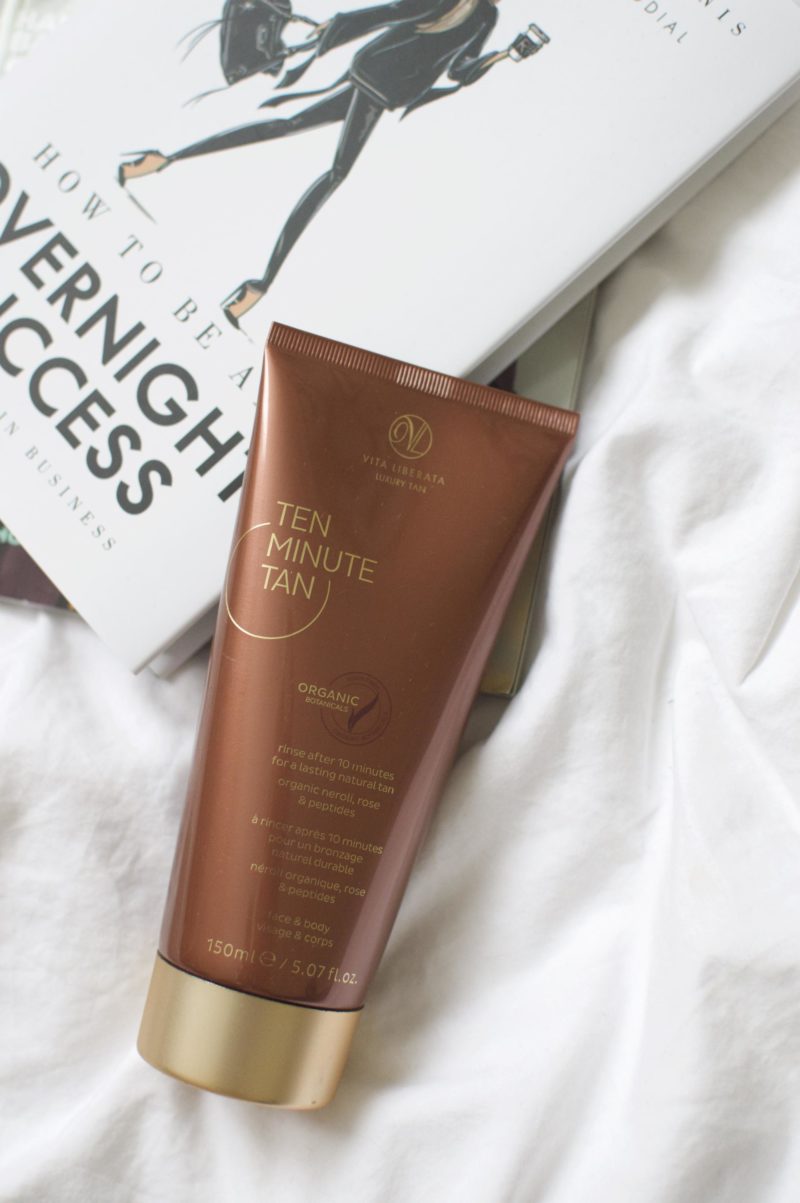 I was absolutely amazed with the results of this product. I actually left my tan on for the maximum time the brand suggest; 20 minutes, which is still pretty quick in my book, and couldn't believe the results. Washing off the product was nice and easy. Afterwards my skin felt amazing! The Vita Liberata Ten Minute Tan is formulated with Matrixyl 3000 Peptide Complex which is a fantastic ingredient for plumping the skin, as well as reducing fine lines. My legs also really benefited from the luxurious Vitamin C from Neroli and Omega Oils from Rosehip, making them feel soft and smooth instantly.
Before: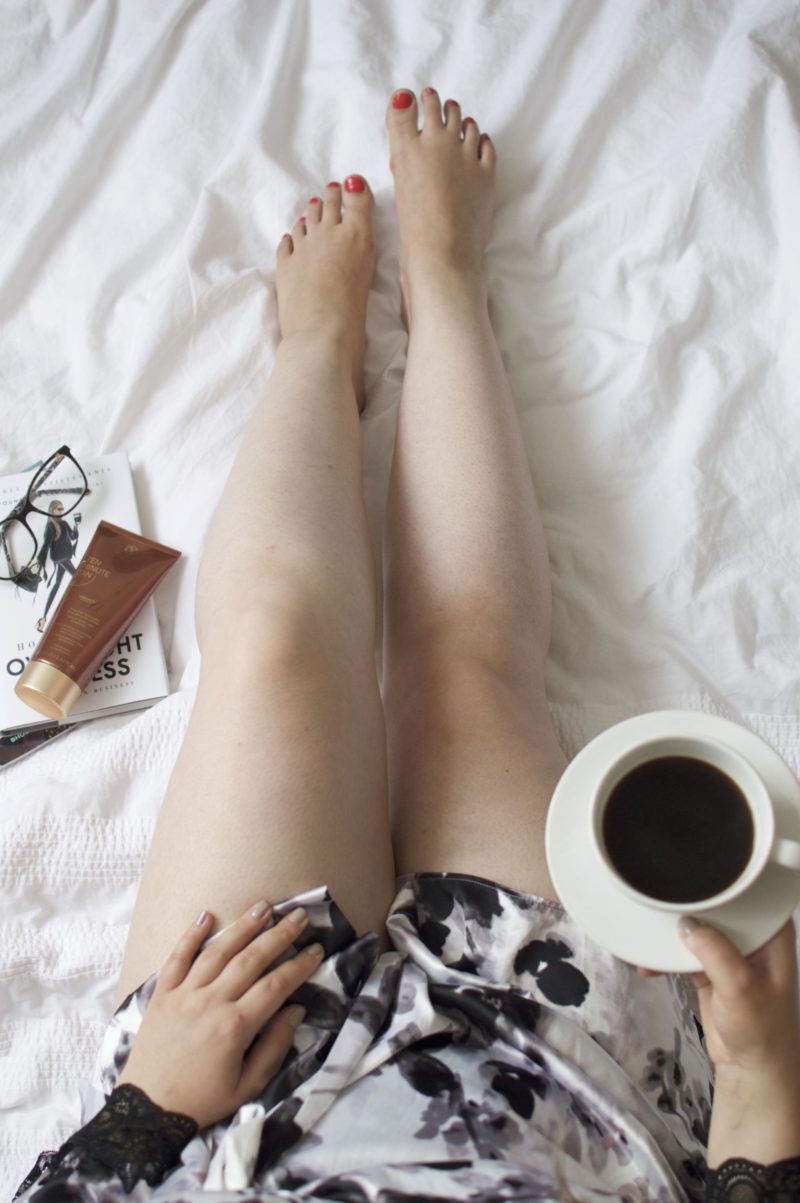 After: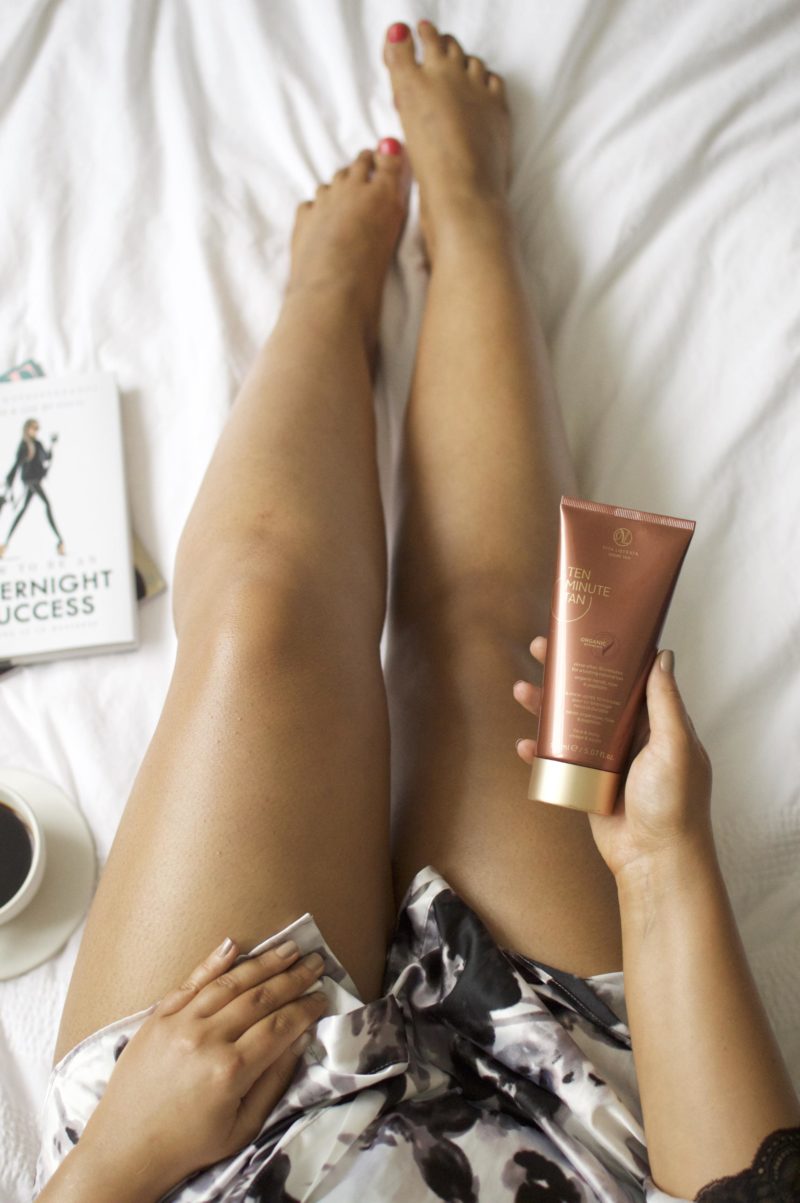 Within three hours I could definitely see that the tan was working. After six hours I was left with a beautiful, golden tan which looks both natural and really bronzey. I honestly wasn't expecting the Ten Minute Tan to give me such a deep, dark tan.
So do you think the Vita Liberata Ten Minute Tan is a good idea? Would you give it a go? Let me know in the comments below.
Sam
Shop this post:
For more info on #TheBeautySet Look Fantastic ambassadorship click HERE
unpaid post, all opinions are my own, contains gifted items
SaveSave
SaveSave