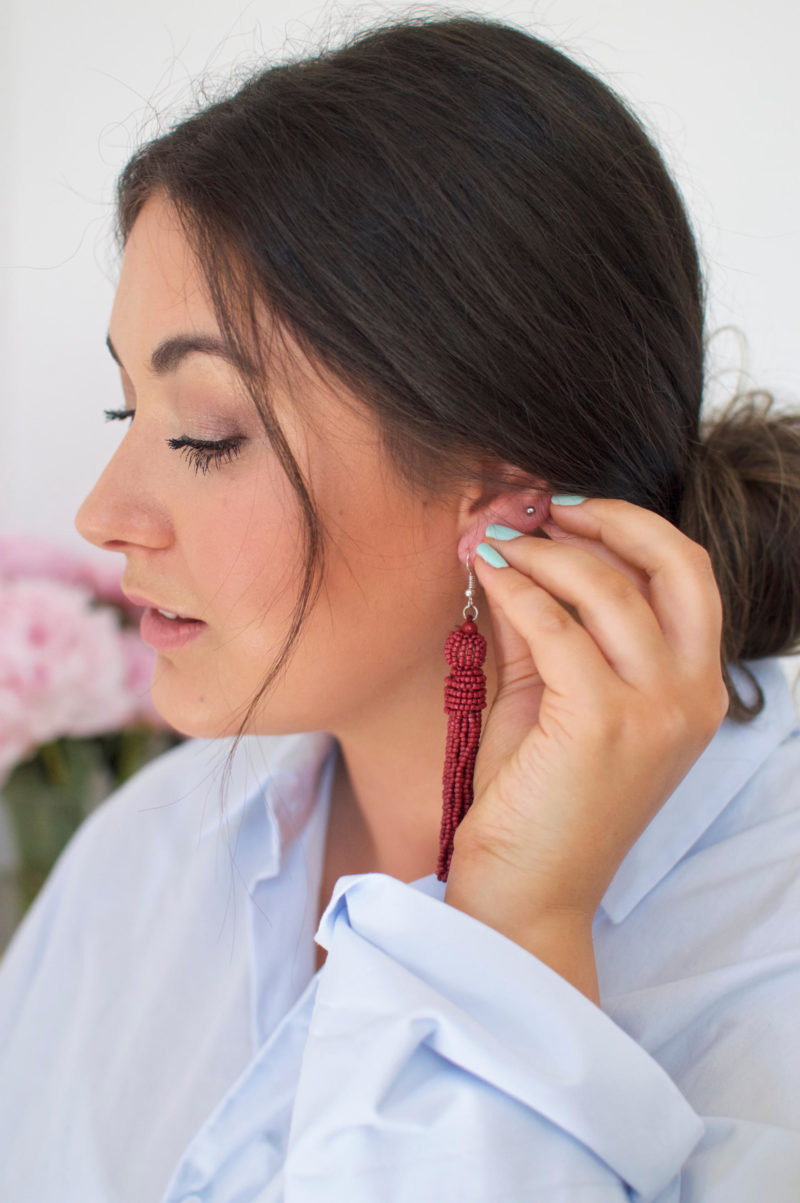 This summer I have fallen in love with a beautiful summery shade from Faby Nails. When it comes to summer nails, I always love a shade that really accentuates my tan and looks great with a golden glow. Normally I go for something light, like THIS shade, but this season I have been loving something a little brighter.
Faby's Pool Party is the perfect summer nail colour. The mint-greeny-aqua-marine-jade shade is just the thing for a pop of colour in the warmer weather. This shade will look amazing on hands wrapped around an iced latte, or clutching an ice cream. The shade manages to be fun and eye-catching without being distracting; it almost falls into the summer neutral shade range.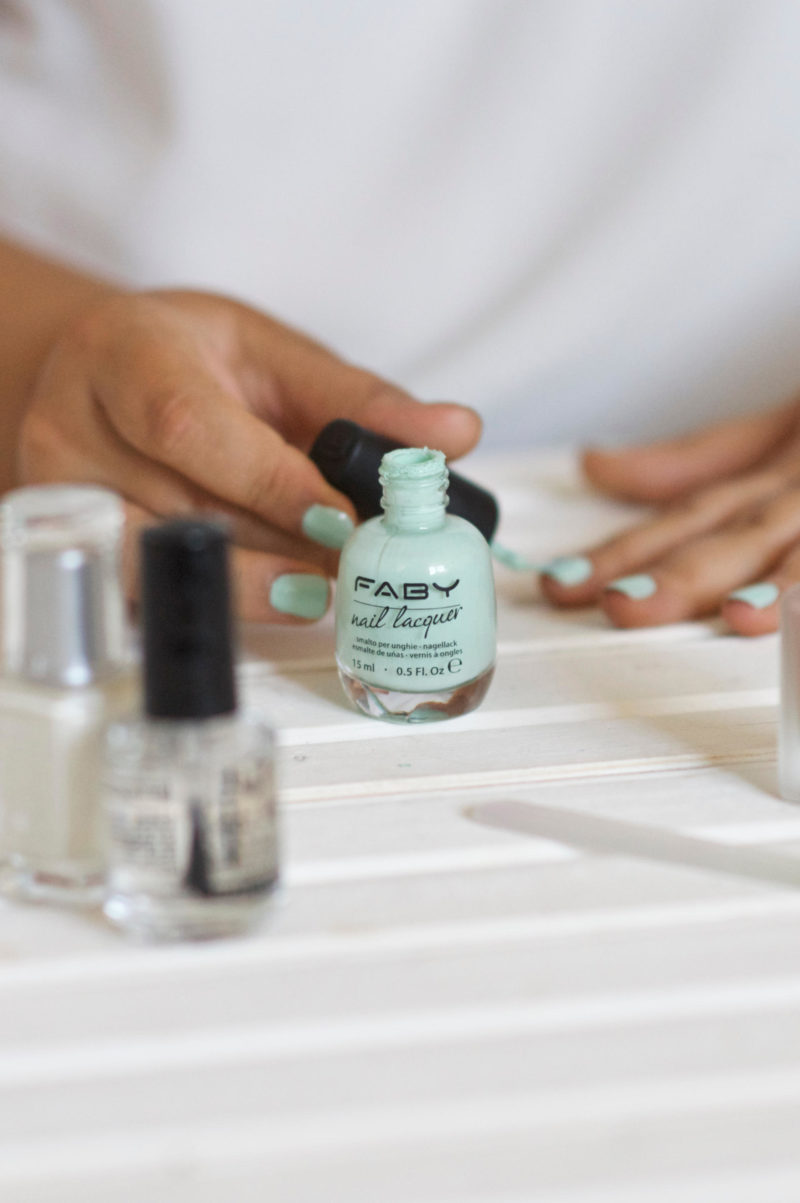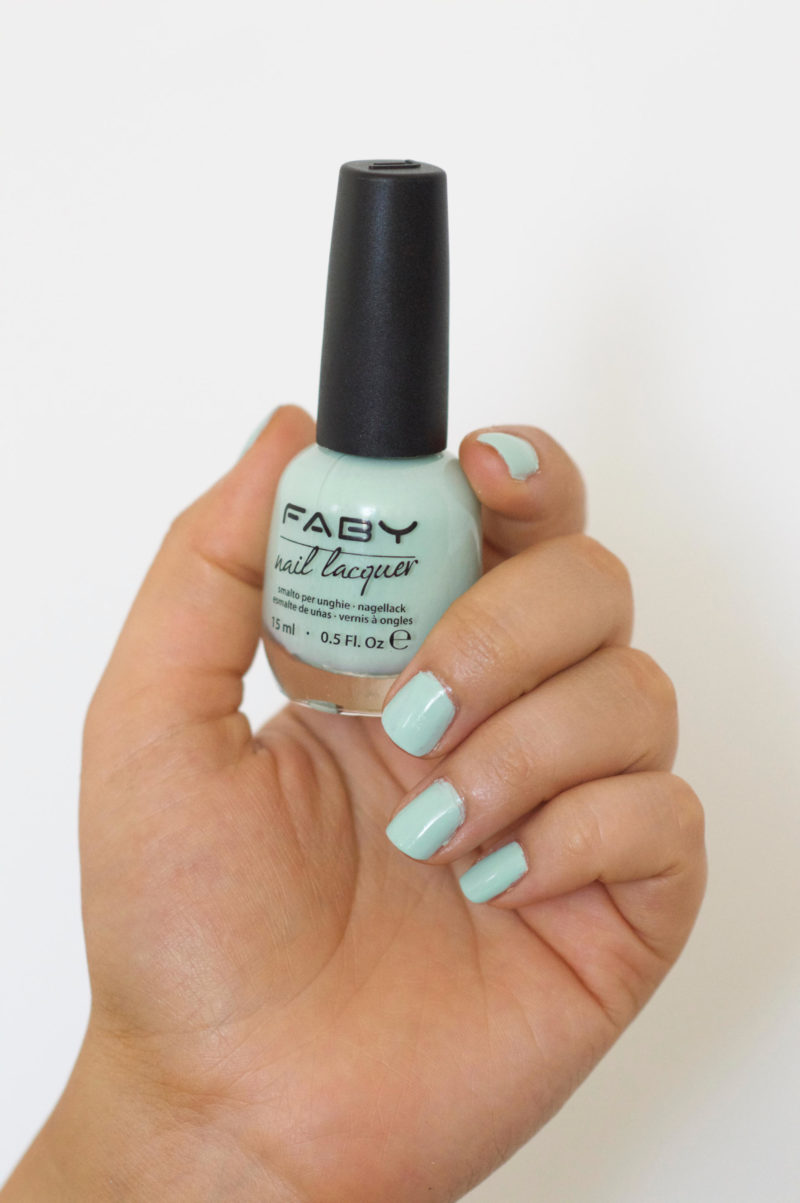 During the summer I wear a lot more gold and rose gold jewellery. I find my normal grey or pale pink nail polishes don't really make my jewellery sparkle as much as I'd like, so a shade like Pool Party is just what I was after.
Of course, being a Faby polish, the shade goes on beautifully and lasts days and days on my nails. I was super impressed when applying as it only took two coats for a totally opaque finish – which is really not the norm with pastel shades. I love the brush on the Faby polishes (as I've raved about in THIS post too) as it's wide enough to cover the nail in one swipe and applies just enough polish for that perfect manicure every time.
What is your go-to summer nail colour? Let me know in the comments below!
Sam
unpaid post, all opinions are my own, contains gifted items