If you have been keeping up with my Insta Stories (which I've been doing almost daily by the way, follow me HERE to see more), you'll know I have been re-doing my beauty room. As a beauty blogger, it is important for me to have a nice space to take photos and work in. So whilst that normally means supporting an expensive habit of fresh flowers, I have been after some nice beauty themed prints to add to the walls.
So after buying some super affordable digital prints on Etsy, I hoped on to Hello Canvas to get a couple printed up. I had been meaning to DIY it myself for a while, but finding frames, having prints printed up, having them set into the frames well…it was all such a faff! So I loved the idea of just uploading my prints to Hello Canvas and picking out my framing preferences in a couple of clicks before ordering.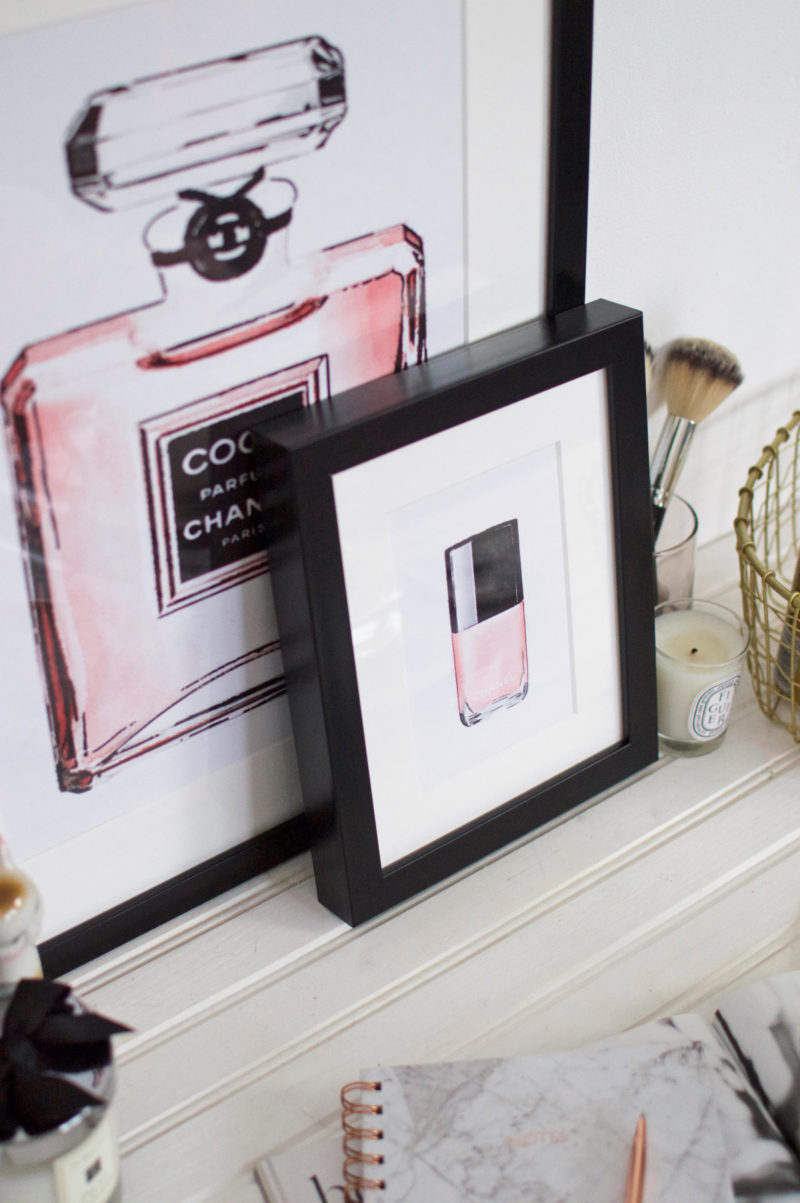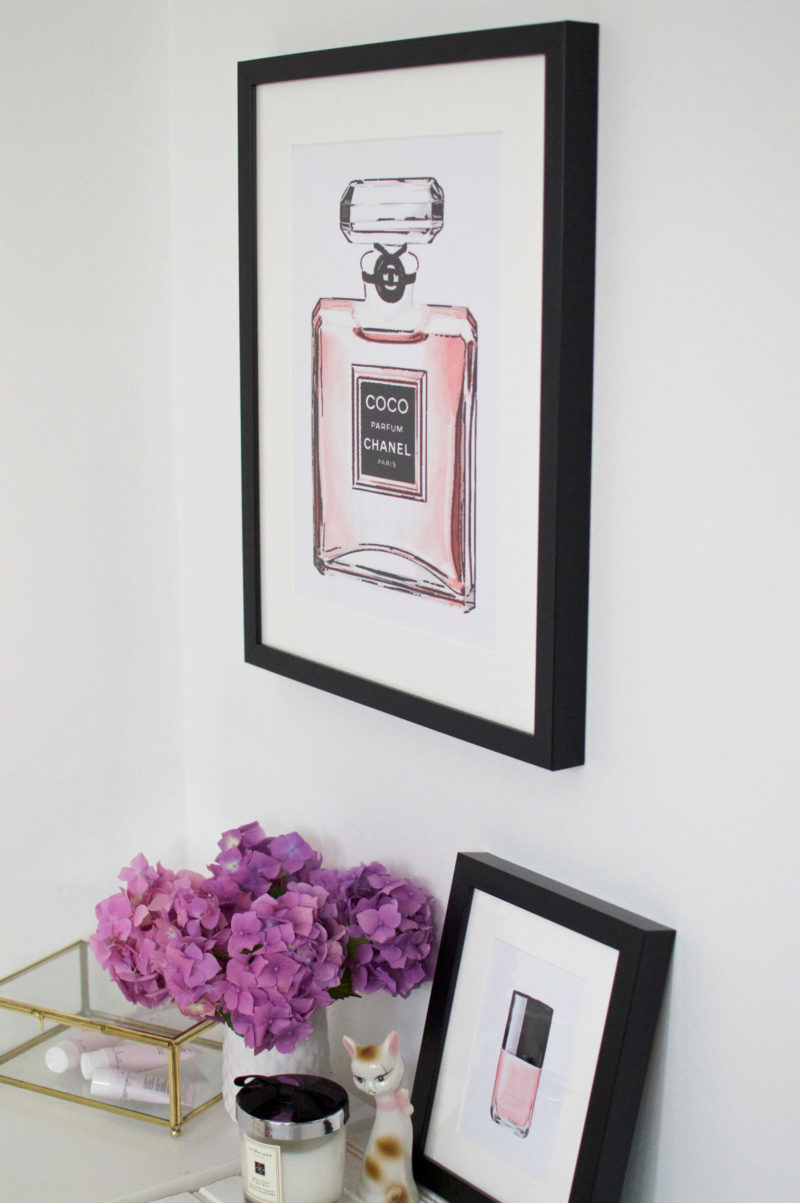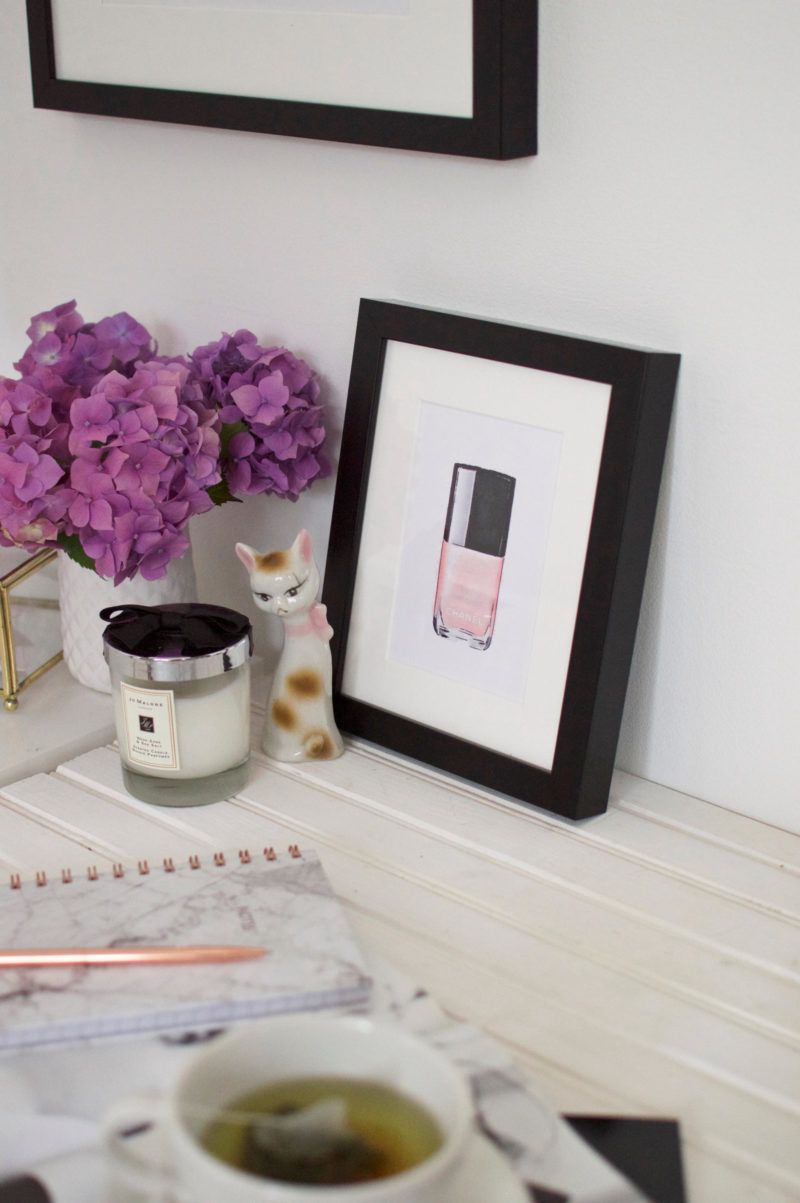 I found the process of ordering the prints online so easy and was absolutely blown away by how beautiful they were when they arrived. The prints are professionally printed, framed in stunning frames and ready to hang straight away.
Whilst I am in the process of working out what I'd like to do with the room as a whole, I have been loving just having the prints propped up on my desk. I picked out a couple of Chanel inspired prints from Etsy, which fit perfectly with my girly, makeup-loving theme I'm going for. But the great thing about Hello Canvas is that you can have whatever you want framed easily and quickly. You can choose a digital print like I did, or upload your own photo (which you can even do directly from Instagram!). I then simply went on to the Framed Prints section of the site and picked out how I would like them to look. It's great that the site has a live creation suite so that you can see how the different options will look, making it all super easy.
Do you guys like the prints from Hello Canvas? Let me know in the comments below!
Sam
unpaid post, all opinions are my own, contains gifted items