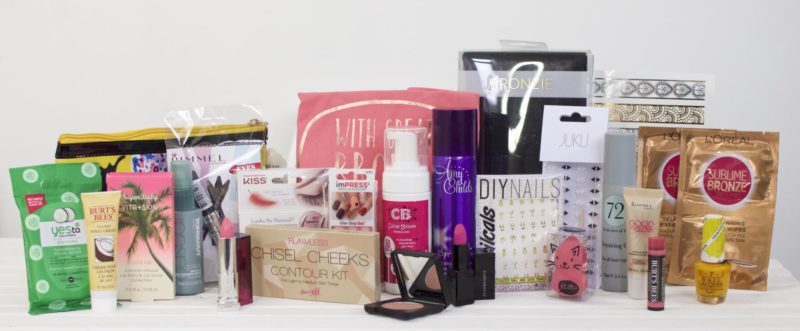 I am so happy to announce my summer giveaway! I love giving out giveaway prizes to you guys, so being able to do these giveaways seasonally is great. Over the next two weeks, I'll be running my summer giveaway over on my Twitter HERE. This giveaway is the biggest I've ever done – I mean HUGE! The beauty bundle is worth over £165 and is made up of lots of great summer products, some of which I've tried, some are just awesome goodies I've picked up for you guys! Read on to find out how to enter & what's inside the bundle! 
The first products I'm giving away are all tanning related. Is there anything better than getting that faux-glow on for the warmer weather? I'm including the Cocoa Brown 1 Hour Instant Tan for those of us who don't plan the tan. There's also a Amy Childs Offical Spray Tan. For helping you apply your tan to your back there's a Bronzie Got Your Back Tanning Mitt!
For the rest of the body there is four of the L'Oreal Sublime Bronze Self-Tanning Towelettes included in the bundle for a fuss-free hit of colour. Then a pack of the Yes To Cucumbers Soothing Facial Wipes which I have reviewed HERE & are the only wipes I like to use on my face. For keeping feet super soft during the warmer months the Burts Bees Coconut Foot Creme has got you covered!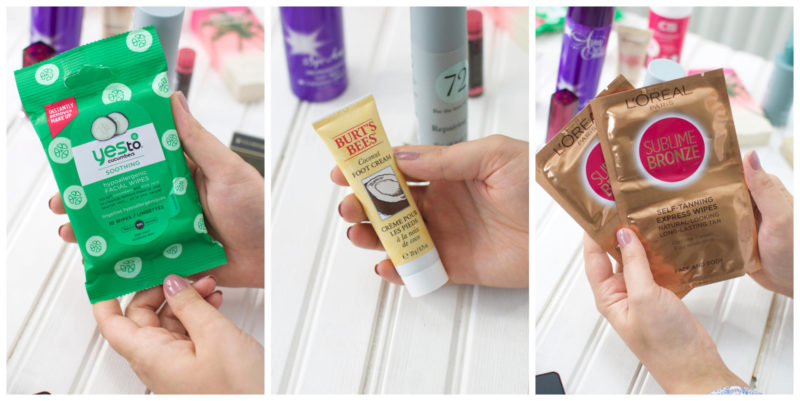 For getting nails summer ready I've got a pack of Juku Nails Mani Triangles & some summery Nailcals by NAF! Nails. I also have a pack of the beautiful KISS imPRESS Gel Manicure nails in the bundle too!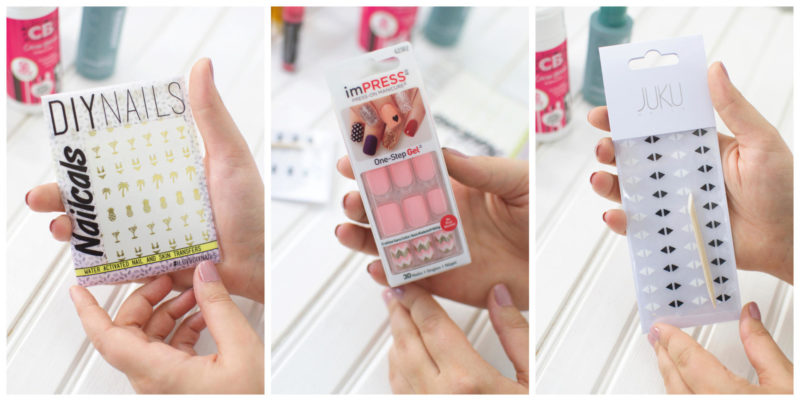 But that's not it for nails; I also have a beautifully bright shade from OPI. Then to make sure your hair is equally as summery I have a couple of hair treats too! So in the bundle is a full sized Repairing Oil from 72 Hair. I also have a mini Toni & Guy Casual Sea Salt Texturising Spray!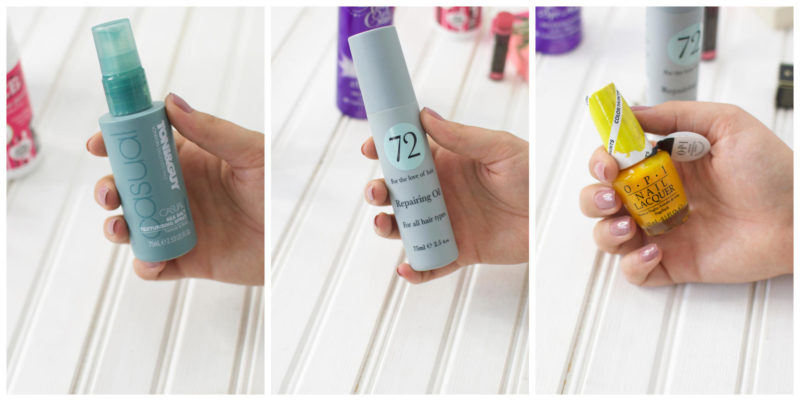 I've got lots of makeup included in this giveaway; starting with the Maybelline Color Sensational Lipstick in this hot pink shade – perfect with a tan! To give you that beaming highlight, I've included one of my favourite drugstore highlighters, the Rimmel London Good To Glow Highlighter in Soho Glow. For festival style, I also have a little collection of metallic body tattoos.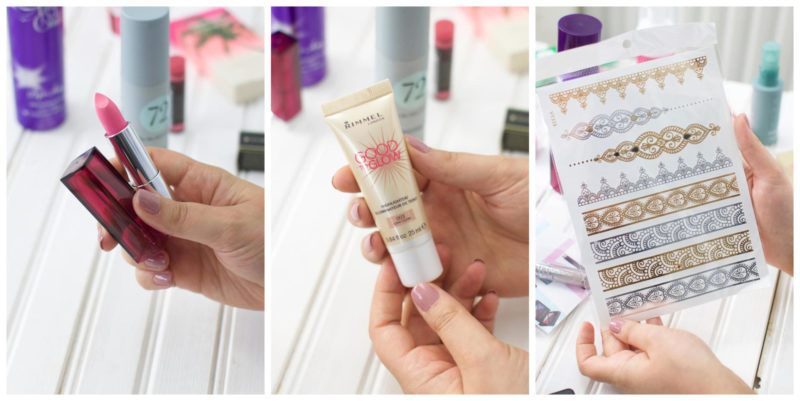 More makeup! I am giving away more lip products including this Illamasqua Lipstick. To keep lips in tip-top shape I've also thrown in the Sugar Baby Vita Skin Vita Lip Coconut Lip Balm and Lip Scrub Set. And then for everyday I have one of the Burts Bees Lipbalms for you too!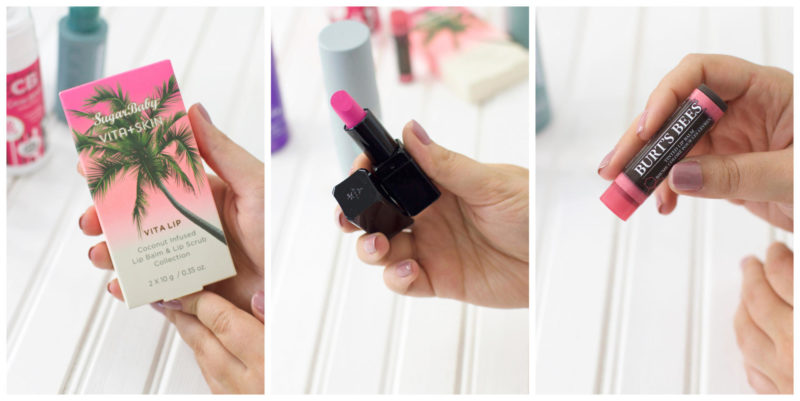 That's not it for the makeup either, I have got one of the Rimmel Scandaleyes Shadow Paints in the bundle too; these are incredible for staying on the lids even in extreme heat. To help you apply your makeup, I have added in the Flutter Beauty Sponge into the giveaway package (if you want to read about my current favourite beauty sponge then check THIS post out). I have also popped in the Barry M Contour Kit to help you chisel out those cheekbones.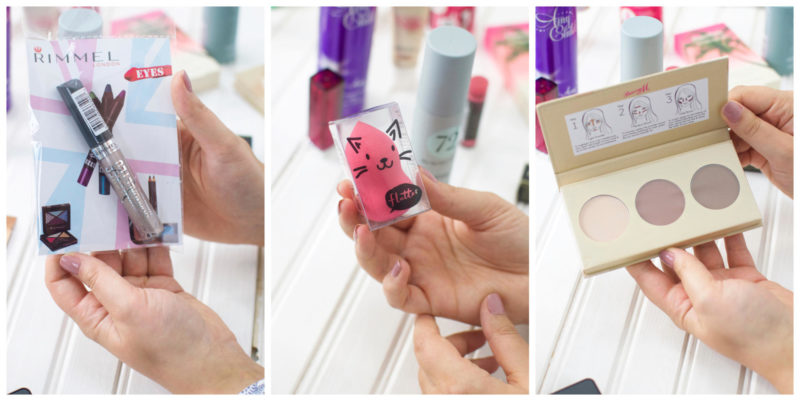 I also have the Sainsbury's Boutique Blush for a subtle dusky pink flush. Then there is a pair of the KISS Looks So Natural Lashes. I have also added in a pretty yellow makeup bag for you to store all your products in & a tote bag (not pictured) to help you carry your haul!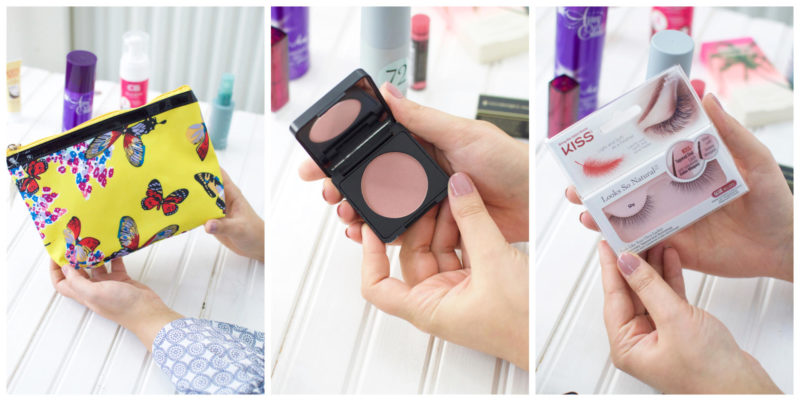 Ok then guys! Phew, that is everything!
If you want to be in with a chance of winning this bundle then all you have to do is head on over to my Twitter HERE, follow me and retweet THIS tweet! Good luck!
Sam
UK only. Ends 25/06/17. No quoted tweets.