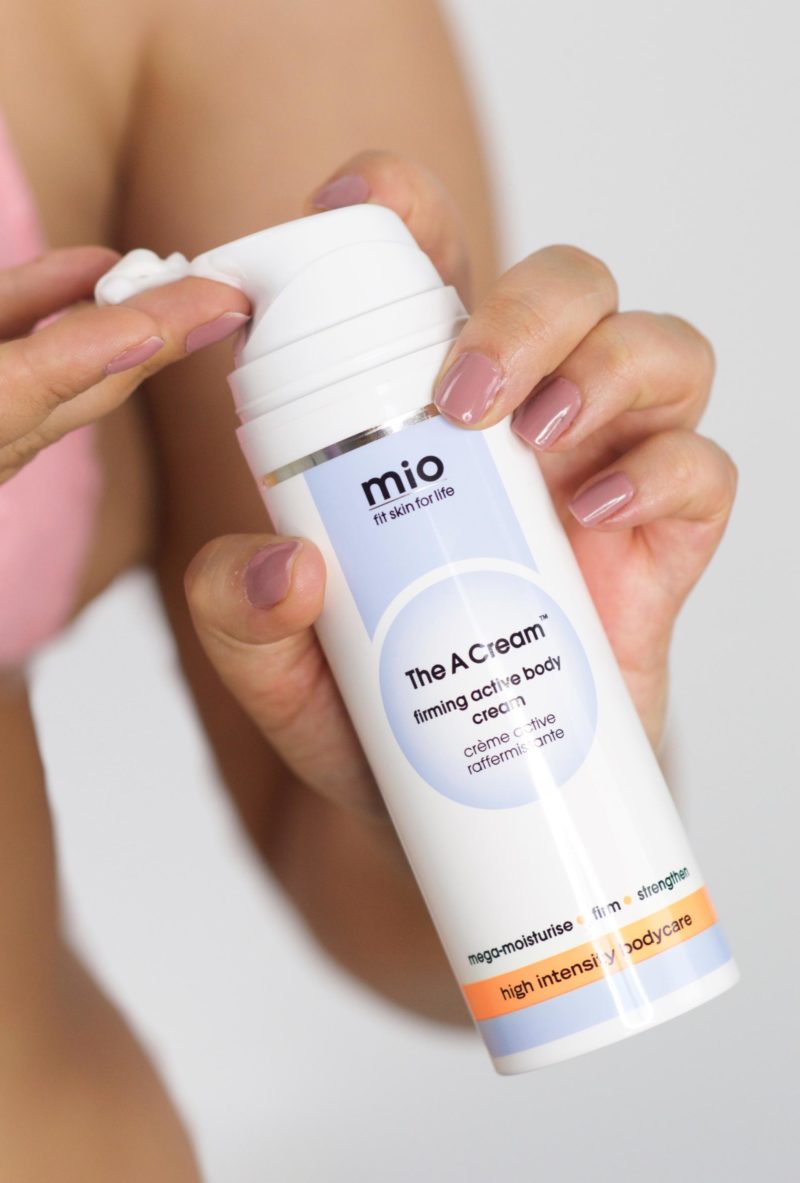 Whilst last summer I was focusing on keeping myself covered up and cool; this year, with new found confidence, I am looking forward to getting my legs out in the heat! I actually can't wait for sun dresses and jean shorts! My whole summer wardrobe has had a huge overhaul since my body confidence has gone through the roof. But with new clothes comes a whole new set beauty routines and regimes to get me summer ready.
This year I've already been tanning more, moisturising all over everyday (which was one of my Beauty Resolutions you can read about in THIS post). So I'm super excited to share new bodycare products that have been helping me get my skin smooth, moisturised and ready to face the world after a long winter of jeans and jumpers.
My new routine is jam packed with Mio Skincare products. I have been in love with the range for smoothing and prepping the skin for the warmer weather. The first product that has really been helping tackle my dry winter skin has been the Double Buff Dual Action Enzyme Exfoliator. This exfoliator is incredible for really getting in there and ridding my legs of any dry patches and giving me the smoothest legs I've ever had! Unlike normal body scrubs, this product doesn't use harsh salts or sugars that can tare and damage the skin. Instead the scrub uses rounded spheres of Pumice, Lava and Bamboo to really buff away any top flakey skin. Then with a healthy dose of Papaya and Pineapple enzymes, you can count on the Double Buff Dual Action Enzyme Exfoliator to really dissolve away any rough skin and keep skin smoother for longer.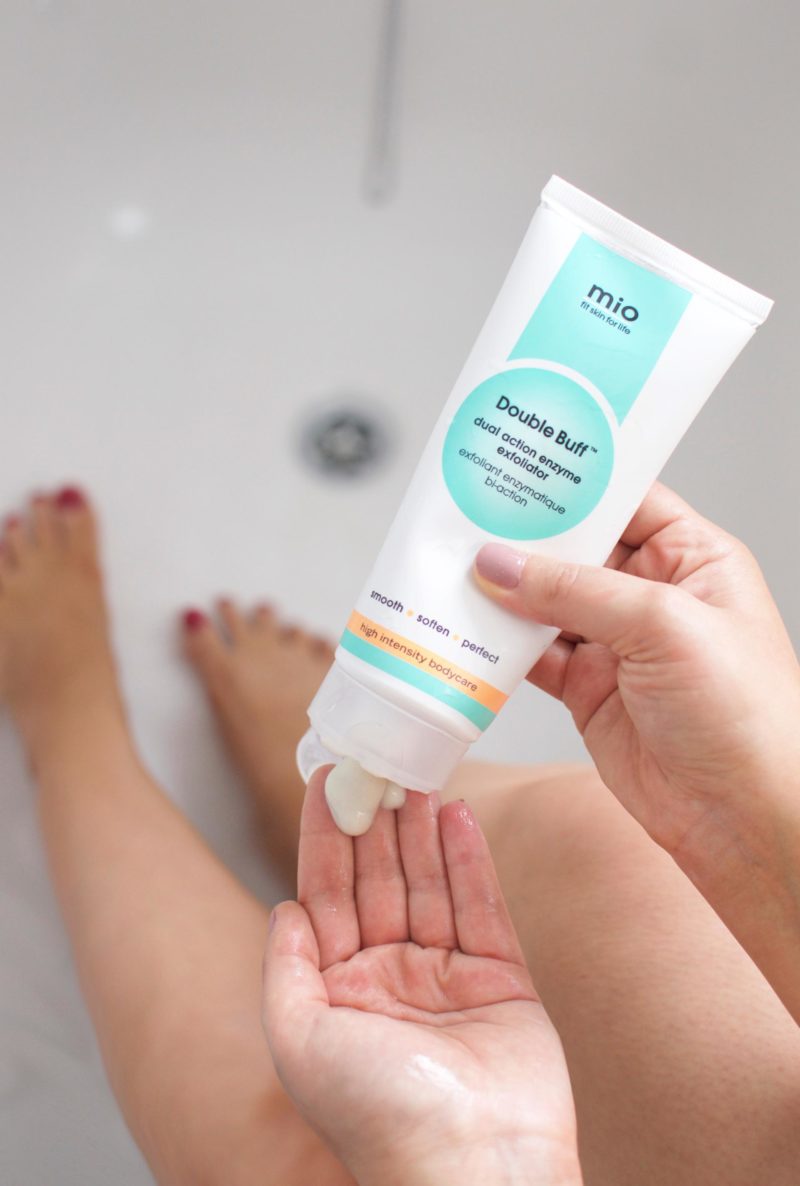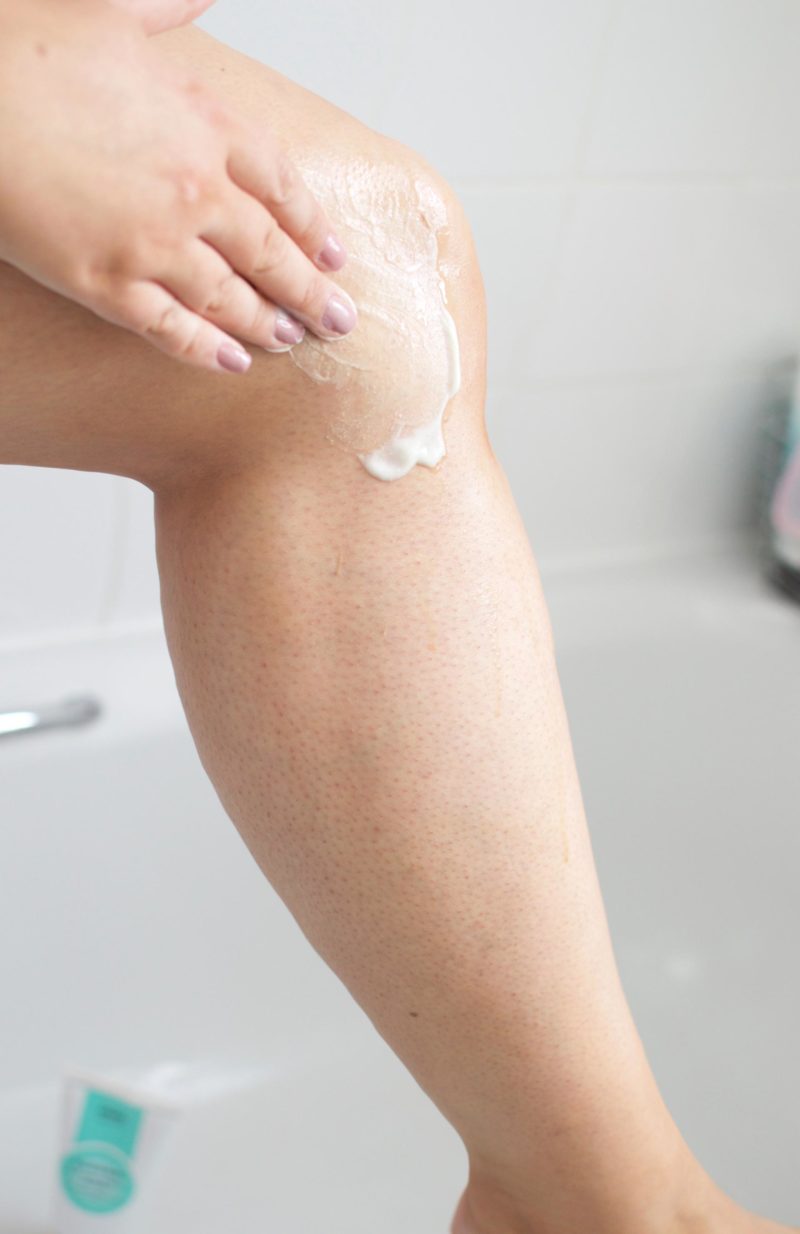 After using the Double Buff Dual Action Enzyme Exfoliator, I have been reaching for The A Cream Active Body Cream to give my skin the moisture it's been crying out for. Rich in moisturising Omegas and powerful antioxidants and vitamins, this is the cream that keeps on giving. It truly delivers moisture that lasts all day – just the thing you want when your legs are out! Let me just list some of the skin-yummy ingredients for you: Organic Shea Butter, Organic Coconut Oil, Organic Sweet Almond Oil, Organic Avocado Oil, Aloe Vera Leaf Juice, Blueberry Seed Oil… AND Hyaluronic Acid! If you're in the market for a skin plumping moisturiser that will leave legs, arms and tum glowing, hydrated and firmed all day long; this is the product for you!
On my problem areas I've been reaching for the Shrink To Fit Cellulite Smoother. This product has really been performing miracles on my thighs and bum! With the revolutionary ingredient Adiposlim (which works hard on bumpy, orange-peel skin), and the super hydrating Quinoa Extracts and Shea Butter, this product has been groundbreaking for me. Full of antioxidants and mineral, this cream is so much more than just a moisturiser. After using the product everyday for about three weeks I can say I have actually seen a difference in the appearance of my skin. My upper thighs are smoother and softer, so that's a winner for me!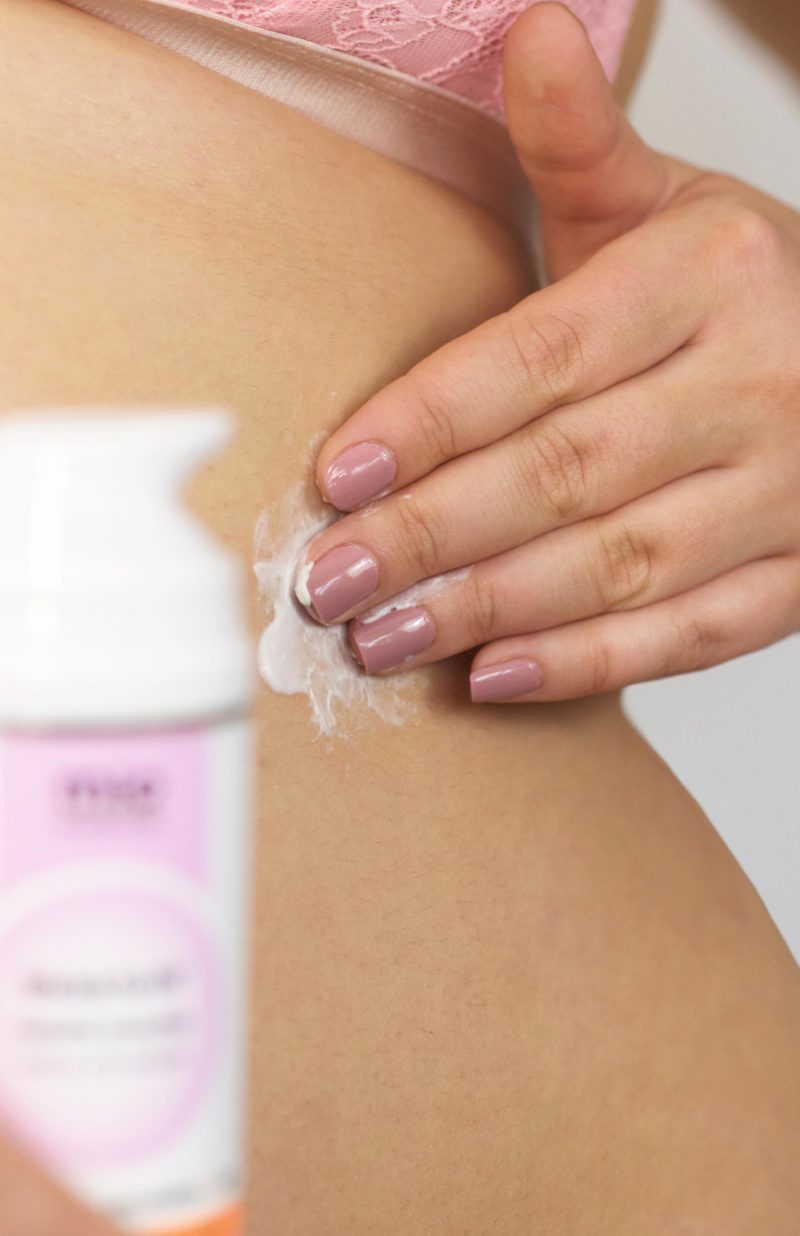 So do you change up your bodycare routine in the warmer months? If so, I'd love to know what you do, let me know in the comments below!
Sam
Shop Mio:
unpaid post, all opinions are my own, contains gifted items